20 Minute Cheeseburger Rice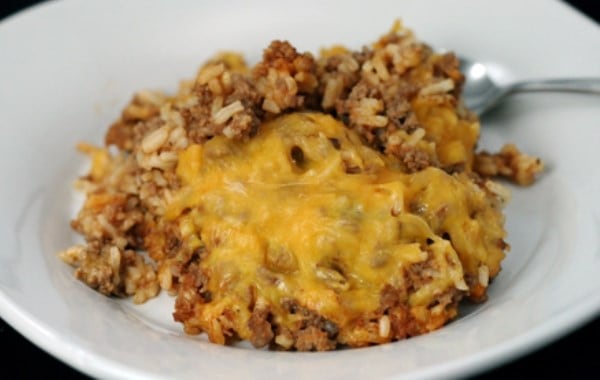 Ingredients:
1 pound ground beef
1¾ cups water
⅔ cup ketchup
1 Tablespoon prepared mustard
2 cups uncooked minute rice
1 cup shredded cheddar cheese
Directions:
1. Brown beef in a large non-stick skillet, drain off drippings.
2. Add water, ketchup and mustard.
3. Stir well and bring to a boil.
4. Stir in rice, sprinkle with cheese and cover.
5. Cook on low heat for 5 minutes.
Try these similar recipes: