Crock Pot Pulled Pork Recipe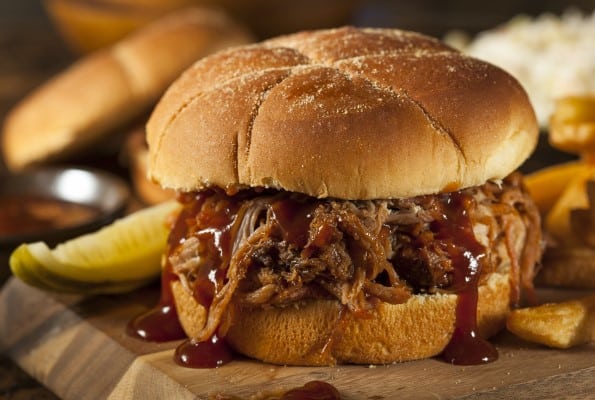 Pulled pork in the crock pot is one of life's finer pleasures. Serve this recipe on kaiser rolls with potato salad for an easy but filling supper. Set the crock pot up in the morning for a tasty pulled pork supper at night!
Pulled Pork Crock Pot Recipe
Ingredients:
2  large onions  (sliced)
4 pound pork roast (shoulder or butt) 
1 (18  ounce) bottle favorite barbecue sauce
1  cup ginger ale

Directions:
1. Place one of the onions (sliced) into the crock pot.
2. Place the  roast on top and cover with the other sliced onion. Cover everything with ginger ale.
3. Cover and cook on low for twelve hours.
4.  Remove the meat, saving the onions and discarding the liquid.
5. With two forks, shred the meat and discard remaining fat, bone or skin.
6 . Return the meat and onions to the crock pot, adding the barbecue sauce. Cook for an additional 4-6 hours on low.