Dinner Ideas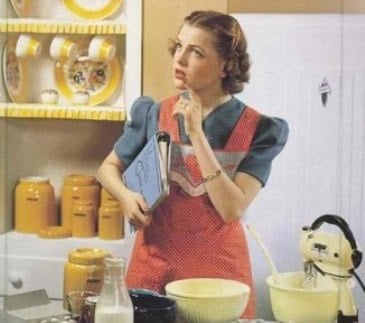 Let us help you get a great dinner on the table fast with our kitchen tested and family approved dinner recipes.
We made answering the "What's for dinner?" question easy with weeks of planned daily dinner recipes. Use our quick, easy and family friendly meals to plan ahead for weeks at a time.
Pressed for time (or just don't want to spend hours in the kitchen)? Check out the 30 minute meals! These aren't 30 minute entrees, or recipes that take 30 minutes to prepare. They're entire meals that go from kitchen to dinner table in 30 minutes without sacrificing taste.
Need simple satisfying suppers? Try the 4 to 7 ingredient dinner recipes. These simple to put together dinners mean you get to enjoy your family time instead of spending it in the kitchen. With choices everyone in your family will love, dinner is done fast!
Get a new dinner idea daily on our Think Dinner Facebook Page
---

Our quick and easy dinners are for cooks who want simple to make weeknight meals, without sacrificing taste.

These are our most popular, pinned and "liked" recipes of all time. They're the only recipe stash you'll need on nights you want dinner ideas...fast.
Quick & Easy Dinner
Make a complete, delicious dinner in 30 minutes or less. 
Sunday Dinner Ideas
Mama Shirley's recipes are old-fashioned family meals, perfect for Sunday dinners.
Slow Cooker Suppers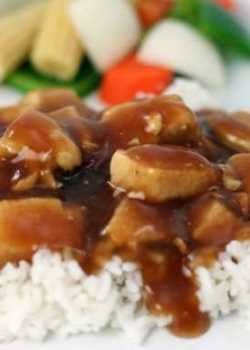 The great slow cooker recipe stash makes life easier. Prep it and forget it!
Belly Filling Chili
The best chili recipes for a hearty, filling meal.
Easy Recipes
Easy breads, meals, sides and desserts.
One Dish Dinners
One dish dinners the entire family will love.
Chicken Recipes
All your favorite family chicken recipes, plus new flavors to bring a little bold to the table.
Fast Family Dinners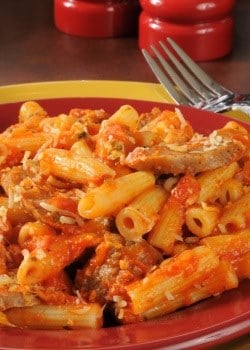 Making a homemade dinner is easy with just a few simple ingredients.
8 Weeks of Menus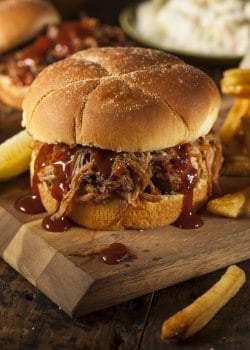 Make dinner planning stress-free with 8 weeks of free family dinner plans.
Healthy Meals
Recipes for flavorful, fresh and simple healthy family favorites.
Grilling Recipes
Not just for summer, grill great dinners with easy barbecue recipes hot off the grill.
Freezer Meals
Have delicious dinners ready to heat and eat anytime with a little prep, you're set.
Don't Let Dinner Die

According to the Washington Post, less than 60 percent of dinners served at home were actually cooked at home last year. Only 30 years ago, the percentage was closer to 75 percent. Which means fewer and fewer people either don't know how to cook or just won't, and this is a loss greater than we realize.
Home cooking is a catalyst for bringing people together. We are losing the daily ritual of being seated together at the dinner table — without the intrusion of television — and learning to interact and share experiences and concerns, and to listen and learn the needs of others. The dinner table and food are the "props" that teach us how to interact and become considerate of others.
Home kitchens, despite the increase in designer appliances and cabinetry, are mostly empty and quiet places today, and now strangers prepare much of our food. Our supermarkets, which once considered restaurants and fast-food places the enemy, have joined the trend by enlarging their delis and serving ready-to-eat food they call home-replacement meals. Why are fewer people cooking dinner at home? 
There are, of course, a multitude of reasons. As more households became two income families, there was less time it seemed. Less time in the day meant something had to give, and dinner was the first to go. It was easy for big commercial food companies to sell goods with the promise that boxes, cans, and bags of food could be ready to eat in minutes. Later, microwave ovens offered even quicker results with little cleanup necessary. 
Another reason is the shaming that now goes along with cooking an eating, a new phenomenon that's done so much harm to the home cook. The voices say "eat organic,artisinal, local, farm raised, free-range, gluten-free, sugar-free, carb-free, fat-free, home-milled and home canned". Do NOT buy into this. Do what works for you. It's about time someone famous stood up for the right to choose what to eat.
Home cooked dinners can be simple and rewarding, as well as healthier and more economical than convenience and take-out food. Young children love to help, and when families cook together it can be a magical time. So many adults have childhood memories that involve dinnertime cooking and the warmth and security of being in a kitchen, creating something delicious and homemade with a beloved mother or grandmother. How big they felt when they were allowed to help, and the fun of stirring something in a bowl or adding ingredients to a dish. 
Home cooking, especially dinner, creates memories and tells us who we are and where we come from. Don't let it die.