Page 14 of 30
HONEY GLAZED EASTER HAM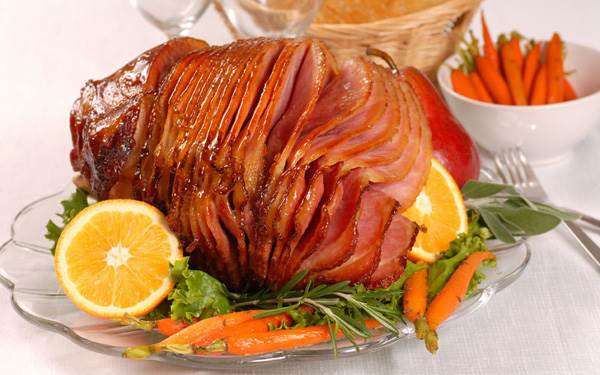 Ingredients:
4 lb. ham; boneless, fully cooked
1 can Lemon-lime soda; 12 oz,
1/4 cup honey
1/2 teaspoon mustard
1/2 teaspoon cloves; ground
1/4 teaspoon cinnamon; ground
Directions:
Place ham and lemon-lime soda into crock pot. Cover and cook on low 6 to 8 hours (high 3 to 4 hours).
Thirty minutes before serving, combine honey, mustard, cloves, and cinnamon, and 3 Tablespoons drippings from bottom of crock pot.
Spread glaze over ham and continue cooking.
Let ham stand for 15 minutes before serving.