Celebrate Graduation
Graduation is a special time for any family. It is a time when a child completes one stage of life and looks forward to another.
You know it took a lot of hard work for your child to get to where they are now, and you want to reward them in the best way possible. But what can you do to let them know how much you appreciate their efforts? Well, fortunately, Moms Who Think has some great ideas.
When we think of graduations that call for a big celebration, high school and college are the two biggies. Because you are dealing with older children, it is likely that whatever you suggest will seem uncool. It is best to talk to them to ask them how they would like to celebrate. They may want to just hang out with their friends and go somewhere with them. It is important that you are open to their ideas so that they can enjoy their time as much as possible.
A trip is another great way to celebrate a graduation. During this turning point in their lives, they may be old enough to go away with a group of their friends. A trip can serve as a great gift and celebration.
These are all good ideas for celebrating graduation and when it comes to getting organized, we can help. We have articles that provide all you need for party planning, if you decide to go that route, as well as meaningful gifts you can give your graduate.
Graduation is an important occasion for you and your family. Give it the attention it deserves by planning a great party or event and letting your child know how much you care. Our articles can help you so that this time of life is a memorable one.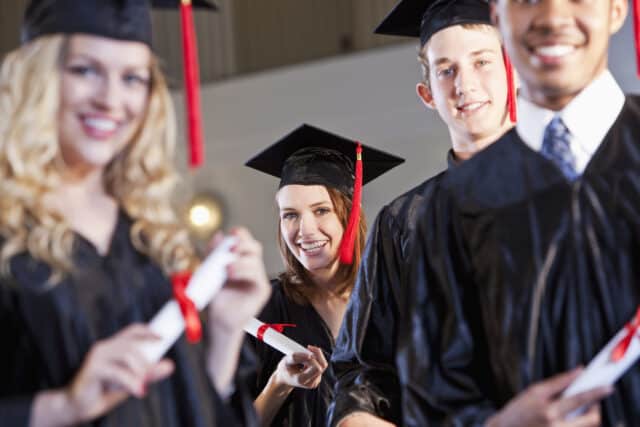 /
Got a high school grad in your home? Or perhaps you know a high school grad, and you want to get them a graduation gift to celebrate the momentous occasion. We've got a few graduation gift ideas to help you figure out what to get the newly diploma-ed. After all, graduating from high school is […]
Read more »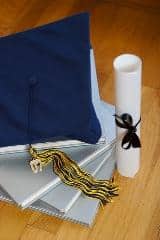 Graduation Planning Graduation planning is not only important, it's imperative. You, and especially your graduate, have been thinking about graduation since kindergarten. Some thoughts you know are nothing more than simple day dreams, others however need to be made concrete and workable if the transition to post-high school life is going to be smooth. What […]
Read more »
Graduation Party Ideas When commencement is over it is time to toss the cap and have a graduation party! Try these ideas for a wonderful celebration of your grad's achievement. Most graduates look forward to their graduation day, but not necessarily commencement itself. It is what happens next that those seniors have been planning for […]
Read more »