Printable Mazes
Mazes are a great way for children to expand their minds and their critical thinking skills. They can help develop problem solving, fine motor skills, visual motor skills and confidence. They are also a quiet activity your child can do anywhere to stay occupied.
When thinking of solving mazes as a portable activity, Moms Who Think has you covered. We have an entire section devoted to printable mazes. All you have to do is print out one of our mazes. Then take it with you to doctor's offices, friend's houses or anywhere you need to bring your child where they will need to stay occupied.
We have two pages of mazes. Some are simpler to solve than others so you are sure to find something suitable for you child no matter how old they may be. Our designs are attractive and eye catching to make them visually appealing.
So, the next time you want to keep your child occupied, give them an activity you can feel good about. Our mazes will help them develop their brains and provide hours of challenging fun. And who knows? Maybe you'll want to do one or two yourself!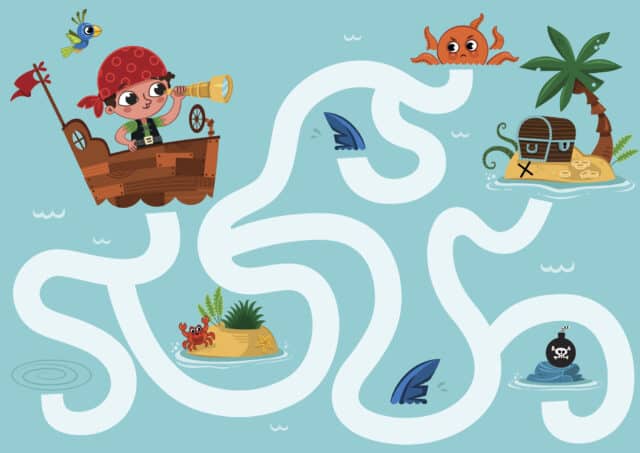 /
Our printable mazes are a great way to help your child improve their small motor skills while having fun. Easily printable, the mazes are great to take along on car rides, when kids need to wait for any period of time or just as a boredom buster around the house. You can print as many […]
Read more »