Children born on December 25 have the distinction of claiming Christmas Day as their birthday. Although there is no doubt that Christmas is an important holiday, what does this mean for your child's Zodiac sign? Read on to learn more about what this birth date means for your child.
What is my Child's Zodiac Sign?
Children born on December 25 are Capricorns, a star sign representing people born on December 22 to January 19. However, each Zodiac sign has secondary rulers besides Capricorn, known as decans.
For a Capricorn born on December 25, Capricorn is a decan with Saturn as a secondary ruler. Capricorns born during this decan, which encompasses December 22 to 31, are most likely to have the dominant Capricorn personality.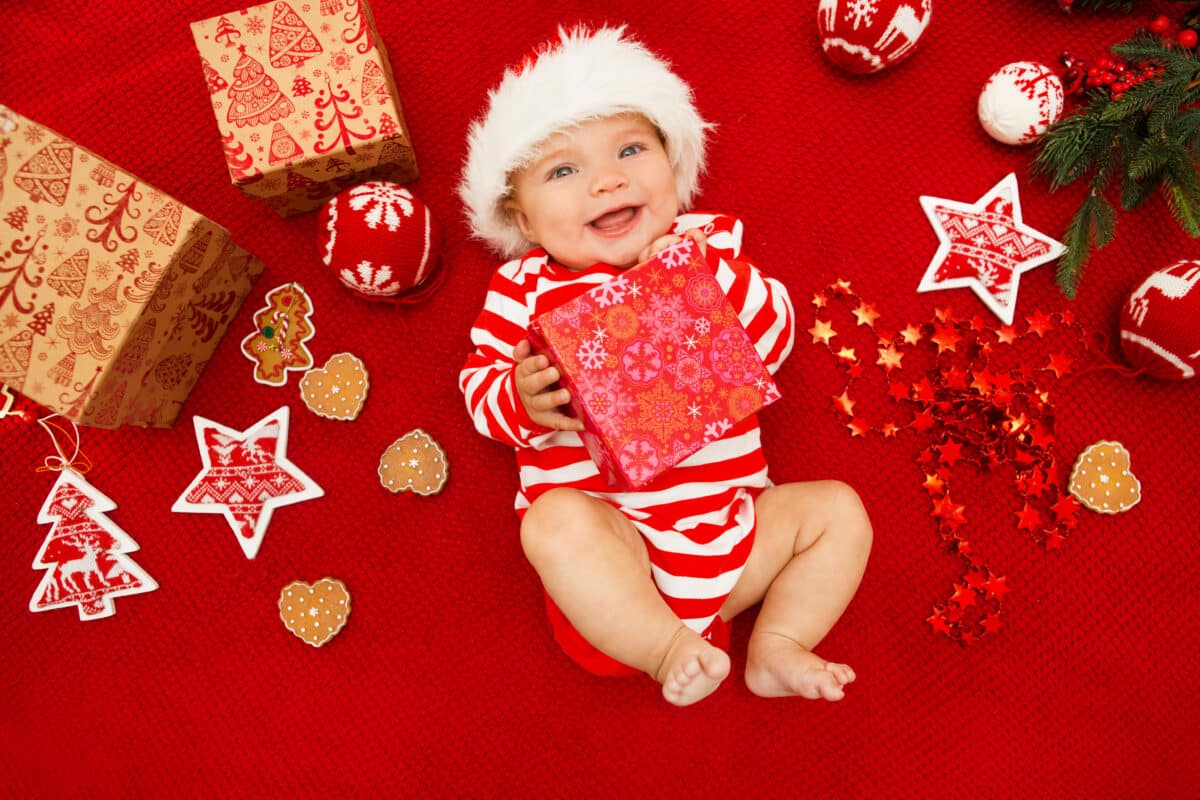 December 25 Baby Personality Traits
Capricorns born on December 25 have a natural curiosity about life. Issues such as holistic healing and New Age spirituality are of particular interest. One thing important to know about Capricorns with December 25 birthdays is their strong motivation to help others.
Although most Capricorns tend to be self-sufficient, they sometimes appreciate friends and partners taking the lead. Sometimes it is harder for people in a Capricorn's life to determine their needs or commitment level.
When Capricorns are children, they are less likely to go along with the crowd. You should motivate your child to encourage healthy eating and similar habits.
Your child will likely dream of getting a job that helps them put their thinking skills to maximum use. Capricorns have a lot of ambition but require plenty of motivation to stick to their goals.
One of the impacts of Saturn's influence on Capricorns is having high expectations of others. Although these Capricorns may constantly push themselves to do better, this trait is less favorable when projected onto others.
Famous People Whose Birthdays Are on December 25
Several famous people were born on December 25, which puts your child in great company. Your child might make it big in music like some well-known names, including:
Annie Lennox
Barbara Mandrell
Jimmy Buffett
Joe Louis Walker
Lukas Nelson
Mac Powell
Steve Wariner
Jess and Lisa Origliasso
Ryan Shaw
Your child might end up getting into the world of acting. Some famous names your child will share a birthday with include CCH Pounder, Hanna Schygulla, Perdita Weeks, and Sissy Spacek.
December 25 is an excellent birthday for people who become big in sports. Examples of sports greats with this birthday include Larry Csonka and Rickey Henderson.
If you wonder if your child shares a birthday with a head of state, you're in luck. Justin Trudeau, Prime Minister of Canada, shares your child's birthday.
December 25 Date Compatibility
Capricorns often have difficulty opening themselves up to relationships. Many have difficulty seeing their need for relationships.
Once someone with this star sign realizes their need for a steady relationship, they wi have an unwavering devotion. A few signs, in particular, stand out as being highly compatible with Capricorns born on December 25.
An Aries and a Capricorn might end up drawn to each other but struggle to determine who has the most power in the relationship. Ambition and passion are traits that both signs share, which makes such couples better able to withstand difficult circumstances.
Libras are also nature matches for Capricorns because of their analytical nature, intelligence, and idealism. Some aspects of this relationship might constitute a power struggle, but the love of beauty and justice that Libras share appeals to Capricorns.
Capricorns usually match well with Virgos, who offer flexibility in their attitudes and high intellect. Self-improvement and progress are both essential to people born under these ambitious signs.
Will My Baby Born on December 25 Be Successful?
If your baby, born on December 25, is to succeed, your child must have the right motivation. One trait that comes with being born on this date is having a strong desire to succeed.
Ambition will be a trait you can count on your child to possess. Helping your child stay single-mindedly focused on the job will help ensure that your child's ambition bears fruit.
Capricorns have a higher chance of succeeding with an emotional reason to succeed. An emotional reason to succeed is a powerful motivator when coupled with a material basis to grow.
Your child will experience setbacks, which are unfortunately inevitable. However, the good news is that, as a Capricorn, your child will have the motivation to try again.
Is It Rare to Have a December 25 Birthday?
Because the date coincides with Christmas Day, being born on December 25 is a big deal for many. However, being born on this date is rarer than many realize.
December 25 is one of the rarest dates for someone to have a birthday. If you were born on December 25, consider yourself lucky to enjoy such a rare birthday.
The image featured at the top of this post is ©Valeriana002/Shutterstock.com.