Crab cakes are a favorite of many seafood connoisseurs. There is something about crab cakes that is so very special. They are unlike almost anything else. Crunchy and buttery on the outside; creamy little favor bombs on the inside.
No matter what you pair with them, they will be the star of the show. You need sides that will complement these to-die-for little treats! Consider options that are fried or breaded to somewhat mimic the experience of the crab cake. Or try a fresher palate cleanser dish with bolder flavors. Either way, you're almost certain to have a hit on your hands!
Hush Puppies
Hushpuppies are practically a must have for any fish-related meal. This hush puppies recipe is made with Cajun spices and lays claim to that same sort of crisp edge and soft center that makes crab cakes so delicious.
Corn Fritters
Want to try something just a bit different? Check out these tasty corn fritters. The prep and cook time are fairly similar to that of hush puppies, but the end result is something a little fresher and more exciting.
Fries
Fish (or crab) and chips is a classic for a reason and this simple recipe for all American fries will pair perfectly with crab cakes, no matter the season. Toss them in spices to change it up a bit or leave them as they are for a more traditional side.
Crunchy Cole Slaw
Another classic seafood pairing is cole slaw. This one is crispy, tangy, and has just the right amount of zing to cut through the richness of fried foods and give your palate a little wakeup call.
Mad Hatter Salad
Like the crunch and tang of slaw, but bored by the typical slaw recipe? Try this cole slaw alternative with a fun name, which tosses nuts and broccoli into the mix and makes a standard slaw a bit more complex and interesting.
Herb Crusted Shrimp
Sometimes one kind of seafood just isn't enough. If you need to bulk out the protein portion of your crab cakes meal, try this herb crusted shrimp recipe. It's not only delicious, but incredibly easy to prepare. You just season the shrimp and toss them into the oven to bake.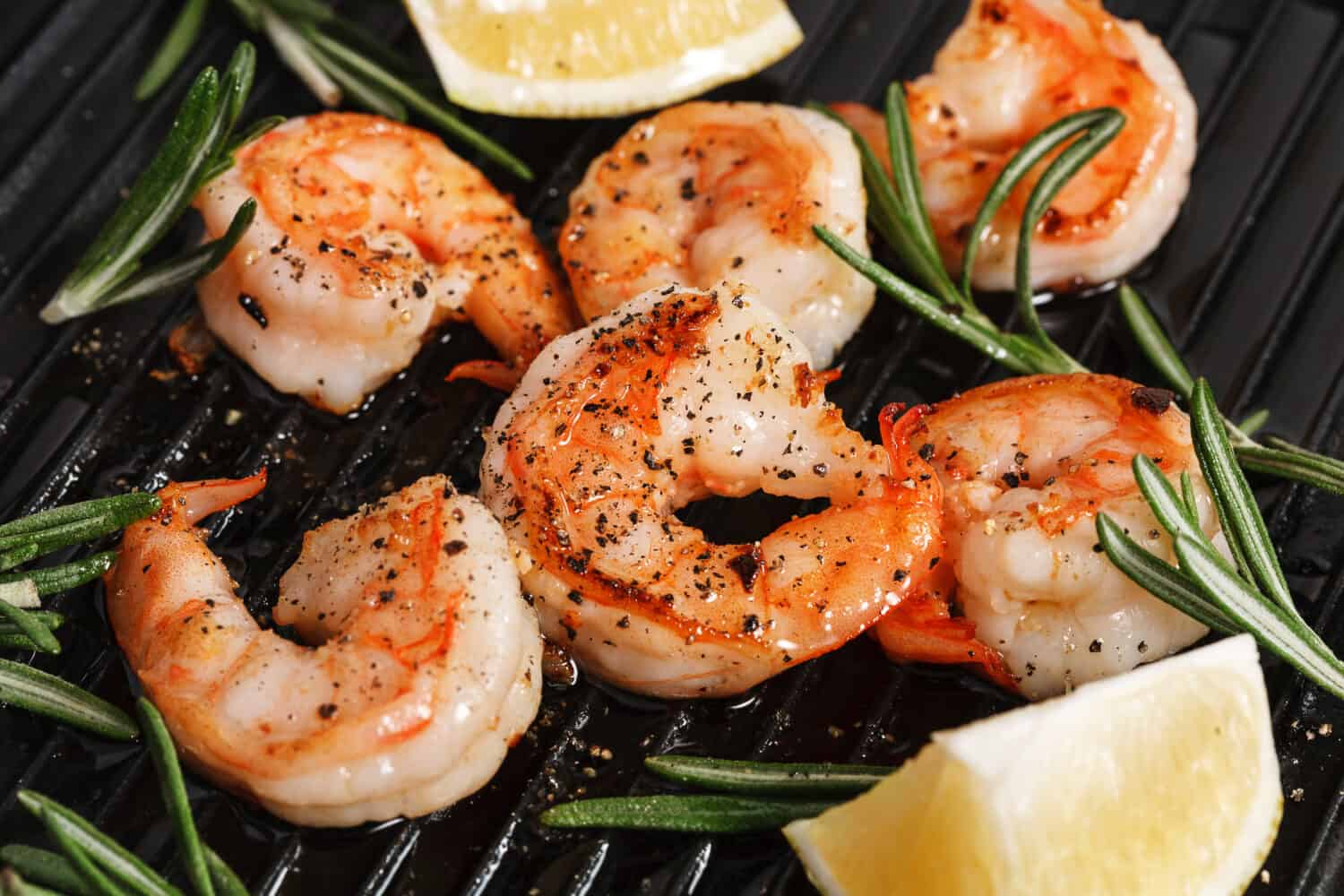 Easy Coconut Shrimp
If the baked version doesn't excite you, give this recipe for easy coconut shrimp a try instead. There's a reason why coconut shrimp are always appetizers at seafood restaurants (right alongside the crabcakes). Both these dishes are popular and full of flavor! These coconut shrimp only require half a dozen ingredients, but they have a sweet crunchy texture that compliments crab so well.
Sausage and Orzo
If you need one more dish with a bit of extra protein to round out the meal, but want a non-seafood choice, go surf and turf with this pork and pasta side. If you're not familiar with the name, orzo is a type of pasta that resembles rice in size and shape. This sausage and orzo recipe has only five other ingredients, and you can choose any cured sausage or substitute whatever vegetables you prefer to easily make this dish your own.
Hot and Spicy Goulash
This spicy goulash with ground beef is another surf and turf option. It can be made with or without pasta. Because you can just toss in spare veggies you happen to have on hand, this goulash is a very versatile addition to your table.
Parmesan Rice and Pasta Pilaf
Another potential carb side option is this healthy spin on rice pilaf. Though the cook time is lengthy, it has only a few ingredients and is mostly a "throw it together" dish that you can leave alone while it cooks, making it easy to incorporate into a bigger meal.
Lemon Pasta
Lemon is perhaps one of the flavors most complementary to fish, as well as to other sources of seafood. This lemon pasta pairs beautifully with crab cakes. It only has a few basic ingredients and can be made in under 15 minutes. Plus, it's so basic that just a few tweaks will make it your own.
Pasta with Peas
For one more delicious pasta option, try this quick and easy pasta with peas recipe. It may sound boring, but the addition of fresh basil brings a fresh kick to a classic meal. As a bonus, the vibrant green of the peas and basil brighten up your plate!
Cauliflower Kugel
If you are not familiar with the dish, a kugel is a traditional Jewish casserole. Though a kugel is usually made with potatoes or noodles, this cauliflower dill kugel substitutes a lower carb vegetable as its star, set off by tangy Gruyere and zesty dill. Dill is another great flavor pairing for fish, making this a wonderful side dish for crab cakes.
Cheddar Biscuits
Perhaps the only place cheddar biscuits are traditional is at a certain restaurant named after a crimson crustacean. Still, this dupe cheddar bay biscuit recipe will most likely be a hit alongside your crab cakes and sides, whether you're a Red Lobster fan or not.
Bulgur Salad with Chickpeas
Another more non-traditional option is this lemon and dill salad containing bulgur, a wheat product somewhat similar to couscous. It also features cucumber, chickpeas, and red peppers. This fresh dish chock full of veggies will help offset some of the heavier choices.
Spinach Puffs with Goat Cheese
These decadent goat cheese and spinach puffs are deceptively easy to make. You just blend five ingredients and pour into a ready-made puff pastry, then bake.
Roasted Green Beans
Green beans are a frequent pairing with seafood, but jazz it up a bit by using this recipe for roasted green beans. The texture will contrast nicely with the softness of the inside of the crab cakes.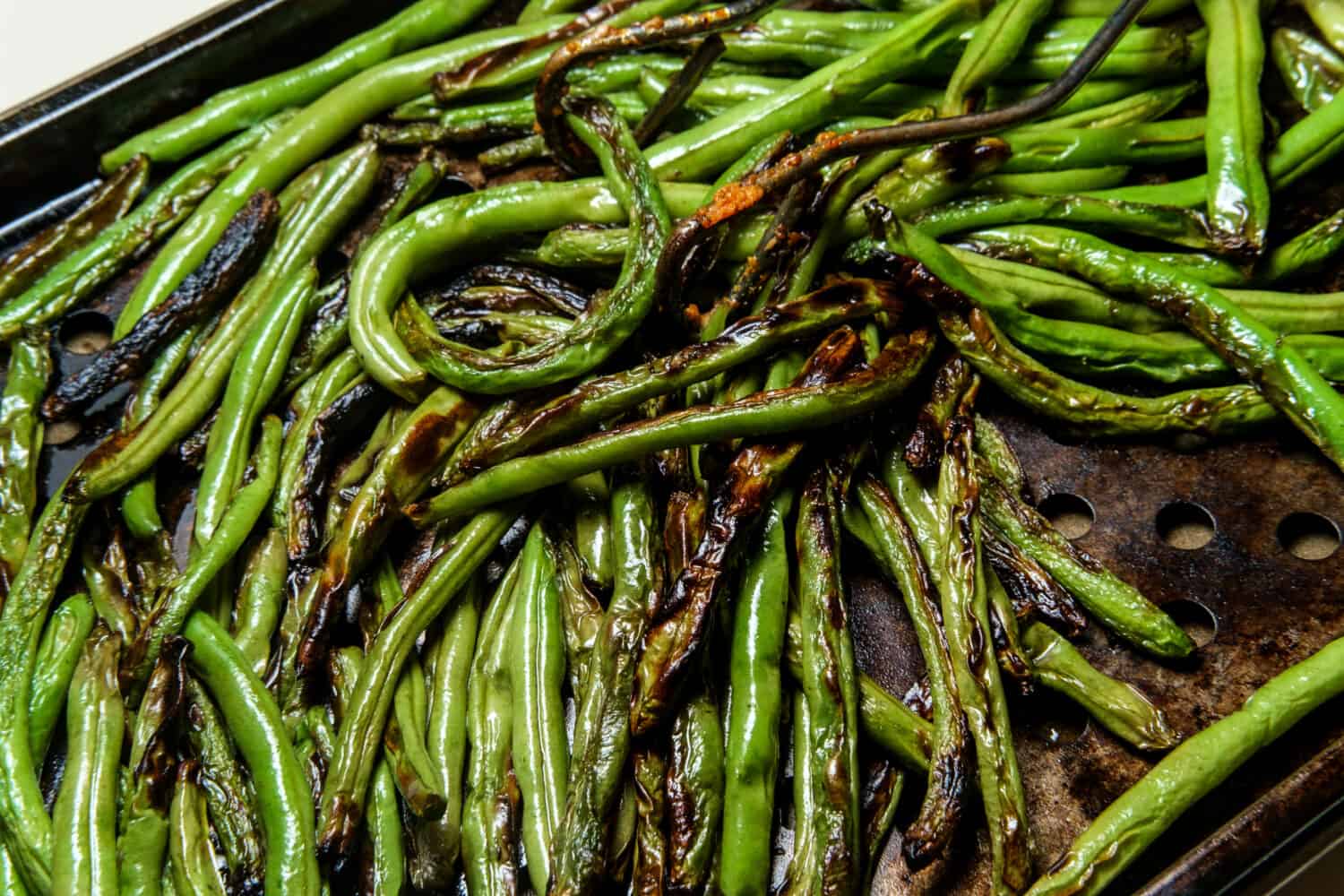 Swiss Chard with Chickpeas
Swiss chard isn't the most popular of the leafy greens, but that doesn't mean it isn't delicious. We think if you try this beautiful vegetable, it will quickly become a favorite. This recipe pairs the vibrant, large leaves with chickpeas and makes a nice healthy choice to go with crab cakes.
Corn Chowder
New England and crab cakes just go together, and this New England corn chowder is a creamy, sweet side dish that will liven up your seafood meal.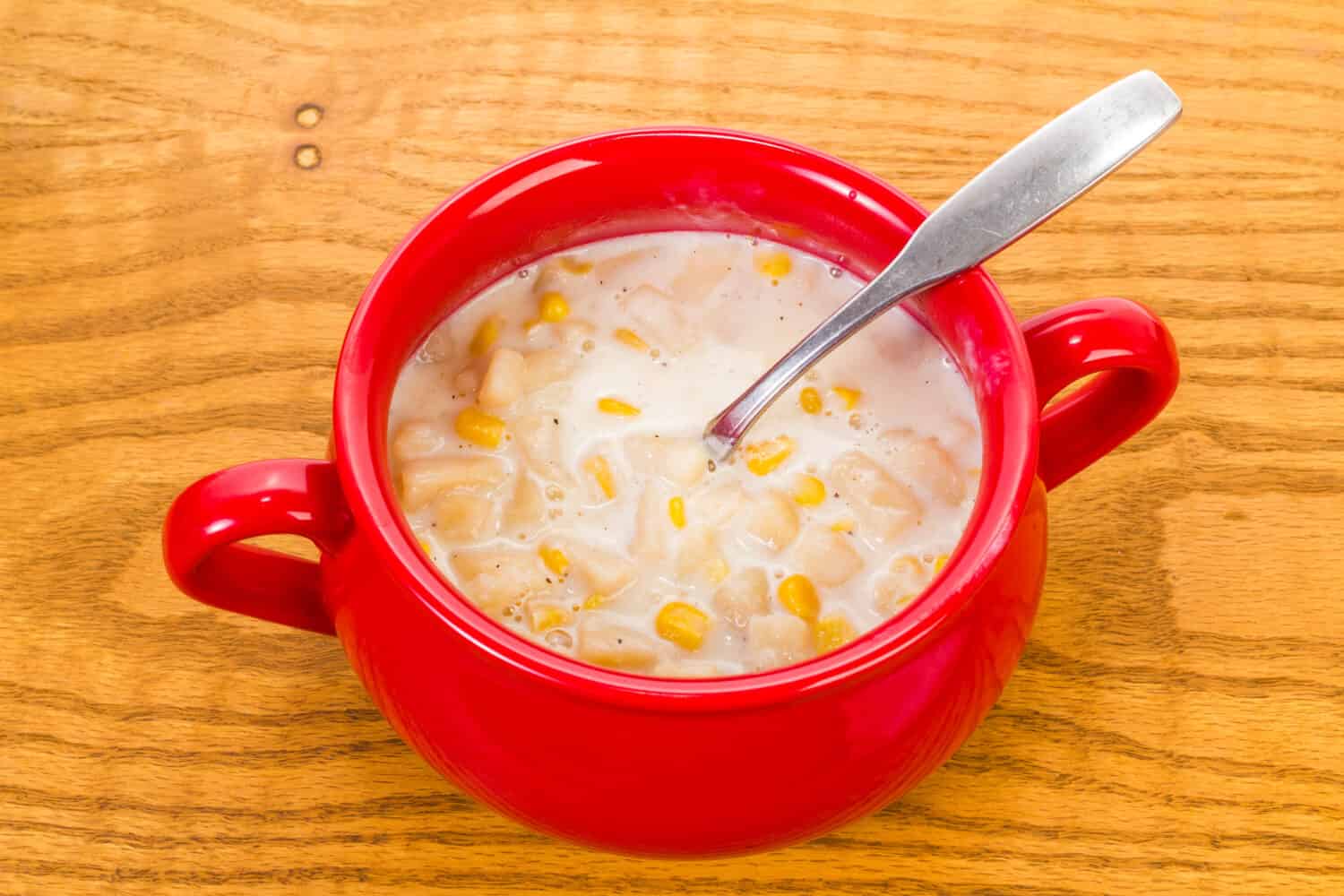 Apple Crisp
Naturally, you're going to want at least one sweet option for the table, and this easy apple crisp is a great choice. Soft juicy apples and a crispy topping baked to perfection presents a final crunchy on the outside, smooth on the inside delight for the palate.
The image featured at the top of this post is ©pilipphoto/Shutterstock.com.