A good pulled pork recipe is something every home cook needs. This simple dish is easy to make in a crockpot and can be used in several mouthwatering, family-friendly meals. A tradition at cookouts and barbecues, pulled pork is great in sandwiches, but it also stands alone as a main dish everyone will love. Whether you like it plain, with mustard, or smothered in barbecue sauce, pulled pork is always a winning choice.
The best side for your pulled pork depends on the weather and if you're eating outdoors or in. It pairs perfectly with both crisp summer salads and warm, winter-ready comfort foods. Here's a list of 20 side dishes to serve with your pulled pork.
1. Quick and Easy Macaroni Salad
Cold, creamy, and a touch sweet, this is the perfect accompaniment to your pulled pork main dish. There are a lot of macaroni salad recipes out there, but we found one true to the classic, old-fashioned version most of us grew up with.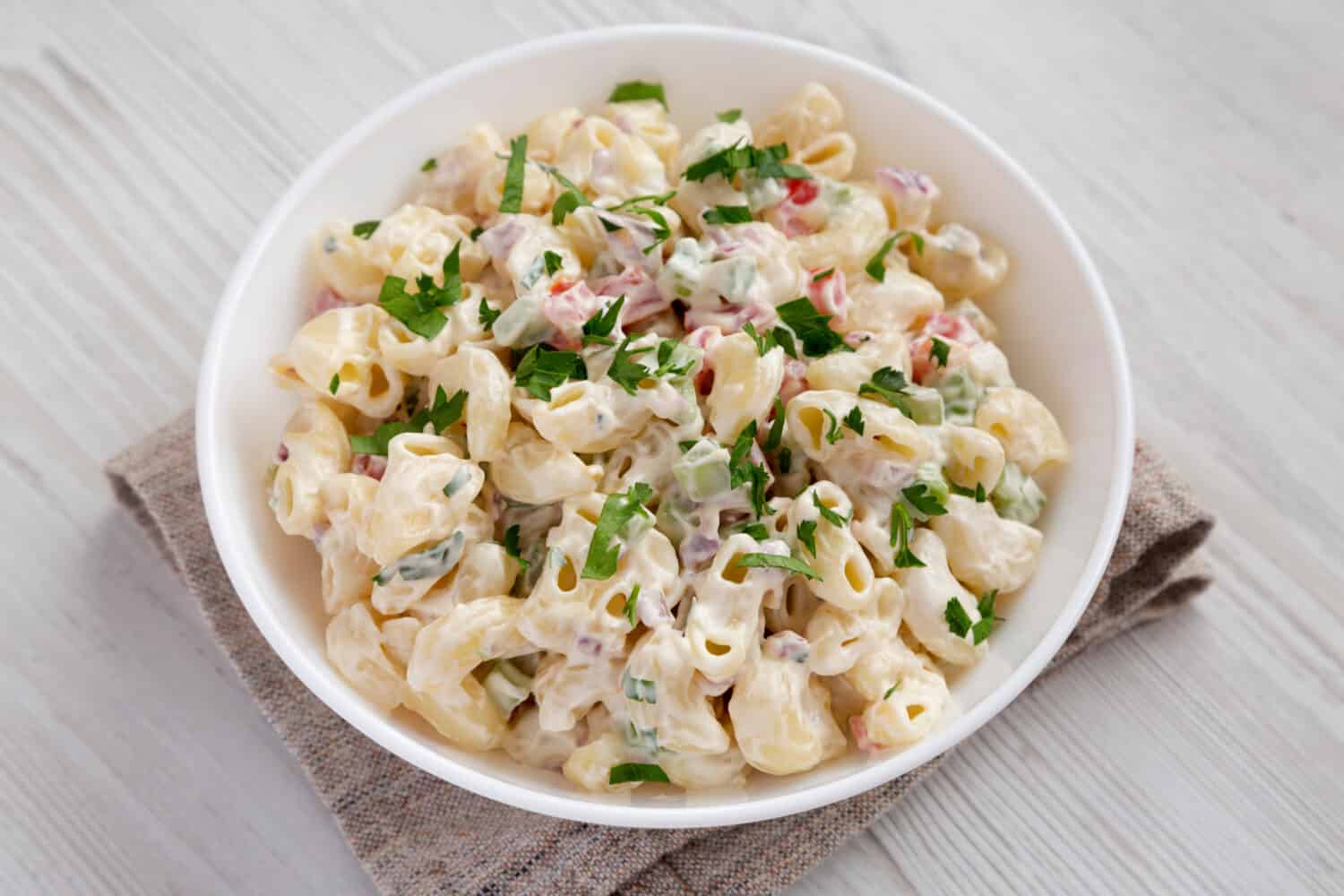 2. Fruit Salad
Don't spend warm weather days trapped in a sweaty kitchen baking cakes and pies. Instead, cool off with a delicious fruit salad that satisfies every sweet tooth. It's the perfect ending to a pulled pork meal.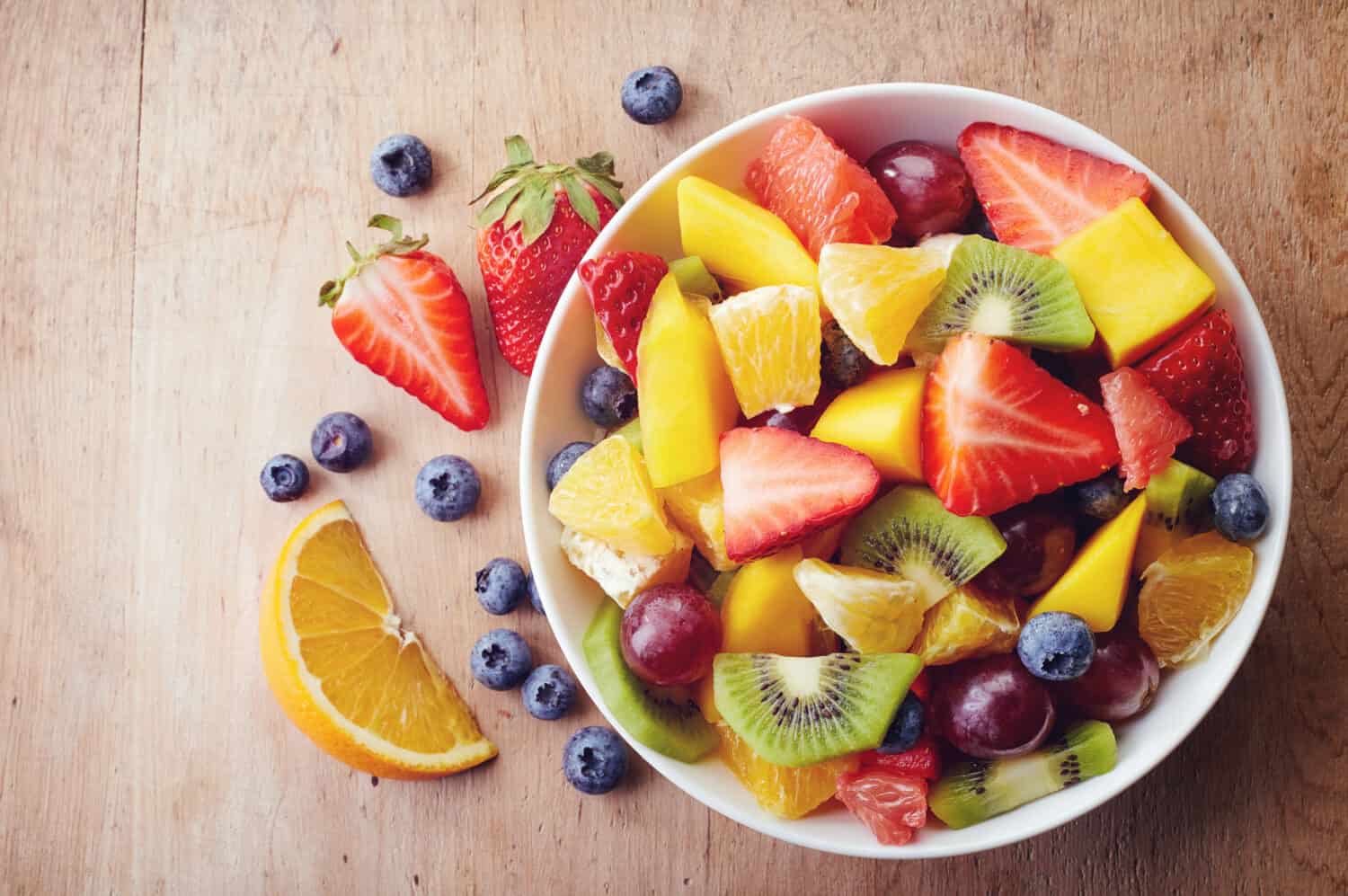 3. 7-Layer Salad
Are you trying to decide between an appetizer and salad to go with your pulled pork? Get both in this hearty seven-layer salad that includes crisp vegetables, hearty cheese, and a creamy dressing in one tempting and beautiful package.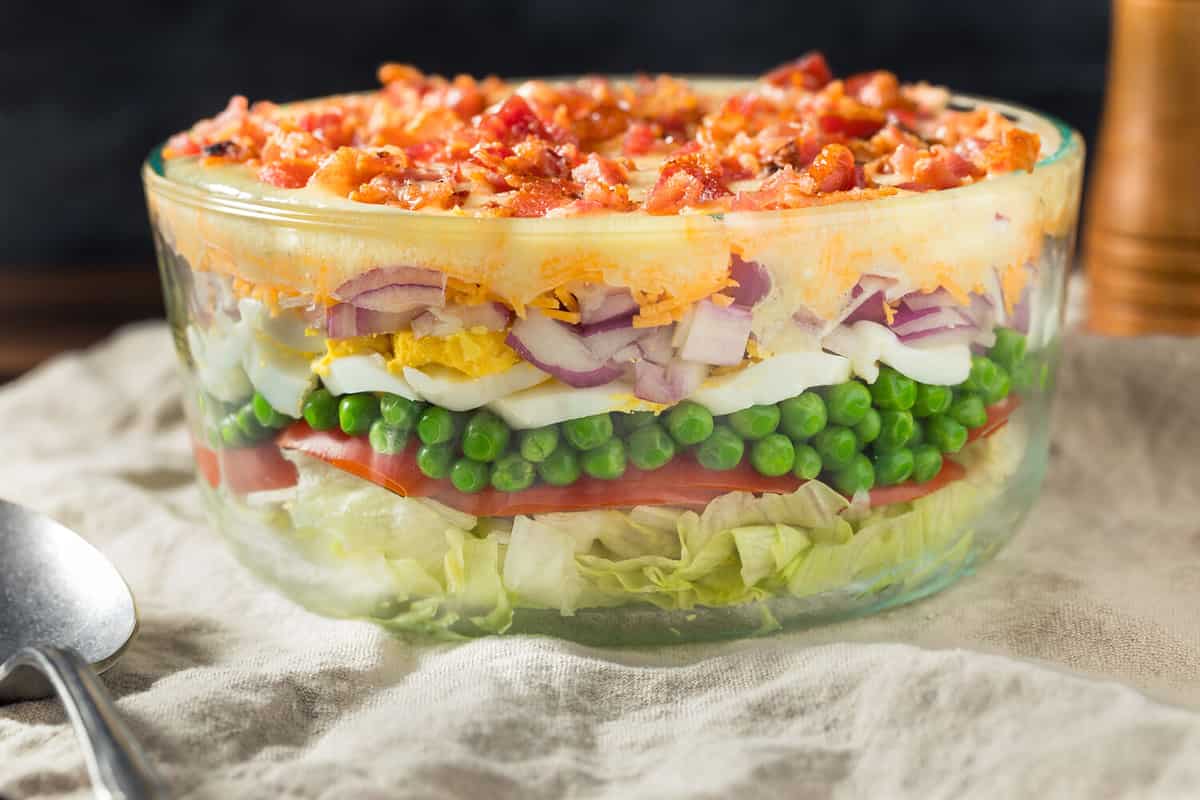 4. Classic Potato Salad
Pork and potatoes are a match made in side-dish heaven. Let their happy pairing reign supreme with a classic potato salad. This recipe combines eggs, spices, onions, and vinegar to create a decadently good salad.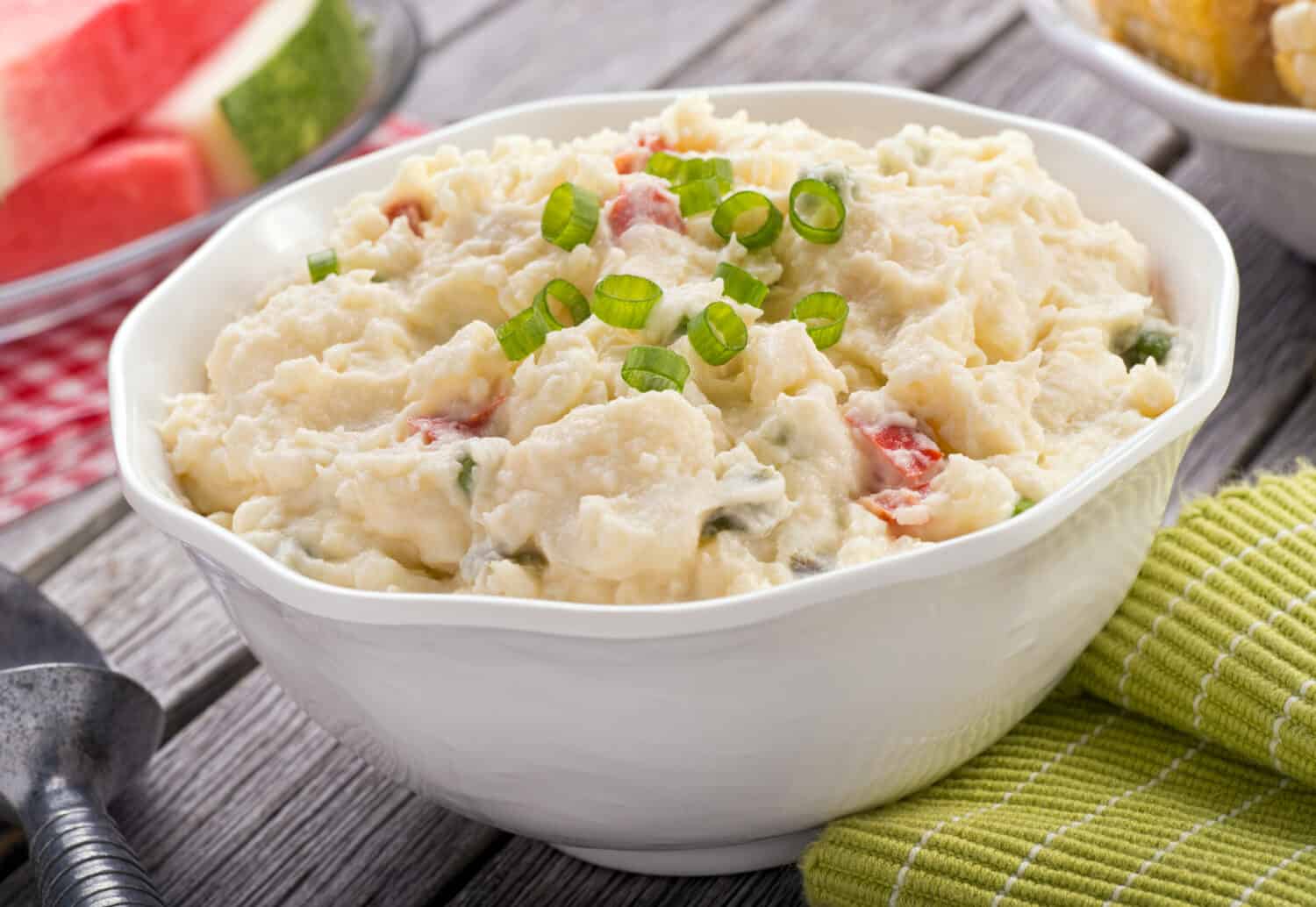 5. Sweet Potato Casserole
Sweet potatoes are a superfood, and you can get all the health benefits of these southern staples in a delicious, soul-satisfying sweet potato casserole. This recipe combines marshmallows, pecans, and butter.
6. Coleslaw
Everyone loves good coleslaw, but there are long-simmering disagreements about whether coleslaw should be sweet, spicy, wet, or dry. End all the arguments with this creamy, tangy version that will please everyone at your next potluck or cookout.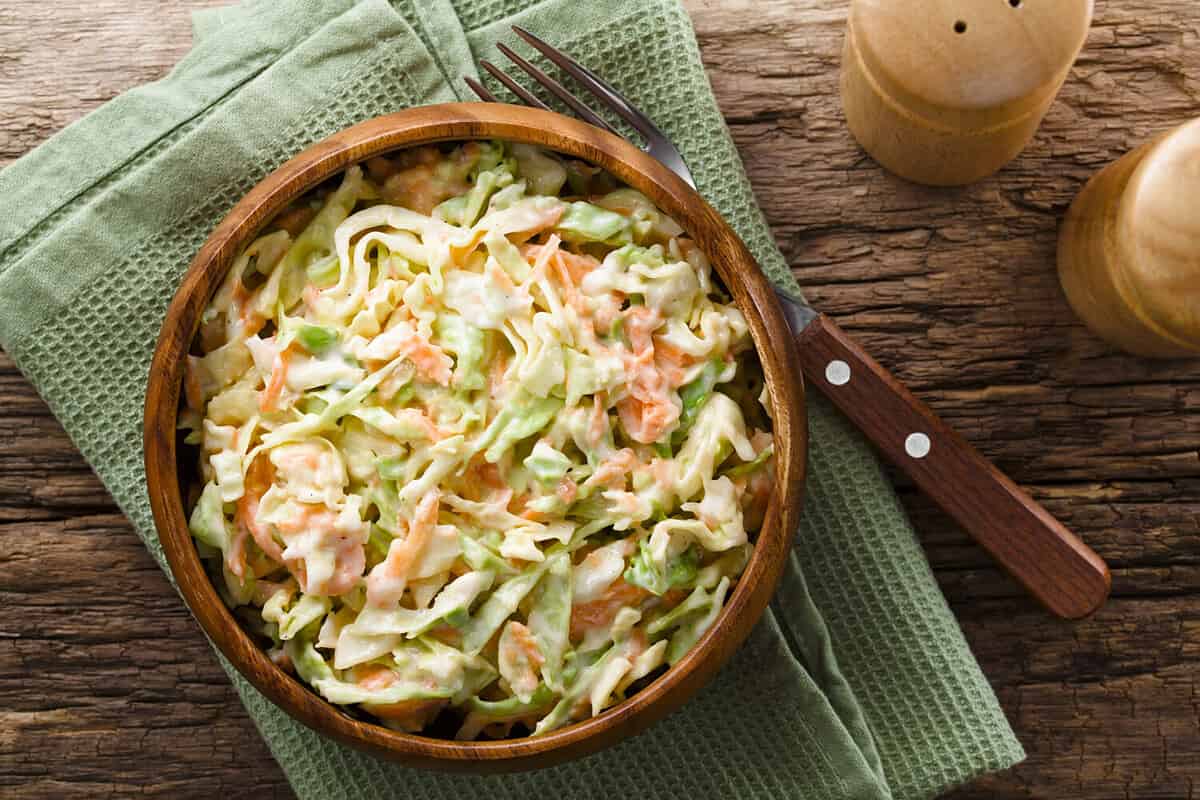 7. Cucumber Salad with Garlic
Enjoy the best flavors of springtime when you whip up this easy cold side dish. It uses ingredients you probably have in your pantry and fridge right now, and it takes just minutes to throw together. Let it chill for a perfect side that will be the hit of any warm weather gathering.
8. Grilled Potatoes and Onions
Summertime cooking means relying on your grill instead of a hot kitchen, and we're all about that. Don't just use your grill to cook your main courses, however, when you can use it to make this grilled potatoes and onions side dish.
9. Dijon Pasta Salad
Are you tired of the classic macaroni salad? Step it up a few notches with this sophisticated but still kid-friendly version that uses Dijon mustard for a gentle kick. With the goodness of bacon, eggs, and scallions, it's a side that is sure to impress.
10. Picnic Baked Beans
Making baked beans from scratch is a big job, and nobody has time for that when picnic season is on us. If you want that same, home-cooked taste without all the work, try this version that starts with canned beans and finishes with bacon and brown sugar.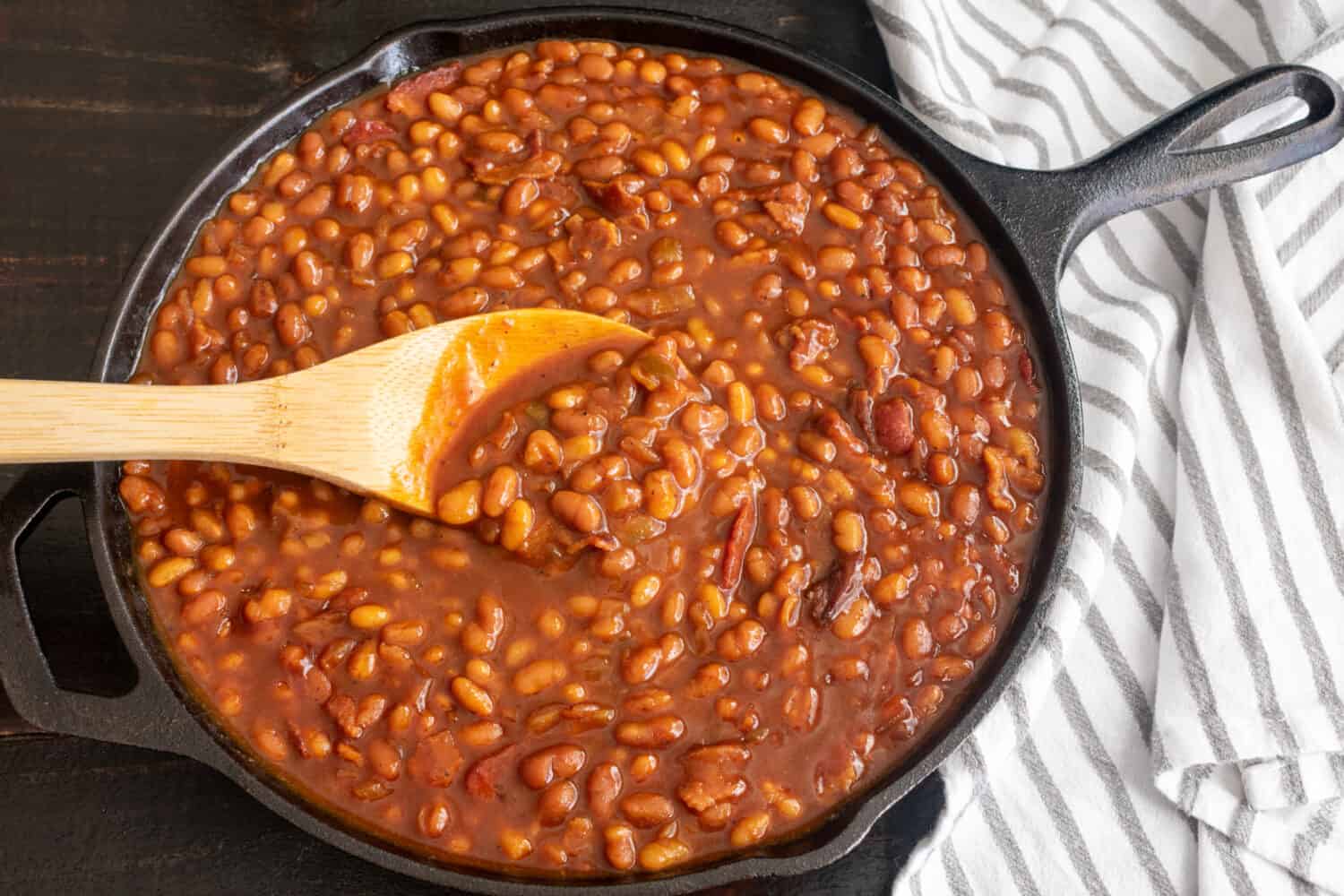 11. Deviled Eggs
There's a reason deviled eggs make an appearance at every picnic, potluck, brunch buffet, and appetizer stand. These morsels of creamy, tangy goodness are irresistible. This old school recipe is the classic version that everyone enjoys.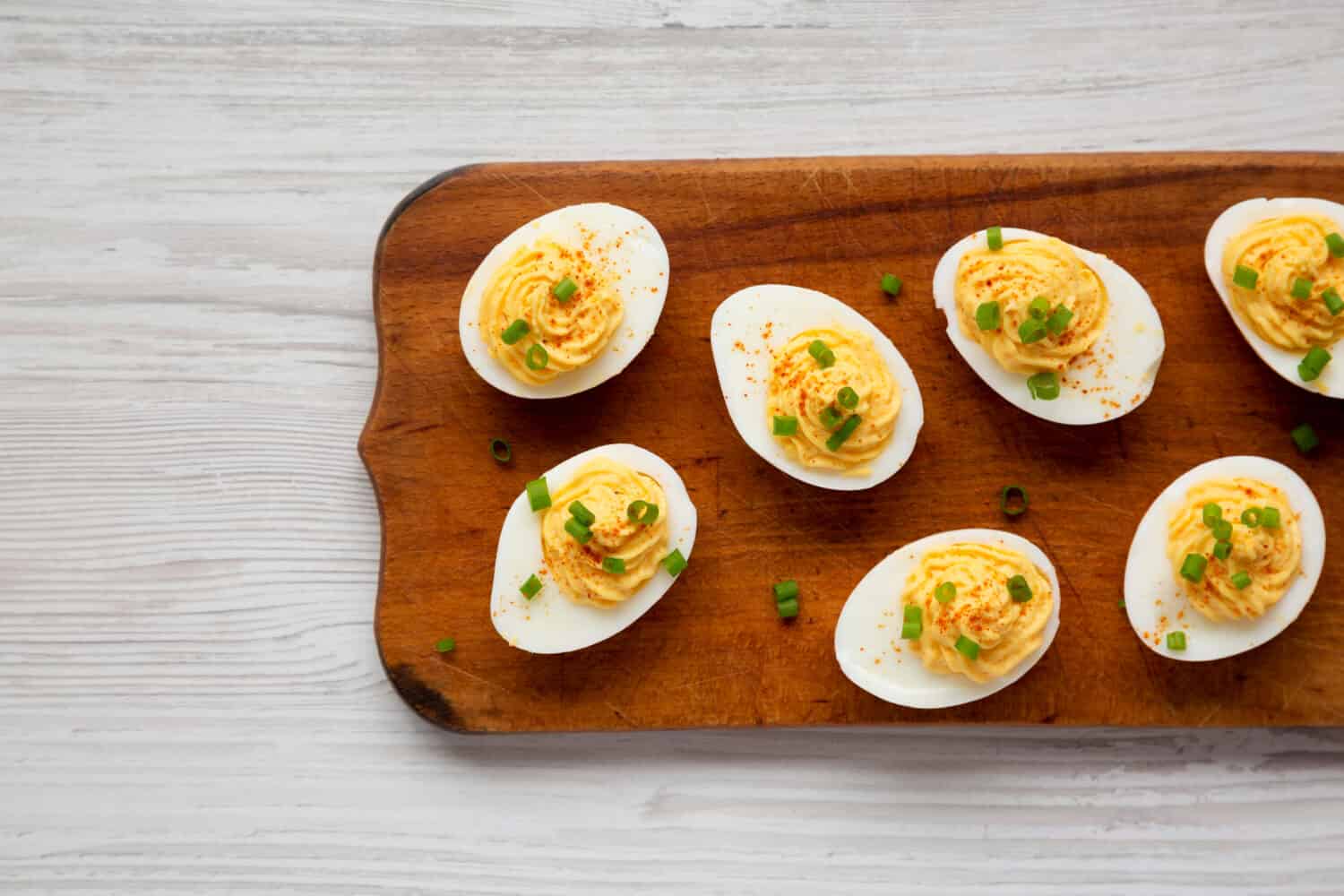 12. Amish Coleslaw
The Amish know a thing or two about hearty cooking, and this coleslaw recipe shows why their recipes are always welcome at your family table. Amish coleslaw is sweeter and more finely shredded than the typical version.
13. Strawberry Salad
Balance out the hearty, spicy flavors of pulled pork and other barbecue favorites with this refreshing side. Use fresh strawberries and a homemade vinaigrette for a result that's as pretty as it is tasty.
14. Skillet Broccoli
You can have this simple, skillet broccoli side dish on the table in a flash. It's the perfect way to use broccoli or other green vegetables that are abundant in the spring and summer. If you think your family won't eat their vegetables, think again.
15. Slow Cooker Mashed Potatoes
Mashed potatoes go with anything, at any time, and for any occasion. In case you hadn't guessed, we like mashed potatoes. What we don't like is standing over a hot stove to cook them. That's why this slow cooker recipe for mashed potatoes is a game changer.
16. Corn on the Cob
What could be better than corn on the cob? You can boil it or grill it to make the perfect matchup for your pulled pork.
17. Applesauce
Apples and pork are another match made in culinary heaven. Something about their flavors make magic together. Why not add homemade applesauce to your pulled pork dinner? It tastes a lot better than store-bought and is easier to make than you think.
18. Red Beans and Rice
Go all out for spicy southern style with a delicious pot of red beans and rice. This Louisiana favorite goes well with pulled pork, and this creamy version will soon become your go-to recipe.
19. Scalloped Potatoes
Potatoes are a versatile side. They're filling and can be cooked a hundred different ways. But we think cheesy, gooey scalloped potatoes are potatoes at their best.
20. Cornbread
Cornbread is a great match for pulled pork. This Southern staple pairs well with almost anything, and it's easy to make. Try this classic recipe that will have your cornbread hot and ready in 30 minutes.
The image featured at the top of this post is ©Ezume Images/Shutterstock.com.