You may know Charlotte, North Carolina as a hub of arts, culture, and American and NASCAR Racing history. What are the best things for kids to do in Charlotte? They are offering you and your family indoor or outdoor fun. Charlotte has attractions ranging from historical to scientific. With museums, parks, and even an aquarium, the city is rich in arts opportunities and cultural experiences.
Key Points
Charlotte has a lot of outdoor parks for you to choose from!
If you're looking for something fun but educational, check out the aquarium or gold mine.
If your kid is a car nut, take them to the NASCAR Hall of Fame!
What Kind Of Things Are Charlotte, NC Known For?
There are so many things to do within the city that can make your trip to Charlotte a memorable one. The city itself has been around for a long time. It was settled in 1750 and named after Princess Charlotte Sophia. She was eventually the Queen of Britain. Two United States Presidents received their schooling in Charlotte. It is also home to the Charlotte Hornets Basketball team and the Carolina Panthers Football team (via brittanica.com). Keep on reading to find out the best things for kids to do in Charlotte, NC.
Outdoor Opportunities
Parks and Gardens
Whitewater Center features some 1,300 acres to explore. In terms of activities, there is zip-lining, ice-skating, and rock climbing. There is also a river to walk beside or paddle on and generally lots of space to explore. Keep in mind that several activities at Whitewater Center have age restrictions. For example, children under eight cannot participate in whitewater rafting. (via whitewater.org).
Charlotte Douglas International Airport Overlook is great for anyone who enjoys watching planes! Park yourselves at a lookout spot from just outside of the green where the airplanes take off. You can spend some time watching the marvels of modern air flight from the comfort of the ground on a sunny day in Charlotte, NC (via charlottesgotalot.com). For more history of the airfield, check out The Sullenberger Aviation Museum. The museum is currently going through major changes in preparation for its grand reopening this year! They have a collection of civil, commercial, and military airplanes. Also showing helicopters in their historical collection. This attraction offers something for everyone at the Charlotte Douglas International Airport.
The UNC Charlotte Botanical Gardens are located at the University of North Carolina Charlotte campus. This beautifully cultivated garden offers stories in the woods events as well as Kids' Arts and Crafts hour! Stroll through the lush gardens full of plants supported by the North Carolina climate. Try your hand at sun printing or plant pressing or take part in one of the guided tours (via gardens.charlotte.edu).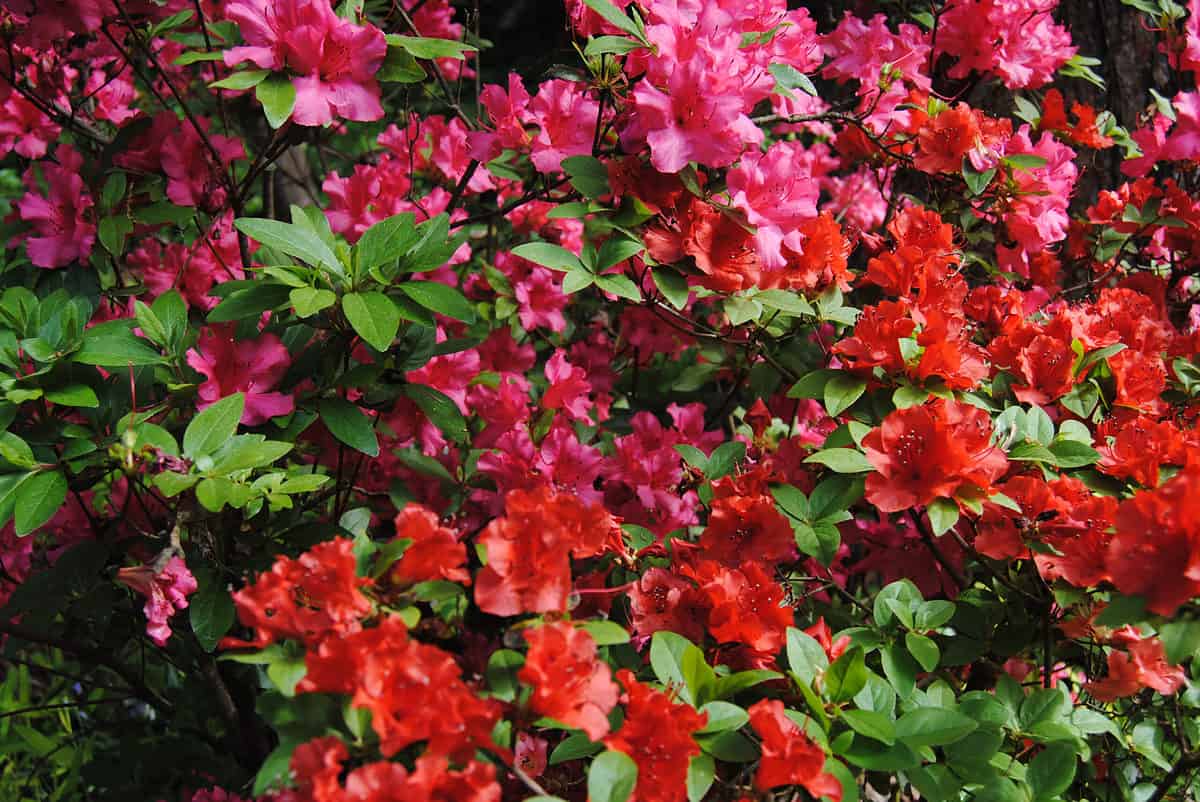 There are many public parks throughout Charlotte, NC. Ramsey Creek Park, Freedom Park, and Lake Norman State Park all offer beautiful natural scenery. In terms of playgrounds, Riverwalk Park, Crooked Creek Park, and Matthews-Sardis Park are good options. Each of these parks provides beautiful views. Also offering lots of space for children to have supervised fun outdoors (via yelp.com).
Trails and Pool Adventures
Educational Activities
Aquarium
The Charlotte-Concord Aquarium features North Carolina's only ocean tunnel! The aquarium offers close-up opportunities to see the creatures beneath the water. Be sure to pay attention to the many ways they are cared for. This aquarium also has an Augmented Reality experience. There are many options for engagement. Your kids are sure to enjoy their afternoon with the sea animals in Charlotte, NC (via visitsealife.com).
Gold Mine
The Reed Gold Mine is the first documented site where gold was found in the United States during the gold rush. Now, it is a historical site with many activities to offer. Take part in a guided tour of the gold mine. You can pan for gold. Take a walk through the nearby trails. The trails feature old mining sites and archeological dig sites available to view (via historicsitesnc.nc.gov).
Library
The Charlotte Mecklenberg Library is not just a beautiful building to explore. They also host family readings of children's books. Be sure to check out their website to see if one is happening while your family will be visiting Charlotte, NC. Your children can also read any books they want while in the library, but of course if they wish to leave with a book they must formally check it out first.
Theatre and Science
ImaginOn: The Joe & Joan Martin Center is a youth center collaboration between the Charlotte Mecklenburg Library and the Children's Theatre of Charlotte. It features a live theater. Also offering lots of library space for both younger children and teens. There are also learning classrooms, a multimedia production studio, and interactive exhibits (via imaginon.org).
Discovery Place Science and Discovery Place Nature offers immersive educational experiences in both a museum and an outdoor setting. These non-profits are wonderful options for guided learning. Their centers feature hands-on experimentation. They even have an indoor rainforest! You will have educational fun at your fingertips. Your child will come away from Charlotte with an afternoon of learning from the books! ( via nature.discoveryplace.org).
Entertaining Attractions
Charlotte features numerous museums including the Bechtler Museum of Modern Art, The Charlotte Museum of History, and The Mint Museum. Take your children to any of these cultural stops! The whole family is sure to experience the beauty of art, the magic of historical stories, and a new perspective on your visit to Charlotte, NC.
Amusement Park
The Carowinds Roller Coaster Park features numerous rides for various ages. This amusement park is home to over 60 options for ride entertainment. It is also located right next to the Carolina Harbor waterpark. This park has water slides, pools, and plenty of space for your children to play (via carowinds.com).
Sports
Charlotte just so happens to be home to the Carolina Panthers Football team, the Charlotte Hornets basketball team, and FC Charlotte, the local soccer team! If your children enjoy the rush of a good sports game, find some tickets and get some gear. Wherever you are staying in Charlotte, it's an easy trip over to the Bank of America Stadium or the Spectrum center to participate in some Charlotte, NC sports culture (via uptowncharlotte.com).
NASCAR
If cars are more your child's speed, check out the Nascar Hall of Fame. This museum honors the rich history of racing in Charlotte, NC. Did you know that races have been happening since the 1960s? To go beyond history, take a trip over to the Charlotte Motor Speedway. Here you can be in on the NASCAR action. Your kids will have front-row seats to the excitement of car racing (via nascarhall.com).
The image featured at the top of this post is ©Kevin Ruck/Shutterstock.com.