The best things for kids to do in Columbus, Ohio, include the many museums and fun centers, as well as parks, gardens, and other beautiful cityscapes. Take advantage of the many opportunities in Columbus, Ohio, and make it a vacation, or a staycation, well worth remembering. Keep on reading for some great ideas on how your family should spend your time in this great city. We'll discuss some of the popular attractions as well as a few unique ones too!
What Is Columbus, Ohio Known For?
Columbus, Ohio, is the state capital of Ohio. It is a beautiful city that sits right at the convergence of the Scioto and the Olentangy Rivers. Home to Ohio State University, this Midwestern hub is brimming with artistic energy, good food, and diverse communities. A unique feature of this city is its 400 recreational parks across and throughout the Columbus area. There is also evidence of the German settlers who influenced the architecture and culture of the great city when they first came in the 1800s (Travel.com). Let's get more into some of the best things to do for kids in Columbus, Ohio. Learn more about what this great city has to offer!
Outdoor Opportunities
Franklin Park Conservatory
At the Franklin Park Conservatory and Botanical Gardens, your whole family will find something beautiful. This is a beautiful outdoor parkland in Columbus, Ohio. It is home to numerous species of plants, insects, and art installations that are well worth a visit. The gardens host interactive, hands-on art and science classes for kids. They also offer guided tours of the conservatory. There is a glassblowing studio right on the premises, with demonstrations daily. And don't forget the garden cafe, where you can stop for a snack once you've walked and been awed to your heart's delight. A visit to the Franklin Park Conservatory is one of the best things to do for kids in Columbus, Ohio!
Bike Or Walk The Scioto Mile!
Speaking of beautiful parkland, one of the many open areas in Columbus, Ohio is the trail that runs along the Scioto River. The Scioto Mile is a collection of 175 acres filled with parks, bike paths, pedestrian walkways, and more. It connects Columbus districts to form a beautiful recreational experience. In the summertime, the city of Columbus will host concerts, shows, and outdoor activities in many of the green spaces. During the day, especially during the warmer months, it's popular to walk or bike as much of the city pathways as you feel like doing! What a unique way to take in the beauty of Columbus, Ohio.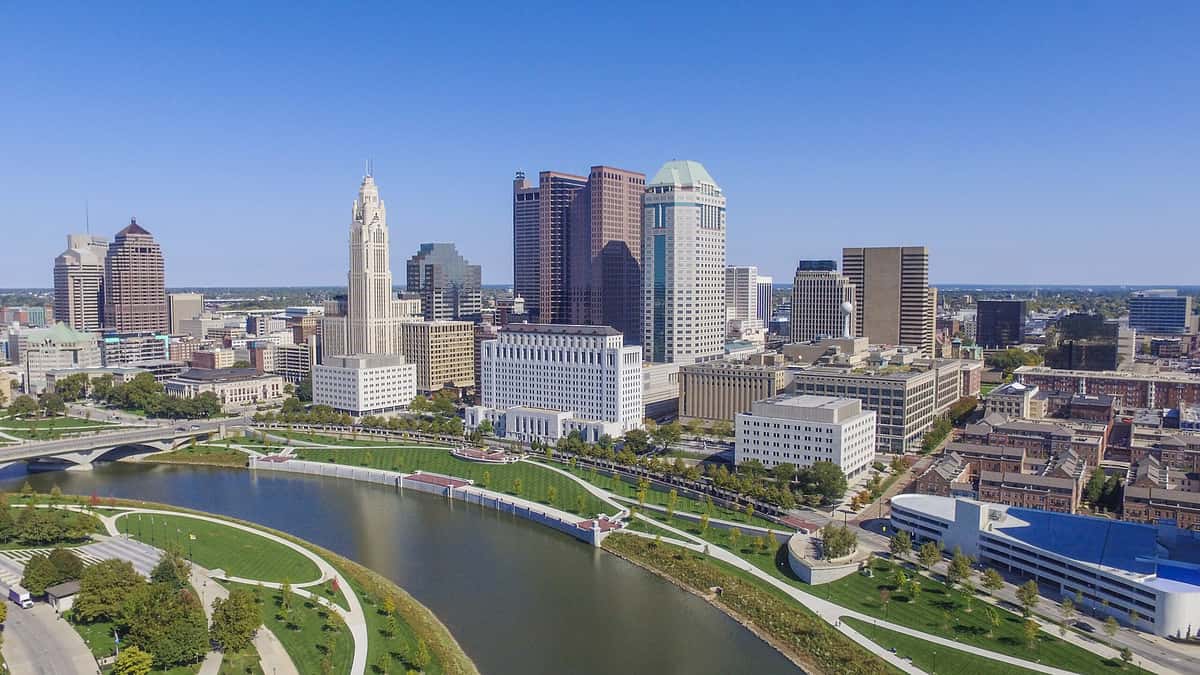 Educational Activities
The Columbus Zoo
A visit to the Columbus Zoo is always worth it! At the Columbus Zoo, you'll learn about their animal conservation efforts. Take the time to meet some of the majestic animals who call this center their home, and check out some great activities and rides while you're at it! Your family can participate in a "Playdate with Frankie," the friendly elephant! Or try out the Dinosaur Island Boatride attraction, that's opening soon! There is something for everyone at the Columbus Zoo. From animal lovers to adventure seekers, you're sure to have a great time.
COSI
The Center for Science and Industry (COSI) is a gem of Columbus, Ohio. This educational center combines fun and learning in a space filled with opportunities to try out and get to know new things about our world. At COSI there are more than 300 interactive experiences, traveling and permanent exhibits, live shows and demonstrations, as well as a dedicated play space for younger children in your group. Check out their website for more details on their current exhibits as well as their ticket prices.
Ohio History Connection
For a true taste of Ohio, check out the Ohio History Connection. This museum is working to preserve the rich history of Ohio while making space for the future of what the great state will be. Some of the exhibits include the many sites left by ancient American Indian tribes, many of whom still have descendants living and working in Ohio. The center has artifacts used by some of the earliest presidents of the United States, and guided tours of the German Village that was settled in the 1800s and remains part of the city. Check out their website for more details on hours, ticket prices, and tour availability!
Olentangy Caverns
Located just outside of Columbus, Ohio, the Olentangy Caverns are a unique part of Ohio's history. Formed by an underground river, they were used by the Wyandot tribe for shelter and safety during weather or warring events. There are preserved artifacts like arrowheads and tables, from the time these caves were being used for tribe-related things.
Today, these caves have been secured for self-guided tours. You'll head 55 feet underground to check out a maze of passageways over three levels of underground caverns. There is also a petting zoo, gem mining activities, miniature golf, and other fun amenities abusable outside of the cavern tours. Check out the website and plan a trip to one of the best things to do for kids in Columbus, Ohio.
Entertainment Attractions
Support The Local Major and Minor League Sports Teams
Columbus, Ohio is home to both the NHL's Columbus Blue Jackets hockey league as well as the Columbus Clippers minor league baseball teams. Whether you've got proper fans in your family, or just enjoy catching a local game, these teams are well worth watching. Check out their individual websites for more details on home games, ticket availability, and standings. Support some local Ohio sports teams!
Legoland
Columbus is home to a Legoland Discovery Center! That's right, your family can spend the day at a fun center that combines creative building with guided learning. At the Legoland Discovery Center, you can take daily classes or building workshops, play in the free play space, or go on human-sized rides! There's a 4-D Theater as well as a virtual reality Lego experience. And once your Lego'd out for the day, you can take a break in the cafe and get your energy levels up before building some more!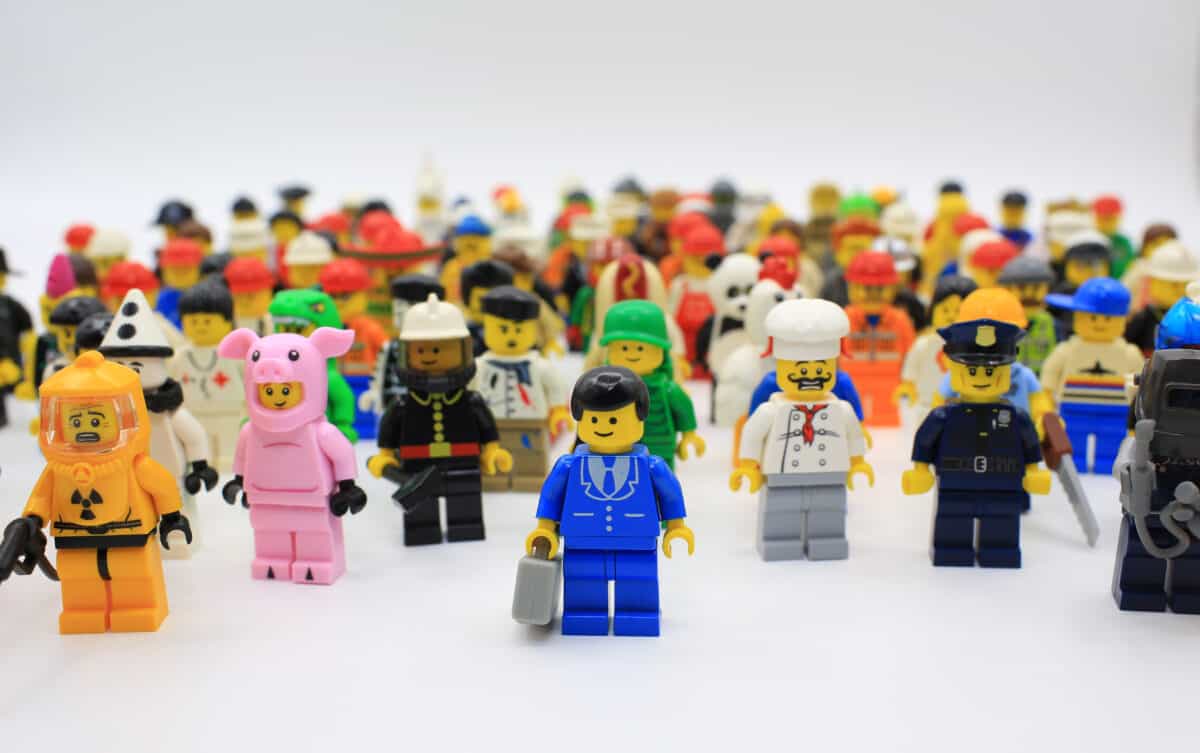 Momi Land Indoor Playground
The Momi Land Indoor Playground was voted Ohio's best indoor playground! Set up for children ages 8 and under, this indoor play center features ball pits, playrooms, trampolines, and slides! It is fun, safe, and themed, full of activities and space for your kid to get some energy out and play with children their age! Check out their website for more details on booking free play during your time in Columbus, Ohio!
Zip Zone Tours
For another unique way to experience Columbus, Ohio, check out Zip Zone Tours. Located right in Columbus, Ohio, this fun center features a tree-top obstacle course, guided zipline tours, and a park for running with your feet on the ground! Their adventure park features five different courses, which are based on skill and comfort levels. The zipline tours, showcased some of the best views of Columbus, Ohio, all while you're flying through the air on a fully-secured harness. Book your spot today!
Zoombezi Bay
In the summer heat, there's nothing better than a water park. That's why a trip to Zoombezi Bay is one of the best things to do for kids in Columbus, Ohio. With rides of all kinds, for kids (and adults) of all ages, this park is simply teeming with opportunities for aquatic fun and adventure. For the intrepid explorer, try out Python Plunge or the Cyclone. There's a wave pool, surfing simulator, and lots of slides to try out. Stay cool this summer in Columbus, Ohio at one of the coolest water parks in the Midwest.
The image featured at the top of this post is ©iStock.com/Sean Pavone.