Arizona is the sixth largest State in the United States. This means that some of the largest schools in Arizona are massive. The State of Arizona started as a territory belonging both to Spanish settlers and Mexico. It gained Statehood in 1912 and has since developed into a beautiful landscape that combines urban areas with its natural desert landscape (via History.com). In 2022, the population estimate from the U.S. Census Bureau stands around 7,359,197. This encompasses all ages of people, many of which seek out schooling options within the state, therefore the largest schools in Arizona have a very large student body.
In this post, we'll discuss these modern learning institutions and how they got to where they are. You'll learn more about what they have to offer in terms of class size, and course structuring. There are both online institutions and in-person course offerings, which is great considering the rise in popularity and flexibility of online schooling. This is the great thing about modern schooling. It really takes into account the learning styles and schooling needs of all kinds of students. From Kindergarten through senior year of college, you'll learn about some of the largest schools in Arizona. Let's get to it!
Primavera Online, 6-12
Since 2020, online education has been a positive option for many students. As a result of this, Primavera Online School, based in Arizona, has an enrollment of around 7,000+ students for its curriculum. Primavera is an online public charter school that offers elementary through high school programs, dual enrollment, scholarships, clubs, and extracurriculars – all while being online! 85% of their dedicated staff of 250, hold an advanced degree in education, and Primavera students have all the guidance counselor and college planning resources of an in-person school. Students at this school score well or above average on SAT and ACT testing, and upwards of 65% of the student body goes on to get a college degree. Primavera boasts that they are defining the curriculum for the "digital generation."
Sequoia Choice School, K-12
Another one of the largest schools in Arizona also happens to be online. Sequoia Choice School is a fully accredited, public school that serves kindergarten through 12th grade students. The curriculum is designed specifically to fit the needs of children across all of these grades, and Sequoia offers unique resources and lots of support for their virtual school. It was ranked the #1 public online school in the state by the Arizona Business Journal and has an enrollment of upwards of 5,000 online students. There has been a 290% increase in students since 2020, and they offer the option for home-based learning or centers for Sequoia students to learn digitally, together. There are special education courses offered through Sequoia as well as a thorough and thoughtful online curriculum. Curriculums can be personalized to the needs of the child and with a 96% teacher retention rate, Sequoia's instructors are dedicated to helping the many students of Sequoia Choice School succeed in this online environment.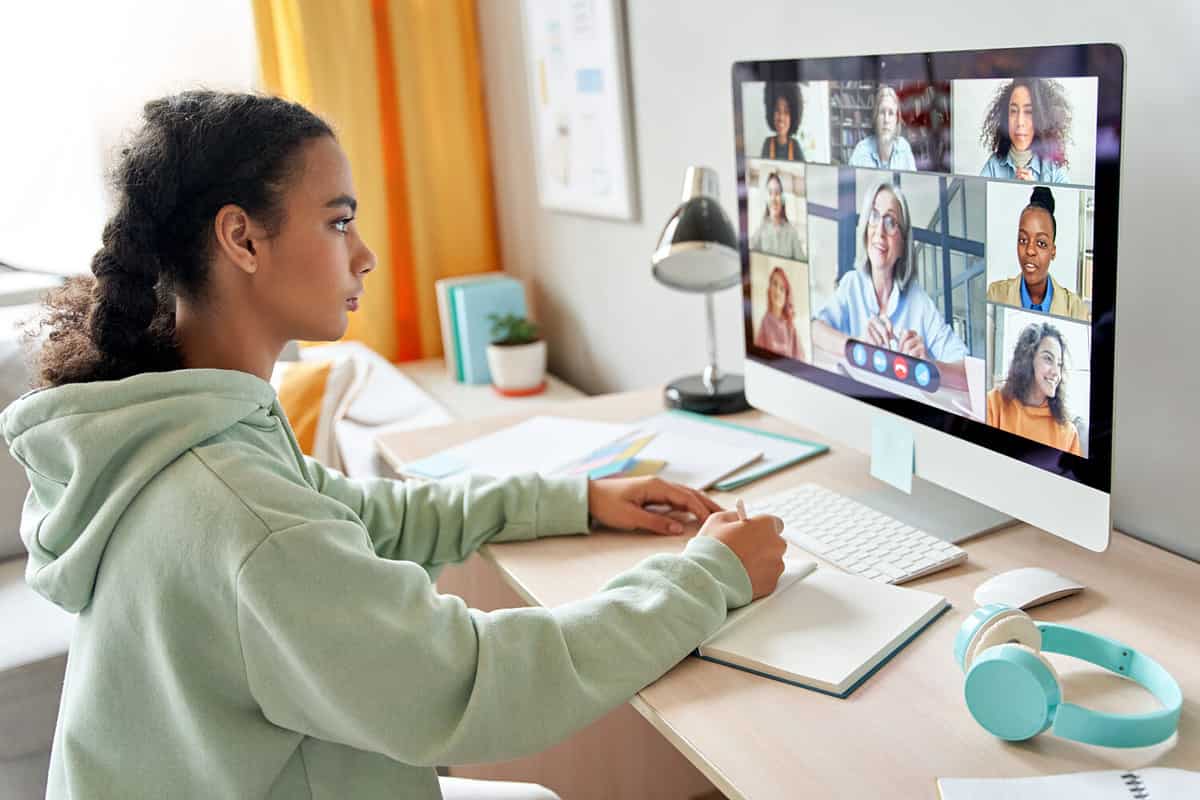 Hamilton High School, 8-12
3700 S. Arizona Ave.Chandler, AZ 85248
Finally, an in-person school! Hamilton Highschool has an enrollment of around 4,000 students throughout its 9-12 grade offerings. Open since 1998, this school has been lauded for its excellent curriculum offerings. These offerings include STEM courses, fine arts, and athletics opportunities, over 80 clubs, and numerous extracurricular activities. Hamilton is Arizona's largest comprehensive high school. Their campus has amenities like a heated pool, and gymnasium, with plenty of space for learning as well. Class size averages 28:1 in terms of student-teacher ratios, and there are over 100+ colleges that have accepted Hamilton Students post-graduation. What's not to like about one of the largest schools in Arizona when they have so much to offer their students?
Mesa High School, 9-12
63 East Main Street, Mesa, Arizona 85201
Mesa High School caters to 3,500+ students. The curriculum is open to students in 9th grade through 12th grade. Mesa High School has an award-winning athletics program as well as music, performing arts, and theater offerings. The course curriculum includes culinary arts, AP, and honors courses as well as a Biotech Academy. The school first opened in 1967. The current Mesa High School was built in its current glory in 1972. Mesa High School's "Garden of the B's" is a triumph, created by environmental science students and made with some $33,000 in grant money! Mesa High School has award-winning teachers and an A+ School status for the State of Arizona's education system. As one of the largest schools in Arizona, it also seems to be one of the best!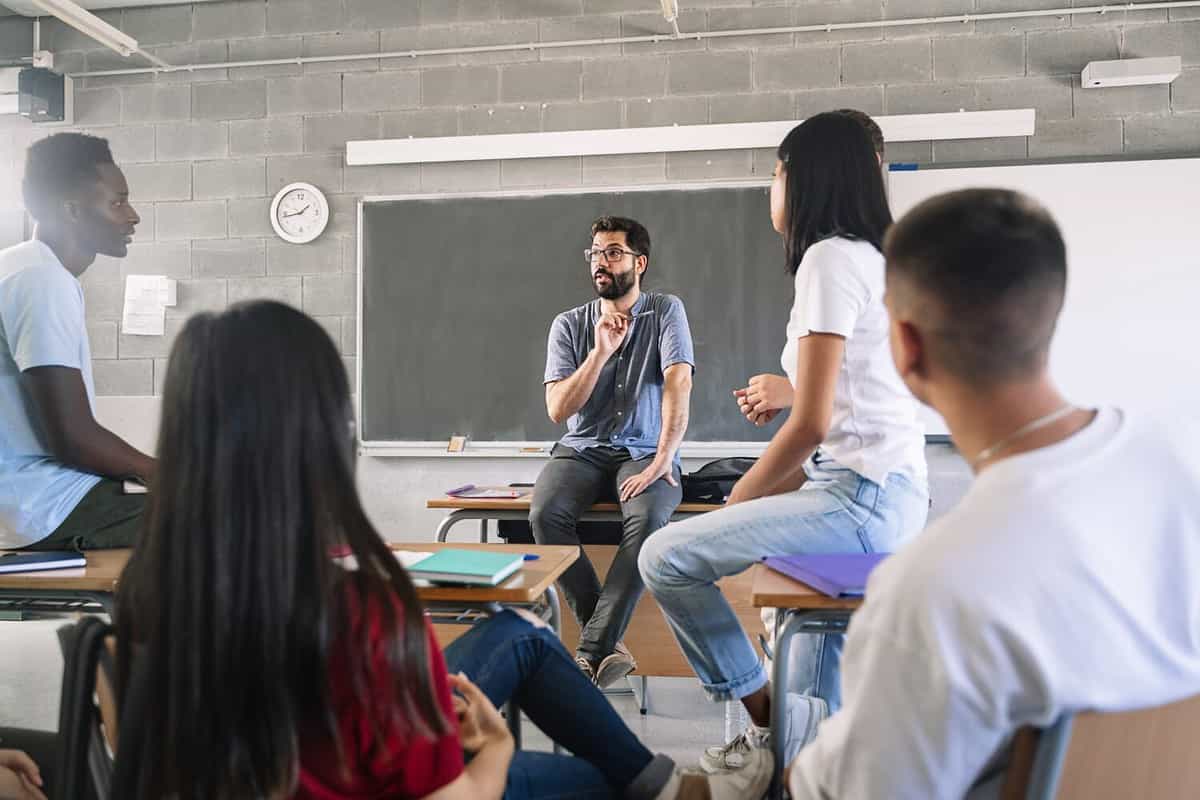 University of Phoenix (Online)
The University of Phoenix's online program offers enrollment to more than 250,000 students. With degrees offered in business, healthcare, technology, education, nursing, behavioral science, criminal justice, psychology, and liberal arts. The coursework is designed to fit the needs of online learning, with updates in technology and media presentations. Phoenix's online program offers cost-effective course options, work-life balance course planning, a dedicated support team, and many more resources. There is, of course, the option of in-person classes through the University of Phoenix, located in Phoenix, Arizona. For more information, check out their website.
Grand Canyon University
3300 West Camelback Road, Phoenix, AZ 85017
Grand Canyon University, also located in Phoenix, Arizona, has some 100,000 students. It is an accredited Christian University that offers undergraduate and graduate degrees both in-person and online. Grand Canyon University has over 200-degree options in multiple areas of study, is ranked #1 in college campuses in Arizona, and boasts an engaging and exciting campus life. There is a dedicated leadership team, guidance counselors, academic aids, and more. Check out their website to learn more about Grand Canyon University and its many offerings.
Arizona State
ASU, 1151 S Forest Ave, Tempe, AZ 85281
Arizona State University is a well-known Arizona school, on top of enrolling close to 77,000 students. The faculty includes over 400+ with advanced degrees and honors, it has some 85 top-ranked degree programs, and over 270 athletics championships to its name. With a dedicated educator base, fantastic programs, top-tier extra-curricular, and university athletics, there are so many positives to attending one of the largest schools in Arizona. Most recently, ASU was recognized as a top school for innovation, global impact, and sustainability. Check out their website for more details on the many offerings at ASU.
Notable Arizona State University Alumni
James Harden – Professional Basketball player for the Philadelphia 76ers of the National Basketball Association (NBA)
Jimmy Kimmel – Late Night TV host known for Jimmy Kimmel Live!
David Spade – American Actor and Comedian known for Prince of Tides
Cain Velasquez – 2-time Heavy-weight UFC champion
Phil Mickelson – Professional American Golfer with over 45 PGA event wins
Pat Tillman – Former NFL footballer and Iraq war veteran
University of Arizona
The University of Arizona, Tucson, Arizona 85721
University of Arizona, based in Tucson, is home to some 46,000+ students. This school offers a wide variety of undergraduate and graduate degrees, with over 150 major offerings. They have a diversity percentage of nearly 50% and are ranked among the top public universities in the state of Arizona. The University of Arizona was ranked one of the best-value colleges by Forbes and ranks in the top 20 public research universities. Their athletics programs are impressive, with state-of-the-art facilities and a huge Wild Cat fan base. The University offers on-campus housing options as well as numerous opportunities for community-based housing in the vibrant and beautiful city of Tucson, Arizona.
Notable University of Arizona Alumni
Kourtney Kardashian – American Solitate famous for being related to Kim Kardashian
Kristen Wiig – American Actor known for her roles in various skits in Saturday Night Live
David Foster Wallace – American Author known for Infinite Jest
Nick Foles – American Football Quarterback for the Indianapolis Colts NFL
Rick Hoffman – American Actor known for his role in Suits
Northern Arizona University
1900 S Knoles Drive, Flagstaff AZ 86011
At Northern Arizona University, the student body consists of more than 28,000 students. Based in Flagstaff, Arizona, this public university offers both undergraduate and graduate degrees. They offer over 180 degree programs, as well as in-person and online course offerings. There are close to 400 extracurriculars, and 15 of their athletics teams are ranked in the NCAA for Division 1 sports. While the main campus is located in Flagstaff, the school has over 20 locations throughout the State of Arizona. They also offer programs at other colleges, and transfer options for local community schools.
Notable Northern Arizona University Alumni
Seamus Dever – American Actor known for Castle
Clyde Tombaugh – American Astronomer and discoverer of Pluto
Katie Hobbs – Current Governor of Arizona
Jonathan Nez – Former President of the Navajo Nation
Michael Reeves – American YouTuber and Twitch streamer who produces "comedy-tech" YouTube videos
The image featured at the top of this post is ©iStock.com/Eric Mischke.