Many Americans reserve lamb chops for special occasions, while they're enjoyed more often in the Mediterranean, Middle East and North African countries. In America, the highest quality chops can be pricey, and with the exception of the Easter holiday, lamb products can be hard to find in many supermarkets. Well-prepared lamb chops are meltingly tender, but they have a strong flavor that some people describe as "gamey." Because of this, side dishes can stand to be a bit low-key, though people do go for sides that bring spiciness and heat. Here are 20 sides to consider with your lamb chops.
The lovely pale green of this salad puts you in mind of mint, which traditionally goes with lamb. The green actually comes from lime Jell-O, which is mixed with cream cheese, crushed pineapple, diced pimentos, diced celery and chopped pecans. A cup of heavy cream makes the dish especially luxurious.
Burrata is a type of cheese much like mozzarella, but when you cut into a ball of it, thick cream oozes out. This side is served with a little over a pound of cherry or grape tomatoes and lots of seasonings, including black pepper, crushed red pepper flakes, fresh basil, cumin, smoked paprika, and dried thyme. Balsamic vinegar and lemon juice give it a lovely kick and brightness.
This sweet, creamy, crunchy salad is a Thanksgiving favorite, but it can be served year-round. It's also easy to whip up, with its frozen whipped topping, instant butterscotch pudding, crushed pineapples, diced apples, chopped peanuts for topping, and tiny marshmallows.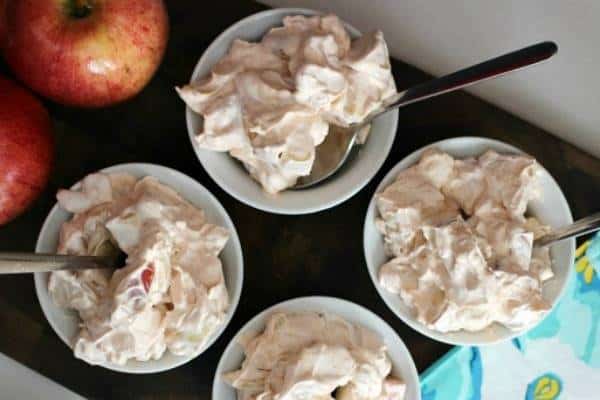 This is one of the easier potato salads. It takes five medium-sized potatoes and a large onion, some flour, and water. Seasonings include sugar, salt, celery seed, black pepper, and bacon crumbles. It's perfect to pair up with lamb chops.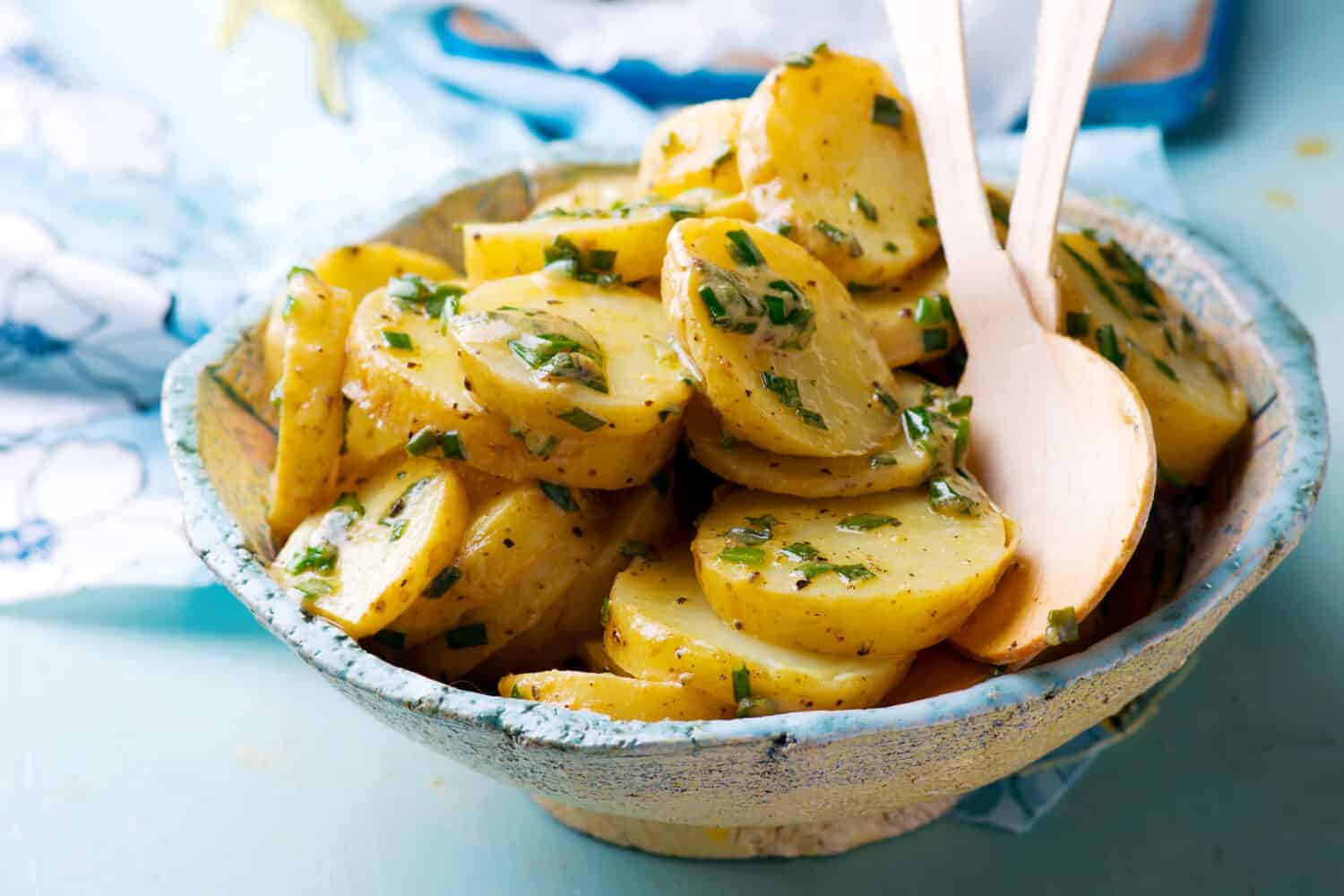 Also called berenjenas fritas, this side is popular in Andalusia as a tapas dish. It not only tastes amazing but is beautiful to behold with its golden fried slices of eggplant drizzled with molasses and garnished with sprigs of fresh rosemary. Rosemary, an herb native to the Mediterranean area, is perfect with lamb.
Like most crock pot dishes, this one just takes prepping the ingredients, tossing them into the crock pot and cooking it for about three hours while you do something else. The vegetables, potatoes, celery, peas, onion and carrots and their delectable pie crust are just right to enjoy with lamb chops.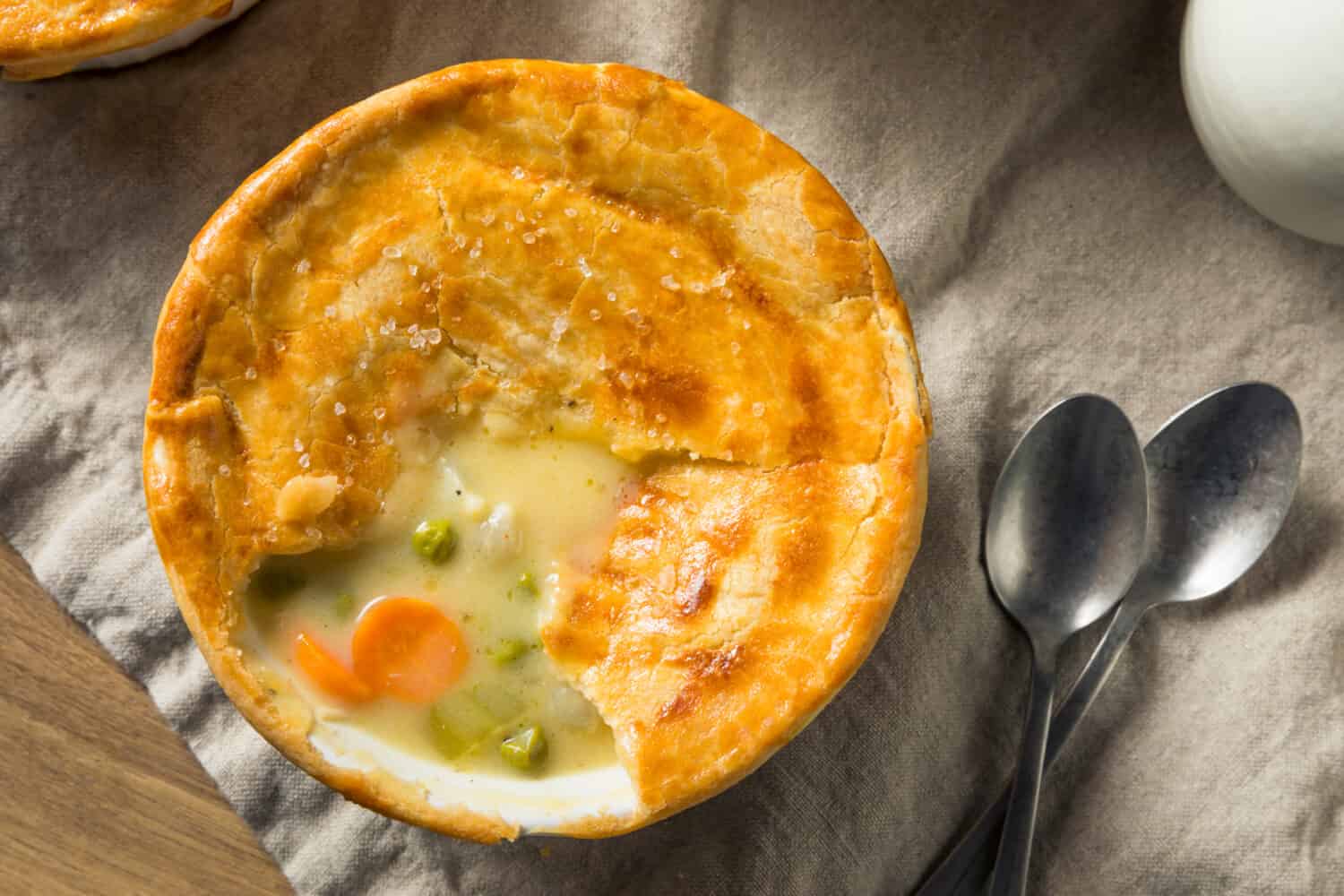 The Mediterranean flavors of this side's ingredients include chopped pine nuts, pesto, dried tomatoes and mozzarella cheese. These are piled on sourdough French bread and broiled to make a great accompaniment to your lamb chops.
If you love the taste of anise, then fennel is the veg for you. Not only that, the yogurt mixed in with the other ingredients makes this dish refreshing and pleasingly tart when paired with lamb chops.
Spaghetti squash is an interesting gourd. After it's cooked and opened up, you use a fork to have the flesh come out in capellini-like strings. This recipe comes with scallions, sweet peppers, and two large tomatoes, dill, basil, and Parmesan cheese.
This exceptionally easy salad from North Africa is just the thing to go with lamb chops. Some people also and a tablespoon of za'atar, a tasty blend of herbs such as dried sumac, oregano, thyme, cumin, coriander and sesame seeds. Indeed, you might want to rub some on your lamb chops before you cook them.
Seasoned with snipped rosemary, this side dish features edamame, which are soy beans. These small, sweet beans are tossed with shredded carrots, linguine and Alfredo sauce. The recipe calls for store-bought sauce, but it's easy to make your own.
Though the usual combination of eggplant, onions, red, yellow, and orange peppers, zukes, and tomatoes is robust all by itself, this dish adds garbanzo beans to the mix. Serve alongside your lamb chops, and you have the perfect summertime dinner.
The very name of this dish tells you it's of the South. It features French-style string beans, cream of mushroom soup, softened cream cheese, shredded Cheddar cheese, and other ingredients that make it almost decadent.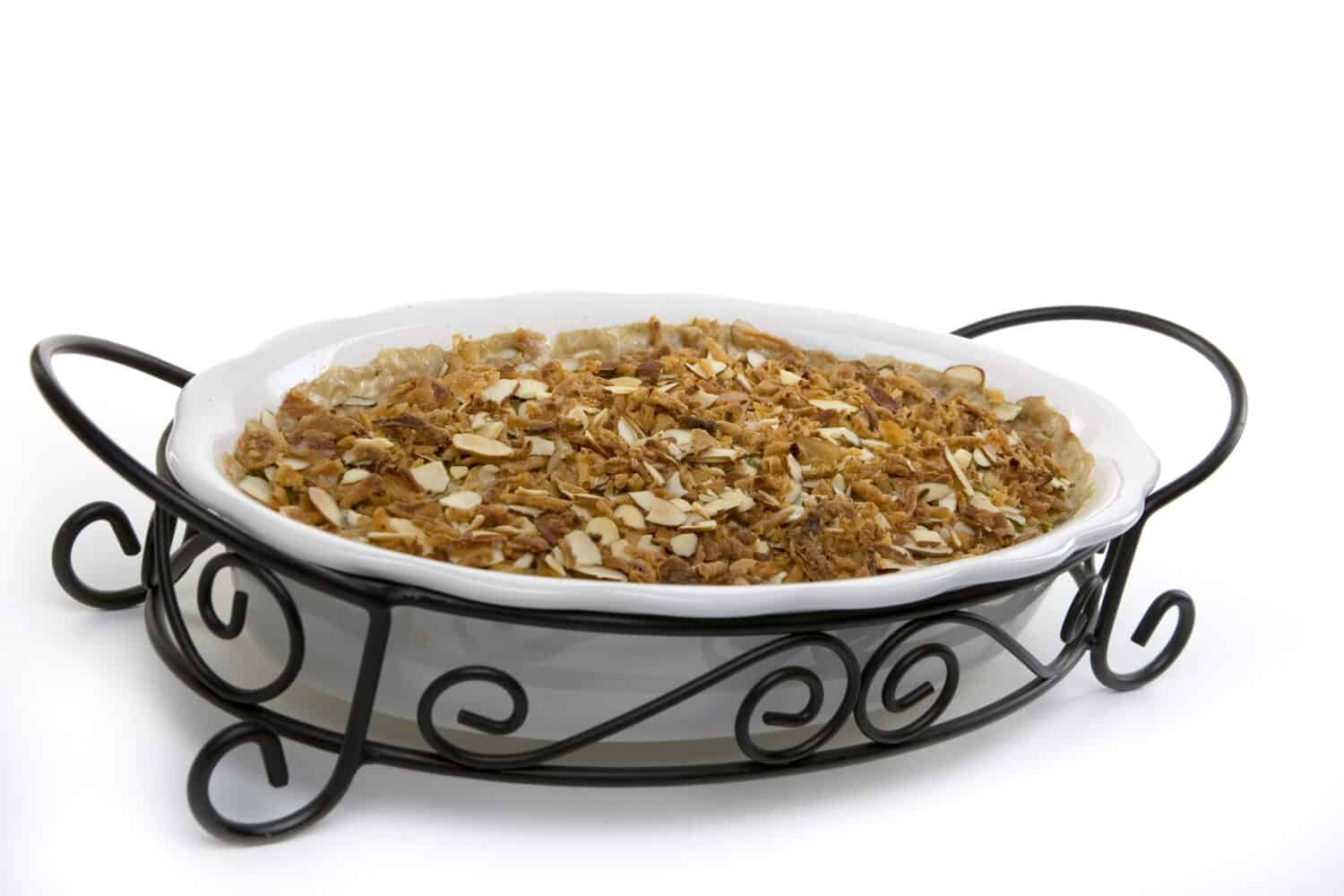 The combination of cool cucumbers, crushed red peppers, green beans, hot peppers, and red onions in this easy-to-make salad are the perfect complement to lamb chops. The teaspoon of honey gives it just a hint of sweetness.
Lamb goes well with grains and this dish is no exception. Made of pearl barley cooked in V-8 juice with sweet pepper, celery, onions, scallions, and toasted pine nuts, it's not only scrumptious served with lamb chops but good for you.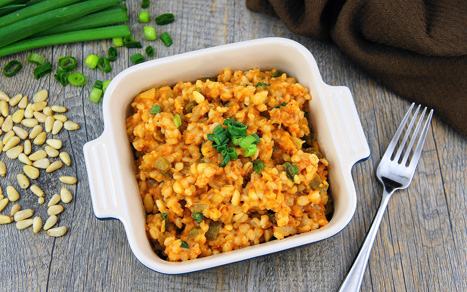 Couscous is another "grain" that's often paired with lamb. Originating in North Africa, it's actually granules of semolina flour. This allows couscous to absorb the flavors it's cooked in, much like rice. Besides the couscous, this side dish has shallots, sultanas, pine nuts and cumin cooked in broth. Lamb chops with a side of Moroccan couscous is an unbeatable combination.
This delectable side dish comes from Romania and is especially prized in the southern part of the country. Take care to clean the leeks thoroughly, since most of the plant grows underground and sand gets between its layers. The recipe also calls for black olives that still have pits, since they tend to be more flavorful. Pitting most black olives is easy. Lay one on a cutting board and smack it with the flat of a carving knife, and the pit nearly pops out by itself. With all that done, the rest of the recipe is easy and is brilliant when served with lamb chops.
The image featured at the top of this post is ©Timolina/Shutterstock.com.