Welcome To Moms Who Think!
Moms Who Think began in 2000 as a place for all moms to get ideas, support, and help through all the exciting and ordinary parts of everyday life. The site has evolved and expanded since its launch to include recipes for real families, from quick and easy meals to get a delicious dinner on the table in a flash, to Sunday dinners with recipes from the family recipe box that have been passed down through generations. (Aunty Brenda's Cheezy Potatoes are NOT to be missed!)
Why You Should Trust Moms Who Think
Moms Who Think has published thousands of articles across the past 20 years. Here are a few of the accomplishments we're most proud of:
The Moms Who Think Facebook Community has more than 200,000 members.
Our Pinterest community also has more than 100,000 followers.
We've been featured on major sites like Yahoo, The USA Today, Wired, PureWow, Romper, and many other major publications.
Every month Moms Who Think is read by more than a million readers, and we have major partnerships with publishers that include MSN and Newsbreak.
Our Editorial Standards
Every article written on Moms Who Think comes from our team of experts. Our team includes published authors, cooking enthusiasts, and travel writers.
In addition, our editorial team reviews every article published on our site to ensure it meets our standards for accuracy and helpful content. Let's meet a few members of the team!
Our Team
Sarah Nance – Managing Editor
Sarah Nance is the Managing Editor for Moms Who Think, specializing in content that revolves around food, parenting, education, and travel. A seasoned editor with more than a decade of experience in the publishing industry, Sarah specializes in diverse content, including entertainment, design, and education. She has previously served in editorial roles for Luxe Interiors + Design and LRP Media Group, in addition to other roles.
She holds a Bachelor of Arts degree from Florida Atlantic University and has numerous published articles in both print and digital.
In addition to her editorial skills, Sarah enjoys staying active through Peloton classes and long walks with her dog, as well as unwinding with a glass—or two—of wine. She's also a bit of a foodie and loves to experiment with new recipes, making her a well-rounded authority on subjects ranging from quick family meals to gourmet dishes.
Based in South Florida, Sarah enjoys her downtime with her husband and sassy pup, Lacey. Always up for an adventure, she loves to travel and explore new places, enriching her life and her editorial perspective.
Ashley Haugen – General Manager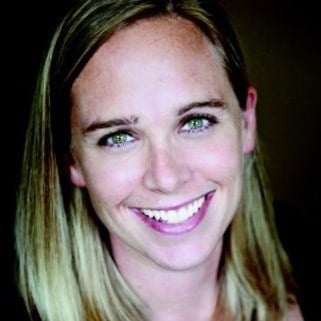 Ashley Haugen is the General Manager of Moms Who Think. With more than 20 years of industry experience in both local and national media, Ashley is most interested in lifestyle topics, including parenting, pop culture, and travel. She enjoys spending time with her husband and their four children, and in her spare time, she loves to hike and practice her photography skills.
Colman Andrews – Senior Editor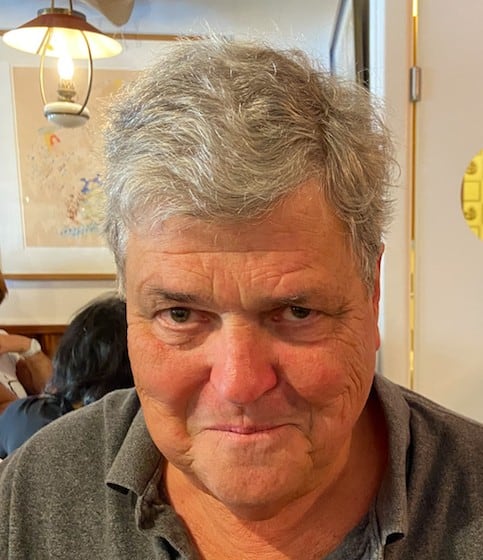 Colman Andrews is a Senior Editor for Moms Who Think specializing in food topics. In addition to editorial work with Moms Who Think, Colman also serves as a Senior Editor for 24/7 Wall St. He was previously the Editor in Chief of Saveur Magazine and Vice President and Editorial Director of TheDailyMeal.com.
Colman is widely regarded as a top expert on Spanish Cuisine. In 2012 he was awarded the Andrews the Creu de Sant Jordian – the highest civilian honor from the government of Catalonia – for his promotion of Catalan cuisine.
Andrews has published more than a dozen books including cookbooks and nine books on food and won the 2010 James Beard Award for Cookbook of the Year in 2010.
Meet Our Writers
In addition to our editorial team, Moms Who Think has more than a dozen writers with their own unique specialties. Here is just a small sample of the writers on our team:
Amy Williams
Amy is a writer at MomsWhoThink.com primarily covering education, parenting, and healthy cooking for the family. She has been writing about education and parenting for more than 4 years and graduated with a Bachelor's Degree in Creative Writing in 2018. As a resident of Florida, she enjoys spending time outdoors with her husband and two young children.
Jenna Jury
Jenna is a writer at MomsWhoThink.com, where her primary focus is on food and recipes, Montessori education, and product reviews. Jenna has been writing about and researching family health, positive parenting, and educational topics for over 7 years. She also holds a Master of Arts Degree from Indiana Wesleyan University, which she earned in 2023. A resident in Indiana, she enjoys spending time with her family, reading, and researching new topics that pique her interest.
Ownership
Moms Who Think (www.momswhothink.com) is owned and operated by Flywheel Publishing, LLC, a Colorado company with offices in Virginia, North Carolina, Maryland, and Tennessee. Flywheel Publishing is a private, self-funding company with no outside investors.
Affiliate Disclosure
Some of the articles on Moms Who Think (www.momswhothink.com) refer readers to products available for purchase on other websites, such as Amazon. In some cases, Moms Who Think earns a small commission for those purchases. While it does not raise the price for you, these commissions help support our site and allow us to continue researching and writing great content for you.