You may have noticed that organic foods are becoming more popular. Have you ever wondered what the differences are between organic vs. non-organic: how they're different, & nutrition comparisons? In organic farming, foods are produced using natural pesticides and fertilizing methods. On the other hand, non-organic foods are made using conventional modern methods that involve chemical fertilizers, synthetic pesticides, and GMOs. This article will compare the nutritional and agricultural differences between organic vs. non-organic foods.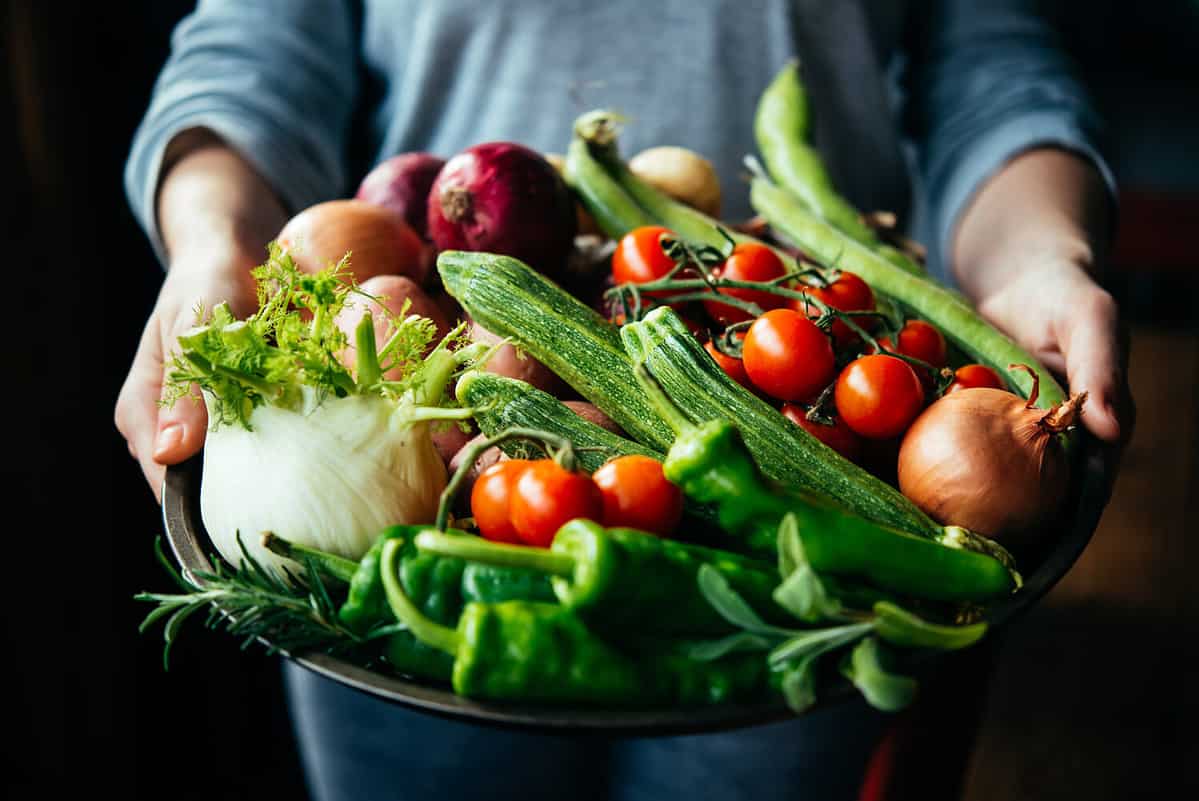 What is Organic Food?
Organic foods are drinks and foods created by using natural methods of organic farming. Organic farming is a system where natural fertilizers, compost, and pest control are incorporated. This type of farming became popular in the 20th century. It uses strategies that protect biodiversity and improve the environment. There are specific pesticides and fertilizers that cannot be used in organic farming. Radiation exposure, chemicals, or artificial supplements are not used when creating organic foods.
Organic farming requires proper soil management, including crop rotation, composting, and using green manure. These practices help replenish nutrients in the soil that have been depleted by previous crops. Thanks to microorganisms and earthworms, this process provides valuable nutrients to the soil throughout the growing season. Studies have shown that organic foods have higher levels of nutrients such as magnesium, iron, and vitamin C.
When it comes to organic livestock, they are raised without the routine use of antibiotics or hormones. On an organic farm, livestock and manure management can have a significant impact on the cycling of nutrients, which are transferred back to the soil through urine and dung. Having a variety of plant life and doing crop rotations ensure that the livestock has a diverse diet, providing them with overall health.
Furthermore, farmers must follow the correct rules and regulations to ensure their products meet the organic standards set by law.
In terms of taste, some people claim that organic foods taste better; this could result from storage, soil conditions, climate, and the use of natural fertilizing methods and pest control.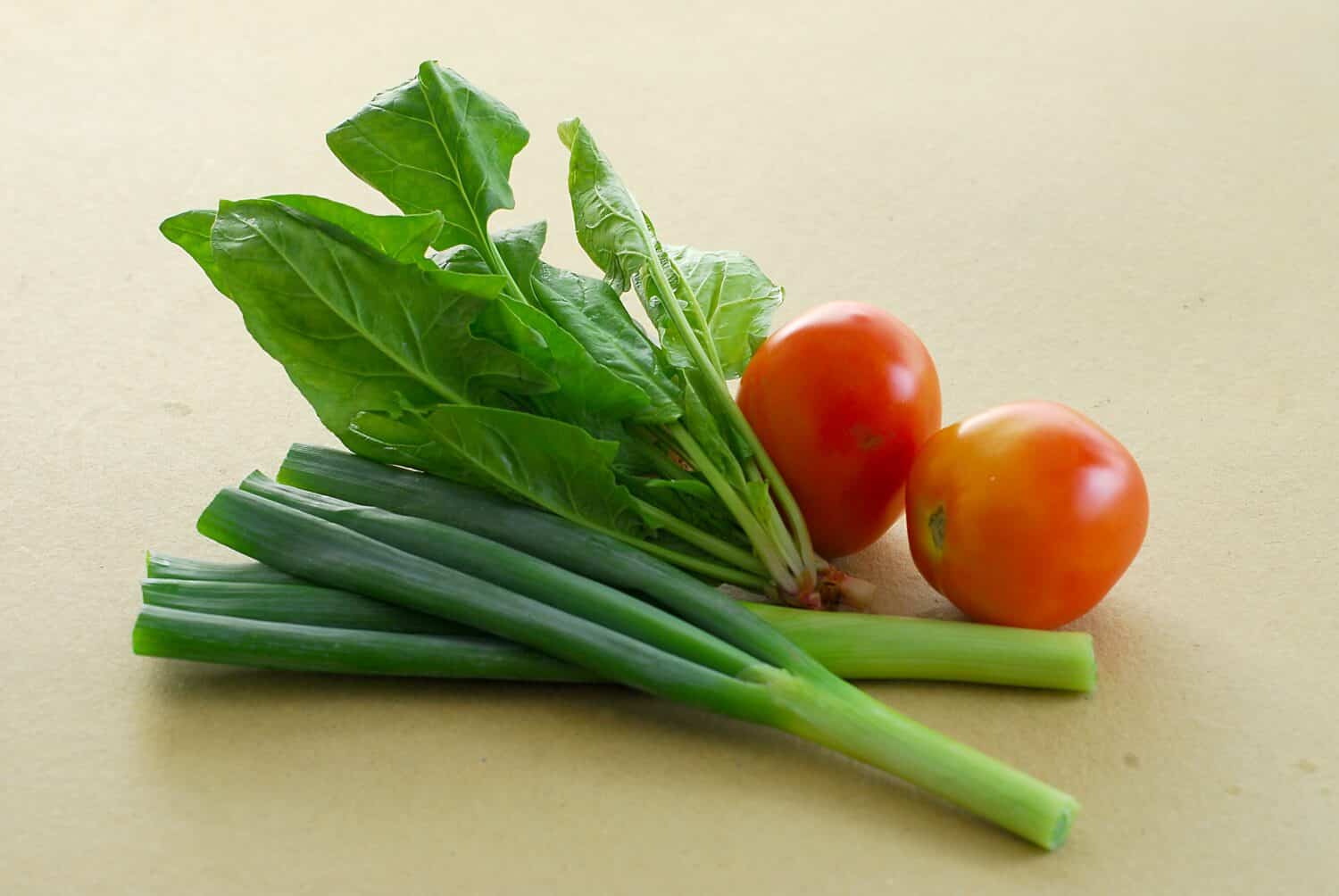 What is Non-Organic Food?
Non-organic foods are typically known as conventional foods, these foods are often produced using synthetic pesticides, antibiotics, fertilizers, and hormones, which can permit a higher yield.
Non-organic foods have higher pesticide amounts; however, they are generally within safe limits set by the law.
On the other hand, non-organic livestock are often given antibiotics to promote growth and prevent disease. Many consumers are concerned about the health risks involved when consuming poultry, dairy, and meat products, as well as fruits and vegetables. This is why some individuals prefer to buy organic alternatives.
Nutritional Value of Organic vs. Non-Organic
There is little data on whether organic foods have more health benefits than non-organic foods. However, potential benefits could include:
Omega-3 fatty acids: Organic dairy, meat, and eggs contain higher levels of omega-3 fatty acids. This is due to the feeding requirements of organic livestock. Omega-3 is a healthy fat that is more heart-friendly than other fats.
Pesticide residue: Organic-grown foods tend to have lower levels of pesticide residue. This could be due to airborne pesticides from non-organic farming.
Nutrients: Some studies have shown slight increases in the nutrients in organic foods. The foods may contain more flavonoids and antioxidants.
Bacteria: There may be more bacteria in non-organic meats that could not have been treated with antibiotics.
Toxic metal: Studies have found that organic foods have lower levels of cadmium, which is a poisonous substance found naturally in soil that plants absorb.
What Are the Cost Differences Between Organic vs. Non-Organic?
In general, it costs more to maintain an organic farm. This is because the materials used are more costly than those used in non-organic farming, such as organic feed and natural fertilizer. Another factor is that organic farms need to become certified by the USDA and pay for certification and annual inspection fees. In addition, organic farming requires more labor due to harvesting and planting methods that also produce smaller harvests.
Conclusion
Organic farmers have to use natural fertilizers and pesticides, while non-organic farmers can use synthetic pesticides and fertilizers.
Organic food never has antibiotics or hormones in it, while non-organic food does use antibiotics and hormones.
Some studies have shown that organic food may be more nutritious than non-organic food.
Finally, organic foods are generally classified as healthier and more environmentally friendly than non-organic foods, but there is no evidence to ensure this. Organic vs. non-organic foods differ in terms of chemicals and pesticides used. Yet it all comes down to your personal preferences and beliefs. Whether you choose organic or non-organic, it is important to have a well-balanced diet that includes grains, protein, dairy, vegetables, and fruit. By following the my plate chart, which was created by the U.S. Department of Agriculture (USDA), you will be able to maintain good, healthy eating habits for you and your family. We hope this article has given you a better understanding of organic vs. non-organic: how they're different & nutrition comparisons of each.
Now that you know the differences between organic and non-organic, you can choose which one to use for this delicious garden salad recipe.
Print
Garden Salad
---
For the Salad:
4

cups

mixed salad greens (lettuce, spinach, arugula, etc.)

1

cup

cherry tomatoes, halved or quartered

1/2

cucumber, thinly sliced

1/2

red onion, thinly sliced

1

bell pepper (any color), thinly sliced

1

carrot, peeled and thinly sliced (or use a vegetable peeler to create carrot ribbons)
Optional additions: sliced radishes, sliced mushrooms, avocado slices, olives, or any other vegetables you enjoy
For the Vinaigrette:
3 tablespoons

extra-virgin olive oil

1 tablespoon

balsamic vinegar or red wine vinegar

1 teaspoon

Dijon mustard (optional)

1

clove garlic, minced (optional)
Salt and black pepper to taste
---
Instructions
Prepare the Salad: Wash and dry the salad greens and place them in a large salad bowl. Add the cherry tomatoes, cucumber, red onion, bell pepper, carrot, and any other vegetables you're using.
Make the Vinaigrette: In a small bowl, whisk together the extra-virgin olive oil, balsamic vinegar, Dijon mustard (if using), minced garlic (if using), salt, and black pepper. Adjust the amount of vinegar and seasonings to your taste.
Toss the Salad: Drizzle the vinaigrette over the salad greens and vegetables. Gently toss the salad with clean hands or salad tongs to ensure the dressing coats all the ingredients evenly.
Serve: Serve your garden salad immediately as a side dish or as a main course by adding grilled chicken, shrimp, tofu, or your preferred protein.
Optional Toppings: You can add additional toppings to your salad, such as croutons, toasted nuts (e.g., almonds, walnuts), crumbled feta or goat cheese, or dried cranberries for extra flavor and texture.
Related Articles