There are so many vinegars to use for cleaning and cooking. The good thing with vinegar is that it's sometimes multipurpose. You can use it for cleaning and cooking purposes, especially when it comes to white vinegar. But how do rice vinegar vs. white vinegar compare to each other?
Vinegar has historically been a part of cultures for thousands of years. In today's age, we see vinegar used for cooking various meals and being made as a dressing. We also see other vinegar designed to remove stains and clean kitchen sinks. When comparing rice vinegar and white vinegar, you'll notice how different they are regarding acidity, color, uses, and other practical applications.
This guide looks at the differences between these vinegars. We look at what makes rice vinegar stand out and how it's used for cooking. We also look at how white vinegar is unique with its ingredients and different purposes.
What's Rice Vinegar?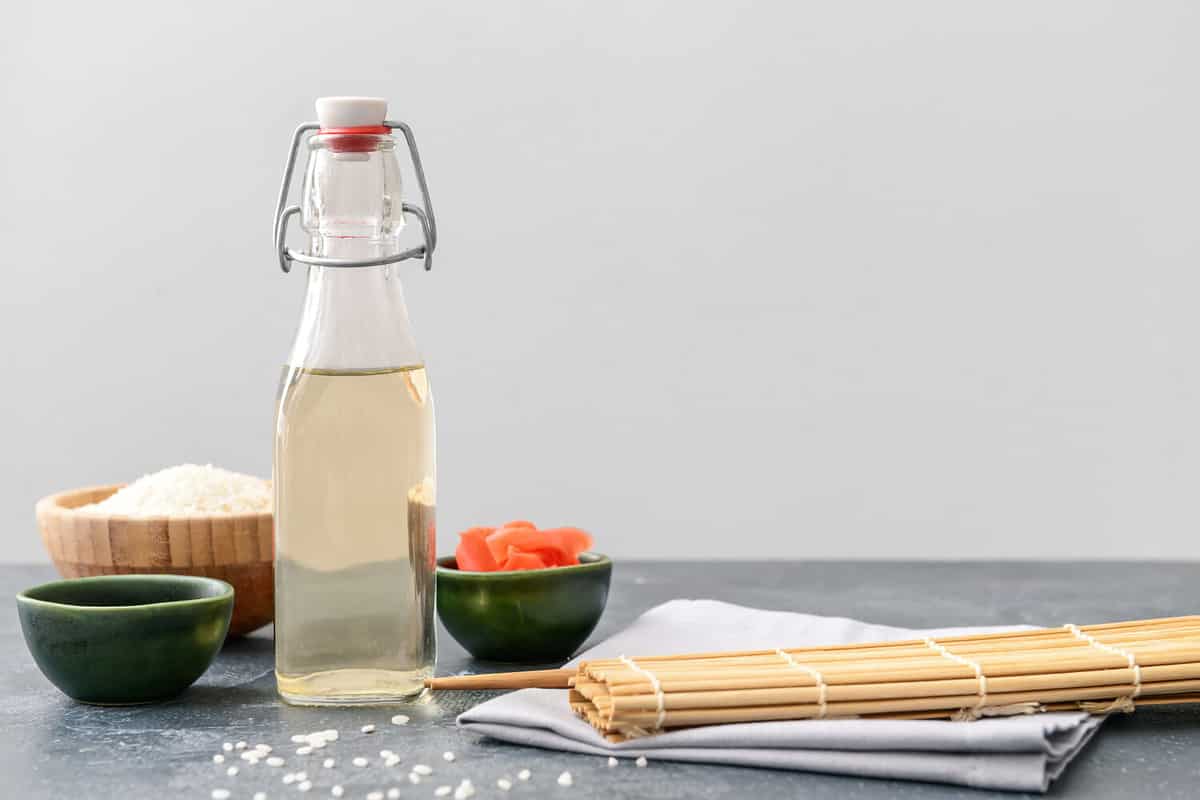 Rice vinegar comes from where the name suggests – rice. It's a fermented glutinous rice. The process involves converting the sugars from rice into rice wine. Then, a second fermentation process converts the rice wine into the acid we know as sugar. Rice vinegar is originally from China and developed in the 4th and 5th centuries. It's also a staple in Japan for making various foods.
One of the unique things about rice wine vinegar and how it distinguishes itself from other vinegar is that it's less acidic. It shouldn't be confused with rice wine vinegar.
Health Benefits and Recipes
One of the best things about rice vinegar is its health benefits. It helps lower your blood pressure and improves your heart health. Another benefit of rice vinegar is its skin health. It's great for infections and promotes healing on your skin.
Another unique thing that distinguishes rice vinegar from white vinegar is the color. You'll find that rice vinegar is usually a reddish to brownish color.
Rice vinegar is the most popular among Asian cultures and restaurants. It makes fried rice, potstickers, and other tasty dishes.
Here are the most popular recipes that involve rice vinegar.
Brined Pork Tenderloin
Salmon Nigiri
Citrus Scallops and Cauliflower Rice
Tofu Fried Rice
Watermelon Poke Bowls
Stir fry
Marinades
These are just some of the recipes to consider with rice vinegar. You can always use these dishes as a starting point and add your ingredients.
What's White Vinegar?
White vinegar is more multipurpose than rice vinegar. It can be used for more than cooking. It can also be used for cleaning because of the acidity it has in it. While it's not as effective as cleaning vinegar, the good thing about white vinegar is that it's a great ingredient for cleaning and cooking.
The acidity levels of white vinegar never exceed 5%. Additionally, the designed purpose of white vinegar is for cooking or making salad dressings. White vinegar is made by distilling vinegar and fermenting grained alcohol, which then transforms into acidic acid. This vinegar is also the most popular in grocery stores. You'll find that white vinegar is always clear when it comes to color.
Health Benefits and Recipes
Like rice vinegar, white vinegar also has tremendous health benefits. These include lowering your cholesterol and hypertension and lowering your risk of diabetes. You'll also find that it's great for anti-burn effects, rashes, and itchiness.
However, one of the best uses of white vinegar is that it's good for cooking different foods. Here are the best foods to cook with white vinegar.
Salad dressing for any salad.
Perfect for making homemade pickles.
The perfect substitute for the cream of tarter.
Fried wontons with white vinegar.
Like rice vinegar, these recipes are a starting point that can spark ideas when cooking with white vinegar. You can try other recipes or try these and see if you like the taste of white vinegar.
What Else Should You Know About Them?
Rice vinegar and white vinegar are some of the best vinegar for cooking. They offer a unique flavor for salads and other recipes. The best part is that they can be substituted for one another. If you substitute rice vinegar for white vinegar, add some lemon juice to give it the tartiness.
Overall, rice vinegar is more tangy and less acidic, and white vinegar has more of a neutral flavor. However, they are both great for cooking. Learning how they benefit you and the flavors they offer gives you insight into how to use them ideally.
The image featured at the top of this post is ©Pixel-Shot/Shutterstock.com.