Tuna accounts for nearly 70% of all fish catches. And it's one of the most popular fishes to eat in the world. But what are the differences between the different kinds of tuna, specifically solid vs. chunk tuna?
In this guide, we'll look at the differences between solid and chunk tuna regarding nutrition, dinner recipes, and more. Solid tuna, by definition, means it has larger pieces (chunks) with fewer flakes. However, chunky tuna means the pieces are smaller and easier to eat.
As we explore more of the differences, you'll see what the two kinds of foods have in common and how they can help you figure out what type of tuna recipe to eat. You'll better understand the health differences and which is better for your overall heart health.
How Are Solid and Chunky Tuna Different?
The size of tuna, whether solid or chunky, depends on the fish's size. For instance, some tuna weigh as much as 400 pounds.
When it comes to chunky tuna, it usually contains different flake sizes. Another noticeable part of chunky tuna is that it's made with albacore or skipjack tuna meat, smaller tuna weighing between 70 and 130 pounds from bigger fish.
On the other hand, solid white tuna is often cut from the loin of the fish. These kinds of tuna are usually cooked in chunks or pieces, especially during cooking. In stores, chunky tuna is often a lower price than solid tuna. Solid tuna is slightly different in appearance and taste compared to chunk tuna. For example, chunk tuna is smaller and is taken from several types of tuna. It's commonly found in different salads as well as dressing.
The Origin of Tuna
Tuna is most commonly found in Japan and the Pacific Islands. Some historians believe that tuna fishing has existed for more than 2,000 years. A Greek philosopher, Aristotle, even mentions the benefits of tuna in treating the body. Throughout the years, solid or chunk tuna have been some of the most amazing creatures in the ocean.
For example, tuna can swim up to 43 miles per hour because they are sleek and powerful. They can also regulate their body temperature, which helps them swim in warmer body temperatures.
Different Ways to Eat Chunky and Solida Tuna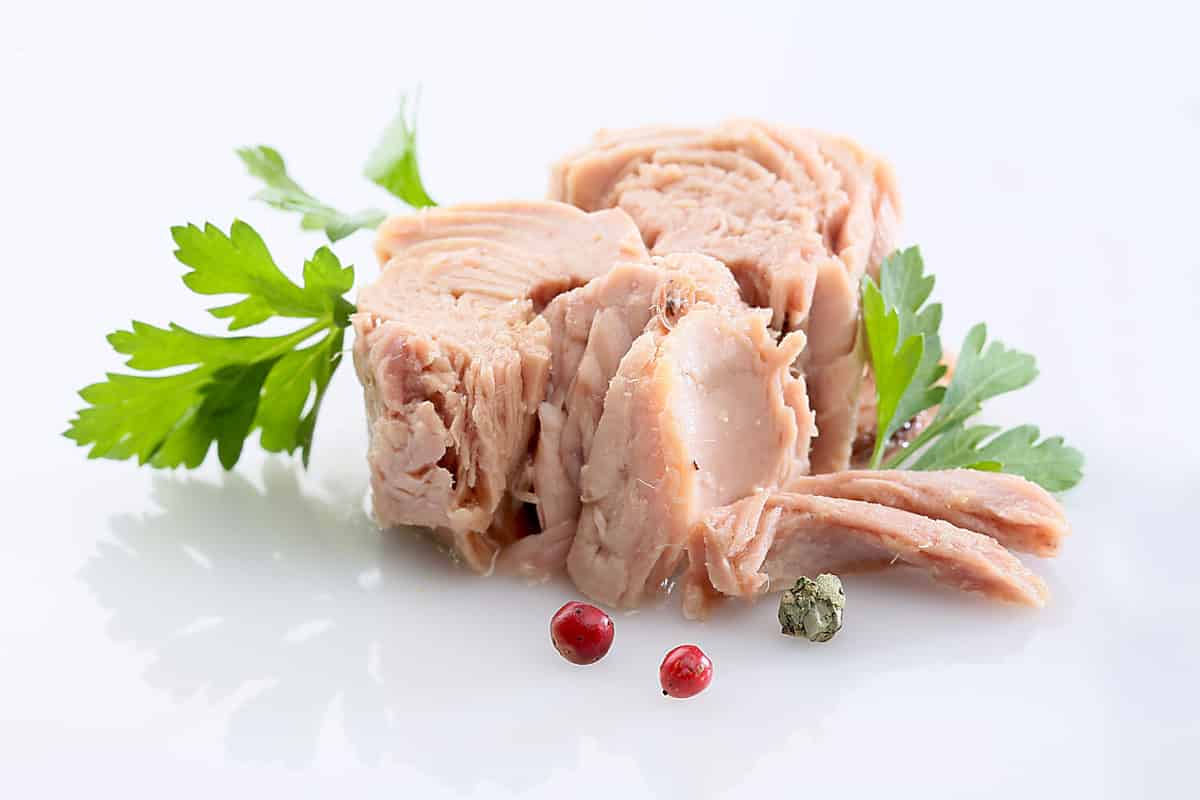 One of the benefits of chunk tuna for eating is that it's more convenient. Since it comes to smaller chunk pieces, you can use them for these recipes:
Solid tuna is often better suited for pasta because it comes in larger pieces. You can also add solid tuna to
Salads
Baked potatoes
Tacos
Another key difference is the source of the tuna. As mentioned before, chunky light tuna is usually skipjack. This is a type of fish. It's also the most abundant of the commercial tuna species. Other sources may also involve yellow fin or big-eye tuna, other tuna species. Regarding looks and flavors, yellowfin or big-eye tuna are darker in color and more robust in flavor.
One of the similarities between chunky and solid tuna is their taste. They have a similar flavor without many differences. However, they are different when they come packaged in sizes. For example, Solid White Albacore is a type of solid tuna packed with large pieces, while Chunk White Albacore Tuna is usually divided into smaller chunks. It's also still mild in flavor, firm in texture, and white in appearance.
Nutritional Value of Chunky vs. Solid Tuna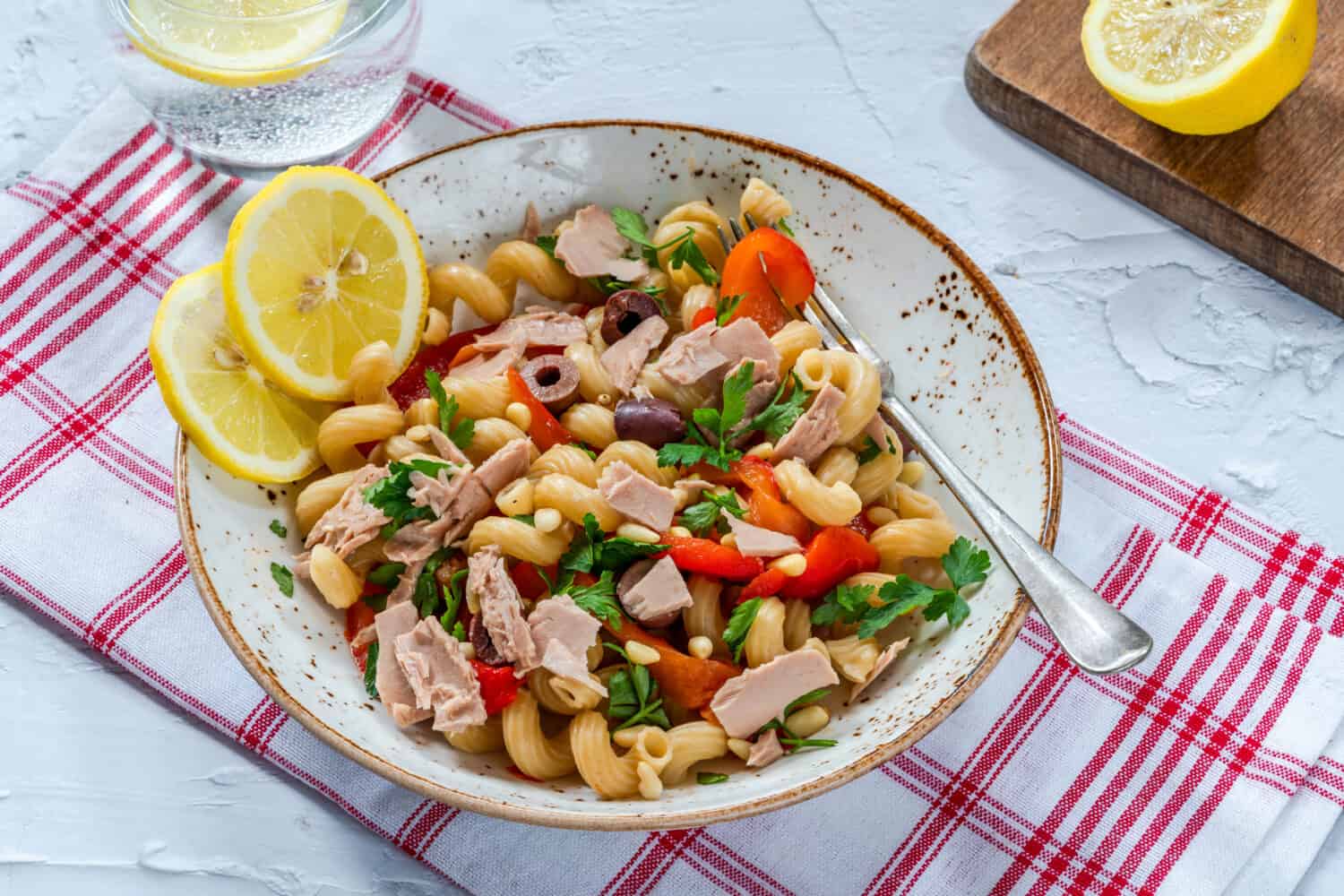 In general, tuna offers many health benefits, whether chunky or solid. One of the many health benefits of eating tuna is that it is rich in protein. It also contains B-complex vitamins, Vitamins A and D, iron, and phosphorus. It also has selenium, which helps lower the risk of cancer.
One of the best health benefits of tuna is that it contains omega-3 fatty acids. This not only helps lower the risk of depression and anxiety, but it also helps lower blood pressure, reduce inflammation, and decrease the risk of heart disease.
It improves heart health
It lowers your blood pressure
It boosts your immune system
It improves your eye health
Your energy levels are optimized
It helps you build muscle
It helps you lose weigh
It lowers inflammation in the body
What's Your Preference?
There's no wrong choice if you're trying to decide between solid or chunk tuna. It all comes down to your food preferences. Tuna has a lower fat content and tremendous health benefits supporting your heart and mind.
There's ultimately no wrong choice between solid and chunk tuna. They are both delicious choices with slight differences. The decision will depend on what you're making and what you prefer regarding taste.
Try this delicious tuna casserole:
Print
Tuna Casserole
---
Author:

Total Time:

1 hour
2 cups

macaroni

1

can cream of celery soup

1

can tuna

1

small package cream cheese

1/2 teaspoon

garlic

1/2 teaspoon

dry mustard

1/4 cup

milk

1

small onion, chopped

1/4 cup

seasoned bread crumbs

2 Tablespoons

butter
---
Instructions
Cook macaroni per package directions.
In casserole dish mix cream of celery, softened cream cheese, milk until smooth.
Add tuna, garlic, dry mustard and onion. Stir in cooked macaroni.
Melt butter and mix bread crumbs into the butter. Spread mixture over top of casserole.
Bake in 375 degree oven for 45 minutes.
Prep Time:

15 minutes

Cook Time:

45 minutes