One of the most interesting things about swai fish is that it's known as an iridescent shark. While it's not technically a shark, it is a species of shark catfish.
When compared to tilapia, sawi fish stands alone with its unique benefits. They are both considered great kinds of fish to eat, offering numerous health benefits and various ways to eat them. However, swai vs. tilapia have differences that will help you decide which is better to consume for dinner.
Swai fish are native to the Mekong River, which is located in Asia. Specifically, Swai fish is most produced in fish farms in Vietnam, while Tilapia is found worldwide in lakes, rivers, and ponds. Both fish offer numerous health benefits with omega-3 fatty acids and protein.
This guide will teach you more about what separates swai and tilapia. You'll see the diverse types of meals you can make, what health benefits they offer, and their origin.
The Unique Differences Between Swai and Tilapia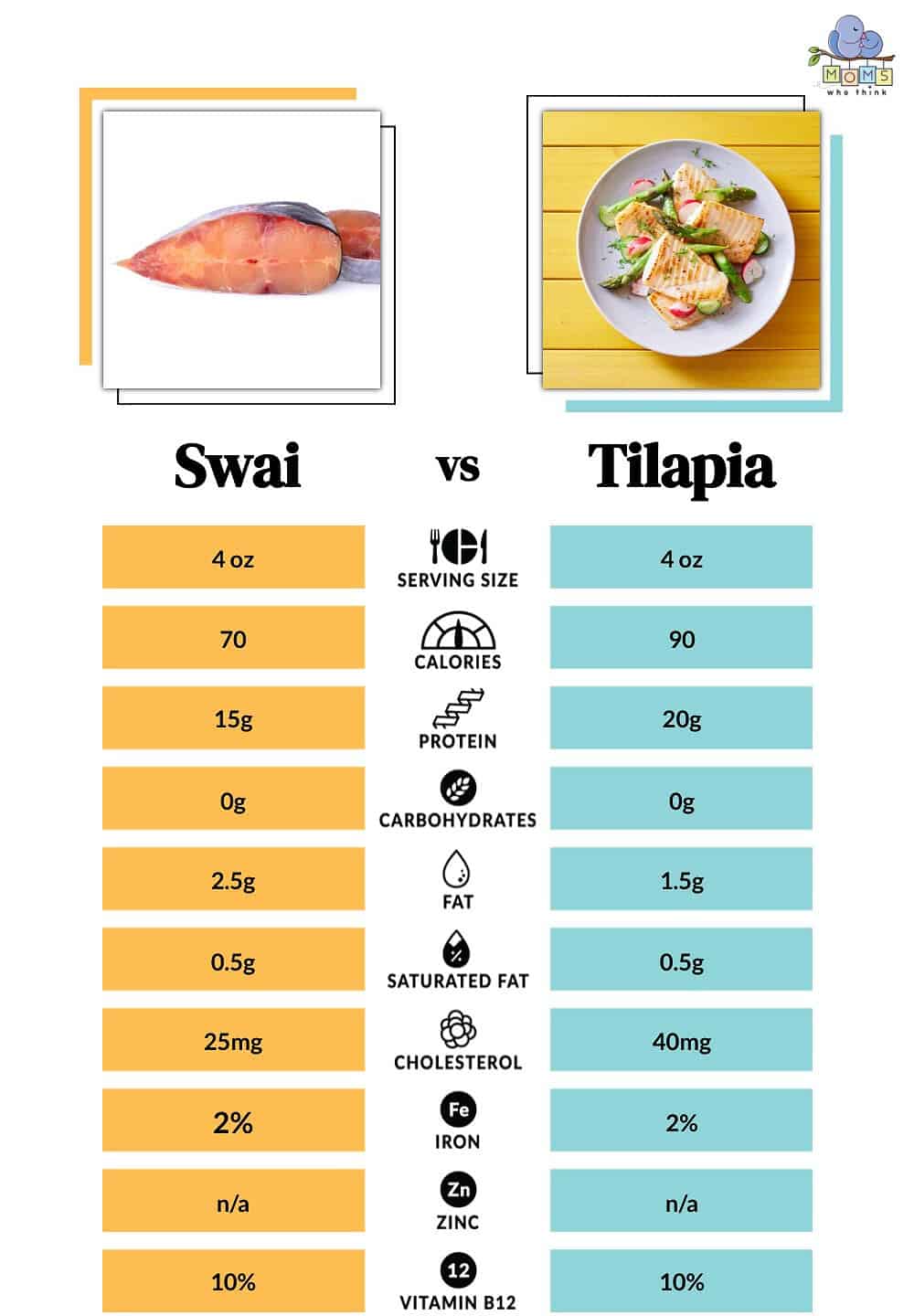 Swai is unique in that it comes from a central location – the Mekong River in Asia. The swai fish also has special names, such as "Asian catfish." Another interesting fact about the swai fish is that it's a relative of the American catfish. And as already mentioned, swai fish also has a shark name, but it's not considered a shark.
Regarding diet, swai fish are known for eating anything and everything. They will eat plants and smaller fish. They are also freshwater fish and are often found in Vietmaniese rivers. And they can live up to 10 years. Much different than Swai, Tilapia reside on the other side of the world. While they originated in Africa, they are now found worldwide, where they live up to 10 years. They are also freshwater fish found in lakes and rivers.
Regarding culinary, swai and tilapia offer different health benefits
and tastes depending on your preferences. By looking at both, you'll see which is your better choice.
The Nutritional Value of Swai vs. Tilapia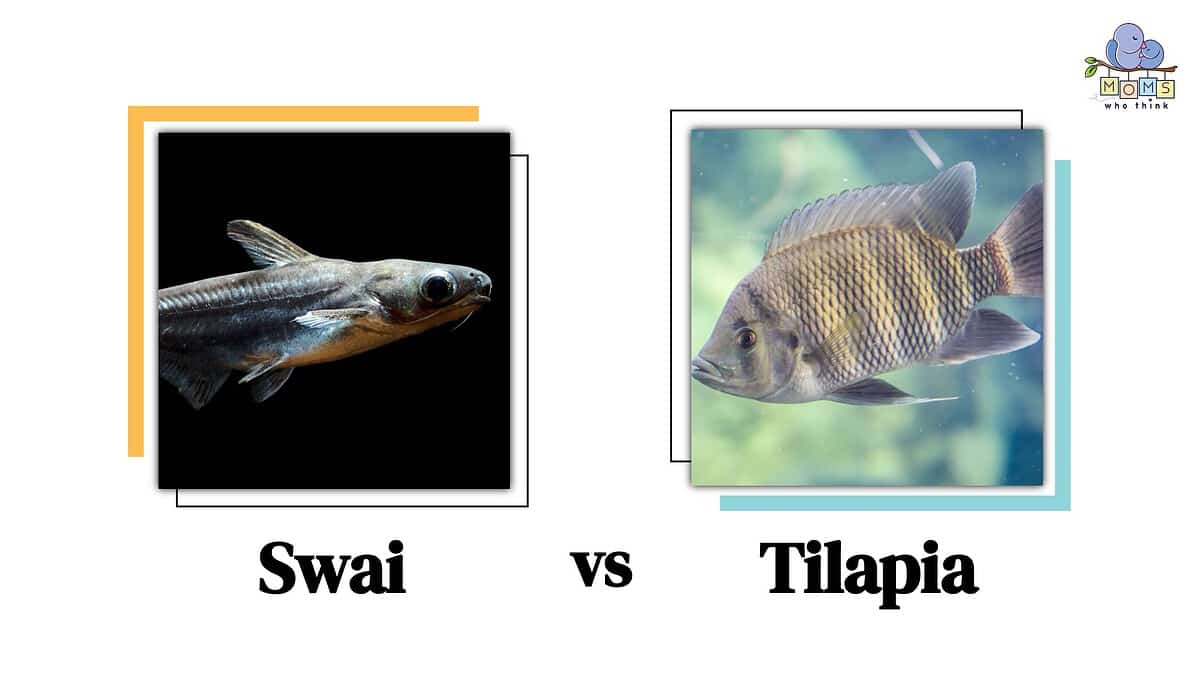 A lot of fish offer tremendous health benefits like omega-3 fatty acids, protein, and more. Swai and tilapia are no different.
While swai isn't the most nutritional species of fish, it does offer a moderate of nutrition. For instance, it offers minimal protein and omega-3 fat. One of the main benefits of eating swai is selenium, which helps minimize the cause of cancer. It also offers niacin and vitamin B12.
Tilapia also improves your overall health. Packed with protein and omega-3 fatty acids, tilapia also has some of the best nutrients compared to swai fish. Depending on how you cook it, tilapia can help with lowering your anxiety. It can also improve your mood. Other nutrients that tilapia has are magnesium and potassium, which helps your muscles contract.
Different Ways to Eat Swai vs. Tilapia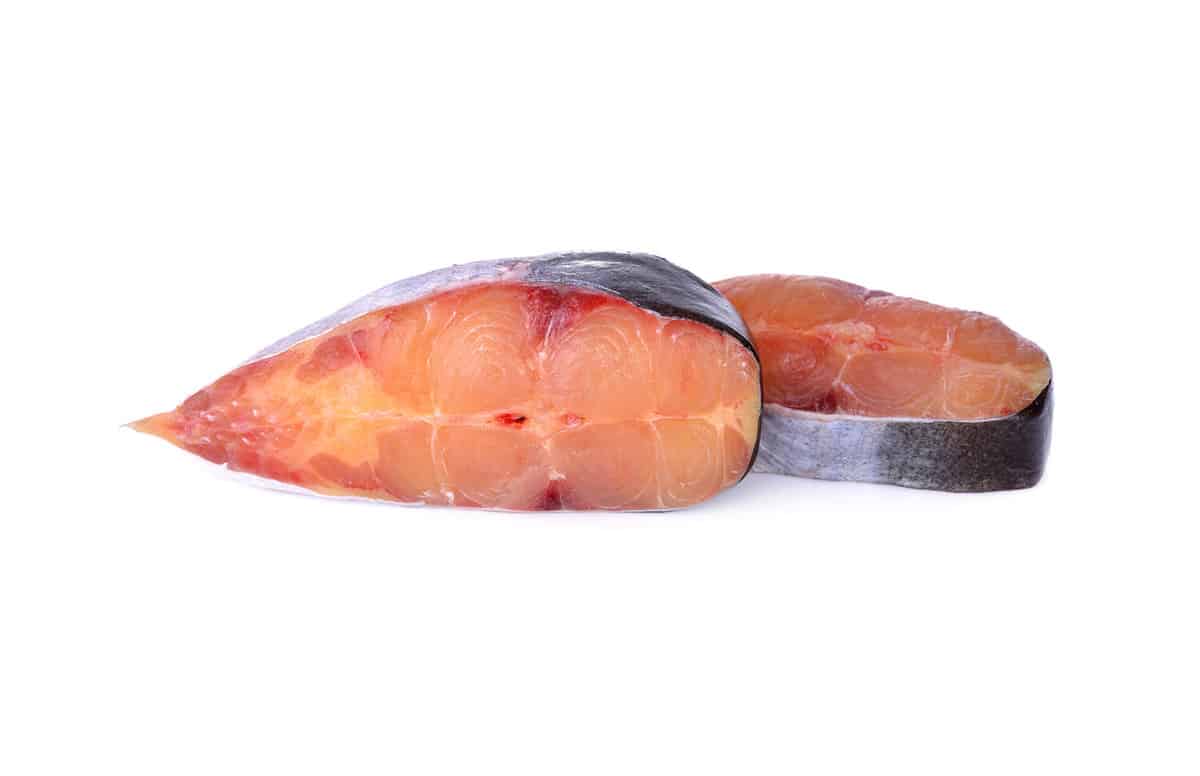 With so much nutritional value, you're bound to find some of the best-tasting recipes with swai and tilapia that also offer exceptional health benefits. For example, you'll find grilled, seasoned, and baked swai recipes. You'll also find tilapia recipes that offer different textures and complement other foods.
Swai fish has a sweet and mild taste. It's also flakey. And it goes well with a variety of sauces. Here are some of the best recipes to consider when with swai:
Grilled swai fish
Oven-baked swai fish
Baked parmesan swai fish
Tilapia also has a flaky texture. Tilapia is not naturally sweet, although adding a sweeter sauce can give the fish some added flavor. Like swai fish, a variety of meals can be cooked. Here are some of the best meals to make with tilapia:
Print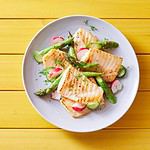 Baked Fish
---
Author:

Total Time:

45 minutes
2

pounds tilapia, your choice

10 3/4 ounce

can cream of mushroom soup

1 1/4 cups

sour cream, or plain yogurt

1/2 cup

buttered crumbs, or cracker crumbs

1 tablespoon

poppy seeds
---
Instructions
Put fish in greased 2-quart casserole dish.
In a small bowl, mix soup and sour cream. Pour over fish.
Add poppy seeds to crumbs. Sprinkle on top.
Cover. Bake at 425°F for 30 minutes, or just until fish flakes easily.
Prep Time:

15 minutes

Cook Time:

30 minutes
Tilapia fish tacos
Tilapia soup
Easy blackened tilapia
There's no wrong choice between tilapia and swai fish. They each offer unique tastes, health benefits, and different ways of cooking.
Choose Your Preference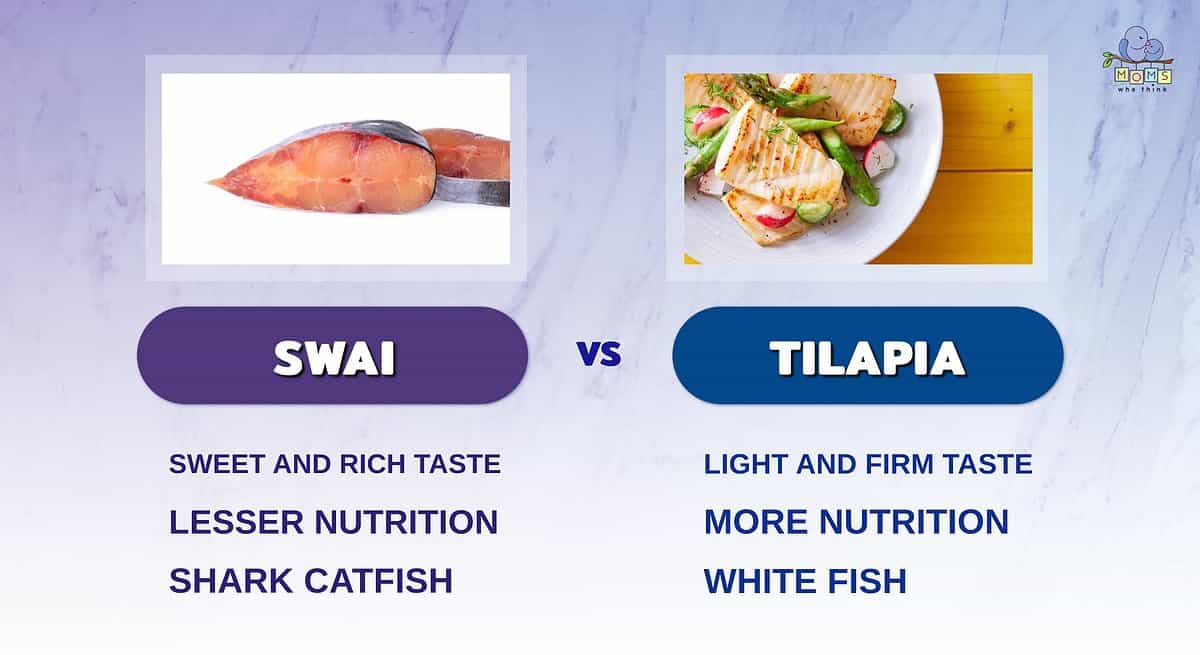 While Swai is thought to be shark meat it is not but instead a type of catfish.
Tilapia has a very light flavor making it perfect for any type of dish.
Tilapia has more nutrients than Swai.
Swai vs. tilapia is a difficult choice, especially if you love the taste of both. This guide gives you all the information you need to know to make an informed decision. The choice comes down to what you enjoy more. It depends on how you like to cook, if you're looking for fish with more health benefits, or if you want sweeter vs. nonsweet fish. Whatever choice you make, either fish is sure to taste good.