Fish is one of the healthiest things you can eat. With most kinds of fish, you get omega-3 fatty acids, vitamins B2 and D. You'll also find endless recipes you can use with fish, especially with the kind of fish you choose to cook with.
But what's the best fish to cook with? In this guide, you'll learn the difference what's between red snapper vs. tilapia. You'll discover how they differ and what nutritional benefits they share. You'll also learn the origin of red snapper and tilapia, along with what the best recipes are to cook with them.
The Core Differences Between Red Snapper and Tilapia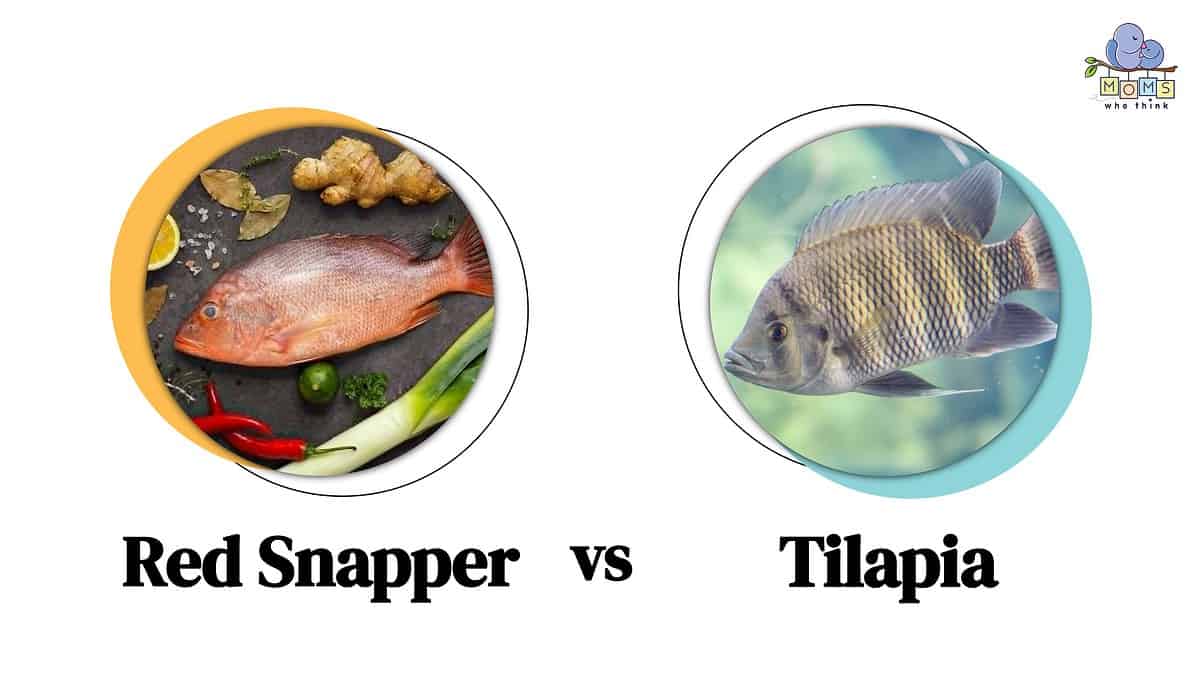 The Gulf of Mexico is home to the red snapper. Typically found at 30 to 600 ft deep, the red snapper is found in abundance and ages as old as 57 years old. They are also found in North America and Central America. While they are abundant, they are harder to find around the coast of the Carolinas. Red snapper is unique from tilapias in that it's a saltwater fish.
Tilapia originated in Africa but is now found in other parts of the world. They are especially abundant in the United States, where it is served in restaurants and found in grocery stores. Tilapia typically will eat water plants, plankton, and aquatic invertebrates. The lifespan of Tilapia is around 10 years. Another distinguishing part of tilapia from red snapper is that tilapia comes from fresh water.
The appearance of Tilapia is unique from other fish. While they may look similar to halibut or catfish, they taste quite different. Tilapia is known to have one of the mildest tastes among fish.
While tilapia has a mild taste to it, so does red snapper. They also share a mild sweet taste when cooked. However, red snapper often has a more distinct taste. They also share similar textures.
The Nutritional Value of Red Snapper vs. Tilapia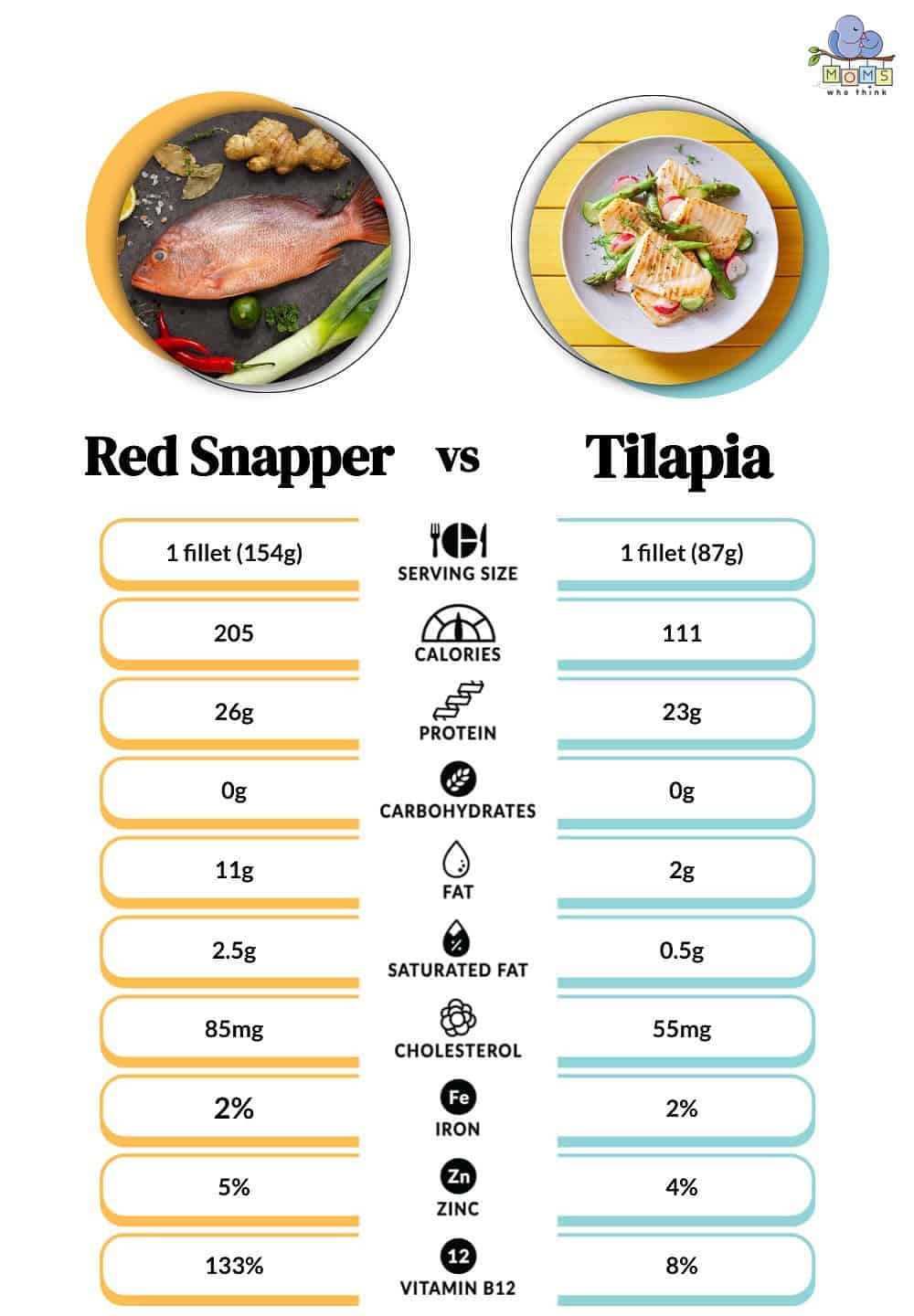 Red snapper or tilapia is a healthy meal choice depending on how you cook it. They are often healthier than beef or pork, with lower saturated fat and calories. They also have essential omega-3 fatty acids, selenium, and potassium. These nutrients help lower blood pressure, minimize cancer risk, and strengthen bone minerals.
Tilapia also shares these nutritional benefits. It also offers low saturated fat, low carbohydrates, sodium, and a healthy food choice. These health benefits help with lowering the risk of depression and anxiety while also improving your mood and your overall energy.
The Nutritional Specifics
Looking at the nutritional specifics between these fish, you will discover that red snapper offers more potassium while tilapia has more selenium. Phosphorus is better for your kidney function and strong bones. Selenium is beneficial in that it helps against cell damage and infections. However, they both offer a tremendous amount of omega-3 fats, which are essential to protecting your heart along with dementia.
Different Ways to Eat Red Snapper vs. Tilapia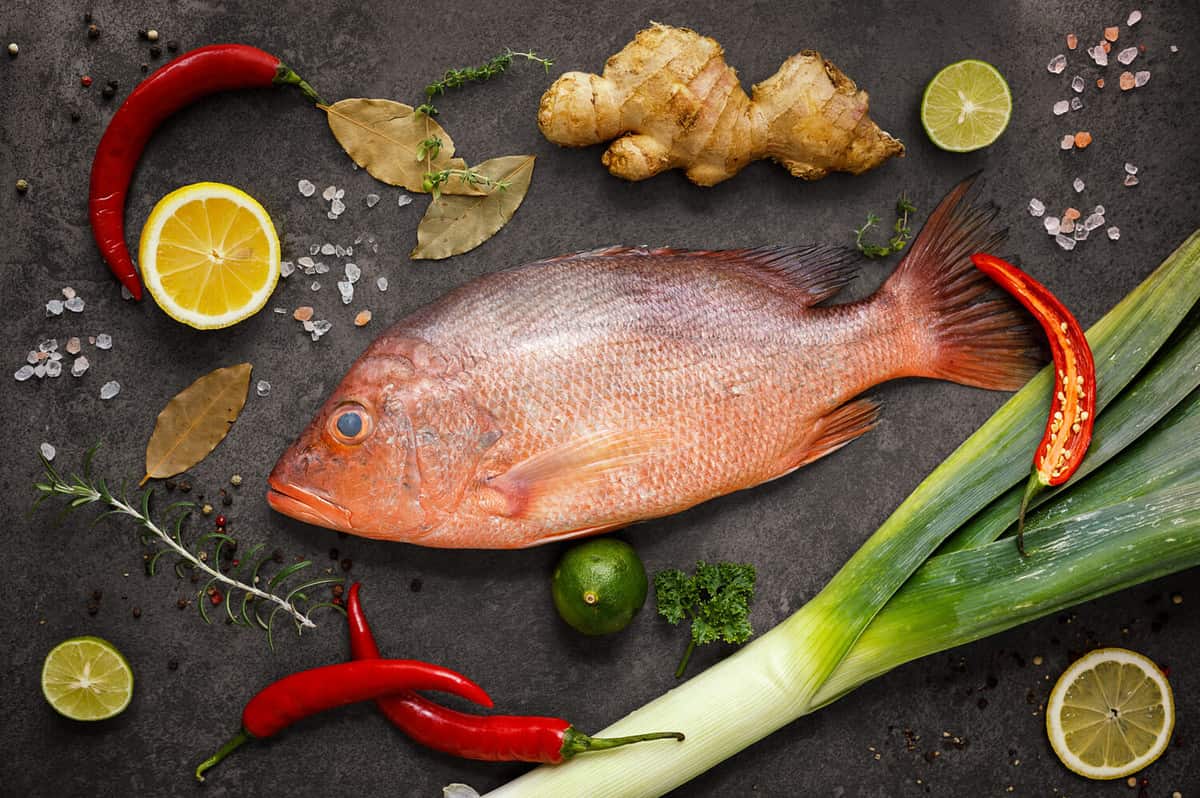 If you're shopping for red snapper and tilapia, you might be curious if red snapper is better than tilapia or if it offers more nutritional value. Both are popular options in the seafood world, but they have distinct differences in taste, texture, and nutritional value.
Let's start with the red snapper. Compared to tilapia, red snapper has a firmer texter. It also has a different color, forming a pinkish-red color. The taste is mild. And it's not as flaky compared to tilapia. These are the most common family meals you can cook with red snapper:
Grilled red snapper
Lemon red snapper with herb
Pan-seared red snapper
Tilapia has one of the more milder tastes among fish, especially when compared to red snapper. Its texture is flaky and often softer than red snapper. These are the most common meals you can cook with tilapia.
Baked tilapia with lemon
Tilapia fish tacos
Tilapia soup
Easy blackened tilapia
There are plenty of meal options with either tilapia or red snapper. It's a matter of personal preference and what you're looking for in a meal. The one thing that they tilapia and red snapper have in common compared to other fish is that they both have a mild sweet taste. They are both uniquely flavorful, especially when you complement them with other foods.
If you want a great way to eat either of these fish, try this great baked fish recipe:
Print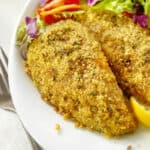 Baked Fish
---
Author:

Total Time:

45 minutes
2

pounds red snapper or tilapia, your choice

10¾ ounce

 can cream of mushroom soup

1¼ cups

 sour cream, or plain yogurt

½ cup

 buttered crumbs, or cracker crumbs

1 tablespoon

 poppy seeds
---
Instructions
Put fish in greased 2-quart casserole dish.
In a small bowl, mix soup and sour cream. Pour over fish.
Add poppy seeds to crumbs. Sprinkle on top.
Cover. Bake at 425°F for 30 minutes, or just until fish flakes easily.
Prep Time:

15 minutes

Cook Time:

30 minutes
What's the Better Choice for Dinner?
Red snapper is a saltwater fish, while tilapia comes from freshwater. That means that they can be found in different geographical locations.
Tilapia and red snapper both have a very mild taste, but red snapper's is just a bit bolder. Many people favor tilapia against other fish for its neutral taste, while others find it too bland for their liking.
Red snapper has more calories and fat per fillet than tilapia.
Red snapper and tilapia are great choices for dinner. They offer a lot of nutritional value and plenty of meal options. While they do have subtle taste differences, they are still the best nutritional choices among meals. They not only offer a unique flavor depending on how you cook it, but they also offer nutritional value that keeps you young and energized.