Do you prefer eating more oily and flaky fish, or do you like fish with a thicker and firmer texture? That's the difference between halibut and cod fish. They not only have unique taste differences, but they also have different nutritional values.
Halibut comes from the North Pacific Ocean, while cod comes from Greenland to Cape Hatteras, North Carolina. In U.S. waters, cod is most common on Georges Bank and in the western Gulf of Maine. When it comes to the Atlantic cod fish, they are considered rare and nearly extinct. One of the most unique things about cod fish is that other fish do not hunt them.
In this guide, you'll learn more about the unique differences between cod fish and halibut. You'll discover the nutritional differences, the differences in their origin, and some meal ideas.
Halibut and Cod Differences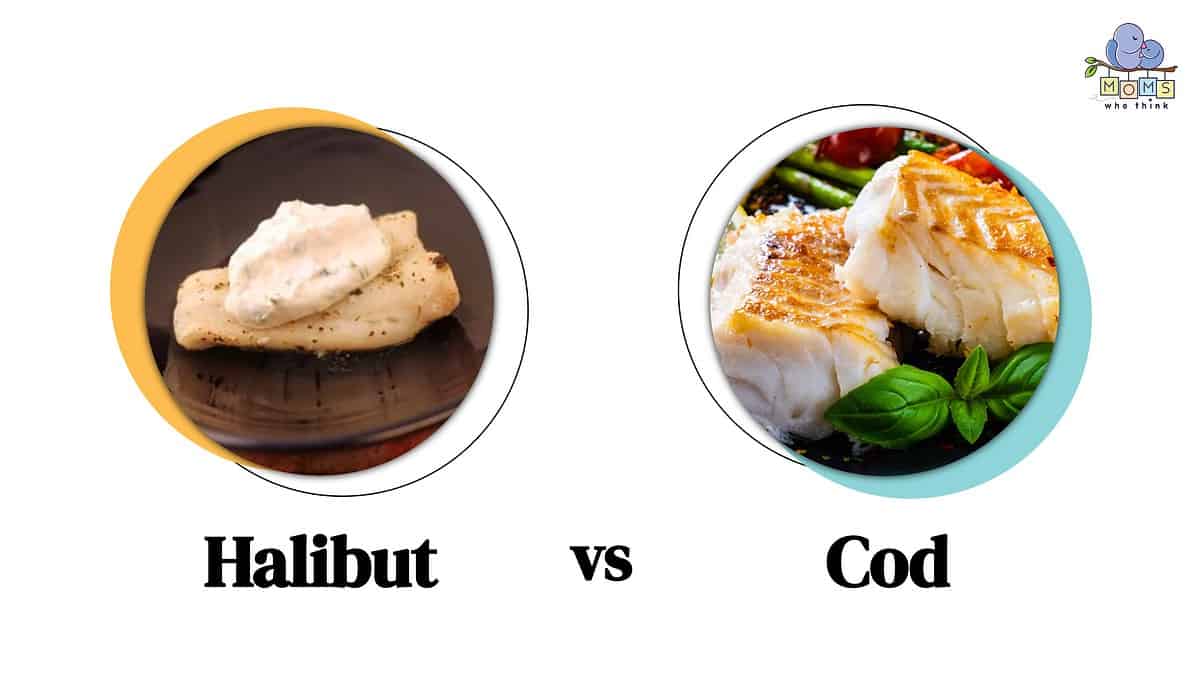 Halibut fish eyes are one of the most unique things about them. For example, they have both eyes on the right side of the head. Another fantastic thing about halibut is how large it is. It can grow to about 8 ft in length and sometimes weigh as much as 500 pounds. Halibut is also one the fish that can live a long life, up to 55 years. Regarding ocean life, halibut fish live closer to the ocean floor. They swim sideways, and they are known to have a darker color.
Codfish are much different than halibut. For instance, they are seen as the prosciutto of the sea. Their diet is carnivorous, meaning they like to eat other fish. Codfish are often much smaller than halibut, weighing about 80 pounds, and don't usually live past 20 years old. They are also saltwater fish, and they can swim between 180 and 200 mph.
The Nutritional Value of Halibut vs. Cod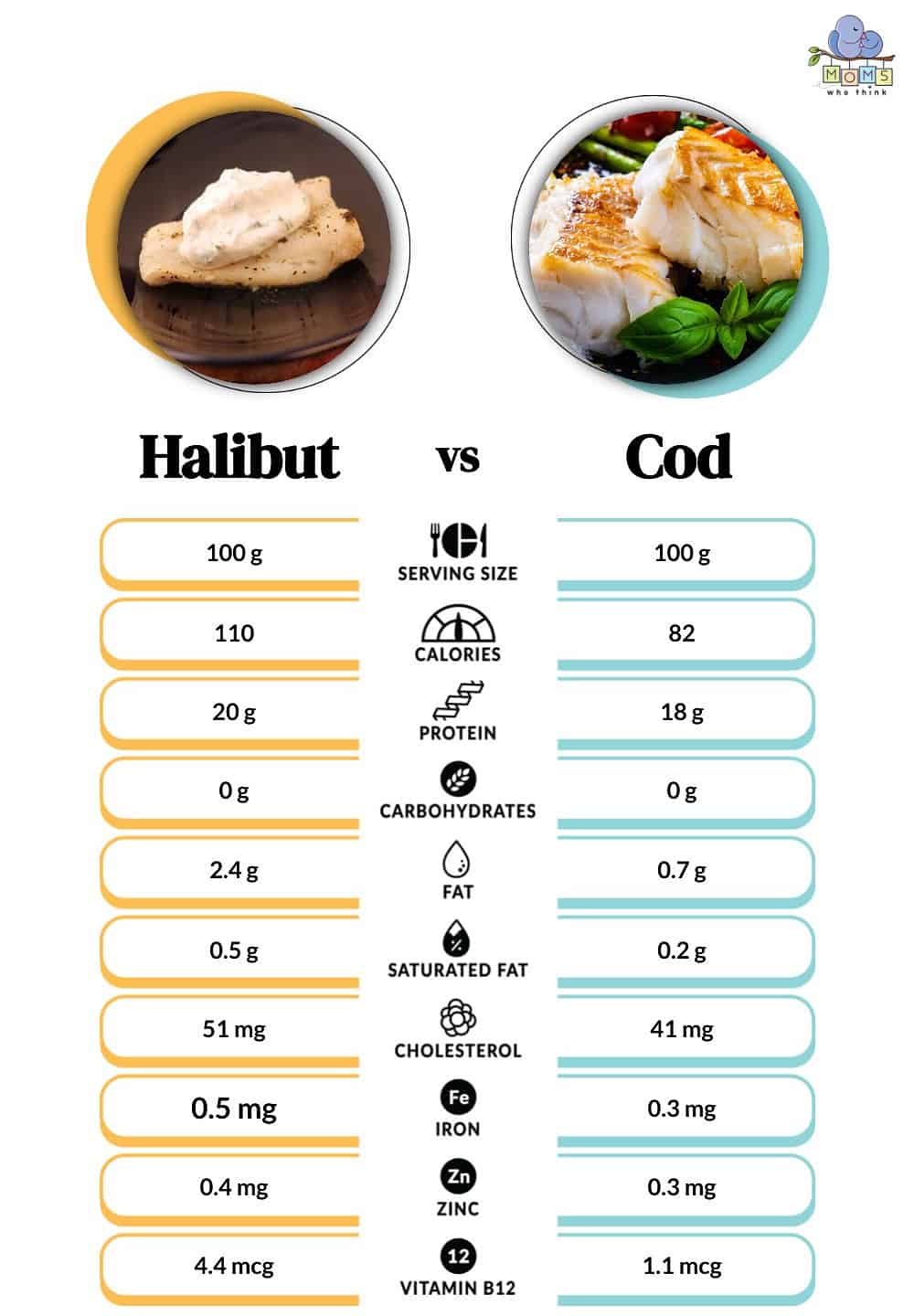 Regarding nutritional value, fish, in general, is one of the healthiest things to eat. Cod and halibut fish are no exception. They offer health benefits that minimize your cancer risk and maximize your immune system.
For instance, codfish is a low-fat protein source that improves your heart health. It is rich in iodine, which helps your thyroid health – not typically found in other fish. Like other fish, codfish has omega-3 fatty acids, which help lower blood pressure.
Halibut is also very nutritious. It has omega-3 fatty acids, protein, and vitamins A, E, and D. Altogether, halibut, made with lean white meat, helps keep your heart healthy and benefits your nervous system. Another benefit is that it helps manage chronic inflammation and reduces your risk of a stroke.
Different Delicious Recipes of Cod vs. Halibut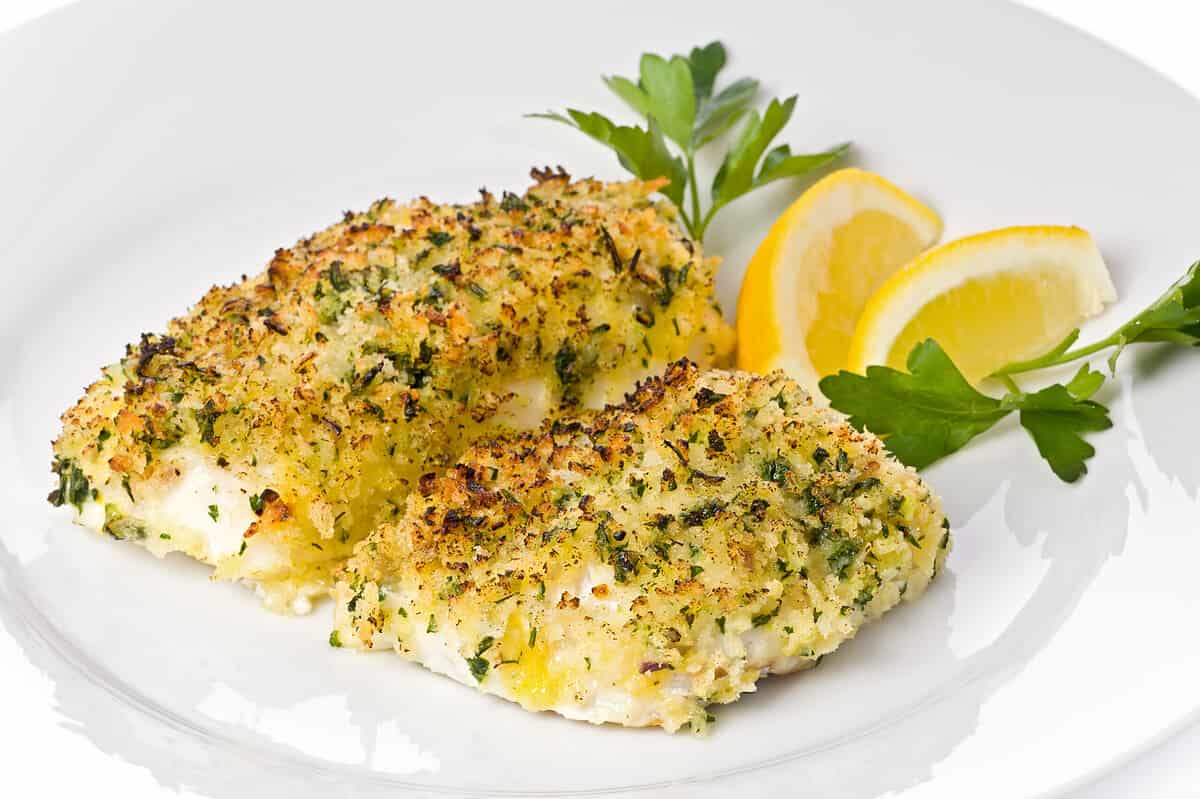 Cod and halibut are more than nutritious, and they are also among the finest and most delicious meals. They have a sweet and mild flavor to them with a different texture. For instance, halibut has a mild-flavored taste. It's similar to tilapia, giving it a mildly fishy taste.
Cod and halibut offer some of the best food options. They provide endless recipes that allow you to bake, grill, or roast these fish and complement them with different foods. Here are some of the best foods to consider eating with either halibut or cod.
Here are some of the unique recipes to cook with cod fish:
Print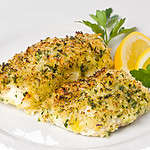 Lemon Pepper Cod
---
1 pound frozen cod, thawed
16 ounce package frozen stir-fry vegetables
Salt to taste
1 teaspoon lemon-pepper
1 teaspoon dried rosemary
1 cup tomato juice
2 1/2 Tablespoons grated Parmesan cheese
---
Instructions
1. Line a 13×9 baking dish with aluminum foil.
2. Place cod in dish and cover with vegetables. Season with salt, lemon-pepper and rosemary.
3. Pour tomato juice over everything, sprinkle With Parmesan cheese.
4. Bake at 400 degrees F for 20 to 25 minutes or until fish flakes and vegetables are tender.
5. Serve with steamed white rice. Makes 4 servings.
Halibut fish
Garlic butter halibut
Oven-baked halibut fish
Roasted Halibut with lemons
Halibut also offers a variety of meal options to make at home. Here are some of the most popular meal choices with halibut:
Halibut with lemon butter
Halibut fish tacos
Halibut soup
Garlic butter halibut
Keep in mind these are just some of the most popular meal options with cod or halibut. There are other meals you make with them. They also complement meals like rice, pasta, and vegetables. You can experiment with different recipes with these kinds of fish because of the endless variety of meal options they offer.
Should You Choose Cod or Halibut?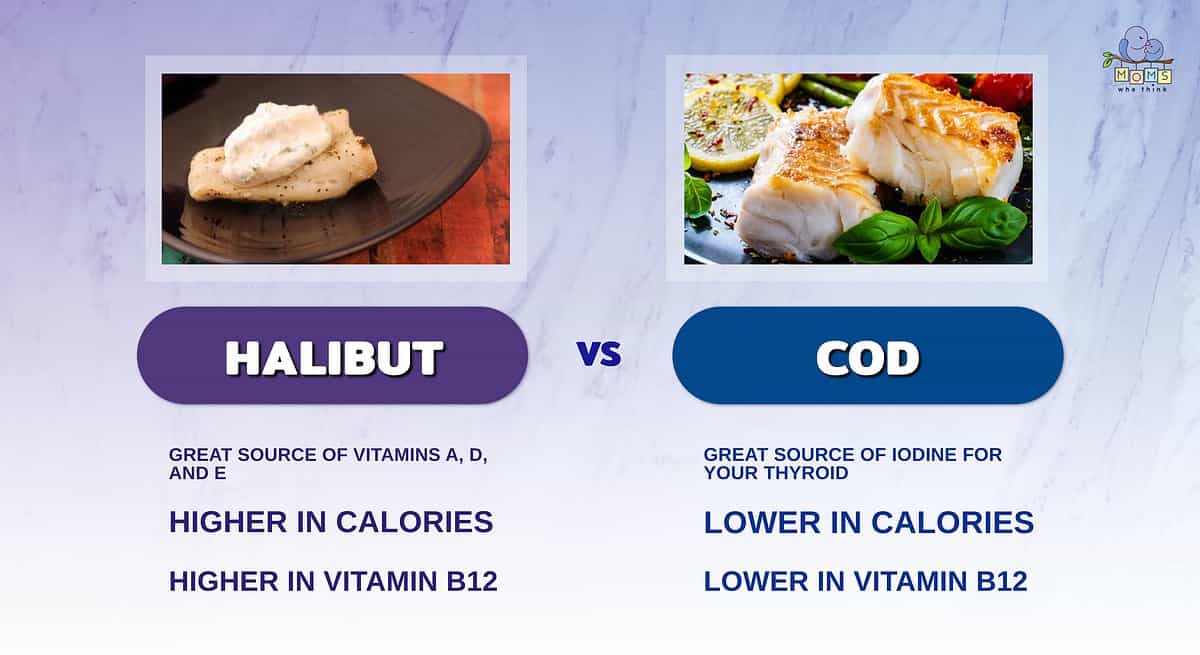 Halibut is a fantastic source of a variety of vitamins, but is higher in calories than cod.
The iodine found in cod is important for thyroid health.
Both of these fish are healthy choices to add to your diet.
There's no wrong choice between cod or halibut. They both offer a variety of flavors with tons of recipes. More importantly, they are a tremendous source of nutrition that gives your body the food it needs, especially regarding heart health and immune support. While they are different kinds of fish, they have unique origins that come from different parts of the world. They show how different they are, and yet they are both delicious they can be with any kind of meal.