From America's quintessential tuna fish sandwiches on white bread to a delicate salade Niçoise in France or Ahi tuna sashimi in Japan, tuna has been a longstanding worldwide staple when it comes to main proteins. But is tuna healthy? The main takeaway here is: yes, in moderation. Whether or not tuna is healthy for you depends on the frequency of your consumption, which type of tuna you're having, and how it's prepared. Let's dig in and find out more about the science behind it!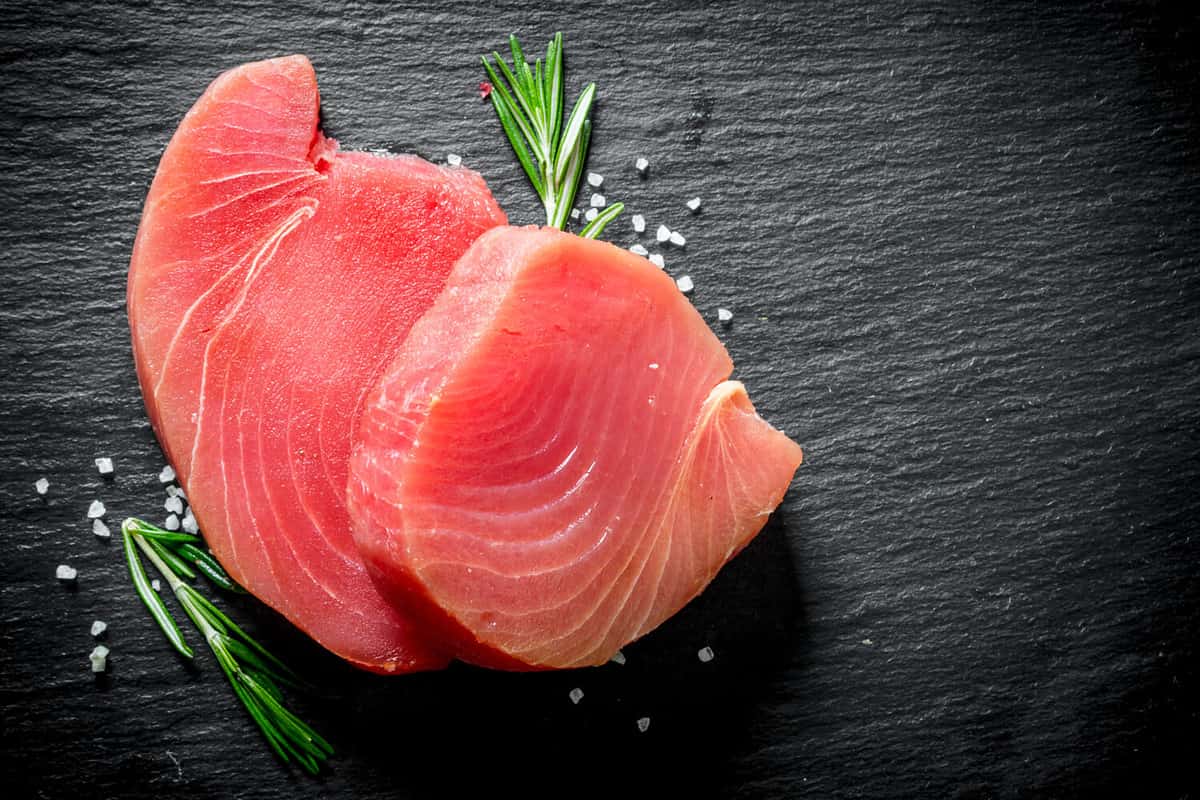 What is Tuna, and Where Does it Come From?
First things first, tuna is a type of large, saltwater fish that can be found in all of the earth's major bodies of water except the polar seas. With that said, most of the tuna we consume comes from the Pacific Ocean. Ranging from the common Skipjack species to Albacore, Yellowtail, and Bigeye, tuna is a popular variety of fish on menus the world over.
Offering a "meatier" flavor than many other fish species, tuna lends itself to being the featured protein in everything from salads to entrées. And in part, its preparation is based on whether it's fresh-caught or canned. Canned tuna works well for a tuna melt, for instance, while fresh Bigeye steaks are delicious when marinated and grilled. Raw, sushi-grade tuna can be minced and combined with olive oil and fresh lemon juice to create an elevated tuna tartare dish.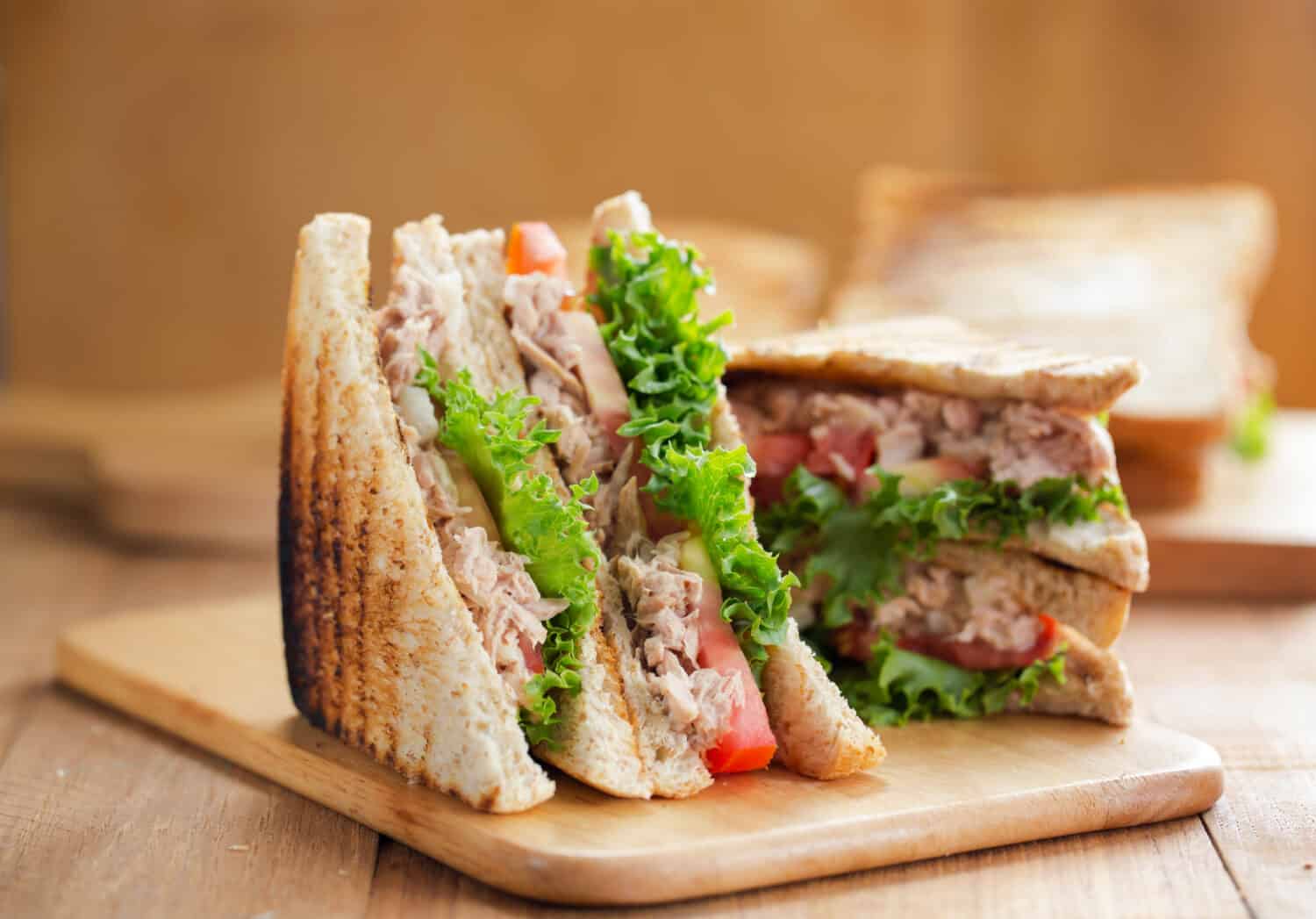 What are the Health Advantages and Disadvantages of Tuna?
Known for its mercury content, tuna certainly comes with a nuanced set of warnings. But that isn't to say it's without its health benefits. In fact, it's one of the best dietary sources of vitamin D around. It's fairly high in protein and low in calories, and it is lean, making it a solid choice for those who are watching their weight.
Advantages:
Here are a few of tuna's essential nutrients and their effect on your health:
Iron: A three-ounce serving of canned tuna contains about 1.4 mg of iron, which is roughly 8% of your daily value.
Vitamin B6: Assisting in the prevention of diseases, B6 is an important part of our diet. Fortunately, tuna is a solid source of the vitamin. In fact, only three ounces of cooked yellowfin offers 0.9 mg.
Vitamin D: A fantastic source of vitamin D, which is needed for bone health and boosting immunity, three ounces of canned tuna can provide as much as 50% of your recommended daily intake.
Potassium: Tuna, along with other popular fish such as halibut and salmon, provides over 400 mg of potassium per three-ounce filet.
Selenium: Helping to protect against cell damage and infections, selenium is present in a lot of seafood. Yellowfin tuna possesses roughly 2 micrograms per three ounces.
Iodine: Tuna isn't as rich in iodine as other leaner fish varieties, but it still offers around 17 micrograms per three ounces, which translates to roughly 11% of our recommended daily intake.
Omega-3s: Cold-water fatty fish, including tuna, contains high Omega-3 levels, which are "healthy fats."
Disadvantages:
For the most part, any bad reputation tuna has revolves around its potentially high mercury content. This is particularly important to take into consideration when it comes to children and pregnant women. However, canned tuna boasts lower mercury levels than fresh tuna because the fish used for canning are smaller in size. Among the tuna species, Bigeye offers the highest mercury content.
Additionally, high consumption of tuna may cause issues for those with gout. It contains a lot of purines, which control cell growth and provide energy. However, a high number of them can trigger a gout attack or result in elevated blood uric acid levels, which can affect those with kidney disease.
Lastly, while fresh tuna is low in sodium, canned tuna typically has added salt. In fact, three ounces of canned tuna can provide up to 22% off your recommended daily sodium intake. Thankfully, there are low-sodium or sodium-free options available for those who are monitoring their intake.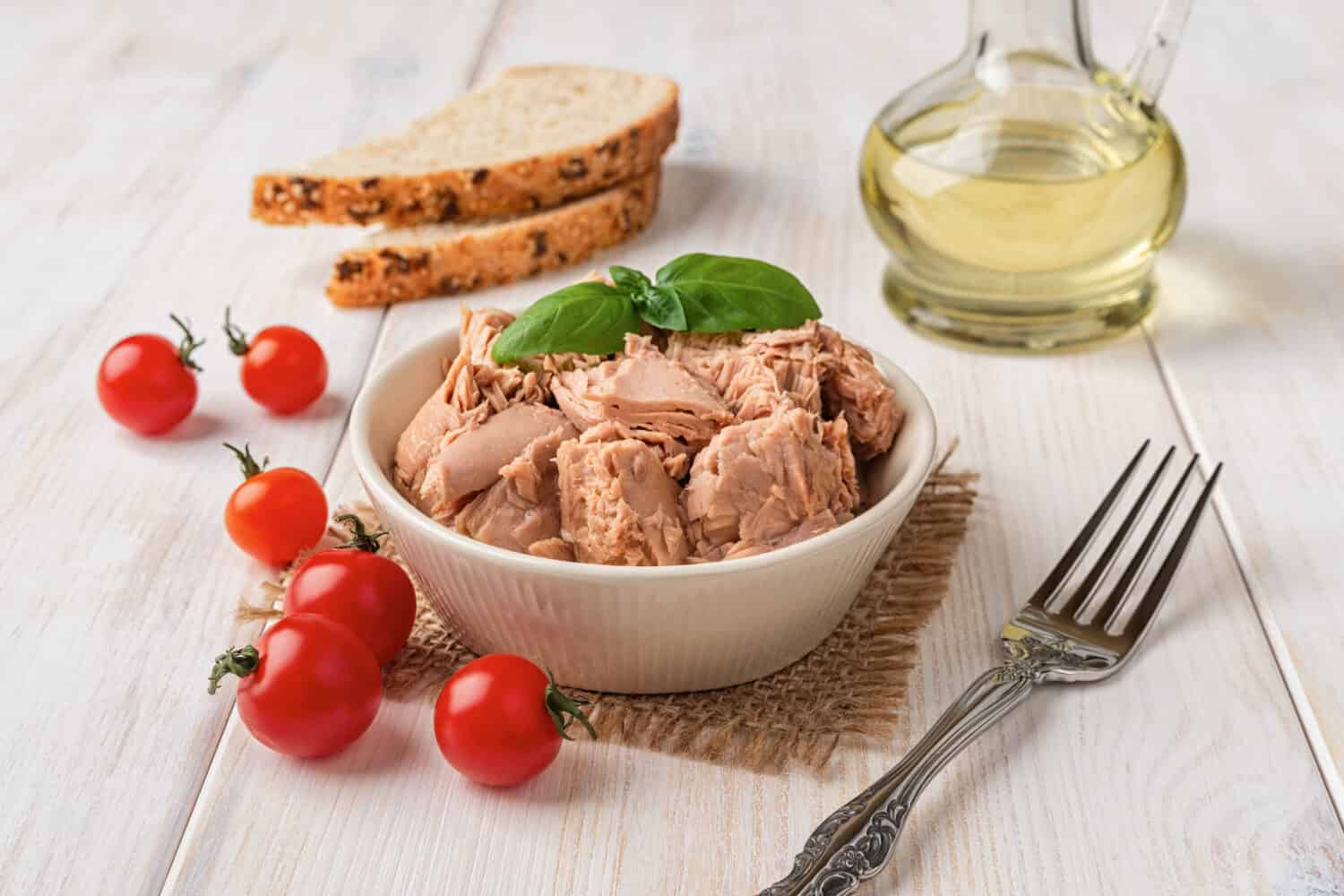 Important Takeaways
From a culinary standpoint, tuna is one of the most popular fish worldwide.
Most of the tuna we consume comes from the Pacific Ocean and ranges from the common Skipjack species to Albacore, Yellowtail, and Bigeye.
Tuna offers many essential nutrients, such as iron, Omega-3, Vitamins B6 and D, potassium, and more.
High levels of mercury can negatively affect health — especially when it comes to children and pregnant women. With that in mind, tuna (particularly fresh tuna) should be consumed in moderation due to its potentially high mercury content.
The image featured at the top of this post is ©Maryia_K/Shutterstock.com.