Whether you've got a birthday, holiday, or a special occasion coming up, it can be hard to know what to get a child. Check out this great list of some of the best toys for 6-year-old girls. From arts & crafts opportunities for kids with a creative streak to toys that involve a puzzle, Amazon has a great selection of well-reviewed options. There are educational toys for the learners out there, and a whole slew of unique, fantastical toys that can really make somebody's day. In this post, we'll talk about all of these and more.
Keep on reading to learn more about the price point, recommendations, and details of all these toys. Get some great gift ideas for this age range, and grouping. Come prepared for your next event with a fun, entertaining gift option for a kiddo that will truly delight in your choice. Let's get into the gifting goods and be sure to check out the links available at the bottom of this page for all the details. Here we go!
Arts & Craft Opportunities
For the young artist or multi-tasker, these gifts are great for encouraging and empowering creativity. From drawing and painting to learning how to use a loom for friendship bracelets, there's something for everyone in the artistic category here.
Soap & Bath Bomb Lab
Starting off with a great activity to create some delicious-smelling products, try out the Soap & Bath Bomb Lab. This option comes with all the ingredients a child, with adult supervision, will need to make moldable soaps, bath bombs, and bath scrubs to their heart's content. There are enough ingredinets to make 10 different kinds of soaps, with all kinds of fragrances and sea salts to add. This kit includes citric acid, wax soap blocks, coloring dye, glitter, and baking soda. It also comes with beakers, pipettes, a mixing spoon, bags, stickers, and an in-depth instruction manual. This is absolutely one of the best toys for 6-year-old girls, what better way to celebrate a birthday than by creating something usable and fun?
Fashion Punch Stitch Loom
Next up, the Fashion Punch Stitch Loom. This gift is great for sharing and encouraging generosity and creativity. This kit includes all a little girl will need to create upwards of 10 unique bracelets with instuctions on all kinds of designs. The loom and stylus are easy to use and it comes with a punch needle as well. Skip the knotting and braiding techniques, and follow the templates to create complex designs with this easy-to-use cording and loom system. The cords are actually reusable, and elastic, so if they don't like a particular design, they can just unravel it and try it again.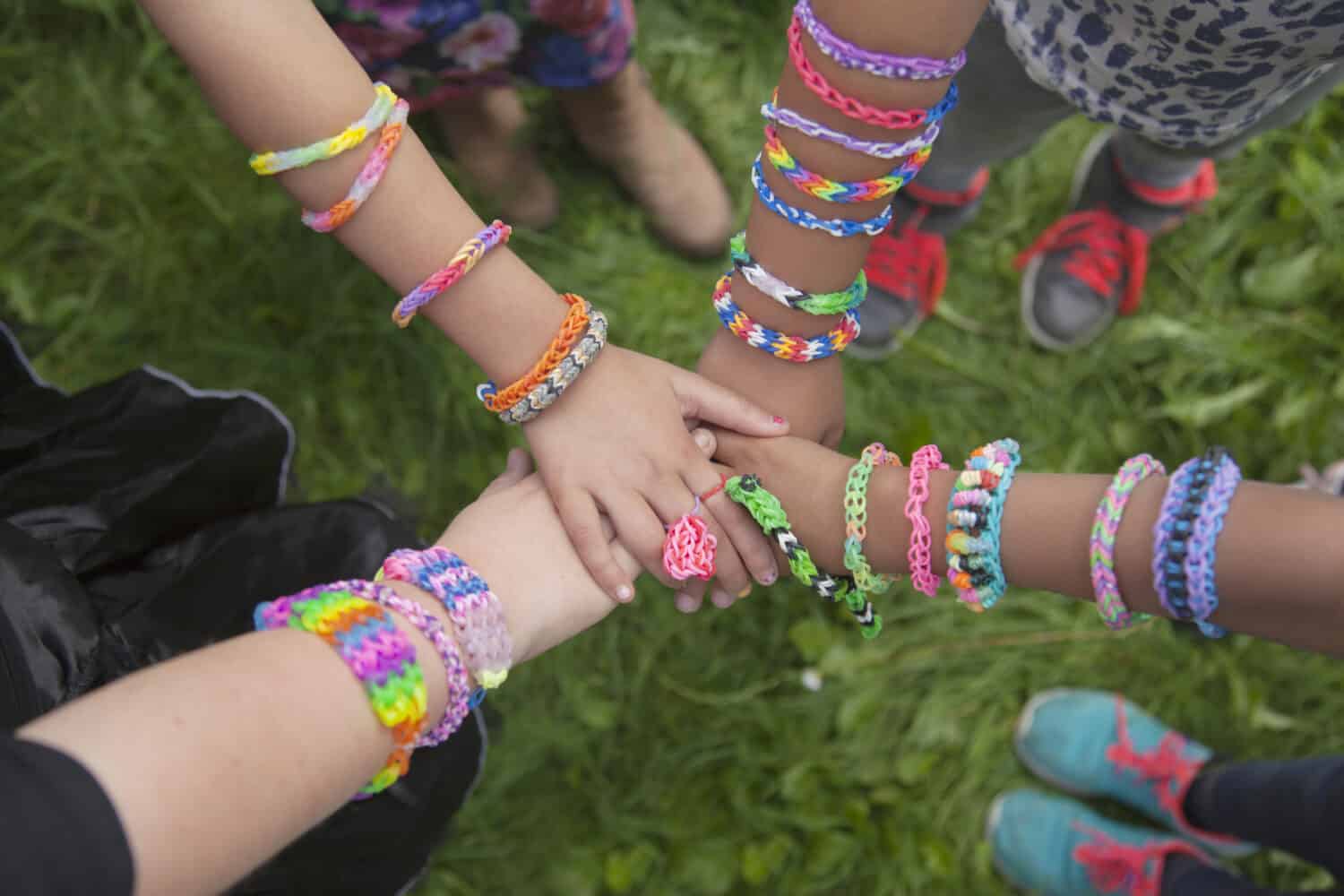 Crayola Light-up Tracing Pad
For young artists, try the Crayola light-up tracing pad which comes with graphite pencils, colored pencils, tracing, and blank paper sheets. Light up this board and go to town with all kinds of tracing opportunities and a great backlight for drawing. This tool is used in art classrooms all over, so why not bring it to your next birthday party? This gift is safe, non-toxic, and one of the best toys for 6-year-old girls.
Water Doodle Mat
For another drawing opportunity, check out this water doodle mat. It can be folded up and laid out flat, it's reusable, soft, and easy to carry. This kit comes with magic water pens, drawing molds, a stamp set, a drawing booklet, and more. It is great for kids ages 3+, and non-toxic, mess-free, and totally safe. This mat will erase itself as the water dries, so the imagination and creativity can go on for hours. This gift can help with developing hand-eye coordination, and other artistic skills.
Puzzles & Games
Who doesn't love puzzles? The process of combining ingredients, or building something with your own two hands can be a lifelong passion. Start with these great toys to inspire future builders and creators.
Funphix Glow in the Dark Fort Building Kit
Moving onto the builders and puzzlers, a great gift idea includes the Funphix Glow in the Dark Fort Building Kit. Simply expose the rods and spheres of this kit to light before setting them up in a large enough space. Then you can start to build! There are all kinds of structures that can be made with the help of the handy manual and all the parts of this award-winning children's building toy. For any youngsters interested in the process of creating a physical structure, this is one of the best toys for 6-year-old girls.
Ice Cream Slime Kit for Girls
For some combination sensory fun, get this Ice Cream Slime Kit for Girls. It comes with instructions, all kinds of combinable ingredients, and everything you'll need to create your own delicious-smelling slime. Perfect for young creators, wanna-be chemists, and anyone who enjoys playing with slime!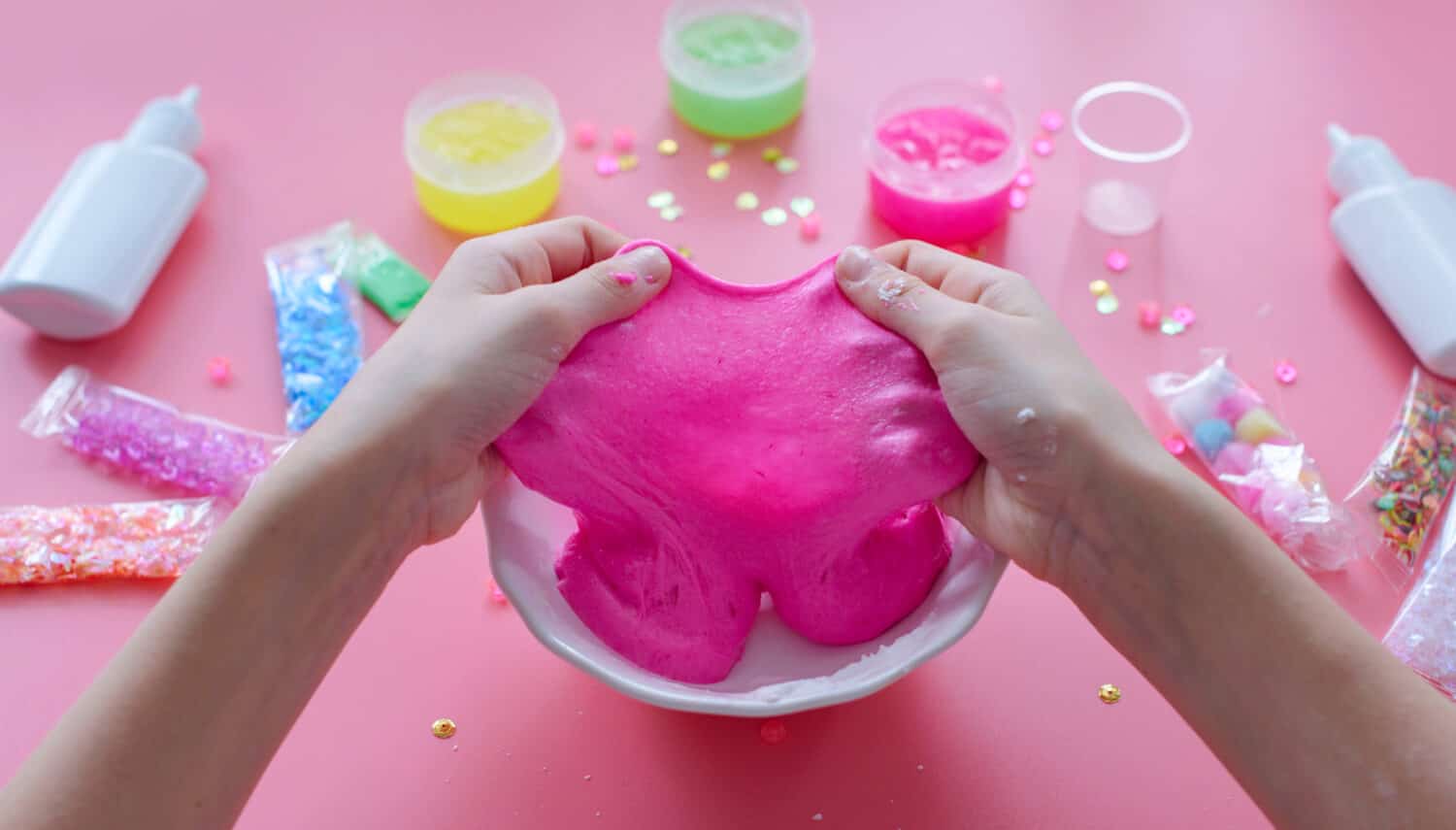 Educational Toys
When in doubt, educational toys are always a safe bet! Learning and fun can go hand-in-hand with these great, and award-winning toys from the likes of LeapFrog and Skillmatics.
LeapFrog Magic Adventures Microscope
The LeapFrog Magic Adventures Microscope offers young learners the chance to engage with a toy built for discovery. This kit comes with BBC videos, and custom slides showing all kinds of educational topics. Follow the manual to prepare samples for magnification, and play the games that come with the microscope. What better gift to encourage a love of science and exploration? This gift is an accredited STEAM toy and requires 4 double A batteries to use.
Guess In Ten
For another great gift idea, check out the Guess In Ten Skillmatics card game. This smart question game helps develop skills around animal identification, and strategic guessing. It won the 2023 National Parenting Product Awards, and Parents' Pick in 2022. The kit comes with 50 cards, and 6 clue cards in a portable, travel-friendly box. You can play anywhere, with anyone! No wonder this is one of the best toys for 6-year-old girls.
Unique Toys
For some unique toy options, check out a grow-your-own ecosystem and fantastical fairy finder. Read on to learn more about some of the more unique gifts offered in this post.
Grow 'N Glow Terrarium Kit for Kids
How about the gift of creating your own ecosystem? The Grow 'N Glow Terrarium Kit is perfect for encouraging responsibility, awareness, and creativity. It comes with a potting mix, a terrarium jar, chia and wheatgrass seeds, and figurines as well. With fun colors, decorations, and plants, this is a breeding ground for creativity and they'll get to watch how their plant-care translates into growth! Follow the instructions to jump-start a child's interest in the environment starting with their own little terrarium.
WowWee Got2Glow Fairy Finder
For a very unique gift, check out the WowWee Got2Glow Fairy Finder. This eclectic lantern can safely catch over 30 kinds of fairies that the proud owner of this toy can search for throughout the home, yard, and neighborhood! There's an app where you can learn all about the kinds of fairies you are finding, and minigames that will help you level up in your fairy-finding skills. This is absolutely one of the best toys for 6-year-old girls, because who doesn't love befriending magical fairies?
Check out the full list of mentioned products below, including pricing, and featured awards.
The image featured at the top of this post is ©Erhan Inga/Shutterstock.com.