Gardening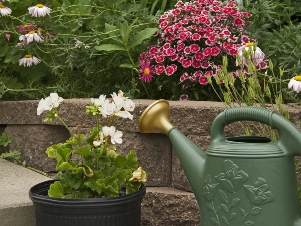 When spring rolls around, and the snow is reduced to small white piles mixed with dirt accumulated from the winter road grime, thoughts turn to what to grow in the garden this year.  There are few better ways to connect with your kids then to work together to plan, plant, harvest, and eat the bounty from something that was grown together.  Life long memories are a sure thing.  Not only that, but having a kid to do the weeding for you is a great advantage for parents.
Whether it's going to be a full country garden, or if you'll just have a few containers on the patio for fresh herbs for your best recipes; getting things right will save time, money, and peace of mind.  Planting a garden is both an art and a science.  We have tips and tricks to get you started in the right direction.
Not just entrees, these are complete meals that take 30 minutes from the kitchen to the table ... without sacrificing great taste!