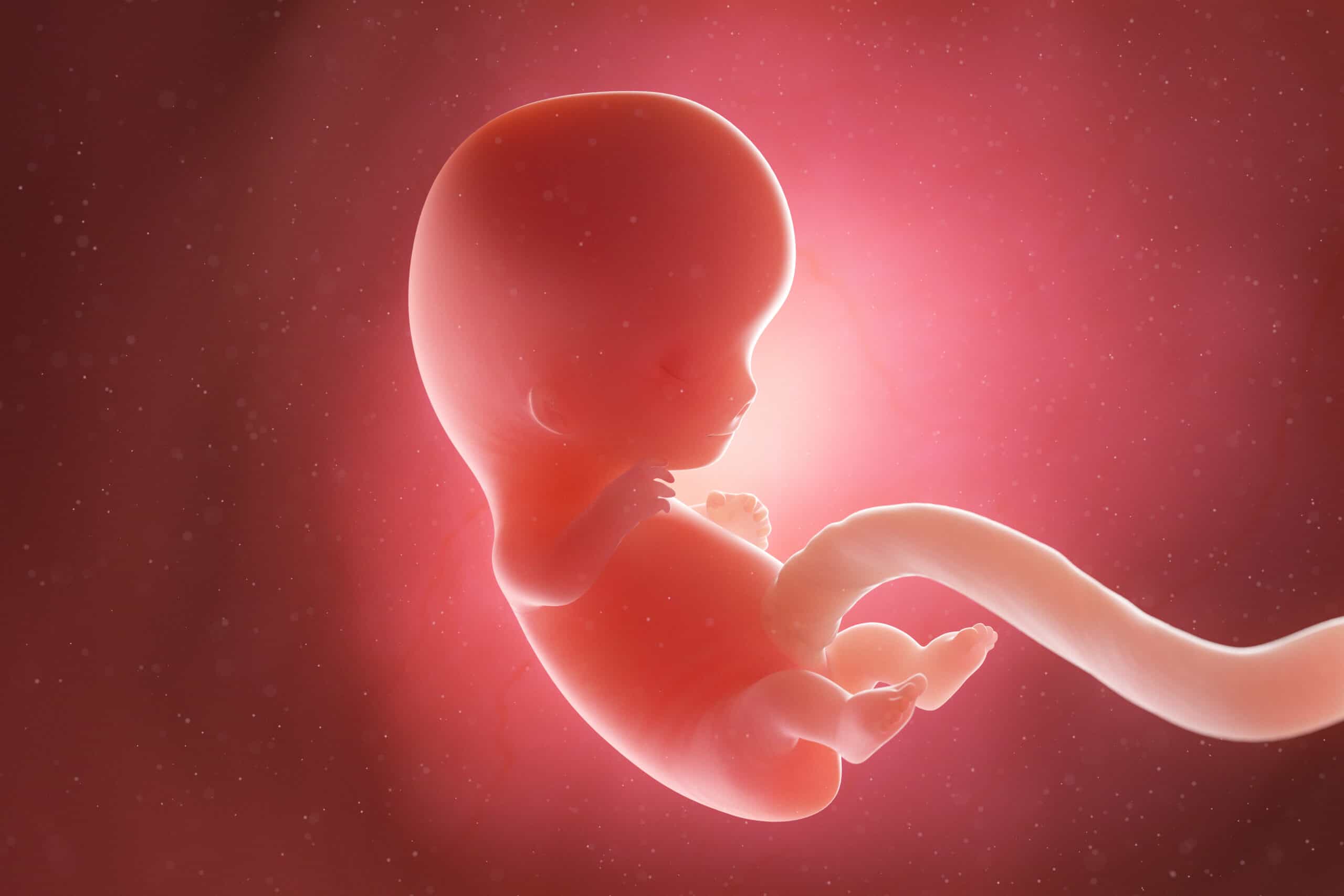 Pregnancy Body Changes at 9 Weeks Pregnant
At 9 weeks pregnant, you may find yourself with a persistent stuffy nose. Nasal congestion and nose bleeds are fairly common during pregnancy. Try using a vaporizer or humidifier to help lessen the symptoms of pregnancy. You continue to feel tired, nauseated, and possibly dizzy. You also may be experiencing heartburn and indigestion, occasional food cravings and food aversions, nausea, bloating, and mood swings and weepiness from the hormones raging and changing throughout your body.
Your breasts may be feeling full and tender. This can be one of the earliest symptoms of pregnancy. The areola typically darkens and Montgomery's glands, lubricating sweat glands on the areola, may become prominent and more numerous. Especially for those with a light complexion, veins in the breast often become more pronounced.
Your waistline may be expanding and you may even begin to show slightly. Each woman and each pregnancy is different; don't worry if you aren't looking pregnant yet!
Your Baby's Development at Week 9
During pregnancy week 9 your baby may be roughly 1 inch long. Your baby also weighs in at roughly .1 ounce. Your baby's physical body including her arms, legs and head has taken shape. The embryonic tail at the bottom of your baby's spinal cord is shrinking, and your baby's head is now nearly half the size of its entire body.
---
More fetal developments that typically occur during the ninth week of pregnancy are the formation of nipple and hair follicles, the abdomen and chest cavities become separate, the eye muscles and upper lip develop the nerve cells of the retinas form in the eyes and the semicircular canals of the ears form. At this point, all your baby's fingers and toes are present. The urinary and rectal passages are completely separate and the intestines start to move out of the umbilical cord and into the abdomen.