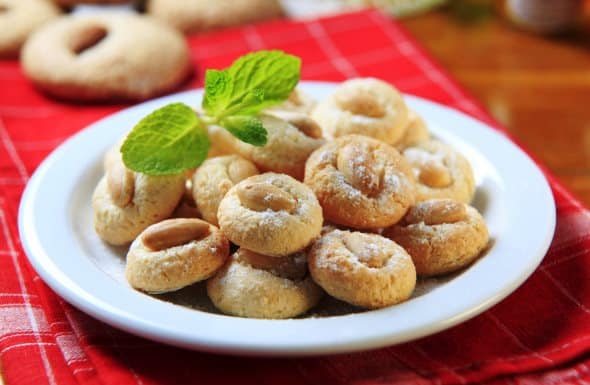 Almond Cookie Recipe
Let's Get Ready for Baby!
Sign up for our monthly pregnancy email series, and you'll get regular updates on your baby's development, helpful timelines to get ready for their arrival, must-have baby needs and so much more! PLUS, you'll get instant access to the MomsWhoThink "Ultimate Guide to Baby Naming in 2022."
CLICK HERE
to get started!
This almond cookie recipe is different from the standard hard almond cookies. It has the amazing almond flavor with a softer texture.
Almond Macaroons Cookies
Ingredients:
1 (7 ounce) package almond paste
1/4 cup all-purpose flour
1 1/4 cups powdered sugar
1/4 teaspoon almond extract
2 egg whites
3 dozen blanched whole almonds
Directions:
1. Grease cookie sheet. Crumble almond paste into small pieces in large bowl.
2. Stir in almond extract, flour, and powdered sugar. Add egg whites. Beat with electric mixer on medium speed about 2 minutes,
until smooth.
3. Place dough by small spoonfuls onto cookie sheet, 2 inches apart. Place an almond on top of each cookie, then refrigerate 30 minutes.
4. Heat oven to 325 degrees F. Bake about 12 minutes.
5. Immediately remove from cookie sheet to wire rack. Cool completely. Store in airtight container.