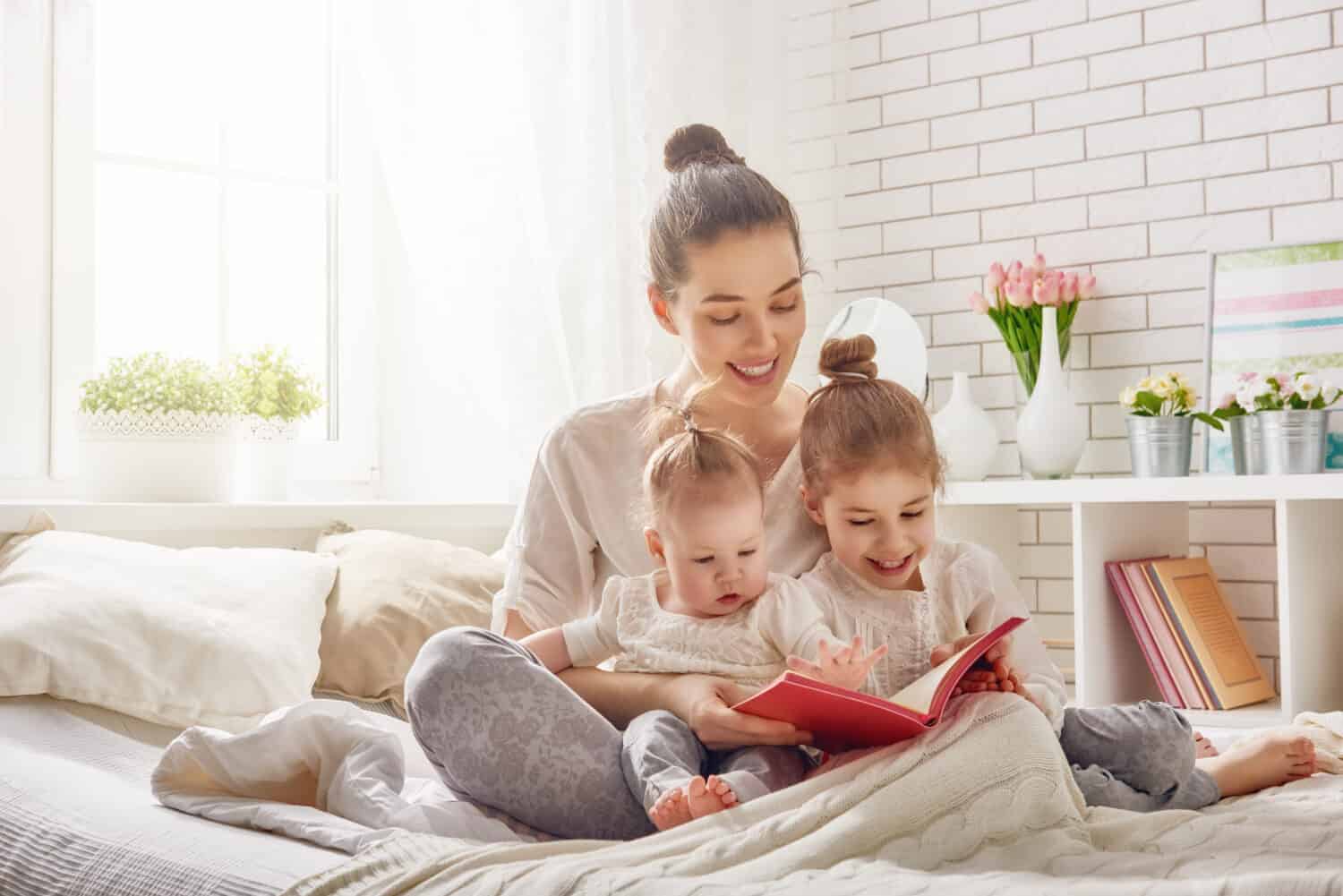 A good night's sleep is an essential part of your overall health. When you don't sleep well, you're bound to wake up feeling groggy, and getting out of bed will be a challenge. One way to improve the quality of your sleep is to make sure you have a comfy mattress.
As a parent, you may feel like a full night's sleep is just a fairy tale and completely out of your reach. It's no surprise that new parents are losing 109 minutes of sleep every night on average. However, getting a mattress that's the right size for you and your family will help you stay comfortable for the time you are able to sleep. If you're looking for a new bed for yourself or your child, you might wonder what size you should purchase. A bed size chart can help you determine what size bed is right for you.
How to Use the Bed Size Chart
When it's time for a new mattress, you might consider upgrading to a different size. Or, your child might be getting bigger and ready to move into a big kid's bed. In these situations, you will wonder what size is the best fit and if the new mattress will fit in your bedroom or your child's bedroom. This is where a bed size chart comes in.
A bed size chart with dimensions is a simple way to determine the exact measurements of the most common (and a few uncommon) mattress sizes. Did you think twin, queen, and king were the only mattress sizes? Think again. This bed size chart represents 9 different sizes, perfect for families with numerous kids. Let's take a closer look at each bed size to help you determine what size is right for you.
Crib
Crib mattress dimensions: 28" x 52"
The crib mattress is the right size to fit any standard crib. Often, convertible cribs turn into toddler beds, so this mattress size is big enough for a toddler as well, even though it's significantly smaller than a twin size.
Twin
Twin mattress dimensions: 38" x 75"
A twin-size mattress is the standard size for a single sleeper. You may find this size works for your child's first big kid bed since it's typically large enough to fit a single adult. The twin mattress is a little over 6' long, so an adult over 6' tall would need at least a twin XL.
Twin XL
Twin XL mattress dimensions: 38" x 80"
The twin XL is only suited for a single person, but it does give you 5 extra inches in length compared to the twin size. This mattress is great for a single adult or a taller tween or teen who needs a little extra room.
Full/Double
Full/Double mattress dimensions: 54" x 74"
A full-size mattress can be very comfortable for a single person. It does fit two people, but it can start to get a little cramped with more than one person in the bed. This mattress will fit well in a small to medium size bedroom and it's not the best fit if you like your personal space or have children crawling in the bed with you.
Full/Double XL
Full/Double XL mattress dimensions: 54" x 80"
A full XL mattress, like the standard full, is best suited for one person. It's the same width as the full but gives you a few more inches in length for taller individuals. If you need more legroom or your child is too tall for the full mattress, the full XL is a good alternative.
Queen
Queen mattress dimensions: 60" x 80"
A queen-size mattress fits best in a bedroom that's at least 10' by 10'. Queen is the standard size mattress for two people so even if you like your personal space, there's plenty of room for a couple. If you have a little one or even a pet sleeping in the bed with you, consider upgrading to a king-size or larger.
King
King mattress dimensions: 76" x 80"
A king-size bed is the widest available mattress in the standard sizes. If you have a child or a dog sleeping in the bed with you, the king-size is perfect for you. This size can comfortably fit a couple as well as a co-sleeping child.
California King
California King mattress dimensions: 72" x 84"
A California king is one of the biggest bed sizes available and requires a decent size bedroom. This mattress size isn't as wide as the King size mattress but it is 4" longer. This can be a great choice for couples who are taller or need extra legroom to feel comfortable.
Wyoming King
Wyoming King mattress dimensions: 84" x 84"
The Wyoming King mattress is the same length as the California King but with significantly more width. This mattress can comfortably fit two adults and one child, so this is a comfortable option if you're co-sleeping with a toddler or preschooler. The extra 12" on this mattress size can keep you from feeling cramping while co-sleeping with your little one.
Alaska King
Alaska King mattress dimensions: 108" x 108"
The Alaska King is the largest mattress size with the longest width and length of any mattress. To fit an Alaska King, you should have a bedroom that's at least 16×16 feet. The Alaska King is large enough to fit two adults and at least two children. It will take up a lot of room, but for families that co-sleep, this can be more comfortable than some of the smaller mattresses.
Choosing the Right Mattress Size
There's no right or wrong mattress size for your family since every situation is different. Some people need more space while others are able to comfortably sleep anywhere. You might be looking for a new mattress for yourself or one of your children. No matter who the mattress is for, here are some tips for choosing the right bed size:
Think about who's in the bed
It may be easy to figure out what mattress size you'd like when you're the only one sleeping in it. But between you, your spouse, your kids, and maybe even your dog, it's better to have more space in the bed than not enough.
Leave room for your kids to grow
If you're choosing a mattress for your kids, you may want to think bigger. While they may only require a twin-size mattress now, if you have the room for it, you can save yourself some trouble by opting for the larger size. Even if you only upgrade to a twin XL, they're going to fit in it a little longer.
Think about how much room you have
How much room you have in your bedroom should be a factor when considering what mattress size is best. For yourself or your kids, you don't want the mattress to take up the whole room. However, it's also important that you're able to get a full night's sleep and be comfortable on the mattress.
Keep your budget in mind
The size of the mattress can have a significant impact on how much it costs. Some of the larger mattresses can get pretty pricey, so it's important to consider how much you're willing to spend on the mattress before you choose the right size.
How Long Do Mattresses Last?
How long a mattress will last depends on several factors such as the type of mattress, how often you sleep on it, and even how much you weigh. On average, a new mattress will last between 7-10 years. If you want to extend the life of your mattress, keep it in good condition by using a mattress protector and rotating it every few months.
Pick a New Mattress with a Bed Size Chart
Choosing the right mattress for yourself or your child is no easy feat. At the end of the day, choose what you know is going to make you or your kiddo most comfortable. Since a new mattress can last up to 10 years, you don't want to choose a mattress that's going to be uncomfortable or hinder your sleep in any way. Decide on a mattress that fits your bedroom size, preferences, and budget.