Extra Virgin Olive Oil vs. Olive Oil: What's the difference? The biggest difference is how they are made. One is heated to extract the oil and refined. The other is cold-pressed and left unrefined. Yet there's also much more to these oils regarding their history and which is healthier.
When it comes to history, the word "oil" comes from the Arabic "az-zait", which refers to the juice of olives. Olive oil has existed for over a thousand years among various Mediterranean civilizations. We see olives in history on the crowns of athletes. Olive oil was also rubbed on athletes as a form of massage. In today's culture, olive oil is just as respected. For instance, the extra virgin olive oil from Spain wins the most yearly awards.
These are a few examples of how olive oil was seen throughout history until the present day. But what's the difference between extra virgin olive oil and olive oil? To answer that question, we dive deeper into the history of each and what makes them unique.
Extra Virgin Olive Oil vs. Olive Oil: Uncovering the Key Differences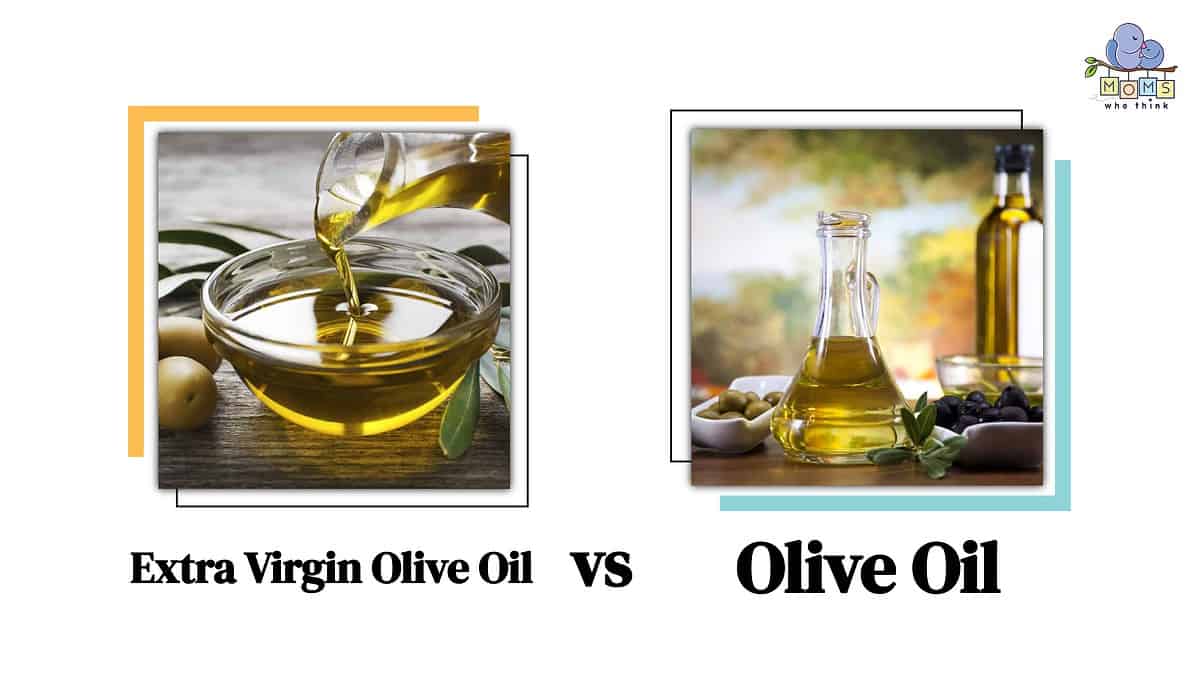 Throughout history, extra virgin olive oil has been recognized as having a superior taste. This is due to the refined process of how it's made. It's derived from cold mechanical extraction instead of solvents. While olive oil has existed for thousands of years by pressing on olives to extract the oils, the popularity of these oils has only happened for the last forty years.
Looking more at the history of extra virgin olive oil and olive oil can give you more insight into their origins.
The History of Extra Virgin Olive Oil vs. Olive Oil
Extra virgin olive oil or olive oil originates from the Mediterranean Basin. However, some scholars believe that the extraction of olive oil from olive trees is practiced in cultures worldwide. These oils were made for trade purposes.
In Ancient Greece, olive oil represented victory, peace, and wisdom. The Romans eventually adopted the practices of the Ancient Greeks by planting olive trees and cultivating olive oil from these trees. With westward expansion, Mexico, Peru, Argentina, and California eventually adopted olive oil practices.
The history of olive oil or extra virgin olive oil shows us how it was used for more than cooking. It was also made for cosmetics, making soaps, medicine, and a way to make lamps. When it comes to medicine specifically, olive oil or extra virgin olive oil is used to help lower cholesterol. It also helps with ear infections, arthritis, and gallbladder disease.
The Unique Differences
While olive oil and extra virgin olive oil can be used interchangeably, unique differences make each of them stand out.
Making extra virgin olive oil is a rigorous and time-consuming process. It requires grinding and pressing the olives into a paste until you extract the oils. There's no heat applied like there is with olive oil. It's a cold-pressed method that results in a forest-green color. This process is done to meet the extra virgin olive oil standards. There are no chemical solvents in this process like there are in other oils. Since the process is more rigorous and time-consuming, it often results in a higher price at the grocery store.
In contrast, olive oil is made through a series of six steps:
Harvesting the olives
Processing the olives
Malaxation (kneading, rubbing the olives)
Pressing the olives
Refining and bottling
The key difference when olive oil is made compared to extra virgin olive oil is that heat is applied to extra oils.
The Nutritional Differences
While olive oil is generally good for you in moderation, there are some key differences when it comes to extra virgin olive oil and olive oil. One of those key differences is polyphenols.
Polyphenols are found more in extra virgin olive oil than in olive oil. It's an antioxidant with tremendous health benefits, like preventing cardiovascular disease and diabetes. Beyond this, both olive oils have healthy fats. For example, monounsaturated fatty acids in these olive oils are linked to health benefits. They also have vitamins E and K, which protect your immune system against viruses and bacteria. Additionally, oleic acid is another fatty acid that helps reduce inflammatory markers.
While each oil has tremendous health benefits, it's also important to remember how you cook the oil and what it's used for. If you're using this oil with unhealthy food, it does not make the meal healthy. However, these oils can be a way to supplement salads and other nutritional foods.
What's Better to Cook With?
Olive oil and extra virgin olive oil are the healthier choices compared to canola, corn, or other oils. However, a unique difference still exists between olive oil and extra virgin olive oil. Seeing how each is made and processed from cold-pressed while the other is heated offers insight into how they are made.
Extra virgin olive oil is the way to go if you're looking for a healthier choice. But olive oil is also great for your health if you're looking for an alternative to canola oil. Either way, olive oil offers a lot of nutritional value to any meal.
A Quick Comparison of Extra Virgin Olive Oil vs. Olive Oil
One of the major differences between extra virgin olive oil and olive oil is the use of heat during processing. Extra virgin olive oil is cold-pressed, while heat is used in the creation of olive oil. Due to the more intensive and time-consuming process through which extra virgin olive oil is made, it is more expensive. Regular olive oil has a lower polyphenol content than extra virgin olive oil. Picking between these two oils depends on your needs and your budget.
Take a look at this recipe that uses olive oil:
Print
Olive Oil Garlic Chicken
---
Author:

Total Time:

50 minutes
2 teaspoons

crushed garlic

1/4 cup

olive oil

1/4 cup

dry bread crumbs

1/2 cup

grated Parmesan cheese

4

skinless, boneless chicken breast halves
---
Instructions
Preheat oven to 425 degrees F.
Warm the garlic and olive oil together in a small pan to blend the flavors.
In a separate dish, combine the bread crumbs and Parmesan cheese.
Dip the chicken breasts in the olive oil and garlic mixture, then into the bread crumb mixture.
Place in a shallow baking dish.
Bake in the preheated oven for 30 to 35 minutes, until no longer pink and juices run clear.
Prep Time:

15 minutes

Cook Time:

35 minutes