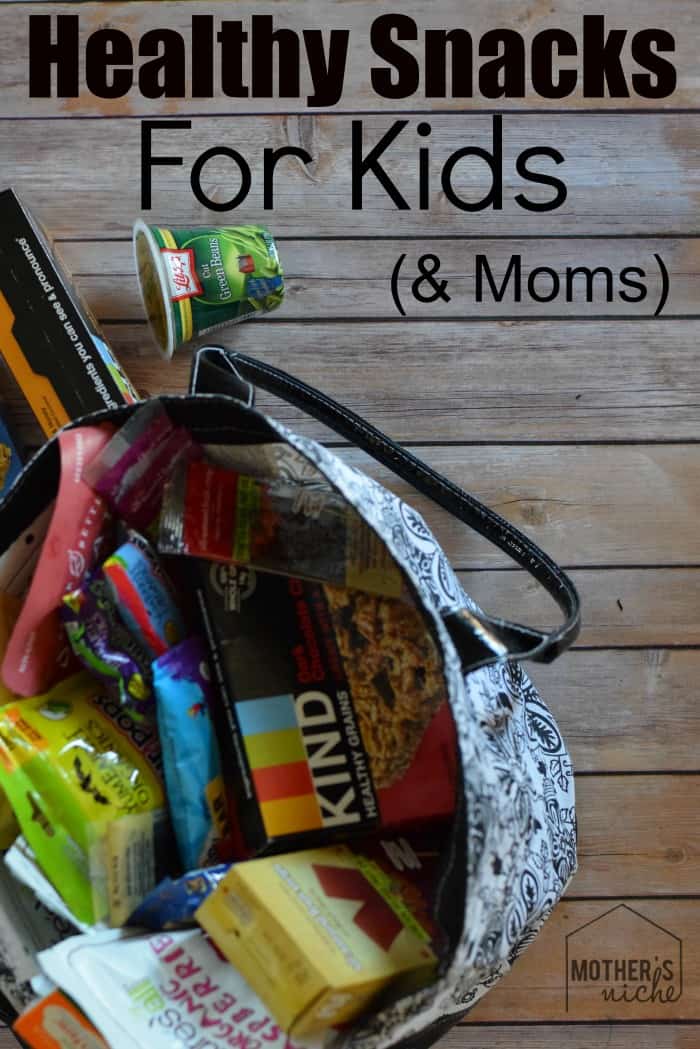 The more I learn about what is actually in our foods, the more I try to look for some healthy alternatives. Don't get me wrong, I love those goldfish crackers just as much as the neighbor next door, but I now try to keep things like that to a minimum. We are trying to increase our fruits and veggies, but sometimes you need something packaged for those on-the-go moments. When I can, I try to find alternatives to some of our favorite snacks and I have found there are a lot of good options out there!  For awhile now we have liked the Cliff Kid and lots of things from Plum Kids, but I wanted to find some more that we like. Here are a few of them:
Annie's Homegrown
Website | Amazon
We love Annie's at our house. We have tried their cheese crackers, graham crackers, fruit snacks and mac and cheese and we love them all. No artificial flavors, and no synthetic colors, preservatives or GMO's.
KIND
KIND makes delicious, wholesome snacks from ingredients you can see and pronounce®. I have tried multiple flavors of their Healthy Grains Bars and my kids really like them. They are made from gluden free oats, millet, quinoa, amaranth, and buckwehat (at leaest 18g of whole grains per bar), and are a great source of fiber! Right now you can use use KINDNUTRITION for 15% off and free shipping on a case of KIND. It will be valid through the end of February and limited to one per customer.
YumEarth Organics
I was first introduced to YumEarth Organics when I purchased their organic fruit snacks in Costco. I have fallen in love with their other products since then, and currently use their organic lolipops and gummy bears as incentives with my kids. The lolipops are my lifesaver when we go grocery shopping! I love giving them these candies as an alternative to the other stuff out there!
Nature's All Foods
I used to buy the freeze dried fruit at Costco, but my girls didn't like it. They LOVE all of the freeze dried snacks from this company. These snacks are a great alternative to fruits (and veggies) that aren't in season. Not only are they great snacks, but you can use them in cooking and baking!
Stretch Island Fruit Co.
My girls and I NEVER get sick of these fruit leathers. In fact, I get away with using them as "treats" for good behavior! They are awesome. I keep them in our pantry, in our car, and in my purse.  Each leather is 1/2 serving of fruit and no added sugar!
Sahale Snacks
This is more of a "mom" snack since the nuts could be a choking hazard for the little tikes, but if you like nuts, you might just love Sahale! The gourmet nut blends are the perfect blend of fruit and nuts without the preservatives, excessive oils or salt. The raspberry crumble cashew mix is really, really yummy!
What are some fun snack companies YOU have discovered?