How hard is it to learn how to cook rice on a stove? When you have the right guidelines and step-by-step ingredients, cooking rice on a stove isn't difficult. The key is to find the right recipe for the right kind of rice. When you find the proper rice, you know what exact steps to take to ensure your rice isn't too mushy or rigid. It's perfect
Rice has existed for thousands of years. It's part of nearly every culture. In Mexico, you might find a different kind of rice, sometimes called yellow rice, with a different flavor. You might also have finer white rice in China, Japan, or other Asian cultures. The key is to know what you like the most and how to cook it in a pot, especially if you don't have a rice cooker at home.
This guide explores the different ways to make rice in a pot. We look at the various kinds of rice, how they taste different, and how you can make them differently in a pot on the stove. You'll also discover what the best foods are that complement rice.
What Rice Is the Best?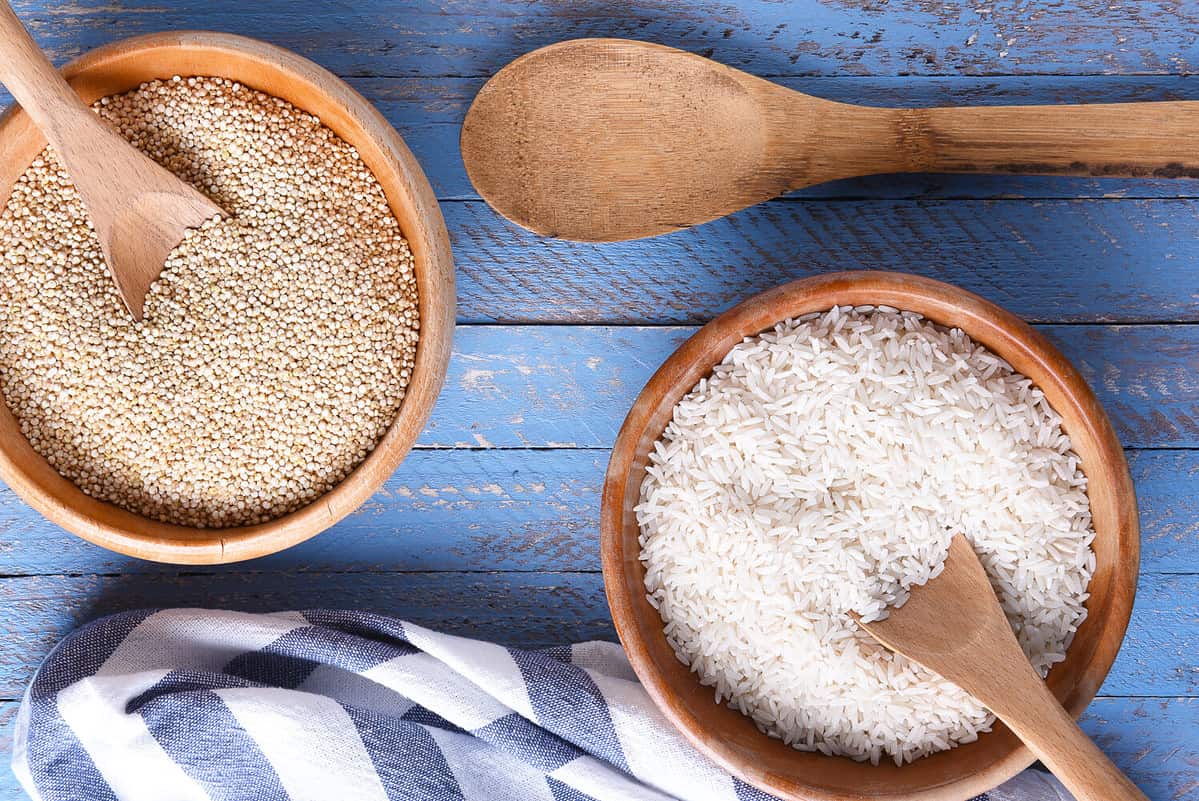 There are more than 120,000 different kinds of rice in the world. Given there are so many, you may not realize that a lot of them require different ways of cooking them.
However, we aren't going to cover every kind of way to make white rice. We will cover the best way to make white rice in a pot, which is most common in households and restaurants. The method that makes Jasmine white rice and other white rice can help you prepare something for dinner in case you don't have a rice cooker.
There are also important things to do before you cook the rice in the pot. Knowing what steps to take can assure you you have fluffy, perfect white rice for dinner.
How to Cook Rice On the Stove Step-By-Step
Before cooking with white rice, you must rinse it unless it's long-grained white rice. You won't rinse it because it removes the excess starch. It also helps to make the rice less sticky.
Regarding ratio, you want one cup of rice for every two cups of water. You also want to use a large enough pot to cook the rice because the rice could overflow on the pot if you use too much rice and water.
Here are the basic instructions on how to cook rice
Measure the rice ratio with the water.
Wait for the water to boil, and then add the proper amount of rice.
Wait for the water to return to a simmer.
Check the rice in 15-17 minutes to see if it's tender.
The water will continue to evaporate when you cook it on a medium heat.
The rice will be done when the water is completely evaporated.
Common Mistakes to Avoid When Cooking Rice on the Stove
There are common mistakes when making rice in a pot that you need to avoid. For example, the most common mistake is cooking on a high flame. This could cause a boilover of the pot and a mess in the kitchen. Always keep the flame from medium to low while the rice slowly cooks.
Another mistake is forgetting to rinse the rice before using it. This could cause the rice's sticky texture and potentially ruin the meal.
The Best Foods to Eat With Rice
You'll find plenty of options if you're wondering what to eat with white rice at home. You can eat white rice by itself or have it complement other meals.
Here's a list of some of the most popular ways to use rice for a meal at home:
Fried rice with chicken
Beef Teriyaki
Lemon rice pilaf
Thai coconut beef
Orange chicken stir-fry
Turkey curry with rice
Now You're Ready to Cook Rice on the Stove
Learning to cook rice on the stove in a pot offers an alternative to buying a rice cooker. It also helps you understand how to make rice, especially if your rice cooker doesn't hold enough rice. Cooking rice on the stove is a simple process that can give you more dinner variety.
Overall, following best practices on how to cook rice on the stove can help you make the best-tasting rice for dinner. You can also experiment with what to eat the rice with during a meal. Either way, learning how to make rice on the stove gives you endless meal options.
The image featured at the top of this post is ©Steve Cukrov/Shutterstock.com.