Peanut Butter Ghosts
Ingredients:
1 cup confectioners sugar
1 cup of peanut butter
3 tablespoons butter, at room temperature
½ teaspoon vanilla extract
1 16-ounce can vanilla frosting
1 tablespoon mini chocolate chips
Directions:
1. In a medium bowl, mix sugar, peanut butter, butter and vanilla until well blended.
2. On a baking sheet, form into small ghost shapes about 2″ high.
3. In a deep bowl, microwave frosting 10-20 seconds or until warm and runny; stir until smooth.
4. With a fork, dip one ghost at a time into frosting to coat; let excess drip off.
5. Press in two chocolate chips for eyes.
6. Use another fork to transfer the ghosts to a foil lined baking sheet.
7. Place in refrigerator to set.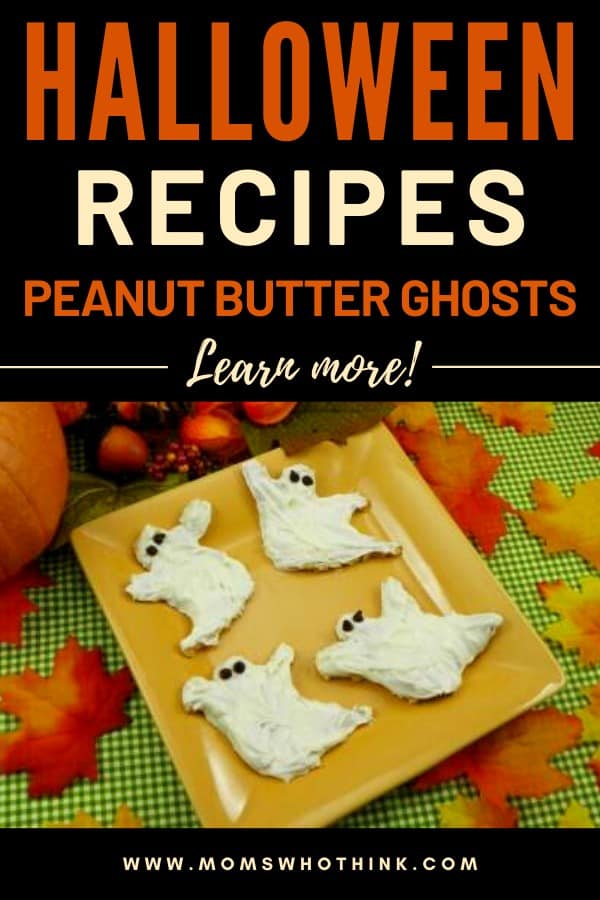 The image featured at the top of this post is ©Biscuits_London/Shutterstock.com.