According to the ancient Roman proverb "nomen est omen," the name is destiny. Our first names shape how we see ourselves and how others see us, so giving a child a name that will positively impact their life is crucial. For some families, this will be finding a name that symbolizes something or has a positive meaning. Meanwhile, other families may choose names that reflect the family legacy. Still, other parents may be looking for unusual or trendy names for their child.
Some names trend up and down over the years. Baby names rise and fall in popularity for many reasons. Popular fictional characters, celebrities, or public figures can also influence naming trends. In today's interconnected world, names from various cultures are becoming more widely accepted and adopted. Another significant factor in baby name popularity is regional, ethnic, and socioeconomic factors. These influences can sometimes be seen in state baby name data each year. So, what are some of the most popular names in Wyoming? What do they mean? And why are they popular? Let's find out.
Wyoming Top Baby Names: The top five for 2023
Based on the most recent information from the United States Social Security Office of the Actuary, these are currently Wyoming's most popular baby names.
| Boys | Girls |
| --- | --- |
| Noah | Charlotte |
| Owen | Olivia |
| Henry | Emma |
| William | Hazel |
| Hudson | Evelyn |
Table showing the top five most popular baby names in Wyoming in 2023
Olivia and Owen were nudged out of Wyoming's baby name top spot and replaced by Charlotte and Noah this year. Moreover, Charlotte and Noah are currently the most popular baby names in the United States in 2023. Hazel and Henry are also in the top ten baby names in the United States in 2023, so Wyoming reflects some nationwide trends in this list. Now, let us examine the meanings of these popular Wyoming baby names.
Wyoming Top Baby Names: The top five names for boys
Parents in Wyoming often look to the past, particularly their state's Western heritage, for male baby names. In the past five years, names like Wyatt, Logan, and Henry have all been popular. Family names and more traditional boys' names also top the chart.
The following are the top five baby names for boys in Wyoming
Noah – Noah is a Hebrew name that means "rest" or "peace." The biblical story of Noah and the Ark, where Noah builds an ark to save two of each animal from a great flood, is well known. This name gained popularity in the 1980s and again in the 2010s, frequently appearing in the top ten lists throughout these decades. It shows no sign of falling out of favor any time soon. Famous people with this name include Noah Wylie, an actor famous for portraying Dr. John Carter on "E.R." and Noah Schnapp, who plays Will Byers in the Netflix series "Stranger Things."
Owen – Owen is a Welsh name with possible Celtic and Greek roots. It came from the name "Owain," thought to be of Welsh origin, but some scholars insist that it is actually Irish or Latin. Meaning "young man" or "born of youth," the name first became popular in Ireland. Since the early 2000s, this first name has hovered near the top of baby name charts. Famous people named Owen include actor Owen Wilson and Canadian hockey player Owen Nolan.
Henry -It is no surprise that Henry has been the name of many kings, as it is a German name that means "ruler of the home." Eight English kings were named Henry, leading to its popularity in England and other English-speaking countries. Other than royalty, famous people named Henry include actor Henry Cavill and American car maker Henry Ford.
William – Another name popular among British royalty is William. William is originally an old German name meaning "strong-willed warrior" or "resolute protector." Spelled initially "Wilhelm" or "Willahelm," the name William became popular after the Norman Conquest of England and has remained popular ever since. People named William usually have the nickname Willy, Billy, or Will. English playwright William Shakespeare and the Prince of Wales, Prince William, are famous people with this name.
Hudson – Initially an English surname, Hudson has risen in popularity in recent years. The old English name means "son of Hudd" and is considered a version of the names Richard and Hugh. Teen actor Hudson West and YouTube star Hudson Matter are famous people with this name.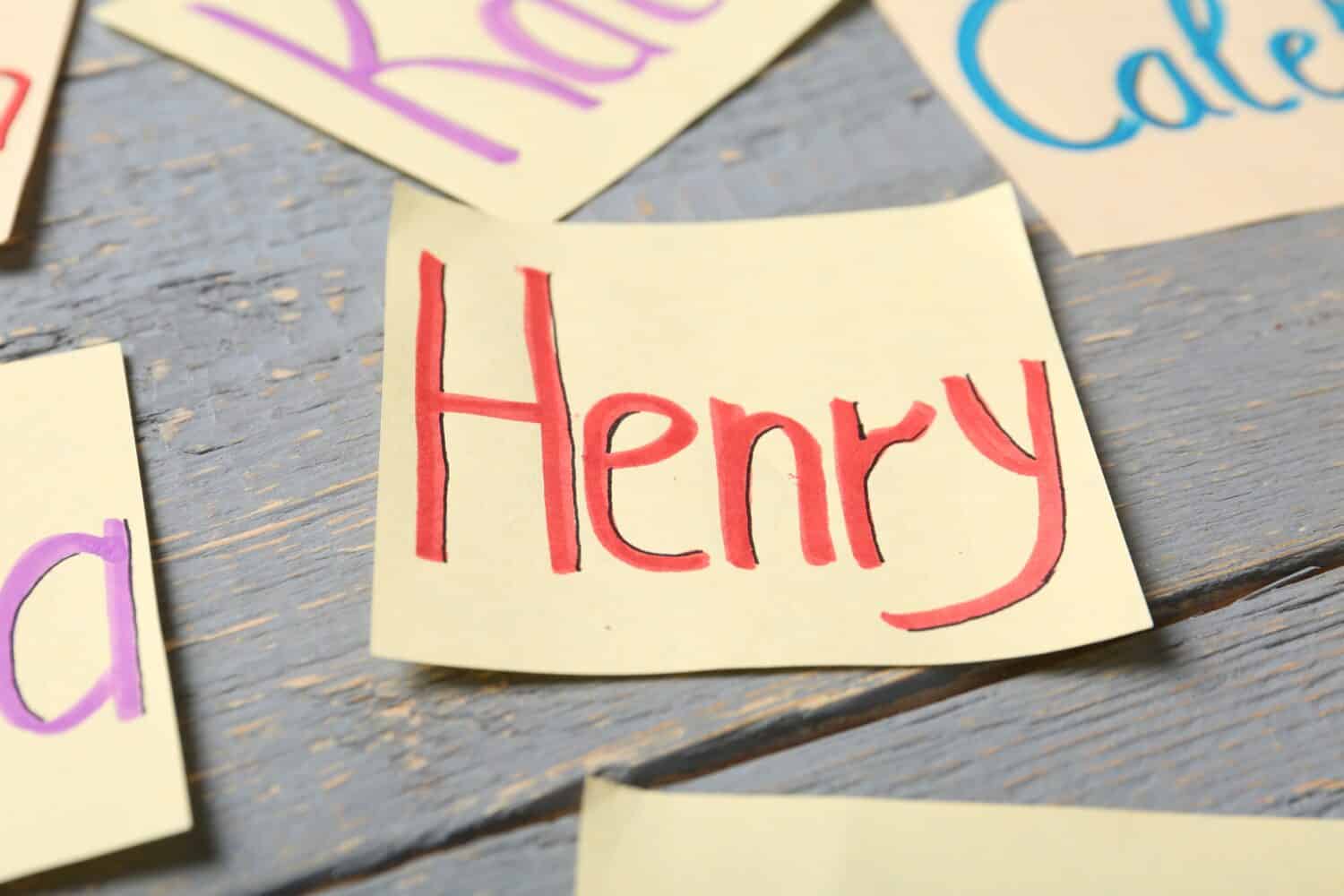 Wyoming Top Baby Names: The top five names for girls
Parents in America's least-populated state prefer traditional girl names with long histories. Like the rest of the country, Wyoming parents love the names Olivia and Charlotte because these two names are also in the United States' top five baby names. Let's see what other names made the list.
Charlotte – A feminine form of Charles, Charlotte is a French name that means "free." Common in France, England, and the United States in the 20th century, the name made a comeback in 2014 and has been steadily climbing ever since. Famous people named Charlotte include Queen Charlotte, the wife of King George III (Netflix fans will probably have heard of the Bridgerton series based on her life), and English novelist Charlotte Bronte.
Olivia – An English name meaning "olive," Olivia has been trendy since the 1990s. Olivia has been the most popular girl's name in England and Wales for the past five years. Additionally, it has climbed the top ten chart of baby names in America. Two famous people named Olivia are the famous actresses Olivia Wilde and Olivia Colman.
Emma – Originating in Germany, the name Emma means "whole" or "great." While popular in the 1800s, the name declined for many years until making a resurgence in the 1980s. English author Jane Austen named one of her novels after the name, and Jane Austen fan Emma Thompson starred in the film adaptation of Austen's novel "Sense and Sensibility."
Hazel – Once considered a terribly old-fashioned name, Hazel comes from the old English word meaning "brown." Some sources also claim it refers to the hazel tree, a symbol of protection and purity. Hazel joins other popular names from the 1800s that have resurged in popularity in the twenty-first century. Famous people named Hazel include Hazel Dean, an American actress and director, and jazz singer Hazel Scott.
Evelyn – Meaning "desired" or "beautiful," Evelyn is an English name that may be derived from the French name Aveline or the German name Avelina. Aveline is a name that comes from Latin, meaning "desired." While it is usually a girl's name in the United States, Great Britain uses Evelyn as a unisex name. For instance, English writer Evelyn Waugh is a famous man with the name. Olympic gold medalist Evelyn Ashford is another famous person with this first name.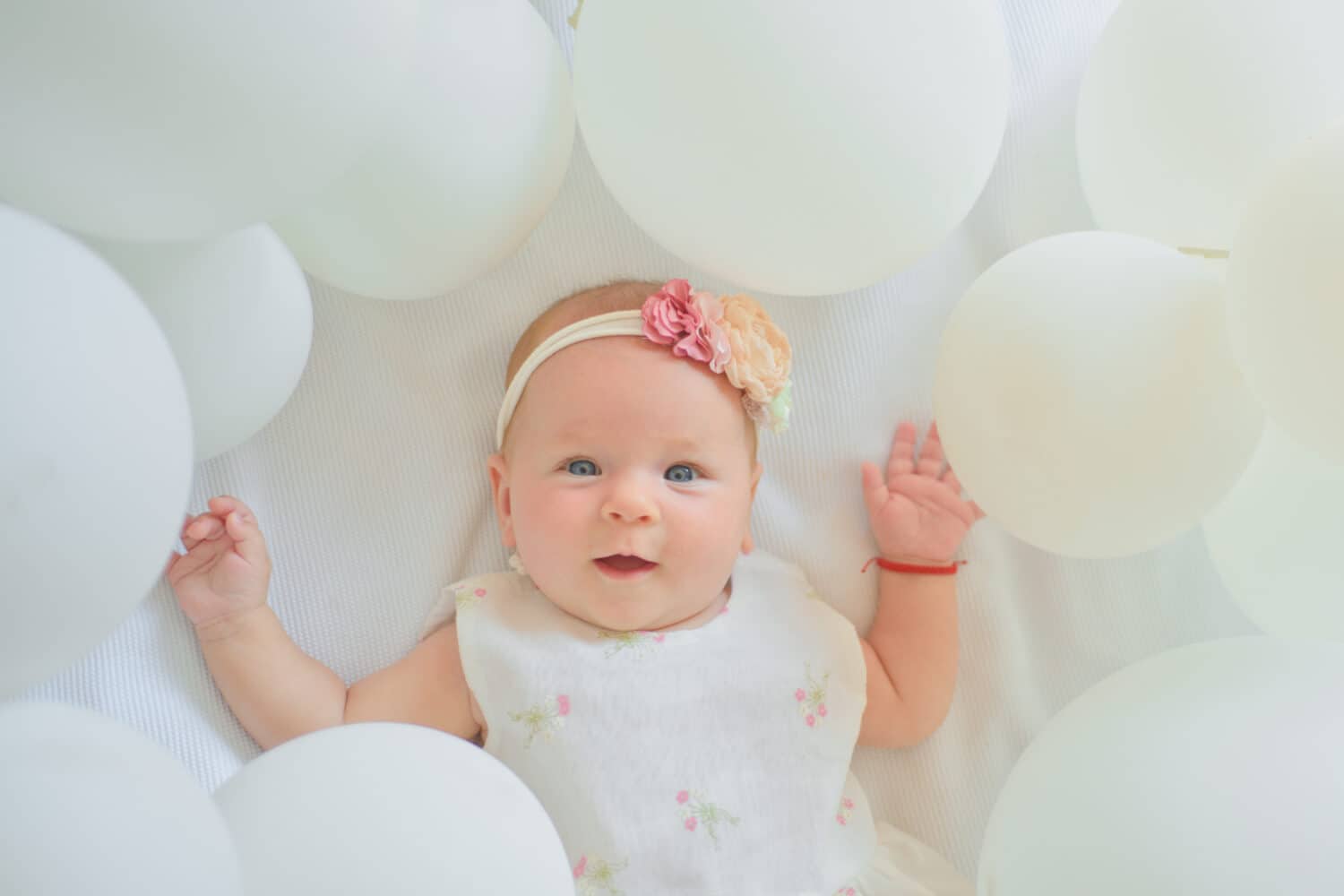 In Summary
Baby name popularity depends on many factors. While some parents prefer traditional family names, others want to name their child something unusual. Additionally, pop culture greatly influences naming trends, with many parents naming their children after a beloved fictional character or celebrity. Some names may fall out of fashion for decades only to become popular again.
The most popular baby names in Wyoming in 2023 reflect a resurgence of use in popular baby names of yore. Names like Charlotte, Henry, and William all have been the names of notable kings and queens throughout history. Names like Hazel and Emma, out of fashion for most of the twentieth century, are becoming increasingly popular. While it is always interesting to learn about the most popular baby names, these trends mostly prove that a great name never really goes out of style.
The image featured at the top of this post is ©B Calkins/Shutterstock.com.