All schools have strengths and weaknesses. Because people tend to be vocal with their complaints and quiet in their contentment, we often only hear about the problems with public education. But there are many things that our public schools are doing well, and Georgia is no exception.
While some Georgia schools consistently rank higher than others, there are several things that Georgia schools have absolutely nailed in recent years. From an appreciation of diversity to teacher retention, keep reading to discover seven ways this state's schools are getting it right.
Diversity
Children who attend Georgia's public schools will enjoy learning alongside peers of different races and backgrounds, especially in the metro Atlanta area. Using data from the 2021-2022 school year, the Georgia Department of Education (GaDOE) reported that 34.7% of its 1,686,318 public school students were white, 36.5% were black, 17.1% were Hispanic, and 4.5% were Asian. The remaining 4.5% were Native Americans, Pacific Islanders, and other races.
Georgia schools' diverse classrooms help students challenge stereotypes and learn how to work in a globally connected world. Exposure to other cultures at a young age encourages kids to appreciate diversity. It also provides a richer learning environment than classrooms where everyone is of the same race and background.
Dual Enrollment
Dual enrollment allows high school students to enroll in college while still in high school. This means they can earn college credits before graduation and save time earning a degree later. All states allow dual enrollment, but how each state implements these programs can vary greatly.
Many states' dual enrollment programs require parents to pay some or all of their student's college tuition fees. But the State of Georgia covers the cost for high school students who qualify for dual enrollment. In addition, Georgia students can enter the program in 10th grade, giving them an extra year to earn college credit over states that limit dual enrollment to the junior and senior years of high school.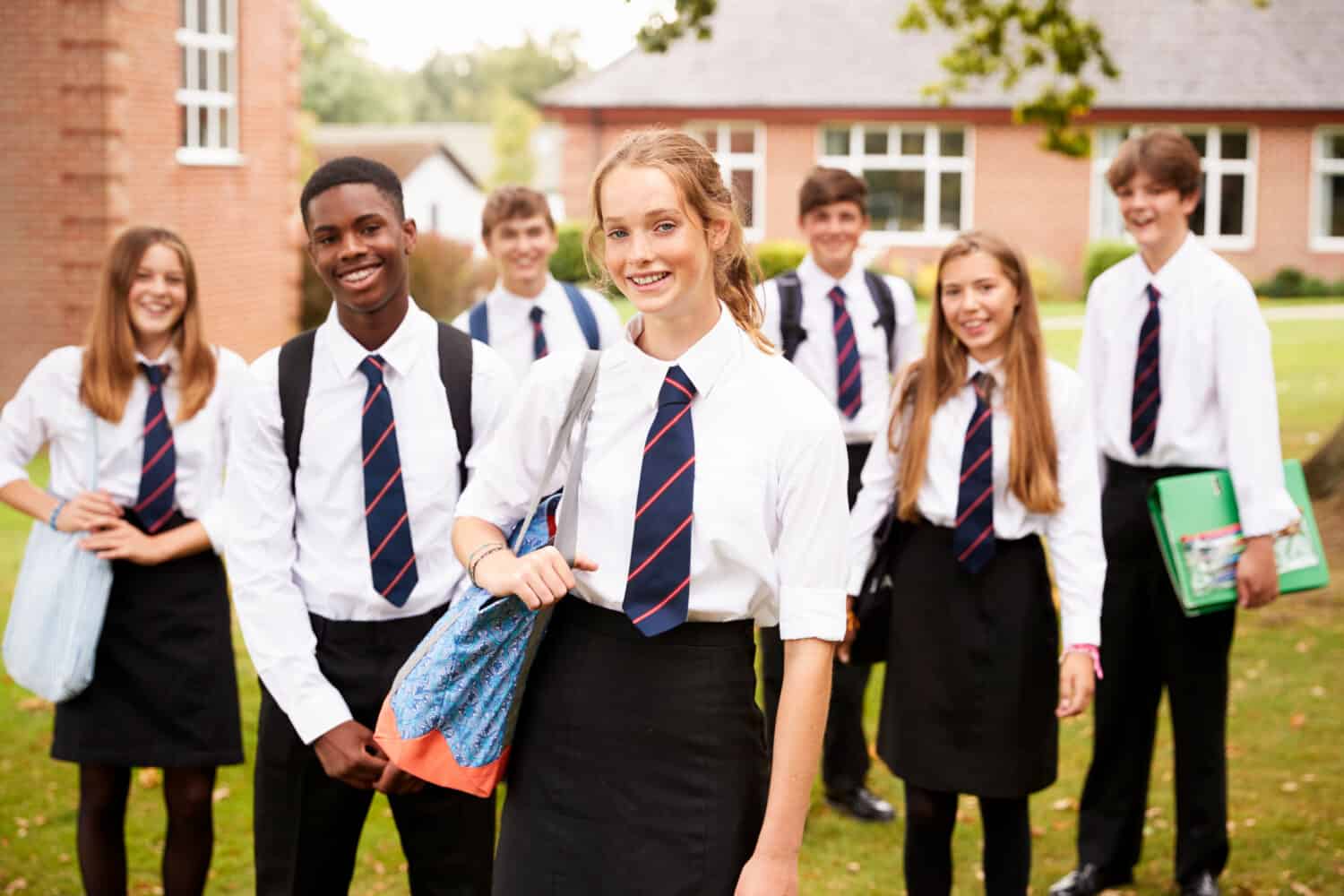 School Choice Vouchers
School choice is a hot topic of debate. Some people feel that school choice vouchers give all students an equal chance at a good education by helping parents afford alternatives to underperforming public schools. Others believe that school choice programs hurt public schools, especially those in low-income areas. Because public schools receive a certain amount of money per student, they lose money every time a student leaves.
Georgia offers open enrollment programs where students can transfer to other public schools within and outside their district. If a school district has a magnet school, all students can apply to transfer there. Georgia also has two school choice programs for students who wish to transfer to private schools.
The Qualified Education Expense Tax Credit program offers tax credits to those who donate to student scholarship organizations or SSOs. These are nonprofit organizations that give private school scholarships to children in need.
There is also the Georgia Special Needs Scholarship Program and its voucher program for students with disabilities. If parents are unsatisfied with their assigned public school, they can get a voucher for their child to attend private school. In March 2023, Georgia lawmakers shot down a contentious school choice bill. It would have given $6,500 to parents with children at public schools ranked in the bottom 25% to help them afford private school or homeschooling. The bill is expected to resurface next year.
Easy Homeschooling
The Home School Legal Defense Association (HSDLA) is a national homeschooling rights organization. It ranks states according to how easy or difficult it is to homeschool there. Georgia receives a positive rating for having few regulations in its homeschool statute.
Some states, such as New York, require parents to submit detailed records, obtain state approval of home study curricula, and allow state officials to visit their homes. In Georgia, parents have a little more freedom with homeschooling. They must file an annual declaration of intent to homeschool, agree to teach core subjects for at least four and a half hours per school day, and provide the equivalent of 180 days of instruction.
Parents are also told to write annual end-of-year progress reports and keep them on file for three years. Starting at the end of third grade, homeschooled students must take a standardized test once every three years. However, the GaDOE does not require parents to submit any proof that they've complied with these measures.
Career and Technical Academies
Career, Technical, and Agricultural Education (CTAE) programs are popular in Georgia's high schools. Formerly known as "vocational education" intended for underperforming students, CTAE programs now occupy entire campuses in many school districts.
Career education has expanded beyond cosmetology and auto mechanics to include healthcare, information technology, advanced manufacturing, child development, and agriculture. Starting in middle school, Georgia students can choose career pathways that guide them to choose classes supporting their career goals.
Additionally, Georgia offers the Great Promise Partnership to help at-risk students achieve success through career academy classes. This program has cut the state's dropout rate by allowing students to divide their school day between the classroom and a paid job. The program provides additional support through tutoring, mentoring, and career coaching.
Increasing Access to Free School Meals
Georgia joins dozens of other states striving to make school meals free to all students, regardless of income. As of June 2023, only five states have laws that allow all kids to eat free at school: California, Colorado, Minnesota, Maine, and Vermont.
In early 2023, Georgia State Rep. Imani Barnes introduced the Healthy Start Bill. It would have given every K-12 public school student free breakfast and lunch while increasing the amount of locally grown produce served in school cafeterias.
Georgia Governor Brian Kemp vetoed the bill, but the GaDOE stepped up to provide funds to benefit students who previously qualified for reduced-price school meals. During the 2023-2024 school year, these students can eat breakfast and lunch for free. State Rep. Barnes and other legislators have vowed to continue working toward providing universal free school meals for every Georgia public school student.
Teacher Stability
Experienced teachers make a real difference in the classroom, and Georgia's public schools are filled with them. According to GaDOE data linked in the Diversity section above, over 57% of the state's 119,492 teachers have over ten years of experience. An additional 38.4% have spent between one and ten years in the profession.
Are Georgia public schools a good choice?
As you can see, Georgia schools have a lot of things they do well. But school choice is a personal matter that involves deciding what's best for each individual student. Exploring the GaDOE website and reading other parents' school reviews is wise before deciding where to enroll your child.
Up Next:
The Oldest Schools In Georgia Are Ancient
The 8 Richest Schools In Georgia Will Blow You Away
The 14 Best Camps In Georgia Today
The image featured at the top of this post is ©Drazen Zigic/Shutterstock.com.