The richest schools in Georgia will blow you away! Not only are these schools pillars of excellent education throughout the state of Georgia, but they also happen to have the highest tuition. From preschool through high school, and let's not forget higher educational institutions, Georgia has so much to offer when it comes to a top-tier education. Keep in mind for most of these tuition rates; there are fantastic scholarships and financial aid packages to encourage students all across Georgia and beyond to consider these fine institutions.
In this post, you'll learn about some of the richest schools in the state of Georgia. We'll discuss what these institutions have to offer in terms of academics, campus size, and extracurriculars. Do they hold up to their cost of attendance? Keep on reading to find out about the richest schools in Georgia and their many educational offerings.
Primary Schools And High Schools
The following schools represent the $30-60k tuition bracket (via Private School Review). These primary and high school options have excellent resources and a high cost. We will discuss the financial aid and scholarship opportunities as well.
Rabun-Gap Nacoochee School
339 Nacoochee Drive, Rabun Gap, GA 30568
The Rabun-Gap Nacoochee School serves preschool through 8th-grade students. It is a day school and a boarding school that caters to students both from and outside of the state of Georgia. It is one of the richest schools in Georgia with yearly tuition costs clocking in at around $60,000 USD. The school was founded in 1903 and currently has around 630 students in attendance. Classes are small, with a student-teacher ratio of 7:1 and a 100% college acceptance rate.
Rabun-Gap Nacoochee School has a comprehensive and thoughtful curriculum spanning their lower school, middle school, and upper school classes. The school offers arts, theater, cirque, dance, music, and film courses. They also have athletics programs, extracurricular clubs and organizations, and AP courses available. In terms of the high tuition costs, 75% of students receive financial aid of some sort, with the median financial aid amount coming to about $27,000. Typically, financial aid covers around 61% of students' tuition.
Riverside Preparatory
2001 Riverside Drive, Gainesville, GA 30501
Riverside Preparatory is an all-boys school located in Gainesville, Georgia. It serves grades 6-12 and tuition costs sit at around $50,000 USD. This number is specific to boarding cadets, while day cadets pay around $17,000 to attend Riverside. Riverside is a part of the Association of Military Colleges and Schools and their mission is to educate a class of exceptional young men focused on the values of strong academic, leadership, athletic, and co-curricular activities. The school has a middle school and a high school, both of which cover a wide range of topics geared to provide students with a comprehensive education. From the arts to aerospace engineering, athletic programs to clubs and activities, Riverside Preparatory lives up to its place on this list of the richest schools in Georgia.
Pace Academy
966 West Paces Ferry Road NW, Atlanta, GA 30327
Pace Academy caters to kindergarten through 12th-grade students. Across 34 acres, Pace Academy has numerous gardens, athletic compounds, and school facilities that encompass the Pace student experience. The lower school program costs $31,970, while the upper school (middle and high school) increases to $36,800. However, Pace is very open about its wealthy endowment and mission to encourage students from all kinds of financial backgrounds to apply and be a part of the Pace community. Pace awards upwards of 4 million dollars in scholarship and grant money to students in need. The school has a hearty athletics program, lots of arts opportunities, extracurriculars, and a solid academic curriculum. They offer college counseling, small class sizes (30:1 student-teacher ratio), advanced placement courses, and SAT/ACT prep.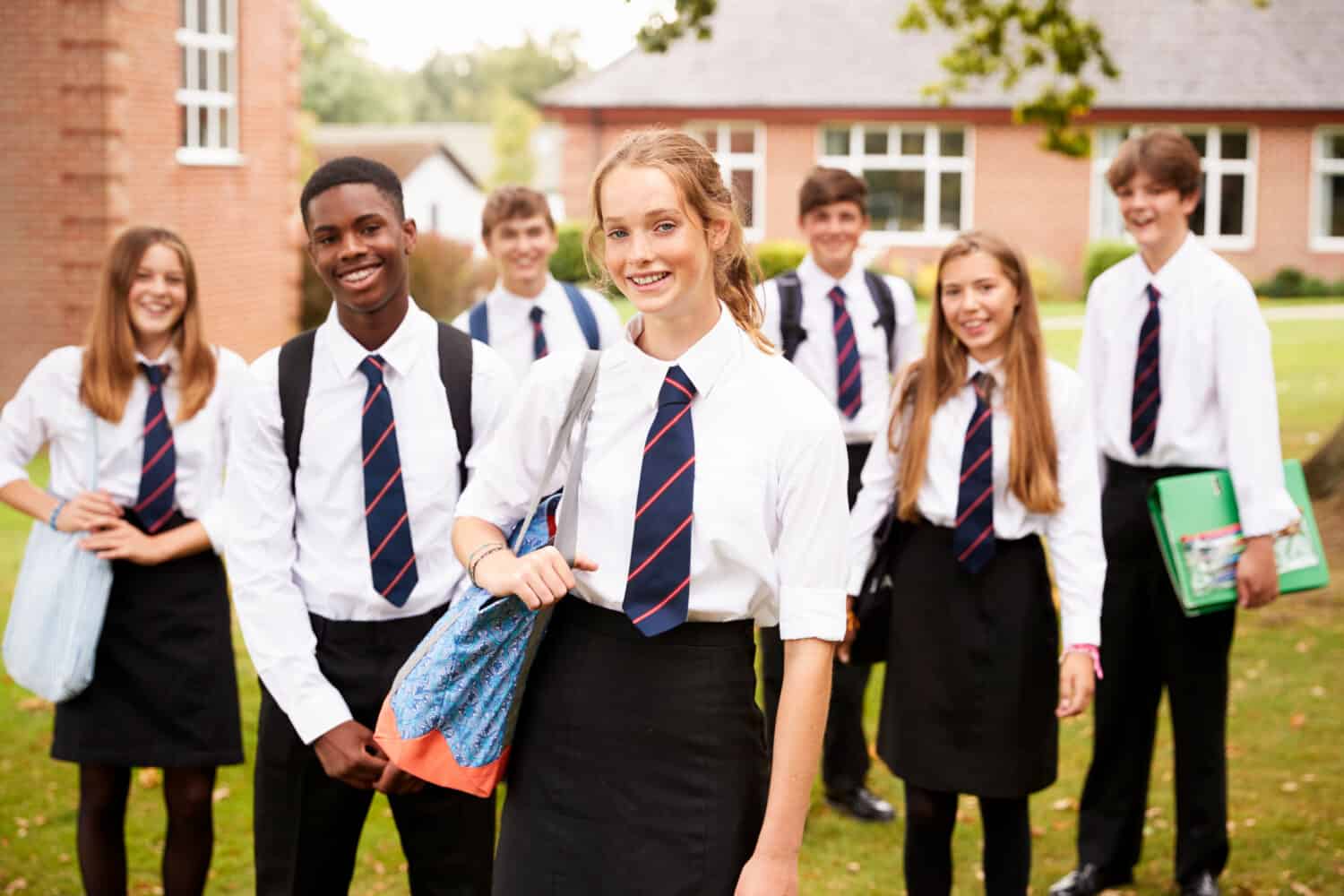 Threshold Community Program
3516 Covington Highway, Decatur, GA 30032
Previously known as The Community School, Threshold Community Program is open to grades 7-12. This school is specialized for students seeking more academic, emotional, and social support than a typical school setting can offer. There is the option for residential housing on campus, and numerous support and guidance opportunities are available at Threshold. This school costs around $32,000 USD depending on what program. There are counseling-specific programs that focus on anxiety, depression, and other health-related disorders. Counseling is also available for discussing the transition into adulthood, in terms of responsibility, communication, and educational achievements. There are also summer programs that can help students stay up to date with their academic goals. This highly specialized school is one of the richest schools in Georgia, but for the kind of individualized support they provide, the resources seem to balance out the cost. Financial aid and scholarships are available.
The Lovett School
4075 Paces Ferry Road NW, Atlanta, GA 30327
The Lovett School is a Christian school serving grades kindergarten through 12th grade. Located on 100 acres right on the shores of the Chattahoochee River, Lovett offers state-of-the-art academic buildings, sporting facilities, lots of natural outdoor land, and fine arts centers as well. The school was founded in 1926 and has an endowment of $140 million, making it one of the richest schools in Georgia on this list. Tuition costs range around $32,000 USD, but given Lovett's high rate of endowment and donors, they offer numerous financial aid options and accessible programs for families looking to join Lovett School.
Colleges And Universities
The following colleges in Georgia cost between $40k-$60k. Located all over Georgia, some of these academic institutions have a very high endowment as well as dedicated donors that help with their financial aid programs. All of these colleges and universities offer scholarships as well.
Emory University
1390 Oxford Road NE, Atlanta, GA 30322-1016
801 Emory St, Oxford, GA 30054
Emory University is a university that offers over 80 undergraduate programs, and 60+ minor programs, not to mention their graduate degree and professional degree routes as well. Outside of its academy offerings, Emory has over 300 student-run clubs, extracurriculars, and club sporting opportunities. With two campuses between Atlanta, Georgia, and Oxford, Georgia, the university boasts 985 acres. These are dedicated to academic facilities, sporting complexes, student housing, and performance art centers. Tuition is around $60,000 USD, depending on the program of enrollment. However, around 61% of Emory's student body receives some form of financial aid or merit-based scholarships. They strive to make Emory accessible to students from all kinds of socio-economic backgrounds.
Emory University in the News!
Emory University is a massive university. In turn, they have been able to make a few headlines at the time of writing. Take a look at these news stories below.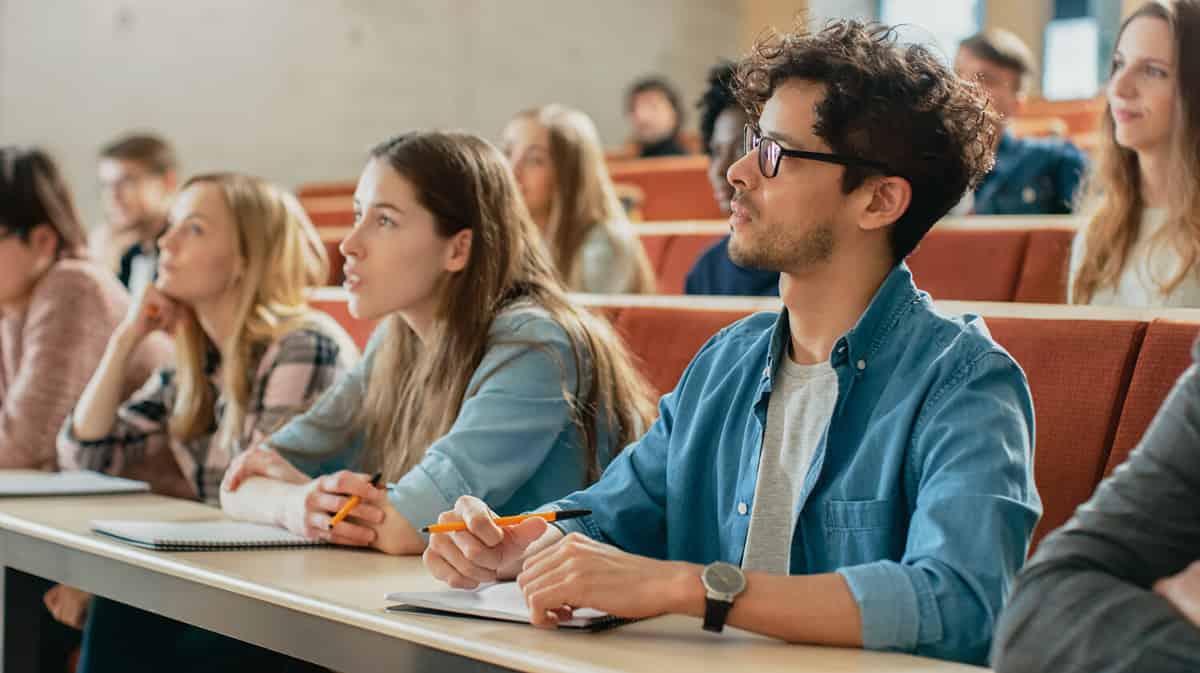 Agnes Scott College
141 E College Ave, Decatur, GA 30030
Agnes Scott College is a private women's college that costs around $45,000 USD, depending on the program. The undergraduate programs include 30+ majors, small class sizes, and financial aid offered to anyone who needs it. There are scholarships and need-based aid programs that are easily applied for. Their graduate programs include Masters in mental health counseling, data analytics, communications, medical sciences, technology, and leadership, and there's a graduate writing program.
Oglethorpe University
4484 Peachtree Rd. NE, Atlanta, GA 30319
Oglethorpe University costs around $43,000 USD to attend. However, it is ranked #48 on Fiske's guide for best financial aid packages in terms of colleges. According to their website, 27 million dollars in scholarships and aid are awarded to students annually. Oglethorpe offers personalized classes in over 30 major area offerings. They don't require the same general education requirements, allowing students to start in on their major interests the moment they step onto campus. Located right near Atlanta, Georgia, this school offers numerous activities both on and off campus to keep students excited to be where they are. With numerous academic, artistic, extracurricular, and athletic resources available, this is one of the richest schools in Georgia, but also one well worth considering.
The image featured at the top of this post is ©ESB Professional/Shutterstock.com.