Charlotte, North Carolina, is a vibrant city that captivates people with its unique blend of modernity and Southern charm. The city's modern skyline, quaint neighborhoods, and unique culinary scene draw people from all walks of life.
Moreover, the most populous city in North Carolina is also a major banking hub and home to many financial institutions, including the headquarters of Bank of America. The city's financial importance has earned Charlotte the nickname "Wall Street of the South." With so much money in Charlotte, it is no surprise that its richest schools are truly outrageous. They will blow you away with both their prices and the resources they offer students.
While North Carolina has an average of 828 private schools, ninety-six are located in Charlotte. Most of the schools on this list have 500 or more students. It's worth noting that the majority of private schools in Charlotte cater to students from pre-kindergarten to twelfth grade. The tuition fees for these schools differ based on the grade level of the child, depending on whether they are in kindergarten, elementary, middle, or high school.
The term "richest" schools can be somewhat subjective. It can refer to different aspects like funding, facilities, academic resources, and the socioeconomic backgrounds of students and their families. However, the following list is comprehensive in that it provides information on some of the most prestigious and well-established private schools in Charlotte.
Providence Day School
5800 Sardis Road, 28270
Providence Day School is a college preparatory school serving pre-kindergarten through twelfth grade. Approximately 1,174 students attend this private school that employs roughly 236 teachers. The average class size is eight students for every teacher. Sixty percent of teachers have an advanced degree in their field. Moreover, Providence Day School currently sits at number two on the list of best PK-12 private schools in North Carolina.
The school offers a comprehensive academic program to prepare students for college and beyond, including honors and Advanced Placement (AP) classes. Furthermore, the school has a strong athletic program with a variety of teams competing in different divisions. Students can participate in sports like basketball, soccer, lacrosse, swimming, and tennis. In addition to its college prep and athletics programs, the school has an excellent fine arts program that fosters creativity, self-expression, and an appreciation for the arts among its students.
Admission and Tuition
The school offers an inquiry form on its website and encourages interested families to attend one of its many admission events. Admissions assessments vary depending on what grade the child is entering. Likewise, tuition also varies, depending on which school division the child is starting.
Tuition for students attending school during the 2023-2024 school year breaks down as follows.
| Grade | Tuition |
| --- | --- |
| Transitional Kindergarten | $21,890 |
| Kindergarten | $24,035 |
| Grades 1 – 5 | $28,285 |
| Grades 6 – 12 | $31,175 |
Table showing the tuition costs for Providence Day School
What do these fees cover? Tuition covers school supplies and field trips for Lower School, as well as textbooks, iPads, Advanced Placement (AP) textbooks, and exams for all grades. However, optional class trips, P.E. uniforms, after-school programs, and tutoring will also add additional fees.
Financial Aid
Families requesting financial assistance should complete the Parents' Financial Statement form by September 1st. When seeking aid, it is necessary to provide tax returns from the previous year along with current pay stubs. Financial aid amounts depend on the family's need for assistance and will not affect admission prospects. However, families should plan on applying for aid each year.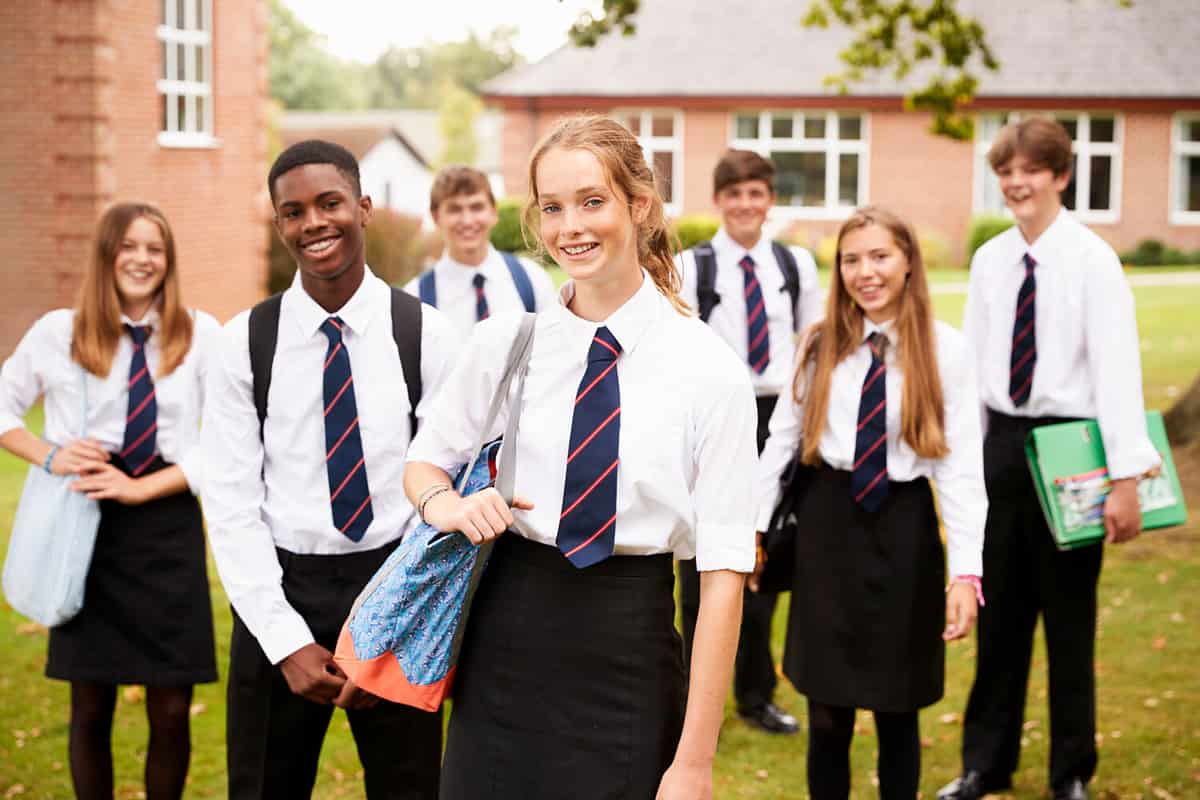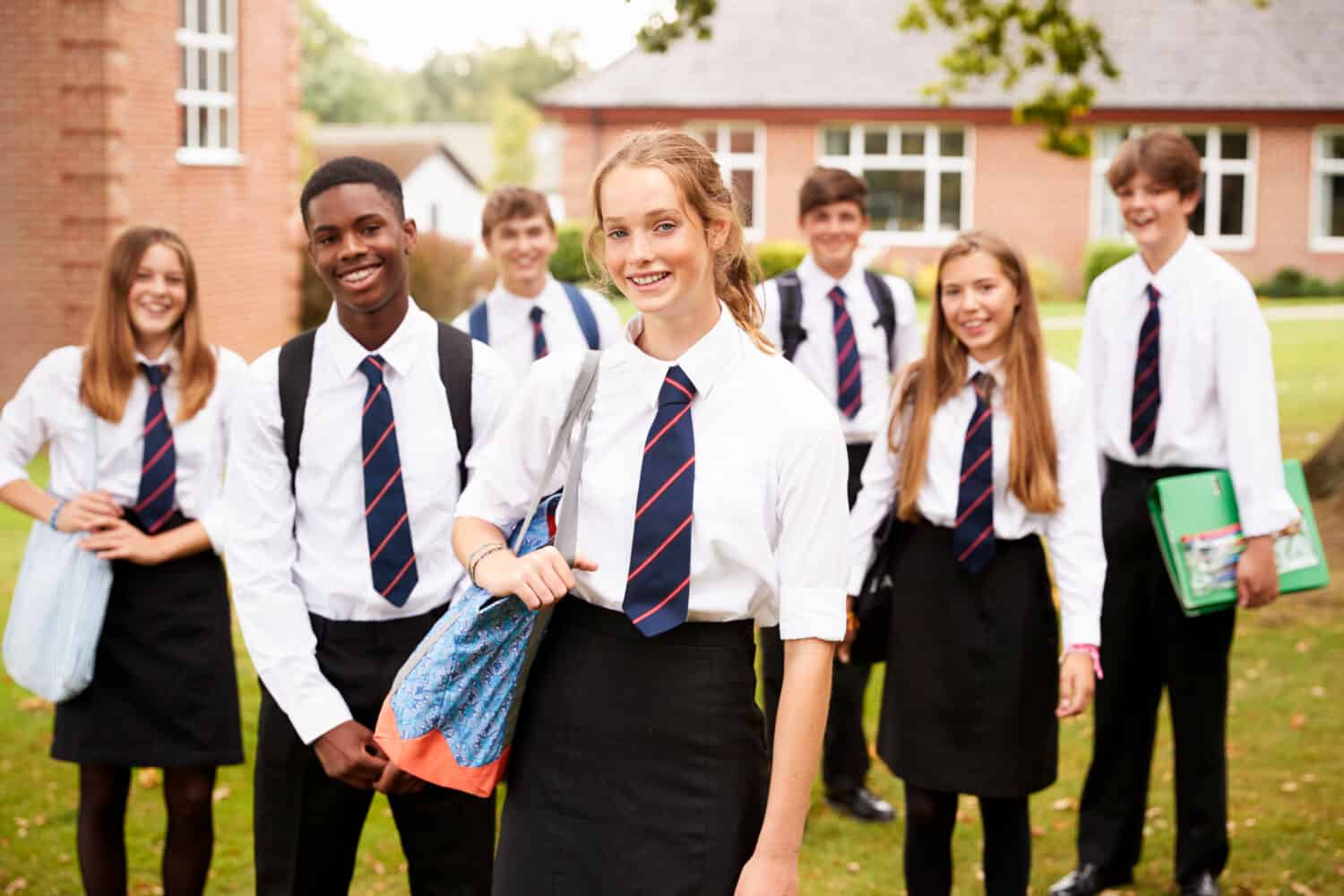 Charlotte Latin School
9502 Providence Road, 28277
Located on a gorgeous 128-acre campus, Charlotte Latin School is a respected independent day school. Founded in 1970, the school offers a comprehensive academic program from pre-kindergarten through grade twelve, providing students with challenging courses, including honors and Advanced Placement (AP) options. The curriculum focuses on classical languages, critical thinking, and leadership opportunities. Moreover, the school's art and writing programs have won many awards.
Approximately 1,514 students attend classes that have a student/teacher ratio of 9:1. The school encourages students to participate in athletics. As a result, approximately eighty percent of students participate in sports. Additionally, students take part in community service programs like Habitat for Humanity. Charlotte Latin students have built four homes for the housing charity and participate in both local programs and Habitat programs abroad.
Admission and Tuition
Interested families can complete an online inquiry form. After the inquiry is complete, families apply online and complete a checklist in the school's application portal. It is important to note that admissions are competitive with limited spaces available each year. While the school prefers students to enter kindergarten, they also consider applicants for sixth and ninth grades. Tuition rates for 2023-2024 are as follows.
| Grade | Tuition |
| --- | --- |
| Kindergarten | $22,550 |
| Grades 1 – 5 | $27,550 |
| Grades 6 – 8 | $30,200 |
| Grades 9 – 12 | $31,300 |
Table showing tuition costs for Charlotte Latin School
Tuition covers courses and science lab fees. Pre-kindergarten through grade five tuition fees also include textbooks. From sixth to twelfth grade, textbooks are a separate expense. Additionally, grades five through eight, as well as grade twelve, may require an advance payment of up to $350 for class trips. There are optional charges for Student Accident Insurance ($65) and a Tuition Refund Plan (0.45% of tuition).
To reserve a spot at the school, a deposit of $2,500 is required. The school prefers full payment at the start of the school year; however, they do offer a monthly payment plan. You also have the option to divide the tuition costs into two payments. If payments are on time, there are no additional fees. If paid late, Charlotte Latin School has a service charge of 1.5% per month.
Financial Aid
The school offers need-based assistance through Charlotte Latin School's scholarship fund or from direct donors who support the school. Additionally, it is the only North Carolina private school active in the Malone Scholarship program. Students in grades seven through twelve may apply for the scholarship.
Charlotte Country Day School
1440 Carmel Road, 28226
Charlotte Country Day School offers classes from pre-kindergarten through grade twelve. Dr. Richard K. Erdman founded the school in 1941. It currently has accreditation from the Southern Association of Independent Schools (SAIS) and the Southern Association of Colleges and Schools Council on Accreditation and School Improvement (SACS CASI).
Approximately 1,744 students attend classes with a student/teacher ratio of 8:1. Uniquely, It is the only school in Charlotte with a separate campus for middle school students, designed to support them during these transitional years. Moreover, both campuses boast state-of-the-art facilities, including a center for mathematics, an aquatic center, a maker space, and a modern gym with weight and wrestling rooms. Middle and Upper school students can participate in a travel abroad program with Charlotte Country Day's sister schools around the world.
Admission and Tuition
Parents begin the admissions process in the fall with Open Houses, campus visits, and meetings with the admissions team. The child completes an entrance exam followed by an interview with a faculty member. Additionally, applicants provide transcripts and teacher recommendations. After enrollment, the school requires ten percent of the yearly tuition to secure the student's spot. Additionally, to assist families with their financial planning, the school offers various payment plans.
| Grade | Tuition |
| --- | --- |
| Junior Kindergarten | $21,185 |
| Kindergarten | $22,220 |
| Grades 1–4 | $26,280 |
| Grades 5–8 | $28,295 |
| Grades 9–12 | $29,480 |
Table showing tuition costs for Charlotte Country Day
Twenty-one percent of students currently receive approximately $8.6 million in financial aid. However, families must reapply for aid every year. Unfortunately, Charlotte Country Day does not offer merit-based scholarships. All tuition awards are based on the financial needs of the family.
Charlotte Christian School
7301 Sardis Road, 28270
Charlotte Christian School's mission is to provide a Christ-centered education that prepares students to excel academically, grow spiritually, and develop leadership qualities. Founded in 1950, Charlotte Christian School serves pre-school through 12th grade. There is also a strong focus on academic excellence, character development, and nurturing the spiritual growth of its students.
The school offers its 1,169 students a dedicated robotics and STEM lab, enrichment classes, after-school clubs, and twenty-two Advanced Placement (AP) and college-level courses. Impressively, the school's robotics team participated in the 2022 World Robotic Championships. In addition to academics, the school has a large athletic program. Swimming, soccer, tennis, and wrestling are just a few of the sports students can play.
Admission and Tuition
Interested families should apply early to receive priority admission consideration. However, the school considers applications received later on a rolling admission basis. The admission requirements vary depending on which grade the child is entering. International students are welcome; however, these students pay an additional two-thousand dollars per year in tuition.
| Grade | Tuition |
| --- | --- |
| JK/Kindergarten | $18,000 |
| Grades 1-5 | $19,995 |
| Grades 6-8 | $21,275 |
| Grades 9-12 | $23,755 |
Table showing tuition cost for Charlotte Christian School
In addition to tuition, new families will pay a $1,000 non-refundable new family fee. After enrollment, the school requires a $1,000 security deposit, which is fortunately applied to the tuition balance. If tuition is paid within two weeks of acceptance, the account receives a $200 credit. A ten-month payment plan is available; however, it comes with a steep monthly $250 installment fee.
Financial Aid
Charlotte Christian School allots a limited amount of funds for families in need each year. The school sums up the process on its website. However, even after receiving financial aid, families are still responsible for fifty percent of their child's tuition. Unfortunately, this cost will disqualify some families looking at a private school education. An independent school program distributes all financial aid, which is solely need-based.
The Fletcher School
8500 Sardis Road, 28270
The Fletcher School is a well-respected independent school empowering students with specific learning differences (SLD) or learning disabilities. Established in 1982, the school offers specialized educational programs tailored to meet the unique needs of its students. Alongside its academic program, The Fletcher School provides a supportive and nurturing environment by also focusing on the social and emotional growth of students.
However, to attend Fletcher, students must have a diagnosis of a specific learning disability and/or ADHD and demonstrate above-average intelligence. Students who have dyslexia or disorders in reading or math are excellent prospects for Fletcher School. Moreover, students attend small classes with roughly a 6:1 student ratio so that each student receives more attention. To this end, teachers develop individualized plans for each student that use repetition and cumulative teaching methods.
Admission and Tuition
For more detailed criteria about who qualifies for The Fletcher School, see their admissions page for specific information. Interested families should complete an inquiry form and then either attend a virtual or in-person tour of the school. Parents will also need to provide a comprehensive psychological and educational evaluation completed by a licensed psychologist within the past three years. In addition, faculty will have an informal assessment meeting with the child. The school also requires student transcripts and recommendation letters.
Unlike the other private schools on this list, Fletcher School structures its tuition a little differently.
Application Fee: – $320 (non-refundable)
Enrollment Fee – $800 (non-refundable)
Tuition for Grades K-5 – $27,600
Tuition for Grades 6-12 – $29,100
For kindergarten through fifth grade, this tuition fee includes textbooks. However, grades six through twelve will pay extra for textbooks. Additional costs may include yearbooks, school photos, lunch, and admission fees for field trips.
Financial Aid
Upon completion of the admission application, families may apply for financial aid. The FACTS Grant Aid and Acceptance Program awards aid annually. Moreover, parents can also apply for two North Carolina education assistance grants. Families may also qualify for a medical tax deduction and should discuss this with their tax provider. Finally, the school also accepts loans provided by Sallie Mae.
Colleges and Universities
Once your child has completed their secondary education, it is time to explore colleges. Charlotte has no shortage of rich university choices. Private colleges in Charlotte offer a diverse range of educational opportunities. Let's explore three of the best known. Queens University of Charlotte provides a comprehensive liberal arts education, Johnson & Wales University – Charlotte excels in culinary and hospitality programs, and Davidson College boasts a reputation for academic excellence just outside the city.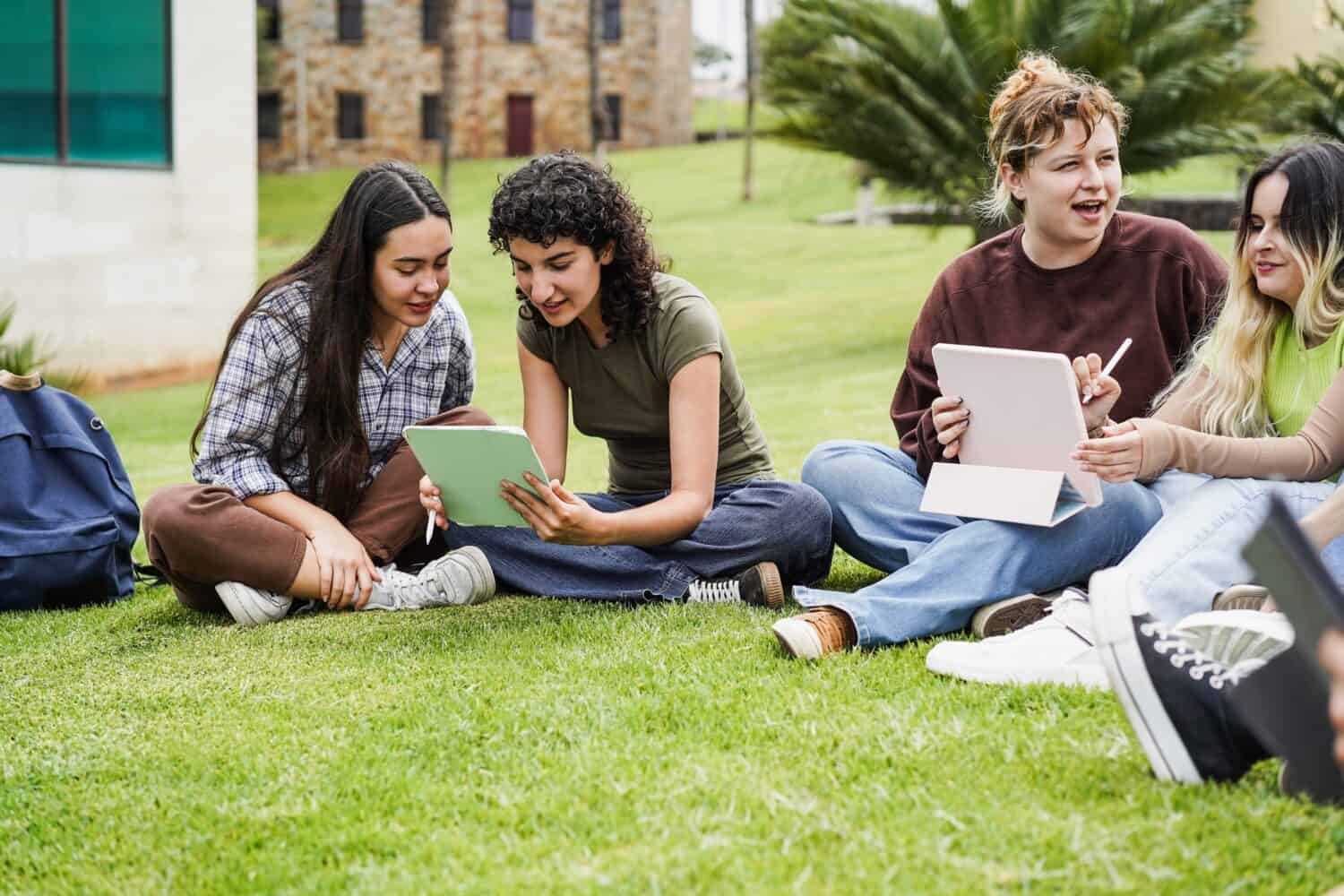 Queen's University of Charlotte
1900 Selwyn Ave, Charlotte, 28274
Tuition: $40,790
Initially founded as a women's college in 1857, Queens University has approximately 2,300 students. Perhaps because of its history, female students still comprise sixty-four percent of the student population. The university offers thirty-four undergraduate majors and ten graduate programs. Additionally, the majority of its students are enrolled in the school's health or business programs. Seventy-seven percent of classes average twenty or less students. Over half of the students live on the 95-acre campus.
Admission and Tuition
Prospective students submit an essay, high school transcripts, and a report of all high school extracurricular activities with their application. Letters of recommendation from teachers, counselors and community leaders strengthen admission prospects. Additionally, Queens University requires either ACT or SAT scores. Finally, Queens encourages students to schedule an interview as well as a campus tour.
In addition to the base tuition rate of $40,790 per year, living expenses, books, transportation, fees and other miscellaneous expenses add to the cost. Once these expenses are added to the total, students can expect to pay the following for each year.
On-Campus Student – $67,390
Commuter – $54,990
Off-Campus – $67,990
Upon acceptance, students must pay tuition in full or set up a payment plan. If the account is not in good standing, a seventy-five-dollar late fee is assessed each month. Payment options include check, wire transfer, or online credit card payments. The university encourages students to apply for financial aid, whether it is merit or need-based, to help with tuition costs.
Financial Aid
Have questions about financial aid? The university's financial services counselors are available Monday through Friday to help students navigate the process. Queens offers a number of scholarships, including the Gossett Jewish Leadership Scholarship, the CPCC Presidential Scholarship, legacy scholarships for children of alumni, and athletic scholarships.
All students are considered for scholarships. Additionally, ninety-eight percent of students receive financial aid. Some students complete work-study programs to assist with the cost of tuition. Queens considers need-based aid after students complete the Free Application for Federal Student Aid (FAFSA).
Johnson & Wales University
801 West Trade Street, 28202
Tuition: $39,792
Johnson & Wales University offers a variety of undergraduate programs in disciplines such as business administration, culinary arts, baking and pastry arts, event management, and entertainment management. Moreover, Its flagship program is culinary arts. Students receive hands-on training and experience in the university's state-of-the-art culinary facilities, including specialized labs, kitchens, and classrooms. Finally, the Wildcat Center is a 33,000-foot facility that houses student organizations and a comprehensive fitness center.
Approximately 1,400 students attend the university and first and second-year students are required to live in one of two halls. Of course, this raises tuition costs. Regarding academics, the university maintains a student-faculty ratio of 15:1, and over sixty percent of its classes have fewer than 20 students. The average freshman retention rate, which serves as an indicator of student satisfaction, stands at sixty-seven percent.
Admission and Tuition
Prospective students considering Johnson & Wales can schedule a campus tour. The university encourages transfer students to apply due to its liberal transfer policy and the availability of scholarships for them. Active-duty military receive additional support services to aid in the transition to civilian life, including academic and career counseling and personal financial planners.
Depending on the student's study course, anticipate additional fees in addition to the base tuition of $39,792.
New Student Fee: $416 (first year only)
Student Activity Fee (Undergraduate only): $200
College of Food Innovation & Technology (CFIT) Uniform & Toolkit fee: $376
Dietetics & Applied Nutrition Uniform & Toolkit Fee: $230
Student Health Insurance Plan (SHIP) Annual Fee: $2,668
Rooms and meal plans range between $10,758-$12,176 per year. To cover tuition costs, the school offers a couple of different plans, including a monthly payment option.
Financial Aid
Johnson & Wales accepts federal financial aid in the form of grants and loans. Additionally, work-study options may offset student debt. All of these programs can be accessed through the Free Application for Federal Student Aid (FAFSA). It should be noted that courses not required in the student's program of study may not be covered by financial aid.
Davidson College
405 N Main Street, Davidson, 28036
Tuition: $60,050
Davidson College is a private liberal arts college located in Davidson, North Carolina, about 20 miles north of Charlotte. It offers students the best of both worlds in terms of environment. Students will study in a peaceful, rural area while remaining close to a cosmopolitan city. It also offers Lake Campus, an exclusive 110-acre location on Lake Norman, where students hike, canoe, and kayak.
Davidson emphasizes personalized education and close faculty-student interactions with small classes, research opportunities, community service, and the Global Perspective program, their unique study abroad program. Davidson College's Division I athletic program, especially its men's basketball team, is renowned. The Wildcats maintain a strong sports tradition and actively compete in the NCAA Division/ Atlantic 10 Conference.
Admission and Tuition
Davidson has a high selective admission process with three separate application types for students to consider. Additionally, their application consists of essay questions, a personal statement, letters of recommendation, and extracurricular activities. However, SAT and ACT scores are not required, although they are recommended for home-schooled students considering Davidson.
Basic tuition costs include the student activity fee, on-campus medical care, and a student mailbox. An orientation fee of two-hundred and fifty dollars is required for first year and transfer students. Anticipate additional fees for housing and meal plans.
Checks, credit card, and wire transfers are accepted for tuition payment. A four-month payment plan is offered each semester to families who would like to spread out tuition payments. However, there is a late fee charge and interest added to late payments.
Financial Aid
Financial aid does not include loans because the school has a special trust to help families with cost. Davidson uses information from the FAFSA and the CSS Financial Aid Profile to calculate each student's need and cost responsibility. Outside scholarships can be applied to tuition, too. Families can schedule an appointment with Davidson's financial aid team to discuss financial aid packages.
One Final Note
Families in Charlotte, North Carolina, choose rich private schools over public schools for various reasons despite the sometimes outrageous expense. Most of the prestigious schools on this list offer personalized attention to students in smaller classes or offer specialized programs unavailable at public schools. Whatever the reason for considering a private school education, families must consider their individual preferences, educational priorities, and the cost carefully to make the best decision.
The image featured at the top of this post is ©ESB Professional/Shutterstock.com.