While there are approximately 2,554 public schools in Washington state, many parents consider sending their children to private schools instead. Why? Well, private schools receive more funds than public schools in the form of tuition and endowments. Additional funds mean these schools can spend more dollars per student, offering everything from high tech classrooms to impressive college prep programs.
Of the 757 private schools in Washington, forty percent of them are religiously affiliated. Many parents believe faith based private schools instill strong principles and values in their children. Other factors that draw parents to "rich" private schools include smaller class sizes, student safety, and more individualized attention for their child.
Let us look at the seven richest schools in Washington and see what students receive in exchange for some of the highest tuition rates in the state.
Elementary, Middle, and High School
Private schools in the PK-12 years offer many diverse programs to entice students and families. Some focus on individualized teaching methods while others focus on college preparation. Additionally, private schools during these years tend to offer leadership development and other character-building activities. Private schools in Washington state have a variety of curriculums that incorporate these themes.
Chestnut Hill Academy
13633 SE 26th Street, Bellevue, 98005
Tuition: $30,905
Chestnut Hill Academy is a small K-5 school in Bellevue, Washington. Opened in 1998, the academy boasts small classes sizes and a beautiful campus with a large library. Over sixty percent of students identify as students of color, so the school is very diverse, a rarity in a private school environment.
Impressively, actual chefs prepare student lunches that explore different cuisines around the world. Fresh basil pesto gnocchi with oven-roasted tomatoes and cheesy garlic bread are examples of the refined dining provided by the school. The lunch program gives students a healthy meal while also teaching them table manners.
The secular co-educational academy also has an impressive computer lab where students learn coding. The classrooms have Promethean boards, and older students receive their own tablets. Extracurriculars include Spanish, art, music, and PE. In addition to academics, every child receives individualized attention that focuses on inspiring leadership qualities and self-confidence. Most students matriculate to other private schools in the area.
Naturally, this is all quite expensive. In addition to the yearly tuition of $30,905 per year, parents pay a $125 application fee and a $1,200 deposit to secure their child's place at the academy. Parents should expect additional charges for after school care, summer camp, and the skiing program. The academy also takes students on expensive field trips like their Washington D.C. excursion which averages $3,200. No financial aid information is available for this school.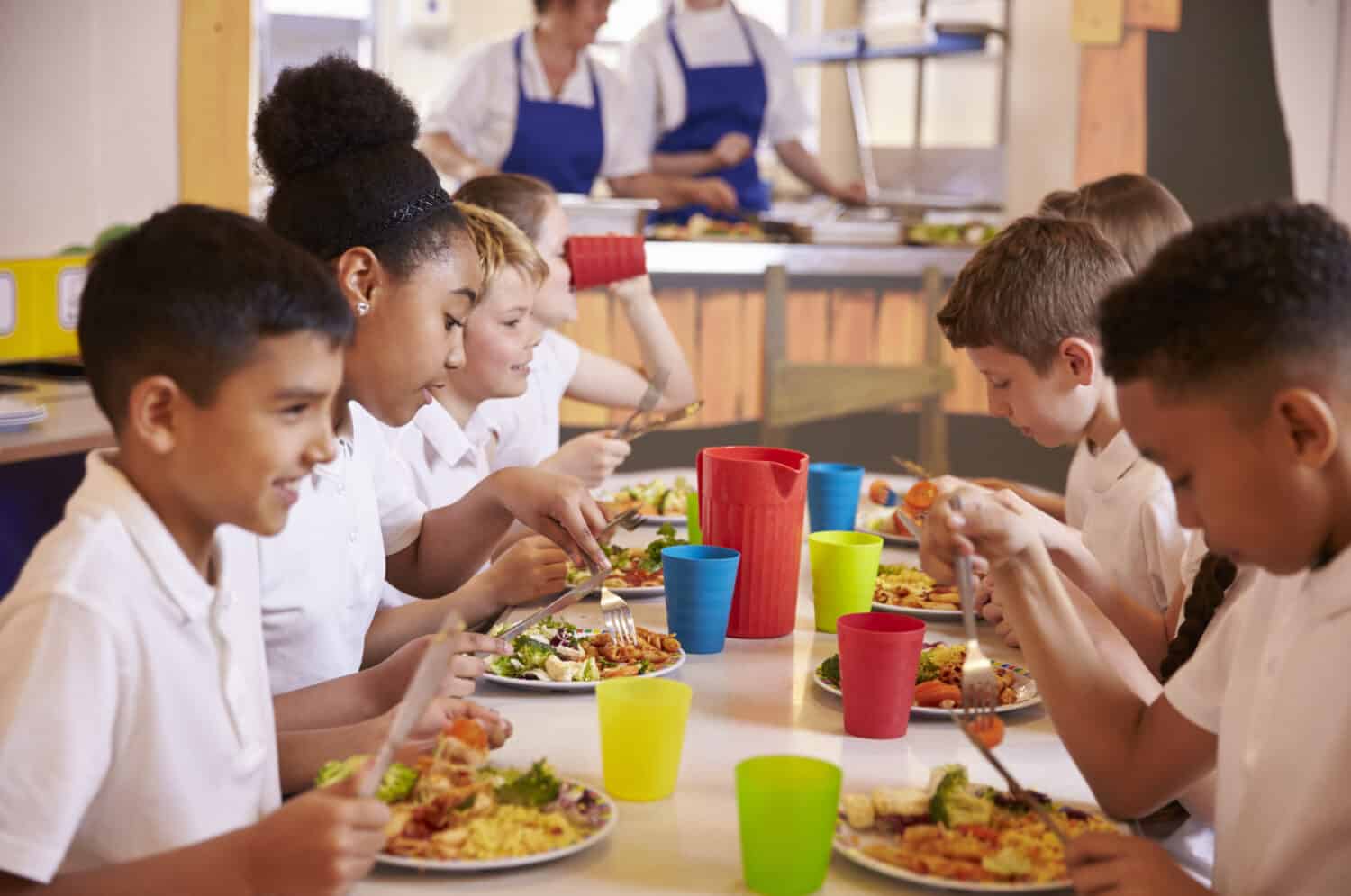 Rainer Christian Middle and High School
19830 SE 328th Plaza, Auburn, 98002
Tuition: $8,500 – $11,720
Rainer Christian Schools is a complex of schools located on three different campuses.. The middle and high schools serve approximately 581 students. Students receive both academic and religious instruction. Rainer Christian emphasizes college preparation with extensive testing while also offering college credit for certain classes. Besides academics, Rainer Christian Schools offer an extensive athletics program that allows students to participate in sports such as baseball, basketball, and track.
In addition to the tuition which varies depending on the student's grade level, parents pay a $75 application fee, a non-refundable $275 registration fee, and a $250 athletic fee. New students pay a one-time $575 facilities fee. Each family is required to volunteer at the school for fifteen hours per year. Those who do not fulfill this obligation are charged $25 per hour at the end of the school year.
The school offers a variety of monthly payment plans. Moreover, financial aid applications are reviewed annually and are based on need. The school also offers a fifteen percent discount to children of full-time pastors and military families.
Dartmoor School
9618 Roosevelt Way NE, Seattle, 98115
Tuition: Varies
Dartmoor School is another private school with multiple campuses, including one in Seattle. Dartmoor's approach to education is to get rid of classes completely, instead offering each student a single instructor to provide a customized one-on-one educational experience. Moreover, they work with students who have dyslexia, Asperger's, and AD/HD. Gifted students and students with social, emotional, or health challenges also attend Dartmoor.
In addition to its tailored educational model, Dartmoor also has a flexible schedule to accommodate their students' families. The school also offers ESL (English as a Second Language) instruction and test preparation for the ACT and SAT.
Tuition varies widely because each child receives a customized educational program. The school encourages interested families to inquire on their website. Unfortunately, financial aid information is not available for this school.
Lakeside Middle and High School
14050 1st Avenue NE, Seattle, 98125
Tuition: $42,000
Lakeside Middle and High School is a small private school that ranks as the best private school in Washington state and the twenty-third best private school in the United States. Serving grades five through twelve, it has an average class size of seventeen students. Every middle school student participates in visual or performing arts each year. Additionally, eighty percent of all students play sports on one of the school's twenty-three varsity teams.
Their college preparation program is currently the best program in the state. Moreover, Lakeside Schools have the best STEM program, too. The school also receives high marks for diversity and test scores. Lakeside boasts a state-of-the-art library that emphasizes digital literacy in addition to reading and research. Finally, Lakeside School offers volunteer opportunities for its students where they can work with local charities.
Lakeside offers financial aid programs for families whose budget might strain under the $42,000 per year tuition. Thirty-two percent of Lakeside students receive aid with the average award equaling over ten thousand dollars. According to their website, nearly 8.7 million dollars in financial aid were awarded for the 2023-24 school year.
Other costs include lunch fees that range from $108 -$124 and various music fees. Grades seven through twelve receive a Lenovo laptop that averages $1,590. An annual bus pass for students averages $2,338 per year. All of these school related expenses may be covered by financial aid.
Colleges and Universities
Why choose a private college or university? Private universities boast higher four-year graduation rates than public universities. Private college graduates tend to make more money than public school graduates. Additionally, some private colleges have more prestigious reputations than public universities. While private universities do tend to offer less classes and programs than their public counterparts, the degree programs are more customizable with smaller classes. Let us look at three of the most expensive colleges in Washington state and see how they compare.
Whitman College
345 Boyer Avenue, Walla Walla, 99362
Tuition: $58,622
Ranked as one of America's best colleges, Whitman College is located in the Blue Mountains of the Pacific Northwest. Additionally, Whitman makes the top five on Princeton Review's list of most accessible professors. Freshmen participate in "First Year Seminars" where students are taught by a team of faculty members representing different departments. Whitman College also offers students research opportunities where they work side by side with faculty and co-author papers.
Founded in 1883, this rural campus has approximately 1500 students. It has a competitive acceptance rate of fifty-nine percent while seventy-eight percent of students graduate within four years. Additionally, the college boasts small class sizes and offers an extensive list of majors and minors.
Post-graduation statistics often indicate the quality of education received. Eighty-six percent of graduates report employment within two years of graduation with the average earnings of $51,000 per year. Additionally, seventy-three percent of students feel optimistic about their prospects post-graduation.
With tuition and housing equaling over fifty-eight thousand per year, ninety-three percent of students receive some form of financial aid. The school offers both merit and need-based aid. Moreover, Whitman's early financial aid guarantee program has received kudos from the New York Times and The Journal of College Admission. With their early guarantee, prospective students can estimate their future college costs. Families considering Whitman College fill out a form on the college's website and submit the required information.
Seattle University
901 12th Avenue, Seattle, 98122
Tuition: $53,235
Located on a fifty-acre campus in Seattle, Seattle University is a Jesuit Catholic university that is currently ranked in the top twenty-five Catholic colleges in America. It also has a highly rated nursing program where students study in a twenty-thousand-foot, state-of-the-art performance lab. Moreover, the average class size is ten students. In addition to academics, four out of five students participate in community service. Seattle University students choose from 175 student organizations where they can meet students with similar interests.
In addition to the costly tuition, the university charges hefty fees for on-campus living, books and supplies, and food. There are also program-based fees, technology fees, and a wellness fee. So, it is not a surprise that over ninety percent of students receive some form of financial aid. In addition to federal loans, the school offers grants, scholarships, and work-study programs.
Graduates report earnings of $56,500 per year. Additionally, ninety-two percent of graduates indicate that they are employed full-time within two years of graduation. These numbers indicate that the cost might be worth the investment.
Gonzaga University
E 502 Boone Avenue, Spokane, 99258
Tuition: $52,540
Another Jesuit Catholic school is Gonzaga University. This mid-sized liberal arts college has an impressive campus that includes a 6000-seat athletic center, an art museum, and a community center. The 152-acre campus also has three separate libraries that include a 250,000-volume law library. Athletes work out in a fitness center complete with a six-lane indoor pool, full-sized basketball and volleyball courts, and instructor led fitness classes.
Students choose from sixteen undergraduate programs offering a total of fifty-three majors, sixty-eight minors, and seventy-three concentrations. In 2022, Gonzaga's faculty was ranked the twelfth best in America. While Gonzaga does not offer programs entirely online, they do offer some online coursework.
In addition to the tuition, families pay $960 in required fees. Moreover, students living on campus will pay $7,600 for housing and $7,480 per year for food. Additional costs include transportation, books and supplies, and loan fees. Luckily, Gonzaga offers scholarships and grants in addition to accepting federal financial aid. However, the university reports that the net price after financial aid averages $35,520 per year.
Is it worth it? Well, the graduation rate is eighty-five percent, which is much higher than the forty-nine percent national average. Moreover, ninety-four percent of students are employed two years after graduation, which is also higher than the national average. Former students' salaries average around fifty-six thousand upon entering the workforce. When you compare this to national starting salary of just above thirty thousand for college graduates, it is impressive.
One Final Note
While certainly costly, there are clear benefits to a private school education. These schools in Washington state boast excellent facilities, small class sizes, and well-rounded curriculums that go beyond test scores. Additionally, they offer students a solid foundation to build upon and prepare them for both college and professional life. All of the colleges we looked at boast high graduation rates and good starting salaries for graduates. While some of these schools do not offer financial aid information, there are plenty of options for families considering a rich private school. Ultimately, it will depend on personal preferences, the family budget, and in-depth research to make the best decision for your child.
The image featured at the top of this post is ©Monkey Business Images/Shutterstock.com.