Washington became the 42nd state of the United States of America in 1889, so we already know it's been around a while. When an area is that ancient, you're bound to have schools that are ancient as well, and today, we'll talk about some of the oldest schools in Washington, including elementary schools, high schools, and colleges. We'll also delve into the year they were founded, some interesting facts about each of them, and notable alumni that you're bound to recognize.
Elementary and High Schools
At this point in time, there are 2,255 elementary schools in the state of Washington. Of those, 1,802 are public schools, and 453 of them are private. The state is 13th in the nation as far as number of schools, and it ranks 11th as far as student enrollment.
Additionally, there are countless public and private high schools in Washington state that have been teaching the youth for as far back as we can remember. Some of the schools are over 100 years old with a lot of incredible history.
Wilkeson Elementary School
640 Railroad Ave, Buckley, WA 98321
The amazing Wilkeson Elementary School was built way back in 1912, and it's so old that it was added to the National Register of Historic Places back in 1976. This is one of the oldest schools that's still in operation. The town of Wilkeson started back in 1876 when Samuel Wilkeson found coal in the area. Back then, the cost to build the school was just under $27,000, and it served kids in the first eight grades.
The school had some notoriety in 1913 when a student sued the principal for whipping him (which happened back then). After two trials, the principal was acquitted. Wilkeson School was closed for a short time in 1971 after some financial issues. In 2017, it underwent reservations during the active school year. Today, the school is still going strong, and students graduate from there every year.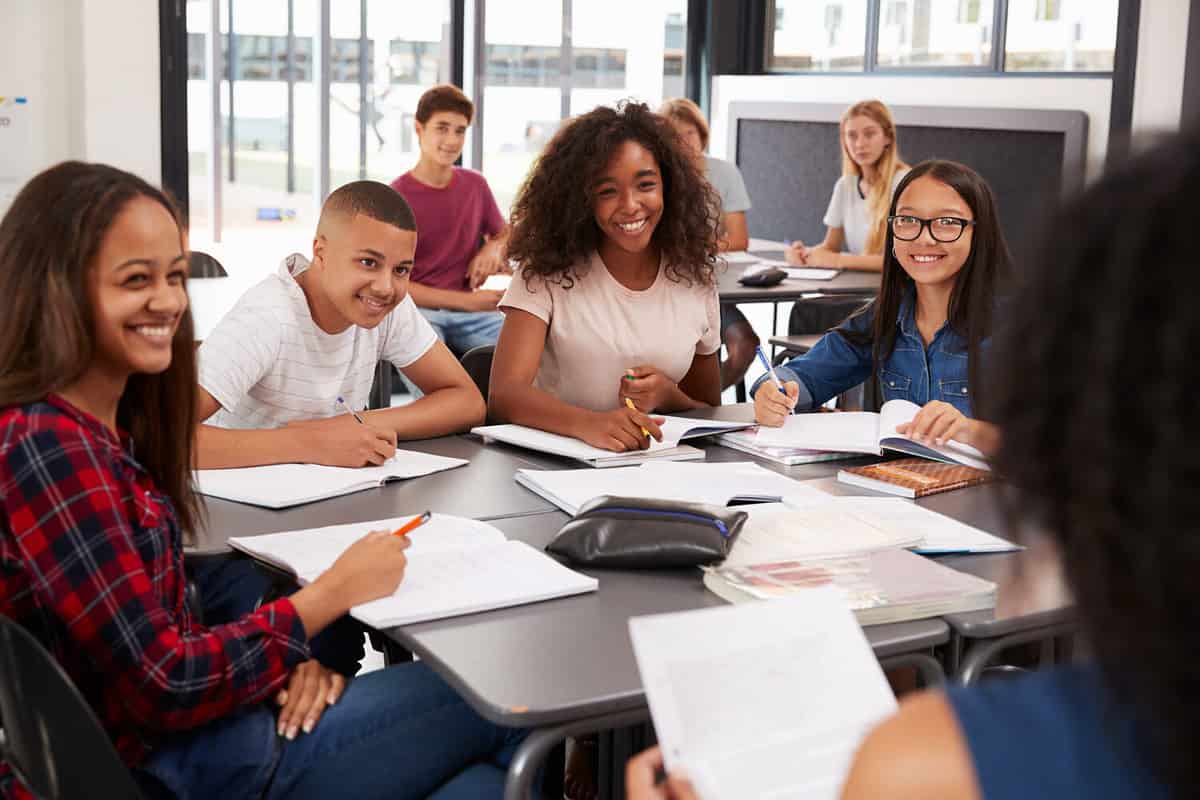 Holy Names Academy 
728 21st Ave E, Seattle, WA 98112
When discussing the oldest private schools in Washington, you have to look at Holy Names Academy, which was founded in 1880. This is the oldest continuously operating school in the state, and it's an independent Catholic school. With an average enrollment of 650 students, Holy Names Academy is an all-girls school for grades 9-12. For the past 140 years, they've prided themselves on teaching and inspiring young women of diverse backgrounds to excel in life with courage and confidence.
The school was founded in 1880 by the Congregation of the Sisters of the Holy Names of Jesus and Mary. It was then that Father Francis Xavier Prefontaine asked them to start a Catholic church. In 1906, the school was moved to its current location to help with the growing student base. In 1909, there were 155 students, and an auditorium was added. Then, the music department, underground tunnel, and Seattle's oldest elevator were added on. As of this date, more than 11,000 women have graduated from the school, and it continues to be a standout institution in Washington.
Dayton High School
614 S 3rd St, Dayton, WA 99328
The famous Dayton High School was founded way back in 1881, and it's the oldest secondary school in the entire state of Washington. On April 20, 2023, the administrators celebrated their 100-year anniversary of laying Dayton High School's cornerstone. Back when it first started, it was the first accredited high school in Washington state. 
During that first year, there were 44 students enrolled, but only five made it all the way through. That first year was also interrupted by a smallpox quarantine. The first graduating class of the high school was in 1885. However, they weren't able to get their diplomas because funding dried up. Luckily, classes resumed the next year and the rest is history.
Colleges and Universities
Some of the oldest schools in Washington are the higher learning institutions that educate the many bright minds of the area. Currently, there are six public four-year colleges and over 300 independent universities, colleges, and career schools. Here are some of the oldest that are still in operation.
University of Washington
1410 NE Campus Pkwy, Seattle, WA 98195
Not only is the University of Washington one of the oldest colleges in the state, but it's also one of the oldest universities on the west coast. The University of Washington was originally founded in 1861 when it was called Territorial University. It's so ancient that it was founded only a decade after the founding of the city of Seattle. This is a massive institution that's composed of over 500 buildings and an incredible 20 million square miles. Even the main campus is 703 acres. The school is well-known for its engineering, medical, and scientific research programs, and it's a member of the Association of American Universities.
Back in 1854, Governor Issac Stevens recommended the establishment of the college, and other prominent residents of the area latched on because they thought it was a chance to add to Seattle's prestige. Initially, the campus was just 10 acres. For years, the school chugged along but not without a few setbacks. The school had to close its doors three times over the years due to a shortage of funds. Back then, enrollment was just 30 students. In 1990, the university added additional campuses, and the school has grown by leaps and bounds since that time. 
Today the University of Washington has an endowment of $4.88 billion and a budget of over $8 billion. There are currently over 16,000 folks on the administrative staff and 5,800 on the academic staff.
Notable Alumni
Because of its well-rounded education, the school has produced some very successful alumni, including:
Patrick M. Shanahan – United States Secretary of Defense
Tom Foley – 49th Speaker of the United States House of Representatives
Michael P. Anderson – NASA Astronaut
Sally Jewell – 51st United States Secretary of the Interior
Joe Sutter – Boeing 747 plane designer
Bruce Lee – Martial artist
Kenny G – Jazz musician
Kyle MacLachlan – Actor
Rainn Wilson – Actor
Jim L. Mora – Former NFL coach
Hope Solo – Soccer player
Pappy Boyington – World War II combat fighter
Washington State University
370 Lighty Student Services Bldg, Pullman, WA 99164
The next oldest public university in Washington is Washington State University, which was founded in 1890. If that weren't enough, this is also one of the oldest land-grant universities that's located in the American West. With an annual enrollment of close to 25,000 students, WSU is also the second-largest university in the state after the University of Washington.
Back in 1962, President Abraham Lincoln set events in motion when he signed the Morrill Act, which allowed for the creation of land-grant colleges. Then, the Hatch Act expanded on that act and provided federal funds to those colleges. Shortly after gaining statehood, Washington jumped on that opportunity, and it led to the creation of Washington State University. The college has been going relatively strong after that, although it struggled a bit during the Great Depression. Today, the university covers 620 acres and has many incoming and outgoing students.
Notable Alumni
A college that's been around this long is destined to have a few great alumni, and Washington State University is no exception. Some alumni include:
Scott MacDonald – Actor
Dolph Lundgren – Actor
Frances Yeend – Opera singer
Paul Allen – Co-founder of Microsoft
Hamza Abdullah – NFL player
Don Collins – NBA player
Scott Hatteberg – MLB player
Tim Jankovich – College basketball coach
Aaron Sele – MLB player
Mike Wilson – NFL Player
Antioch University
2400 3rd Ave #200, Seattle, WA 98121
When looking back at the history of the oldest schools in Washington, many tend to forget about one of the most ancient institutions, and that's Antioch University. Founded way back in 1852, the college is famous for having politician, absolutist, and education reformer Horace Mann as its first president. While it started out as Antioch College, the name was changed to Antioch University in 1977. 
Its founder, Horace Mann, was widely known as the father of the public education system in the United States. Before this time, he had seen success starting other schools in Massachusetts. Antioch University started to experience rapid expansion in 1964 when it acquired the Putney School of Education, located in Vermont. By 1972, it expanded by another 23 campuses, and it continues to be a thriving institution to this day.
Notable Alumni
The school's also famous for its long list of famous and accomplished alumni. Among the notable people associated with Antioch University are:
Leilah Weinraub – Filmmaker
Peter Calthorpe – Urban Designer
Theodore Levitt – Economist
John Flansburgh – Singer
Herb Gardner – Playwright
Rod Serling – Creator of The Twilight Zone TV Series
David Wilcox – Musician
Mark Strand – Poet
Sylvia Nasar – Author
Whitman College
345 Boyer Ave, Walla Walla, WA 99362
Described as a liberal arts college, Whitman College first opened its doors way back in 1859. Students there can choose from 53 majors and 33 minor programs. It's the first college to require comprehensive exams for graduation. It all started in 1959 when the government declared that the area where it sits today was open for settlement by American pioneers. Founder Cushing Eells decided to start Whitman College. The name Whitman is dedicated to the 12 people who were killed during the Whitman Massacre. The school started as a seminary, but in 1882, it began the process of becoming a college. 
The college is still going strong today, and it still has some of the original buildings, including the administrative center, which was built in 1899. It's the tallest building on campus, and it's near the oldest residence halls on campus, which were built in 1924 and 1926. Altogether, the campus sits on about 22,000 acres. The college is only for those focusing on their undergraduate studies in the liberal arts. 
Notable Alumni
There are many well-known alumni that come from this prestigious college, including:
James Alger Fee – Judge on the United States Court of Appeals for the Ninth Circuit
Al Ullman – U.S. Congressman
Walt Minnick – Former Idaho Congressman
Adam West – Actor
Craig Lesley – Novelist
Patrick Page – Actor
Cullen Hoback – Filmmaker
Gordon Wright – Historian
John W. Stanton – Owner of the Seattle Mariners
Walter Brattain – Nobel PrizeWinner
Tommy Lloyd – Basketball Coach, University of Arizona
Colleen Willoughby – Philanthropist
Gonzaga University
502 E Boone Ave, Spokane, WA 99258
Any fans of college baseball or basketball will likely recognize the name Gonzaga University as their teams often find themselves in the championships. This is a private Jesuit university that was founded back in 1887 by an Italian-born missionary named Joseph Cataldo. The school is named after the Jesuit saint Aloysius Gonzaga. At this point, the school consists of 105 buildings that sit on 152 acres. Students at the university can gain their bachelor's, master's, and doctorate degrees. 
When the school was founded, Joseph Cataldo was a missionary to the pacific northwest when he built a small schoolhouse northeast of Spokane. The school officially opened in 1887, and about 18 students called the school home. Back in that day, it was considered a "whites-only" college, and Native Americans were not allowed in until later. The school had very strict standards for the students, and mass was held six days a week. Today, the school is very large, with several libraries and a massive building called the Circulus Omnium Gonzagaorum, which cost the school $60 million dollars. The school still continues to teach religious studies in addition to math, literature, science, and other essential skills.
Notable Alumni
There are many student-athletes who graduated from Gonzaga. They are part of a large group of alumni that also includes:
Bing Crosby – Entertainer
Catherine Cortez Masto – Senator from Nevada
Thomas O. Rice – District Judge
Christine Gregoire – Wisconsin Governor
Nigel Williams-Goss – Basketball Player
John Stockton – NBA Player
Chet Holmgren – NBA Player
Jalen Suggs – NBA Player
University of Puget Sound
1500 N Warner St, Tacoma, WA 98416
In 1888, the Methodist Episcopal Church founded the University of Puget Sound (often referred to only as Puget Sound) in Tacoma, Washington. Today, the college has about 2,600 students from all over the country. This is a private liberal arts university that offers 1,200+ courses annually and over 50 areas of study. 
The idea for the school actually came from the former president of Northwestern University, Charles Henry Fowler. He discussed his idea of starting a Catholic institution in the area. At that point, the school could have been in Tacoma or Port Townsend, but it ultimately ended up in Tacoma. Back when the school opened, students were warned against drinking and tobacco use. 
The school also had some financial problems at the start. However, over the years, they got past that. That was partly due to President Edward H. Todd, who ran the university from 1913-1094. While he was there, he started a campaign to make one million dollars for equipment, buildings, and endowment. They made the money (which was an amazing amount back then), and the rest is history.
Notable Alumni
There is a fair share of alumni who have graduated from Puget Sound, including:
Gretchen Fraser – Slalom Gold Medal Winner
Adam West – Actor (he later transferred)
Jeff Smith – TV Chef
Mike Price – Football Coach
Sean Parnell – Governor of Alaska
Jose Calugas – Medal of Honor Recipient
Kiʻilani Arruda – Miss Teen USA 2020
Jori Chisholm – Champion Bagpiper
Conclusion
These are the oldest schools in Washington, and they are part of an impressive list of schools that have shaped many minds in the state. Since this state was one of the last remaining handful added to the country, the schools aren't as old as those in some other states, but they're impressive nonetheless. Consider visiting these institutions if you're in the area.
The image featured at the top of this post is ©SCStock/Shutterstock.com.