Are you looking for the largest schools in Washington? You may have many questions when finding the right school for your child. There is an assortment of options to fit the needs of various families. Some families opt to send their children to a smaller school for the chance to receive one on one attention and a sense of community with their peers. Other parents may homeschool their children or take advantage of virtual learning. Regardless of why parents make these choices, there are many benefits to all of these options.
Benefits of Larger Schools
However, did you know there are benefits to sending your child to a larger school as well? It's true! Some students benefit from being around a larger group of people. The mix of diversity between students helps teach empathy and inclusion. Equally as important, a larger school may also have access to more funds, opening up doors to extensive media libraries and opportunities to participate in a wide array of sporting teams and clubs. In addition, extracurriculars are an excellent way for students to find a passion they may have or a hidden talent they didn't know they had!
Regardless of your reason for sending your child to a larger school, there are many advantages. This article covers some of the largest schools in Washington state, what they have to offer students, the vision each has, and the statistics and ratings of each school. So, let's look below at some of the largest schools in Washington!
Washington Virtual Academy Elementary School – Omak
619 WEST BARTLETT AVE OMAK, WA 98841
Located in Omak, WA, Washington Virtual Academy Elementary School has 2,689 students in enrollment. This virtual elementary academy offers grades kindergarten through fifth grade. Additionally, Washington Virtual Academy makes public school at home easier for families today. With more and more families choosing the virtual option for various reasons, Washington Virtual Academy gives an accessible option to those who want it. Also, it offers individualized learning plans taken with Washington-certified teachers coupled with an excellent curriculum that helps students challenge their minds while fully engaging.
Vision For The School
The vision for Washington Virtual Academy Elementary is to create a place where every child is capable of succeeding. The teachers also dedicate themselves to creating a place where students can thrive and fully engage with their education.
Statistics and Rating
Public School Review is a public website allowing parents to access every school's ratings. While viewing a school's scores can give you a great sense of how each school performs, it is important to remember that statistics aren't the whole picture. A student's educational journey is their own, and while dedicated teachers are there to guide every student, ratings do not account for all situations. Therefore, while ratings are a great tool in helping you make decisions about your child's education, many factors should be considered before sending your child to a school.
Washington Virtual Academies is an accredited online public school. Currently, between all of the schools, they have 6,245 in enrollment. In addition, the student-to-teacher ratio is 32:1, with 197 teachers. This school has 50% reading and 33% math proficiency ratings.
Insight School of Washington
2601 S 35TH ST TACOMA, WA 98409
Insight School of Washington is an online school offered to elementary students up to high school. There are currently 2,700 students in enrollment. Also, this accredited public online school offers individualized learning opportunities for each child's educational needs to be met.
Vision For The School
Insight School of Washington is dedicated to creating a space where children can thrive and learn the way that is best for them. Learning right at home or while traveling creates an adaptable learning journey for children who need it! In addition, the school gives students a chance to earn dual college credits and makes it a point to help them prepare for their career choices in older grades.
Statitstics and Ratings
Insight School of Washington is an accredited online public school that offers live instruction. The graduation rate is 29%, and the student-teacher ratio is 26:1. Also, the overall testing rank is in the bottom 50%, with a math proficiency rating of 12% and a reading proficiency rating of 56%.
Enlightium Academy
1330 N. WASHINGTON ST., SUITE 5050SPOKANE, WA 99201
Enlightium Academy is an online Christian school in Washington State. Also, it is ranked number three as the best online high school in Washington. It has 4,315 students in enrollment. Equally as important, Enlightium Academy offers anytime learning, anytime enrollment, and AdvancED accreditation.
School Vision
Enlightium Academy is a Christian online school with a Biblical worldview. Cognia accredits it, and it has been in operation since 2003. Enlightium Academy puts students first and foremost. With this in mind, their goal is to help students succeed by giving them a flexible schedule, individual learning plans, and more. Enlightium also believes that children thrive the most when parents are involved and the instruction is in-depth and exceptional. 
Statistics and Ratings
Not only does Enlightium Academy have an 87% graduation rate, but also has an average SAT score of 1100 and an ACT of 25. There is, however, a 57:1 student-teacher ratio, but over 90% of the students and parents say that teachers engage with their students and care immensely.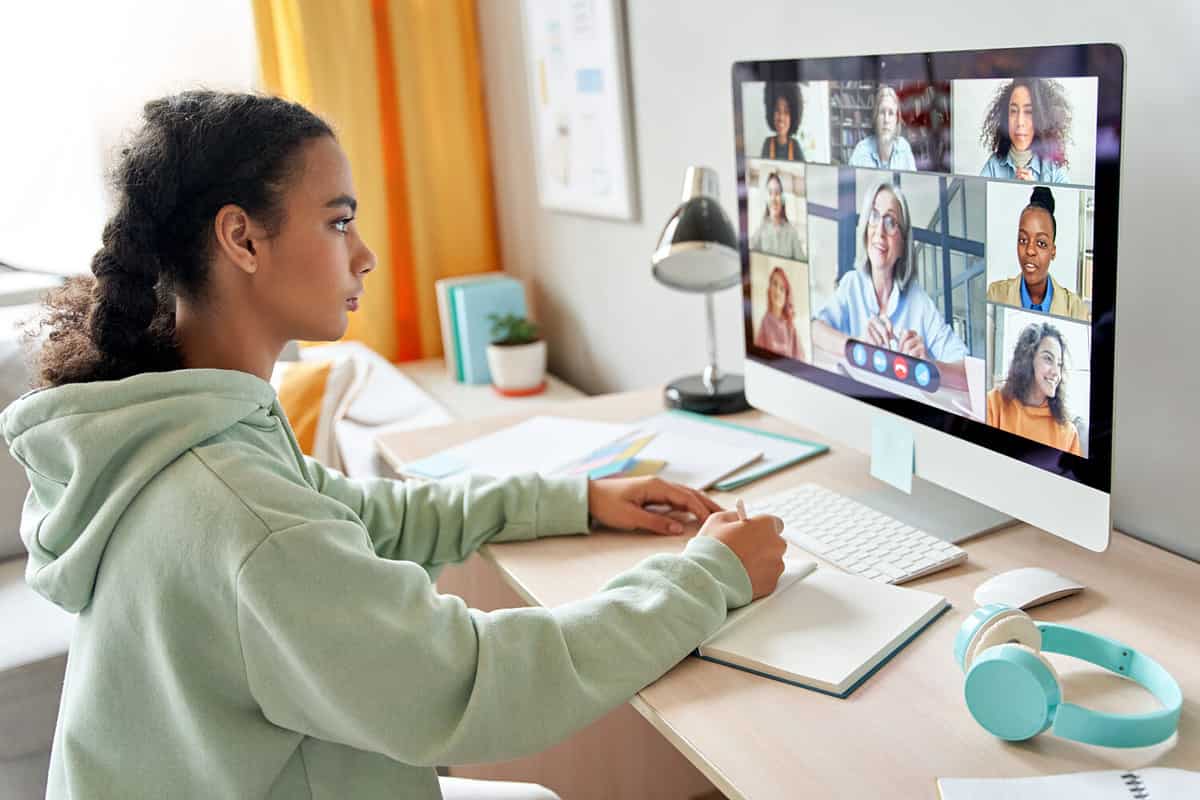 Amistad Elementary School
930 W 4th Ave, Kennewick, WA 99336
One of the largest elementary schools in Washington State is Amistad Elementary School. Ultimately, it has 848 students and 46 teachers, bringing the teacher and student ratio to 18:1.
Vision For the School
The mission of Amistad Elementary School is to create a safe environment where every child feels secure so they can reach their full potential during their learning journey.
The school district has implemented a strategic plan, which they lay out extensively on their website. They want all children to know they are "safe, known, and valued." With this in mind, safety is critical to Amistad Elementary, safety drills are practiced regularly, and positive behavioral interventions and supports are offered.
This school district also aims for every child to be an engaged learner. Therefore, individualized education and support are essential and can help children reach their goals and fullest potential. Similarly, families are encouraged to partner in their child's education. When family support is given to a child, they will be more engaged with their education journey and come even closer to succeeding.
Student Support
Amistad Elementary School takes the safety of its children seriously. Therefore, they have a step-by-step procedure written on their website to report any abuse or bullying to the school. The school is also a Title l and offers LAP, designed to close the gap and offer personalized instruction to students who need it.
Statistics and Ratings
Amistad Elementary School ranks in the bottom 50% of the state. The math proficiency rating is 12%, and the reading proficiency rating is 16%.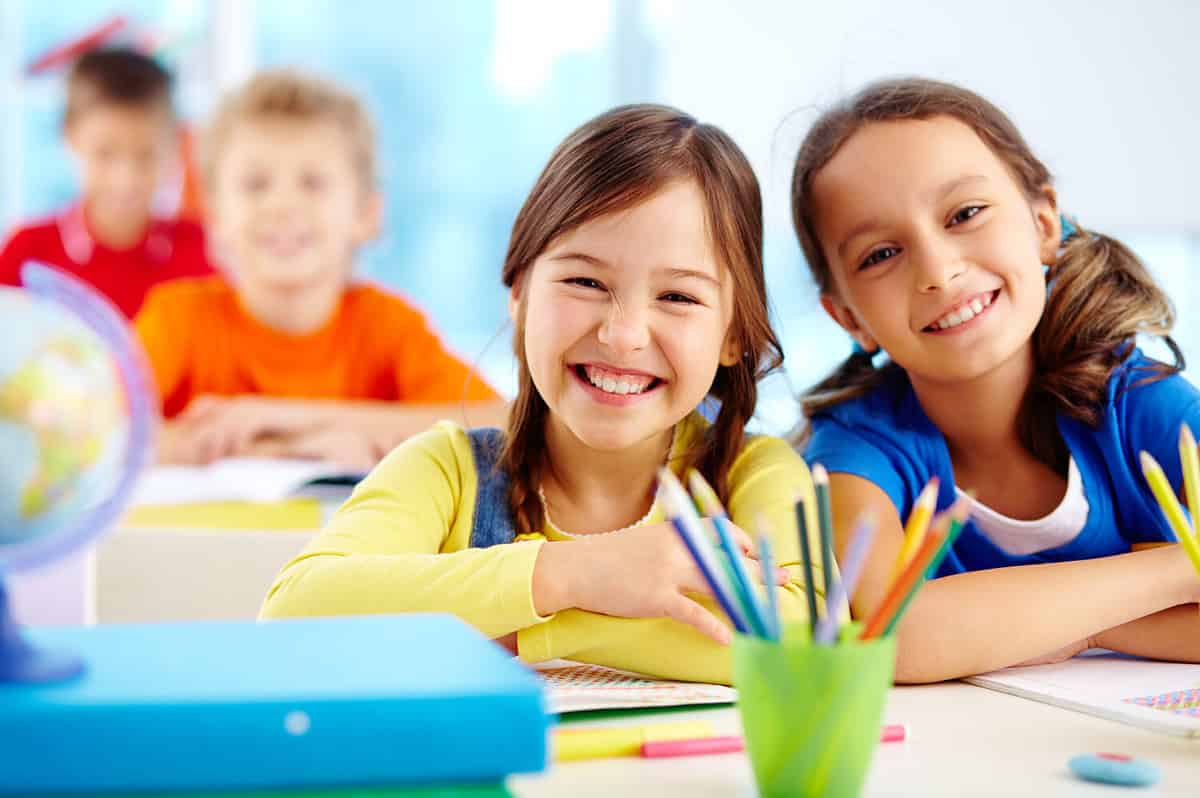 Inglewood Middle School
24120 NE 8TH ST SAMMAMISH, WA 98074
One of the largest middle schools in Washington is Inglewood Middle School, located in Sammamish, WA. In fact, it has 1,254 students enrolled, with 59 teachers.
Vision For the School
This vision for Inglewood Middle School is to create a safe environment for all students. Furthermore, they want to be a place where all students feel safe, included, and can thrive. In addition, the community is vital to this school; they seek to encourage students to face challenges and be involved in the community.
Statistics and Ratings
Inglewood Middle School has a student-to-teacher ratio of 21:1 and is rated in the top 5% of schools in Washington for test scores. As a result, the reading proficiency rate is 88%, while the math proficiency is 86%. Inglewood Middle School is also rated 20th out of 516 schools for Washington's best public middle school.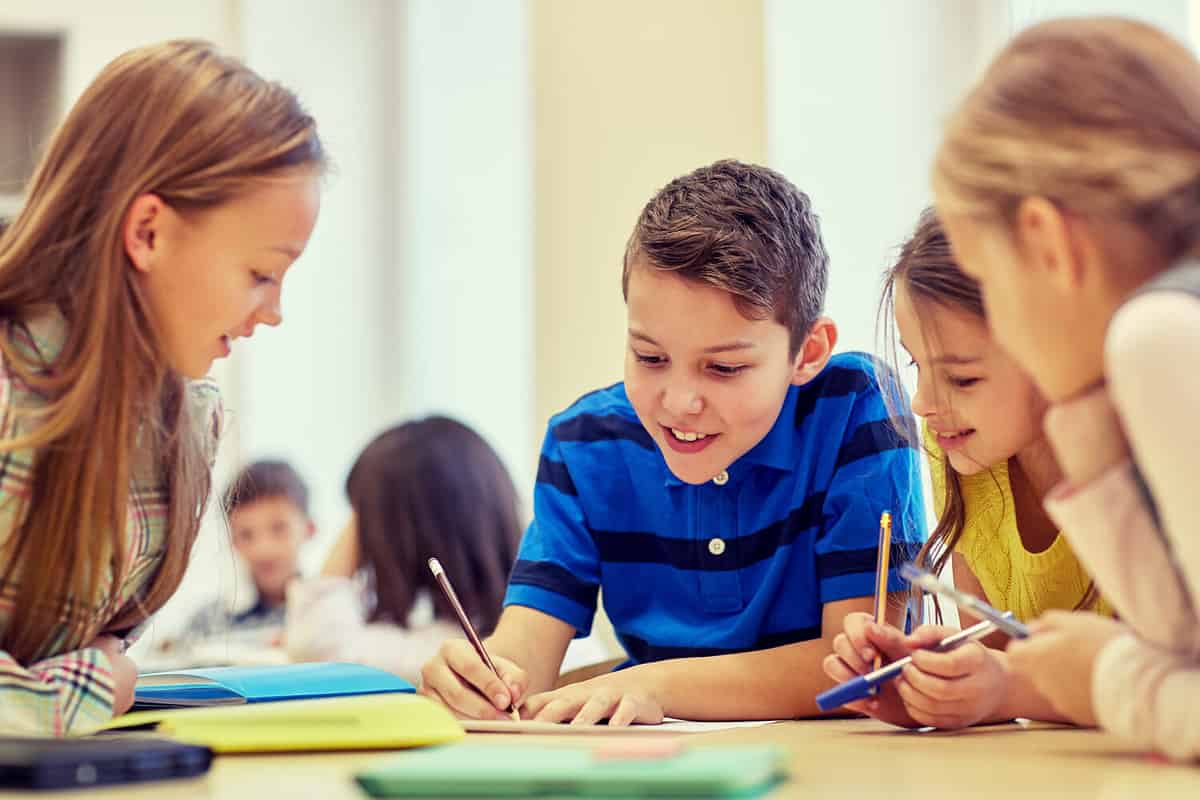 Chiawana High School
One of the largest high schools is Chiawana High School, located in Pasco, Washington, as can be seen with the 3,108 students in enrollment with 140 teachers. Additionally, the teacher-to-student ratio is 22:1.
School Opportunities
Chiawana High School has a host of club opportunities available for students. First, this school has a science club, ski club, National Honor Society, Knowledge Bowl, marching band, newspaper, and 31 more clubs that students can participate in. 
Secondly, if students love to play a sport, Chiawana has many sporting teams! Track & field, tennis, golf, soccer, softball, and many more options exist. So, there are plenty of options for students who love activities and sports.
Statistics and Ratings
Regarding ratings, Chiawana High School has a graduation rating of 87%, putting it in the bottom 50% of Washington State. The overall testing rank is in the bottom 50%; however, rankings for math and reading rank in the top 50%. Chiawana High School has 28% math and 60% reading proficiency ratings.
Tahoma Senior High School
23499 SE TAHOMA WAY MAPLE VALLEY, WA 98038
Tahoma Senior High School is located in Maple Valley and has 2,735 students enrolled. The student-to-teacher ratio is 24:1, with 116 teachers.
School Vision
Tahoma Senior High has a focus on helping students become future-ready. Admissions counselors, essay help, and more are available to students who want it. Tahoma Senior High also helps students find volunteering opportunities, jobs, and internships. The goal is to help students prepare for their future and succeed in whatever they set their minds to.
Statistics and Ratings
Tahoma Senior High School has a graduation rating of 88%, which is in the top 50% of the state. The overall testing ranking is in the top 20%, with 61% math and 84% reading proficiency ratings. The average SAT score is 1220, and the ACT score is 27. In addition, 30% of the students take an AP course.
Notable Tahoma High School Alumni
As one of Washington's largest high schools, it's no surprise that Tahoma High has some notable alumni. These include:
UMI, singer and songwriter
Omar Lowe, former cornerback for the Miami Dolphins
Brandi Carlile, singer and songwriter
Jens Pulver, retired MMA fighter and inaugural UFC lightweight champion
Taylor Saucedo, pitcher for the Seattle Mariners
Zan Fiskum, singer and songwriter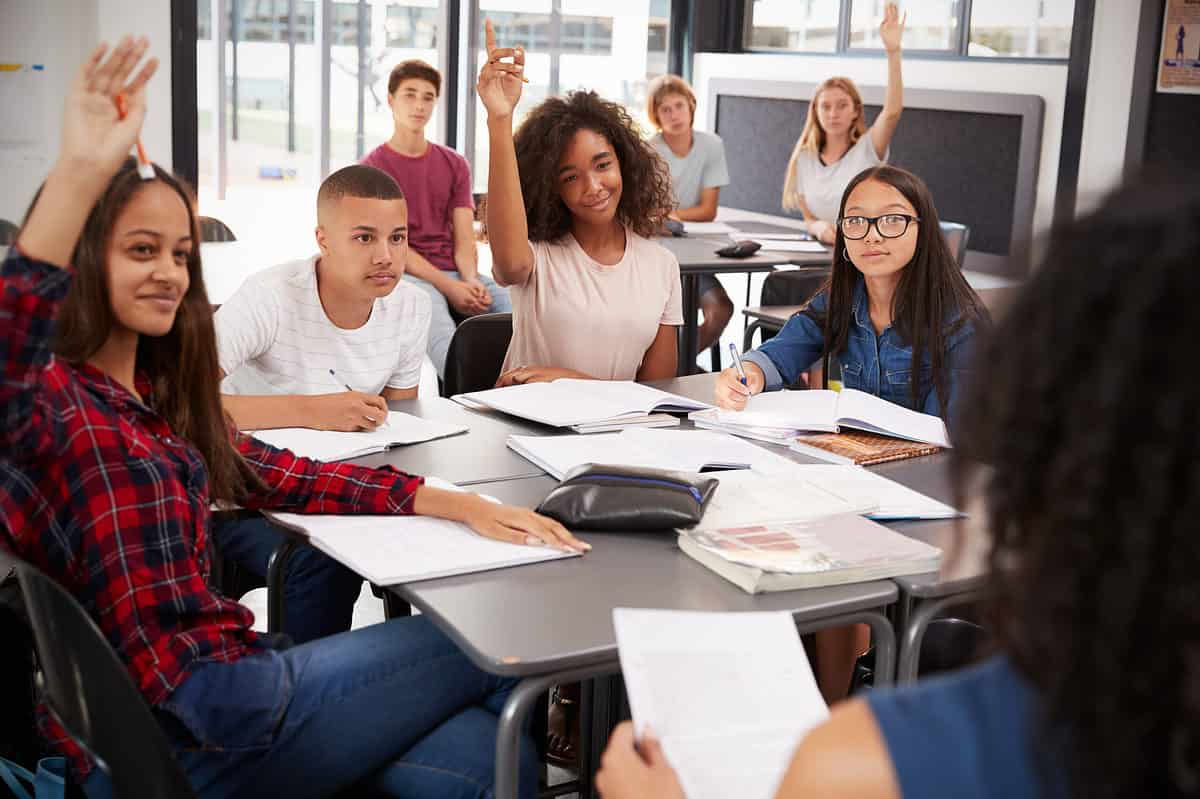 The University of Washington Seattle Campus
The largest college in Washington is The University of Washington in Seattle. It has 29,626 full-time students. This college offers online courses, making it easier for students who want to learn remotely. The most popular major taken at the University of Washington is Research and Experimental Psychology, with Communications coming in second. Also, the student-to-faculty ratio is 6:1. Niche.com ranks The University of Washington number eight in Most Liberal Colleges in America, number eight in best colleges for information technology in America, and number 16 in Best Colleges for Communications in America. You can read more of the top rankings here.
Vision For The School
The University of Washington was founded in 1861 and focused on encouraging students to become innovators and problem solvers and engage within the community. This campus is number one among the most innovative public universities. It has received seven Nobel prizes and 5,500 rewards. Innovation is one of the central visions of this school. Also, the University of Washington seeks to empower students to be self-learners and think ahead to problem-solving.
School Opportunities
When it comes to school opportunities, there are plenty at this college. Students can participate in a wide range of activities. Go on adventures with the UWild Adventures program, or participate in a waterfront activity like kayaking. There are rec clubs, sports, and even martial arts. If students want to take a yoga or meditation class or learn more about nutrition, that is also an option! Also, rec members can participate in Friday night activities, making hanging out with friends and unwinding after classes all week possible in an even more fun way. 
Statistics and Ratings
The University of Washington has an acceptance rate of 53%. In addition, students must have an SAT range of between 1200-1470 or an ACT range of 27-33. The professors at this school have been given an A on Niche.com, and most students agree that the effort put in by the teachers is outstanding.
Notable University of Washington Alumni
As one of Washington's largest colleges, it's no wonder that the University of Washington has a lengthy list of notable alumni. Some of the names include:
Bruce Lee, actor and martial artist
Joe Sutter, head of the Boeing 747 design team
Jim L. Mora, head football coach at the University of Connecticut
Kenny G., award-winning jazz musician
Michael P. Anderson, crewmember on the Columbia
Patrick M. Shanahan, former Secretary of Defense under the Trump administration
William Foege, former director of the CDC credited for his plan to eradicate smallpox
Irv Robbins, Baskin-Robbins co-founder
Chris DeWolfe, MySpace co-founder
Kim Thayil, guitarist in Soundgarden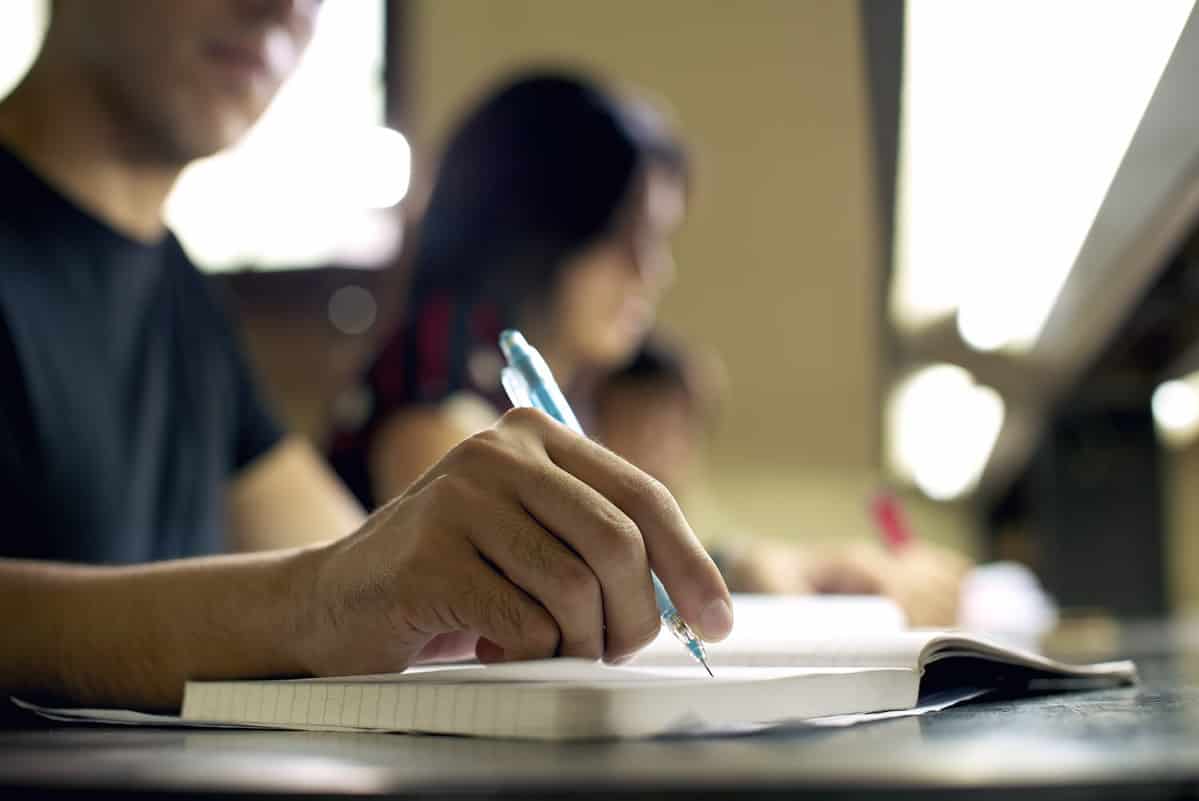 In Conclusion
Whether you enjoy researching schools or are looking for the largest schools in Washington to send your child to, this list is an excellent starting point. From elementary up to college, the schools on this list focus on creating a safe environment for their students, encouraging the love of learning, and offering them a wide range of opportunities. Finding the right school for your child can feel challenging; many factors go into finding the perfect school. The truth is, there is no perfect school. However, many great ones offer excellent opportunities. Washington State has some outstanding schools!
Largest Schools In America
The image featured at the top of this post is ©Drazen Zigic/Shutterstock.com.