It's not surprising that there are a number of huge schools in New Mexico. There are about 322,989 students enrolled in public New Mexico schools alone. Of the 129 school districts in New Mexico, the largest is Albuquerque Public Schools with over 80,000 students.
If you're looking for a school for your child, you might consider one with a large student population. Larger schools often have more resources and support available for enrolled students. Let's take a closer look at the 13 largest schools in New Mexico.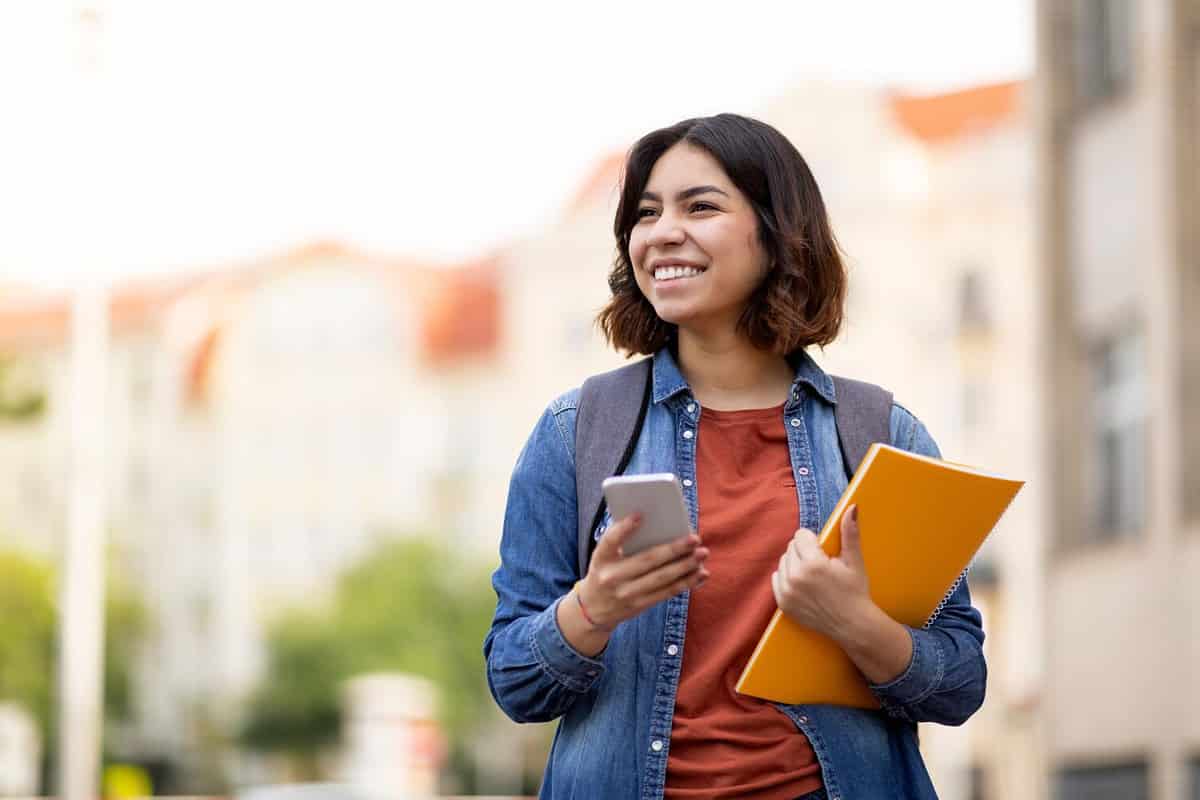 Central New Mexico Community College
900 University Blvd SE, Albuquerque, NM 87106
Central New Mexico Community College has the largest undergraduate enrollment in the state and is located in Albuquerque, New Mexico. Formerly known as the Technical Vocational Institute, this community college has about 21,398 students with 25% of them enrolled full-time.
Central New Mexico Community College offers over 80 programs that lead to a specific degree or certificate. They also offer dual credit for high school students and Adult Basic Education (ABE) for adults seeking non-credit courses.
University of New Mexico
Albuquerque, NM 87131
The University of New Mexico is one of the top universities in the state and has 15,336 undergraduate students and over 21,000 students overall. Founded in 1889, this university sits on over 800 acres and offers a unique campus environment.
In 2022, the University of New Mexico was rated the Best Law School for Native Americans, the Best Nursing Program in NM, and the top School Offering Dental Hygiene Studies Programs in New Mexico. 
Notable University of New Mexico Alumni
Eddie Guerrero – American professional wrestler. A prominent member of the Guerrero wrestling family, the son of first-generation wrestler Gory Guerrero
Holly Holm – American mixed martial artist, who competes in the Ultimate Fighting Championship
Steve-O – American entertainer, stunt performer, television personality and YouTuber
Gary Johnson – 29th governor of New Mexico from 1995 to 2003
New Mexico State University
1780 E University Ave, Las Cruces, NM 88003
New Mexico State University has over 14,000 students from over 89 countries at the main campus and enrolls over 22,360 students overall. With over 180 degree programs, New Mexico State University is a comprehensive research school and is home to New Mexico's NASA Space Grant program.
This state university is the oldest public college in New Mexico and is designated as a land-grant university. It also has a higher percentage of Hispanic students than any other New Mexico research university.
Notable New Mexico State University Alumni
Pascal Siakam – Cameroonian professional basketball player for the Toronto Raptors of the National Basketball Association (NBA)
Rich Beem – American professional golfer who played on the PGA Tour and is best known for his upset victory at the 2002 PGA Championship
Alvy Ray Smith – American computer scientist who co-founded Lucasfilm's Computer Division and Pixar
David Bowdich – American law enforcement officer who served as the Deputy Director of the Federal Bureau of Investigation
eCADEMY Magnet School
5300 Cutler NE, Albuquerque, NM 87110
eCADEMY K8 and eCADEMY high school are fully online public schools based in Albuquerque, New Mexico. eCADEMY High School was created first, and then the K-8 school was added as an expansion to the virtual program.
Overall, the two schools combined have about 2,826 students. The eCADEMY High School was established in 2010 and the K-8 school was established in 2020. Both schools offer completely online classes year-round and as a magnet school, they're tuition-free.
Pecos Cyber Academy
1841 Old Route 66, Edgewood, NM 87015
Pecos Cyber Academy is a free online public school in New Mexico serving students in K-12th grade. This online school has 1,956 students who learn through live lessons with dedicated educators.
Students enrolled in the academy attend live virtual classes Monday through Thursday in the mornings. In the afternoon, students are able to attend lessons one-on-one or in groups to receive the support they need. There is no waitlist for Pecos Cyber Academy and all students in New Mexico are able to attend after applying.
Eldorado High School
11300 Montgomery Blvd Ne, Albuquerque, NM 87111
Eldorado High School is a public high school in Albuquerque with about 1,694 students. This highly-rated school was ranked as the 5th best college prep high school in New Mexico and the 17th best public high school in the state overall.
Part of the mission of Eldorado High School is to provide students with challenging instruction and hold high expectations for each student. Their list of extracurricular activities includes over 40 different clubs and groups for students to participate in.
Manzano High School
12200 Lomas Blvd NE, Albuquerque, NM 87112
Manzano High School is one of the largest public high schools in New Mexico with 1,379 students. Their mission is to promote a college-bound and career-ready culture within their student population.
Their staff embraces diversity and integrity to help prepare students of all backgrounds for life after graduation. Manzano High School encourages parent involvement and engagement through the Manzano Parent Teacher Student Organization. This organization exists to support the educational experience of all students at the school.
New Mexico Connections Academy
130 Siringo Road, Santa Fe, NM 87505
New Mexico Connections Academy is another online public school for students in New Mexico. They have 1,289 enrolled students and offer quality education for children in grades 4-12. When students enroll in New Mexico Connections Academy, 30% of their day is spent exploring lessons online, while the other 70% is spent working independently offline.
Online learning experts have designed the curriculum and lessons at New Mexico Connections Academy. Each lesson is meant to help students reach their full potential and build essential life skills. As a public school, the only cost for New Mexico students is their school supplies and optional extracurricular activities.
Albuquerque Academy
6400 Wyoming Blvd NE ABQ, New Mexico 87109-3899
Albuquerque Academy is a non-denominational independent day school for students in grade 6-12. They currently have about 1,150 students in their educational program. Founded in 1955, Albuquerque Academy has significantly grown since then and now offers 25 Advanced Placement Courses.
Annual tuition is $26,176 and covers all academic classes, lunch, and extracurriculuars. Albuquerque Academy also offers tuition assistance for families who need it, and 25% of the academy students receive some kind of financial assistance. The process of applying to the school includes an application and admission test.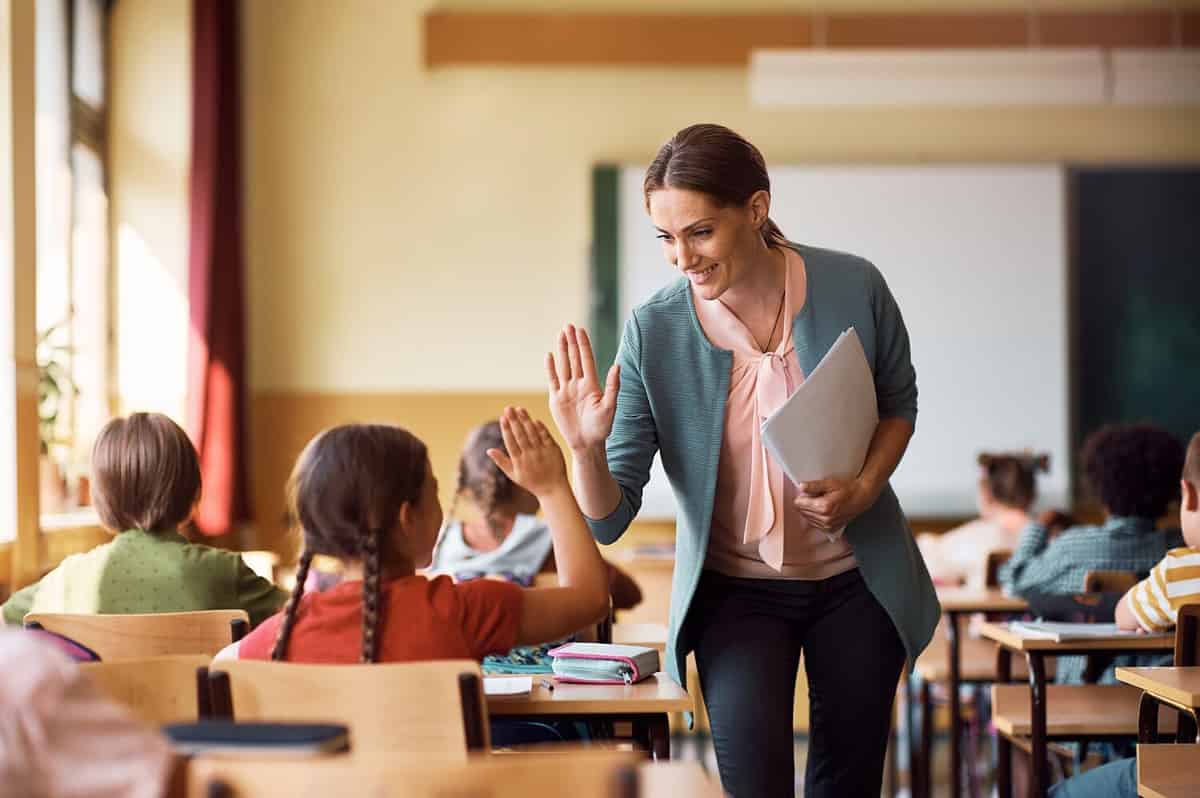 Mission Achievement & Success Charter School
1718 Yale Boulevard SE, Albuquerque, NM 87106
Mission Achievement & Success Charter School is a public school in New Mexico that has a student population of 1,175. The mission of this charter school is to prepare students for success in college and beyond. Mission Achievement & Success Charter School accepts children from Pre-K through 12th grade.
As a community-based charter school, they support local families by providing items such as free school uniforms, school supplies, meals, field trips, and medical care. They aim to close the gap in student achievement for minority students, students with disabilities, as well as students experiencing financial hardships.
Rio Rancho Middle School
1600 Loma Colorado Blvd. NE, Rio Rancho, NM 87144
Rio Rancho Middle School is one of the largest public middle schools in New Mexico with a student population of 1,159 students in grades 6-8. Located in Rio Rancho, New Mexico, this school has a student:teacher ratio of 16:1 and the enrollment of minority students is 74% of the student body.
At Rio Rancho Middle School, there are 72 full-time teachers and 3 guidance counselors. Students can participate in a variety of sports, clubs, and other extracurricular activities.
Tony Hillerman Middle School
8101 Rainbow Blvd NW, Albuquerque, NM 87114
Tony Hillerman Middle School is a public school in Albuquerque with 1,064 students. This school opened in 2009 and was named after author Tony Hillerman. As a tribute to his work, some of Tony Hillerman's books and personal items are on display in the lobby of the school.
The mission of Tony Hillerman Middle School is to prepare students to be compassionate and responsible citizens. The dedicated staff and teachers ensure students achieve proficiency in all educational standards before graduating from the 8th grade.
Camino Real Middle School
2961 Roadrunner Pkwy, Las Cruces, NM 88011
Camino Real Middle School educates 1,001 students in grades 6-8. The mission of Camino Rela Middle School is to create a learning environment where all students can thrive and become responsible future citizens.
There are many sports available at Camino Real Middle School such as football, volleyball, basketball, and track. The staff at this public middle schools aims to build leaders through kindness.
Choosing the Right School in New Mexico
Considering the sheer size of the school districts in New Mexico, there are plenty of schools to choose from. Some of the schools in New Mexico are massive with almost 2,500 students. If you're considering a new school for your child, whether they're in elementary, middle, or high school, the size of the student population is a factor to consider.
The image featured at the top of this post is ©Dean Fikar/Shutterstock.com.