Aside from the beautiful fall leaves and rich culture, Connecticut is known for its excellent schools and universities. Connecticut has many nicknames, including the Constitution State, the Land of Steady Habits, and the Nutmeg State. However, few things can compare to their high rates of education and top schools. Not only are the graduation rates higher than the national average, but the largest schools in Connecticut also have over 3,000 students.
If you want to learn more about the educational system in Connecticut or are looking for a new school in the state, keep reading to find out about the schools with the highest enrollment.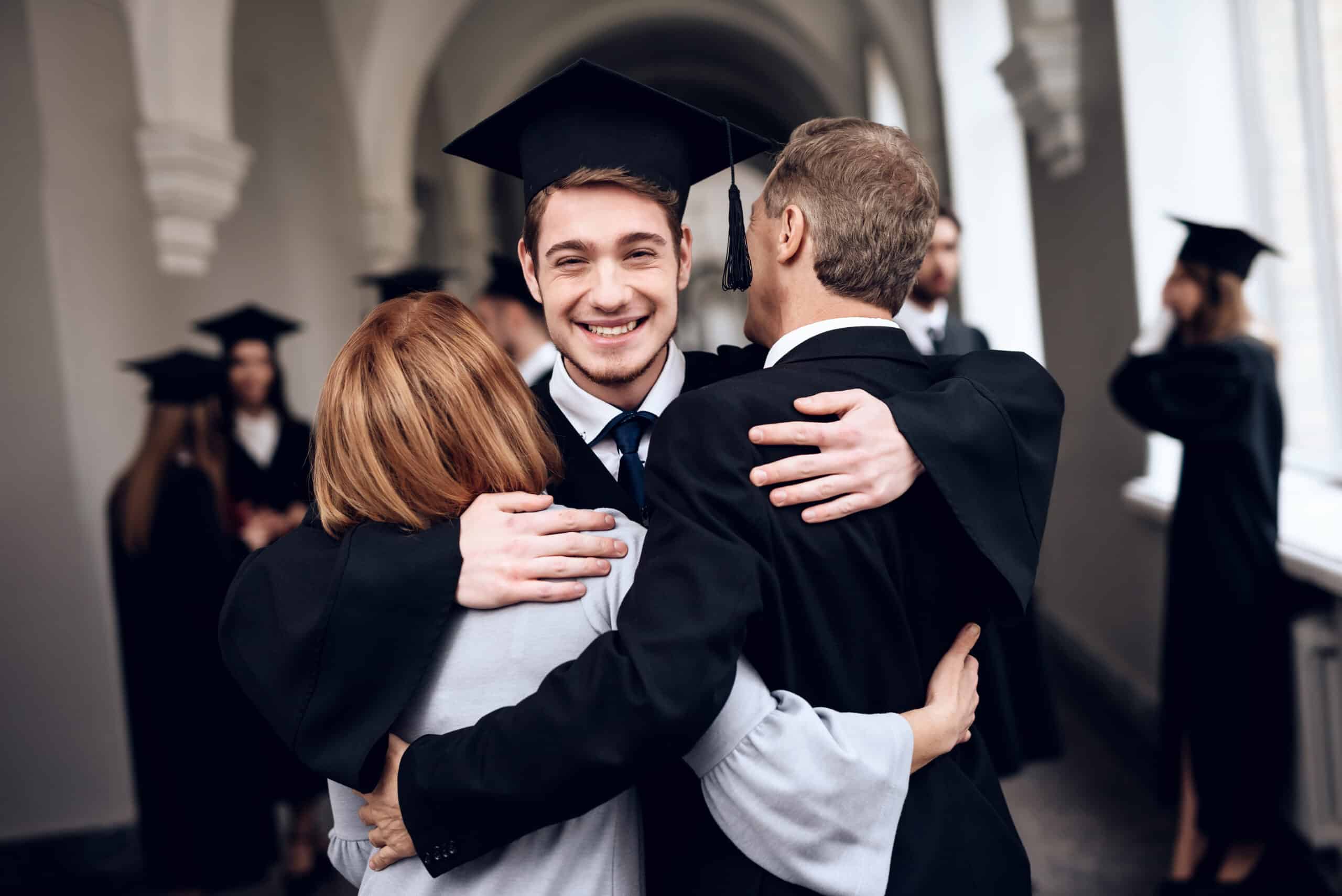 University of Connecticut
352 Mansfield Road, Storrs, Connecticut 06269
The University of Connecticut is a public land-grant university with 26,876 students. At the University of Connecticut, they aim to help students find their passion, unleash their curiosity, and prepare for success in the future. This university has 14 schools and colleges and more than 115 undergraduate majors for students.
Located in Storrs, Connecticut, there are numerous opportunities at the University of Connecticut for college students to connect with others and build community. The university offers over 700 student clubs and organizations and six cultural centers. There are also plenty of ways for students to relax and have fun on campus at the university's movie theatre, game room, or TV lounge.
Notable University of Connecticut Alumni
Meg Ryan – American Actor, known for Top Gun
Tony Todd – American Actor, known for Star Trek: The Next Generation
Bobby Moynihan – American Actor known for SNL
Tansu Çiller – Prime Minster of Turkey from 1993 – 1996
John Fetterman – Senator of Pennsylvania since 2023
Yale University
433 Temple Street New Haven, CT 06511
Yale University is a private, Ivy League school with 14,567 students. Founded in 1701, Yale University partners with the local community in New Haven to strengthen the city and its economy. This university is dedicated to expanding and sharing knowledge and inspiring innovation.
Yale University has a diverse community of students who represent 119 different countries. 22% of the university's student population are international students. Yale University students receive a liberal arts education with a focus on intellectual curiosity and independent thinking. Students at Yale can choose from a range of undergraduate and graduate programs. The university also offers learning opportunities online and in-person for non-degree students.
Notable Yale University Alumni
George W. Bush – US President from 2000-2008
Bill Clinton – US President from 1993-2000
Meryl Streep – American Actor
James Franco – American Actor, known for Rise of the Planet of the Apes, Pineapple Express, and more
Alexei Navalny – Russian opposition leader, lawyer, and anti-corruption activist
Danbury High School
43 Clapboard Ridge Rd, Danbury, CT 06811
Danbury High School in Danbury, Connecticut is a public high school with 3,340 students. This public school ranked as the 11th most diverse high school in the state of Connecticut. The mission of Danbury High School is to foster a challenging, supportive, and inclusive culture where students can develop the skills necessary to lead productive lives.
The academic program at Danbury High School includes departments such as Health Education, Family Consumer Science, Technology Education, and Theatre Arts. The school also has a strong athletics department that aims to provide a diverse and dynamic program for each student's overall education.
Greenwich High School
10 Hillside Rd, Greenwich, CT 06830
Greenwich High School is a public high school serving 2,748 students. This school ranked as the 4th best public high school in Connecticut and the 5th best college prep high school in the state. Additionally, the teachers at Greenwich High School ranked as the 7th best high school teachers in Connecticut.
The staff at Greenwich High School is dedicated to helping students achieve academic excellence and personal integrity. Students at Greenwich High School can choose from over 300 courses, over 40 athletics teams, and various other student activities.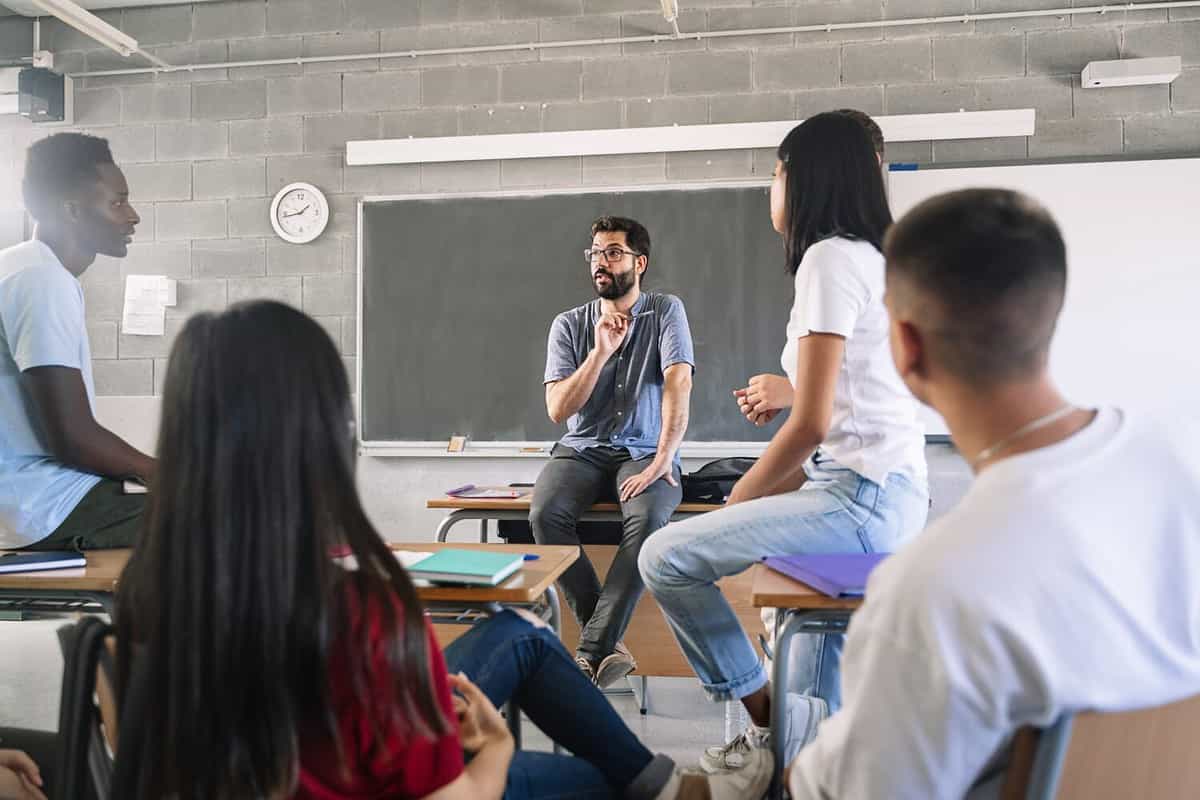 New Britain High School
110 Mill St, New Britain, CT 06051
New Britain High School is a public high school in New Britain with 2,286 students. To help students prepare for specific professional industries, New Britain High School offers different academies including the Academy of Business & Finance, the Academy of Health & Sciences, the Academy of Public Service, and the Academy of Manufacturing, Engineering, & Technology.
Students also participate in mock interviews within their academy to prepare for professional interviews after graduation and complete 120 hours in an approved internship. Aside from the rigorous academic program at New Britain High School, students are encouraged to participate in extra-curricular activities such as one of the many athletics teams.
Westhill High School
125 Roxbury Rd, Stamford, CT 06902
Westhill High School is a public school in Stamford, Connecticut that has 2,236 students. This high school has ranked as one of the top high schools in the state as well as one of the most diverse schools.
At Westhill High School, they value learning because it promotes academic excellence, civic responsibility, and personal growth. They believe students should have the opportunity to be creative and learn how to analyze and apply their knowledge in the real world. As part of their learning experience, students can join several clubs such as the 3D Design and Fabrication Club, Future Business Leaders of America, and Concert Band.
Trumbull High School
72 Strobel Rd, Trumbull, CT 06611
Trumbull High School is a public high school in Connecticut with 2,136 students. Part of the mission of Trumbull High School is to help all students read and write effectively. They also encourage all students to participate in activities that teach problem-solving through critical thinking.
At Trumbull High School, students use technology as a tool to further their learning and encourage decision-making. Their academic program includes departments such as Agriscience and the World Language Department. Trumbull High School also offers clubs such as Academic Decathlon, Business Education Initiation Club, and the THS Dance Team.
Norwich Free Academy
305 Broadway, Norwich, CT 06360
Norwich Free Academy is a private school with 2,098 students in grades 9-12. At Norwich Free Academy, they aim to empower students to be fearlessly independent while they explore their passions. They offer over 250 courses for students including 45 college credit classes, 15 Advanced Placement classes, and over 30 visual and performing arts classes.
As a diverse community, Norwich Free Academy focuses on international mindedness and they value the diverse cultures represented within their student body. Students are encouraged to connect and engage with others through various clubs and activities. These activities include 75 different clubs and 50 athletic teams.
Southington High School
720 Pleasant St, Southington, CT 06489
Southington High School is a public school in Southington, Connecticut. This high school serves 1,979 students in grades 9-12. They've also ranked as the 8th best high school for athletes in the state of Connecticut.
The mission of Southington High School is to help students construct knowledge and grow from the challenges they face. They accomplish this by encouraging students to ask questions and explore new ideas. The academic program at Southington High School includes classes that are designed to fit the academic abilities of different students. The types of classes include college prep, competitive college prep, and honors-level classes.
Glastonbury High School
330 Hubbard St, Glastonbury, CT 06033
Glastonbury High School is a public school located in Glastonbury, Connecticut. This high school has a student population of 1,926 and was rated the best high school for athletes in the entire state. The goal of Glastonbury High School is to provide an excellent educational program for youth in the community.
The educational system at this school is based on three learning expectations. At Glastonbury High School, they aim to inspire curiosity and action, cultivate learning, and empower students to shape their own lives and the world. Additionally, students can join one of the numerous athletics teams or clubs to connect with other students in the school community.
Finding the Right School in Connecticut
Even though Yale University may be the only widely-known school in the state of Connecticut, it's not the only school in the state that provides an excellent education. Compared to other states, Connecticut has high graduation rates and higher rates of education overall.
The largest schools in Connecticut offer advanced classes and numerous opportunities for student engagement. Whether you're looking for a high school or university in Connecticut, you'll find a number of highly rated schools all across the state.
The image featured at the top of this post is ©Sean Pavone/Shutterstock.com.