Here's a fun fact for you, some of the largest schools in Minnesota are massive. The value of a public schooling system was present in the early territory constitutions of what would become the State of Minnesota. The Northwest Ordinances of 1787 and 1789 emphasized the importance of good schooling for all of its citizens. Minnesota entered the union in 1858. The State would go on to create the High School Board in 1858, the Public School Commission in 1914, the Department of Education in1919, and the Board of Teaching in 1973 (via MNopedia). The oldest schools in the state were started even before Minnesota entered the union. And Minnesota has continued to evolve and progress its school system to provide quality education to anyone living in the beautiful Land of 1,000 Lakes.
In this post, we'll talk about some of the largest schools in Minnesota. You'll learn about their student enrollment and the many opportunities that they have to offer students. From kindergarten through local high schools, Minnesota has some heavily attended learning centers. Check out some of the many great colleges and universities within this beautiful state and learn about why so many people flock to the State of Minnesota for a top-notch education.
Minnesota Connections Academy
The Minnesota Connections Academy offers online learning with free tuition and a flexible curriculum. They are a member of the Minnesota Transitions Charter School and are state-certified to educate children throughout Minnesota. Minnesota Connections Academy serves grades kindergarten through 12th, with an entirely online curriculum taught by dedicated teachers. Especially in recent years, it's been significant to allow children to shape their education to their learning needs. With some 4,550+ students enrolled in MCA's online academy, this is one of the largest schools in Minnesota. The school offers advanced placement courses, special education options, and college preparatory classes available. Minnesota Connections Academy offers a comprehensive curricular and engaging online community.
Wayzata High School
4955 Peony Lane, Plymouth, MN 55446
Wayzata High School in Plymouth, Minnesota offers over 300 academic courses to a student body of over 3,600 students. This school caters to grades 9th-12th. Outside of academics, Wayzata High School has some 150+ extracurricular opportunities for its learning community. Clubs include art club, Chinese club, chess club, drama club, dance team, robotics, science bowl, math team, mock trial, model UN, student council, and yearbook, just to name a few. Some of the popular athletics at the school include season sports for both boys and girls at Wayzata High School. Check out their soccer, cheer team, cross country, tennis, ski, basketball, baseball, swim, wrestling, golf, and track & field teams. There is truly something for everyone at Wayzata High School.
Minnetonka Senior High School
18301 Highway 7, Minnetonka, MN 55345
Minnetonka Senior High School is one of the largest schools in Minnesota with an enrollment of just under 4,000 students, grades 9-12. Recognized by the U.S. Department of Education, Minnetonka is known for being part of a high-performing academic district. Minnetonka has a staff of exceptional, supportive teachers. Students at this school frequently score above the 80th percentile in both mathematics and reading. There are AP, IB, and advanced learning courses offered as well as a number of extracurricular opportunities. Minnetonka has over 150 clubs and recreational organizations. across the fields of STEM, performing arts, and sports. There's a choir, band, theater, and orchestra. Check out their teams for archery, cheerleading, fishing, fencing, kung fu, yoga, volleyball, and many more. Their website has more information on the many extracurriculars offered at Minnetonka Senior High.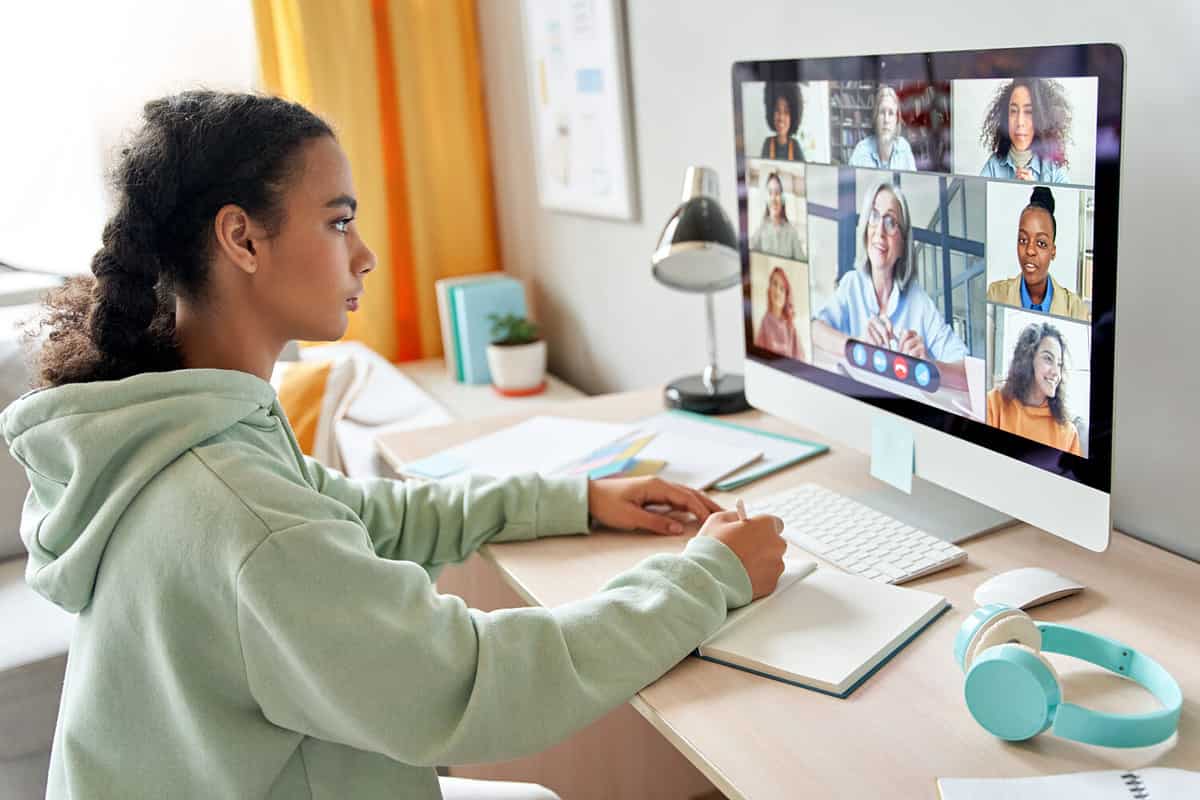 Distance Learning Academy
The Distance Learning Academy is offered through the North Branch Area Public Schools District. Open to students grades K-12, the curriculum is flexible and assessments focus on research-based projects and testing. With an enrollment of 2,400+ students, Distance Learning Academy provides a thorough support system to enable students to learn at their own pacing. This program offers regular check-ins, parent meetings, and academic progress plans. Every student at The Distance Learning Academy is well-resourced and encouraged to learn in a style that suits them best. No wonder this is one of the largest schools in Minnesota, in terms of enrollment and support, the Distance Learning Academy truly shows up.
University of Minnesota, Twin Cities
240 Williamson Hall 231 Pillsbury Dr. S.E.. Minneapolis MN 55455
The University of Minnesota Twin Cities is the main campus of five other campuses through the University of Minnesota. Its major schools include engineering, veterinary medicine, law, medicine, and agriculture. With a campus of nearly 2,000 acres, there are some 340+ buildings. There are 150 undergraduate majors, and 550+ graduate and professional degrees. Enrollment college-wide is over 52,000+ students. UM's athletic program includes basketball, cross country, golf, hockey, gymnastics, swimming, wrestling, and volleyball, among many others. There are 900+ student-led organizations to be part of and with campuses in Duluth, Morris, Rochester, and Crookston, The University of Minnesota, has simply so many opportunities to offer as one of the largest schools in Minnesota.
University of Minnesota, Duluth
1049 University Dr, Duluth, MN 55812
The University of Minnesota, Duluth campus has the second-highest attendance rate of nearly 10,000 students. The major colleges include the College of Arts, Humanities, and Social Sciences, the Labovitz School of Business and Economics, Swenson Colege of Science and Engineering, and the College of Education and Human Services. There is also a graduate school, medical school, and College of Pharmacy. This campus offers 87 undergraduate programs and 24 Graduate programs. The school sits on a beautiful 244-acre campus, with a trail system on campus and a view of Lake Superior.
There are 50 buildings and a staff of dedicated and highly qualified professors and experts in their field. The UM, Duluth community hosts over 250 student organizations and is also home to 16 NCAA-organized sports. These sports include both men's and women's teams in basketball, hockey, soccer, softball, baseball, tennis, football, volleyball, cross country, and track & field. Check out their website to learn more.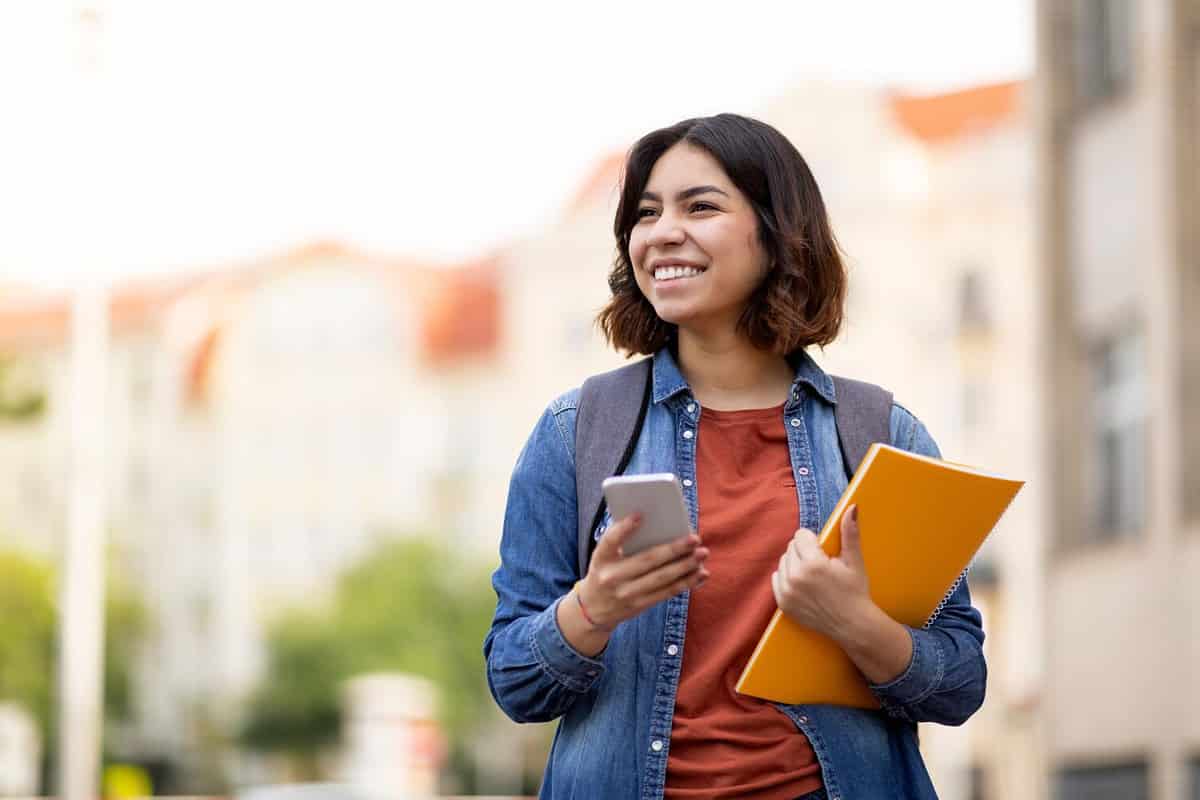 Minnesota State University, Mankato
1651 Warren Street, Mankato, MN 56001
The Minnesota State University, Mantanko, has been around since 1868. Currently, it has an enrollment of nearly 15,000 students. Minnesota State offers 130 undergraduate programs, over 80 graduate programs, as well as pre-professional and doctoral programs. The five major colleges include Business, Education, Allied Health and Nursing, Humanities and Social Sciences; and Science, Engineering, and Technology. Over 90 of the programs have special accreditations or certifications. Outside of academics, the university has both NCAA Division I and II sporting teams, including hockey, basketball, baseball, track, wrestling, golf, football, softball, soccer, swimming, tennis, and track. There are over 200 academic, student-led groups and societies that make an impact on student life at Minnesota State University, as well as the local Mankato community.
Notable Minnesota State University, Mankato Alumni
Minnesota State University at Mankato is known for its impressive sports, science, and medical programs. Their alumni are equally impressive. Take a look at this list below!
Tim Walz – Current Governor of Minnesota
David Backes – Forward for the Boston Bruins Ice Hockey Team
Ryan Carter – Forward for the New Jersey Devils Ice Hockey Team
Bonya Ahmed – Human Rights Activist and Writer
Dennis Hejlik – USMC General until 2008
Saint Cloud State University
720 4th Avenue South, St. Cloud, MN 56301
Saint Cloud State University has more than 10,000 students. Founded in 1869, on 100 acres in beautiful Saint Cloud, this university has 200 undergraduate degrees, 60 graduate degrees, and 3 doctoral programs. They offer both in-person and online learning options. Recognized for its nursing, education, engineering, and business programs, Saint Cloud State University has so much to offer. Beyond its academic prowess, the college is home to over 200 clubs and student-led organizations for the campus community. Saint Cloud State's athletic department is well accomplished, specifically its wrestling, basketball, and hockey teams. There is also soccer, swimming, cross country, skiing, softball, tennis, and track & field opportunities. Beyond university sports, there are also a number of intramural teams, so there are lots of ways to be an active participant in the sporting culture of Saint Cloud State University.
Notable St. Cloud State University Alumni
St. Cloud University is a smaller university in upstate Minnesota but its alumni are anything but!
Richard Dean Anderson – Former American Actor known for the 70s hit soap opera General Hospital
Jessica Nora Kresa (ODB) – American Professional Wrestler
Dan Bakkedahl – American Actor known for HBO's Veep
Matt Cullen – Player for the NHL on the Pittsburg Penguins
Melissa Bachman – American Hunter and TV personality known for hosting the hunting program Winchester Deadly Passion
The image featured at the top of this post is ©iStock.com/RudyBalasko.