Did you know that some of the largest schools in New Hampshire are massive? New Hampshire was 9th out of the original 13 states to join the Union, and since 1788, the state has grown, and grown. The population of New Hampshire now is up to 1,395,231, according to a 2022 estimate done by the U.S. Census Bureau. That means a lot of people are attending schools of some kind in New Hampshire. Nestled in among the beauty of New England, and along the border of Canada, the State of New Hampshire is a wonderful place to call home. With national forests, beaches, harbors, and historic cities, New Hampshire has so much to offer people looking to move their family, start a family or pick a college.
The educational system of New Hampshire dates back to some of the very first colonies that were settled in New Hampshire. The Board of Education was founded by the state in 1919, and since then, the State of New Hampshire has worked to diversify, expand and accommodate the needs of the New Hampshire schooling system (via Education.nh.gov). Modern-day New Hampshire is home to numerous high-quality schools that are attended by an average of at least 330+ students (via Public School Review). The state offers preschool through collegiate education opportunities for in and out-of-state students alike. Dartmouth is one of the most famous educational centers on this list.
So, let's learn some more about the largest schools in New Hampshire. In this post, we'll talk about what these educational centers have to offer and why they have such high enrollment. You'll learn about the history of the schools, and how long they have been serving New Hampshire students. Keep on reading to get to know some of the largest schools in New Hampshire.
Golden Brook School
112B Lowell Road, Windham, NH 03087
Golden Brook School offers preschool through the 4th-grade courses. The values of the school aim to produce graduates who can innovate, communicate, collaborate, think critically, and participate as global citizens. They offer after-school programs and lots of clubs, and a thoughtful curriculum. There are just above 1,000 students enrolled at Golden Brook School, and there are programs specifically designed for the needs of special education students or anyone in the district who is facing financial insecurity.
Cooperative Middle School
100 Academic Way, Stratham, NH 03885
Cooperative Middle School is open to grades 6th-8th, and has an enrollment of just over 1,000 students. The CMS Hawks value positivity, respect, integrity, determination, and empathy in their students. CMS participates in Honor Roll rankings, the National Honors Society, and other merit scholarship clubs. The school offers numerous extra-curricular activities and a comprehensive curriculum. This includes physical, biological, and geographical sciences, technology, fine arts, computation, and world languages. In terms of athletic programs, CMS offers unique fall, winter, and spring sports. From soccer, field hockey, and cross country, to track and field, lacrosse, basketball, and wrestling, there's something for everyone. Extracurriculars include band, robotics, drama, yearbook, jazz choir, student council and more.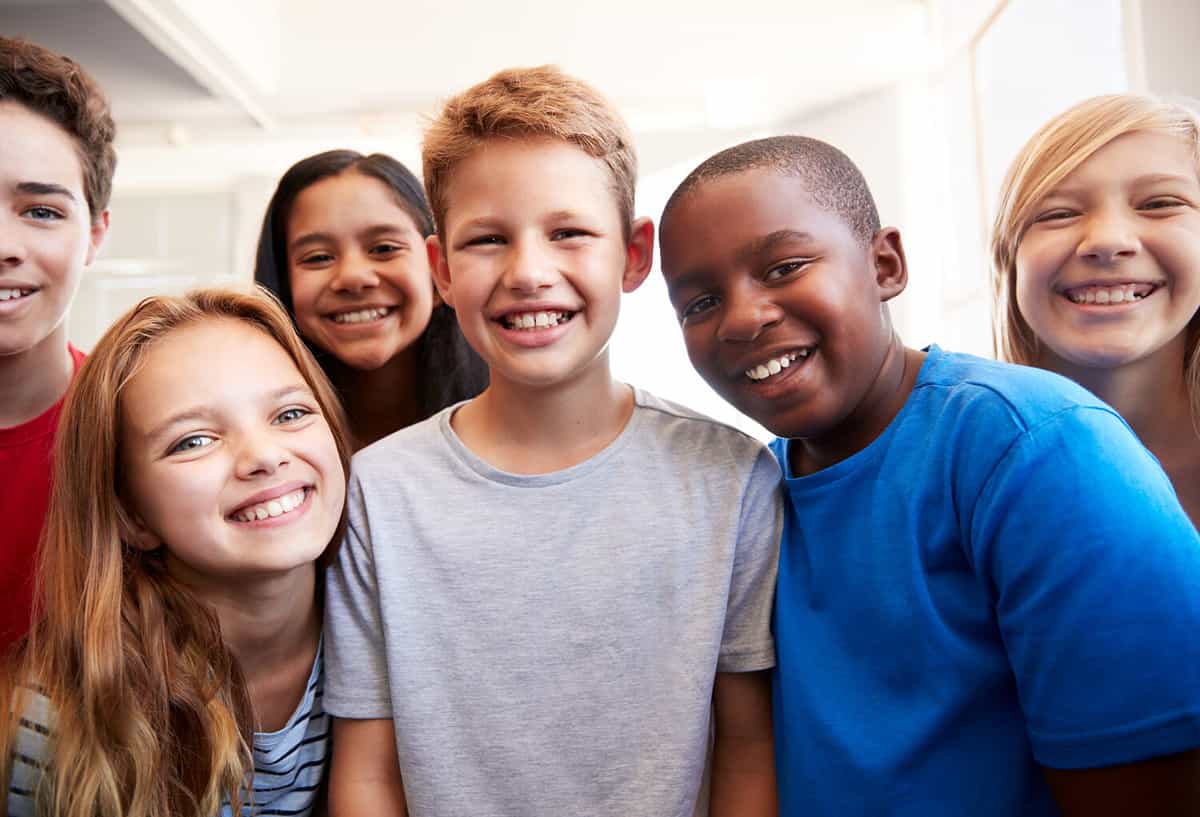 Pinkerton Academy
5 Pinkerton Street, Derry, NH 03038
Pinkerton Academy is an independent high school that functions based on public tuition. Enrollment stands at just above 3,000 students from grades 9-12. The Pinkerton Academy is located on a beautiful 170+ acre campus, parts of which have been around since 1815. Since then, it has gone through major renovations and expansions including the Pinkerton Field House, The Spaulding Arts & Humanities Building, the Robert Frost Writing Center, the Stockbridge Theatre, and the Ek Science Building. There are also 95 acres dedicated to athletic fields and a 68-acre land parcel known as Forsaith Forest. Pinkerton Academy offers students over 320 classes, as well as career counseling, academic support, a library, special education programs, and up-to-date technological resources. The Academy has numerous after-school activities and sporting opportunities. Clubs include American Sign Langauge, Bike Club, Chess Club, German Club, Math Team, Student Council, and a number of honor societies.
Nashua High School South & Nashua High School North
36 Riverside St, Nashua, NH 03062
8 Titan Way, Nashua, NH 03063
Nashua High School South and Nashua North High School have a combined attendance of over 3,400 with a little over 1,500 students at each of these New Hampshire schools. We told you some of the largest schools in New Hampshire are massive. The Nashua School District values student empowerment and provides a thoughtful and expansive curriculum to fit a new generation of students. Departments include communications, English courses, world languages, technology, and business. There are special education and tutoring programs available depending on the needs of the student. Check out the district's website to learn more about the many educational opportunities that Nashua High School, both its South and North centers have to offer the students of New Hampshire.
Exeter High School
1 Blue Hawk Dr., Exeter, NH 03833
Exeter High School has an enrollment of over 1,500 students in grades 9-12. They offer a curriculum centered around the subjects of English, social studies, mathematics, physical education, fine arts, technology, and electives. Sporting opportunities through Exeter High include baseball, basketball, tennis, soccer, volleyball, track & field, swim team, and more. All of these teams are available to both boys and girls. Exeter also offers numerous clubs and extracurriculars, as well as dual enrollment, honors, and AP course options. Check out their website to learn more about the opportunities at Exeter.
Southern New Hampshire University
2500 North River Road, Manchester, NH 0310
Southern New Hampshire University tops this list for the largest schools in New Hampshire with an enrollment of over 145,000 students! SNHU offers both online and in-person courses in degree areas like accounting, finance, fine arts, criminal justice, education, engineering, liberal arts, and health care, just to name a few! The University is fully accredited with degree options of associate, bachelor, master's, certificate programs, and doctoral degrees. Check out their website for more details on the many offerings available through Southern New Hampshire University.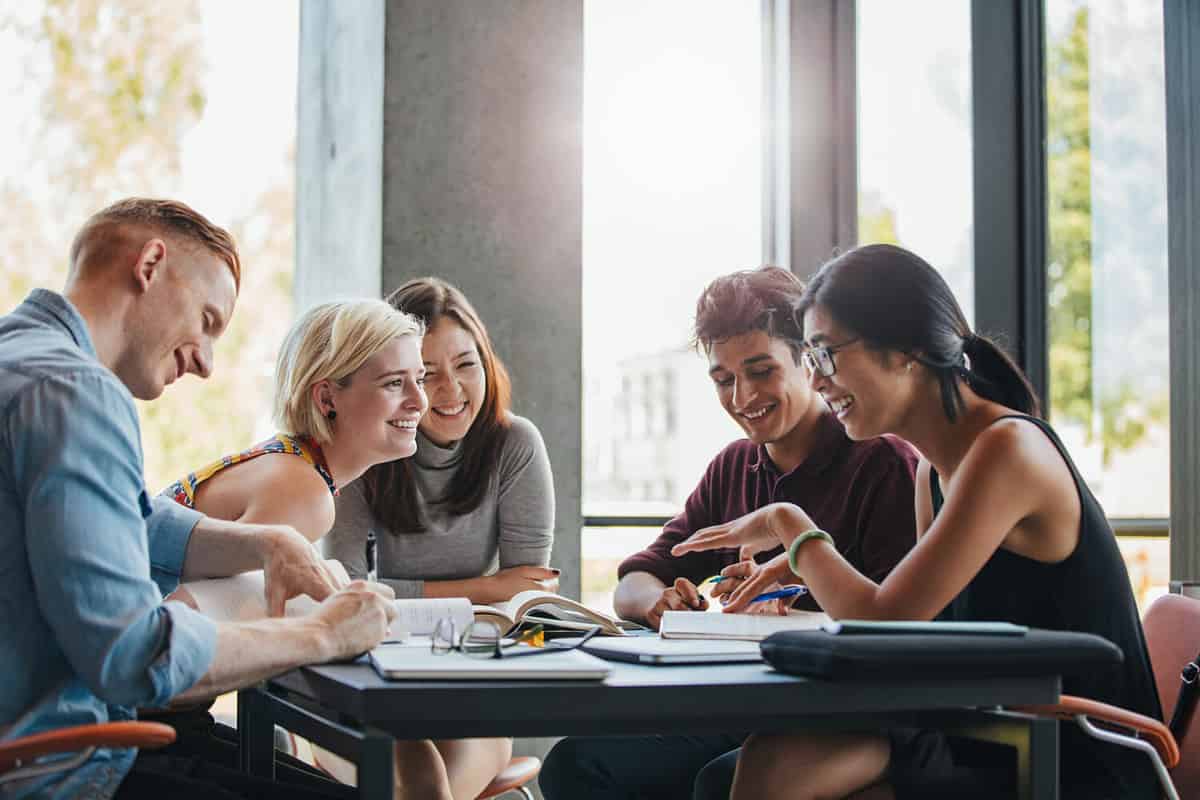 University of New Hampshire
105 Main St, Durham, NH 03824
The University of New Hampshire enrolls around 14,000 students in its 200+ degree programs. The main campus is located in Durham and has undergraduate and graduate program options. There are 18 Division 1 athletic teams as well as club sports and intramural opportunities. Outside of school, there are numerous student organizations and clubs for UNH students to be a part of. The class sizes are small with a student-teacher ratio of 16:1, and the university offers unique research centers and numerous educational institutes. Check out their website to learn more about the many offerings at UNH.
The University of New Hampshire in the News!
At the time of writing in 2023, the University of New Hampshire made a few headlines. Take a look to see what made this university enter the news cycle.
NASA administrator visits the University of New Hampshire to see how new Helioscience projects are going.
UNH criticized for equine program redesign as fewer students will be able to study.
UNH's goal of building an 'innovation ecosystem' takes shape in Durham.
Dartmouth College
14 North Main Street Hanover, New Hampshire, 03755
Dartmouth College is an ivy league college that enrolls 6,000+ students on its 269-acre campus. There are 8 academic departments that teach a verified and thorough curriculum of 63 majors. Minor course offerings include some 69 minors in subjects like economics, psychology, biology, engineering, government, psychology, and computer science. Dartmouth College has a staff of dedicated educators that cover more than 269 courses. The Dartmouth student body includes students from diverse social and socio-economic backgrounds. Dartmouth College boasts some 222 Fulbright scholars among their graduate ranks. The College's most prestigious programs include the Geisel School of Medicine, the Tuck School of Business, the Thayer School of Engineering, and the Guarini School of Graduate & Advanced Studies.
The image featured at the top of this post is ©iStock.com/Holcy.