The 41st State to enter the Union, some of the largest schools in Montana are massive. This makes sense because the state itself is over 147,000 miles across. Montana's population has grown exponentially since it achieved Statehood in 1889. The state has a large agricultural presence, incredible scenery and so much to see and do. it's no wonder so many people move their families to Montana or elect to attend a school here.
From colleges, state schools, and universities, the higher educational opportunities in Montana have expanded to fit the needs of potential students coming from out of state. And for Montana residents, a number of middle and high schools in the Montana area cater to class sizes of over 1,000+ kids. Despite its size, Montana only reached 1 million in terms of population size back in 2012. It is ever-growing, and with it, the schooling systems available are expanding and shifting for the times.
In this post, we'll take a look at some of the largest schools in Montana. You'll learn about their history and what they have to offer modern-day Montana students. From middle school and high school through undergraduate and graduate degrees, these schools have lots to offer. Keep on reading to learn more about Montana's massive schools!
Montana State University
Culbertson Hall, 100, Bozeman, MT 59717
Montana State University is one of the largest schools in Montana, with an enrollment of close to 17,000 students. Registration is split quite evenly between residents and non-residents of Montana, and the university offers 250+ undergraduate degree programs and 115+ graduated degree programs. It is the largest research institute in Montana, and the surrounding area of Bozeman provides incredible scenery and more than 100 trails near to the MSU campus.
This university was founded in 1893, just a few years after Montana got its Statehood. It was originally started under the name "Montana College of Agriculture and Mechanic Arts," or MAC, but changed to Montana State College in the 1920s and then to University in the 1960s. This final change was in recognition of the college's incredible research in the sciences and humanities.
Notable Montana State University Alumni
Sarah Vowell – Journalist and Voice Actor – Editor for This American Life
Craig Kilborn – Anchor for ESPN
Greg Gianforte – Current Governor of Montana
John Dahl – American writer and director known for his work in the neo-noir genre
Chet Huntley – Co-Anchor for NBC in the 1950s
University of Montana
32 Campus Drive, Missoula, MT 59812
Located in beautiful Missoula, Montana is the University of Montana. Missoula is their flagship campus and is centered at the bottom of Mount Sentinel, right next to Clark Fort River. The South campus offers 180 acres of student housing, fields, golf courses, an indoor track facility, and a football stadium. The university has an enrollment of over 11,000 students, a student-to-teacher ratio of about 19:1, and state-of-the-art research facilities. The University of Montana has the highest number of Udall Scholars, a diverse academic community, and a top-tier journalism program.
Also chartered in 1893, The University of Montana has affiliations with the Helena College of Technology, the University of Montana Western, and Montana Tech. Its most notable programs to this day are its journalism offerings and its forestry programs (via Brittanica).
Notable University of Montana Alumni
J. K. Simmons – American Actor known for over 200 TV shows and Movies
Hank Green – Author and Science Communicator known for his Youtube Channel and Crash Course Education
Stephanie Land – American Author and workers' rights activist known for her work in the service industry
Jack Horner – American Paleontologist credited for providing evidence that dinosaurs cared for their young
Chase Reynolds – Former Seattle Seahawks (NFL) running back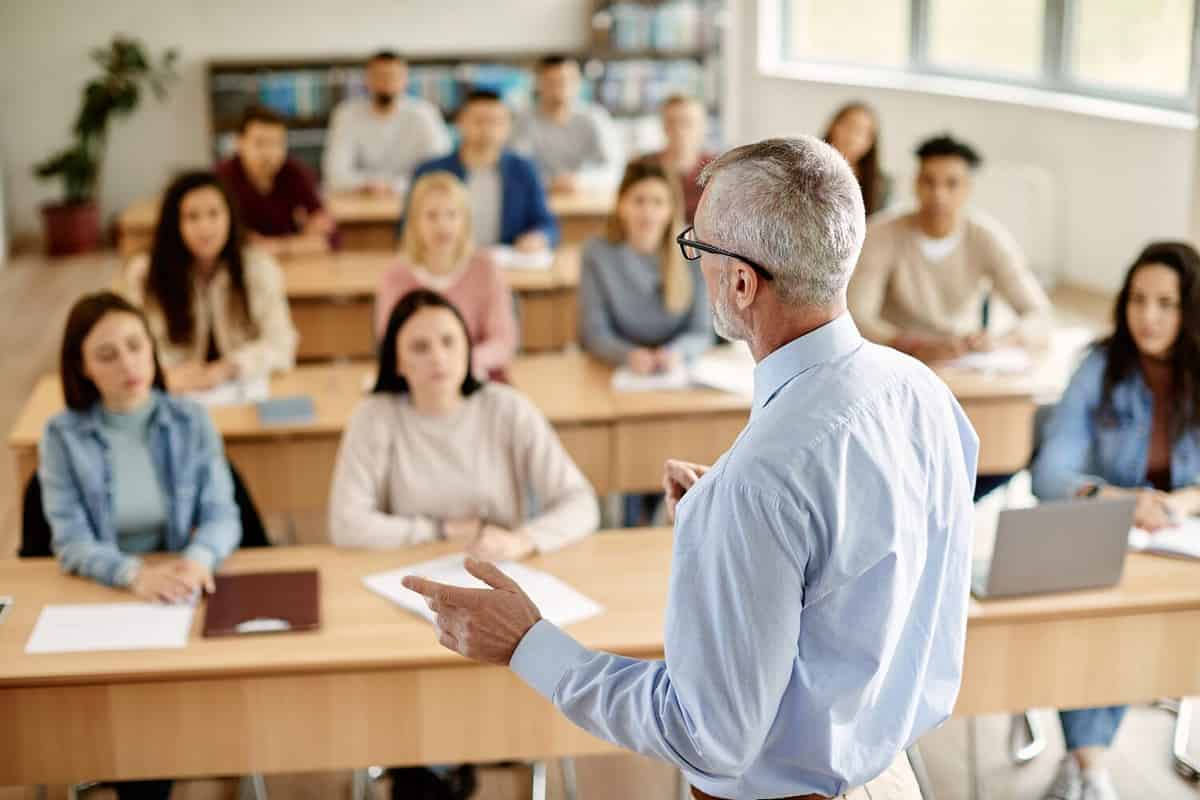 Montana State University Billings
1500 University Drive, Billings, Montana 59101
Montana State University, the Billings campus, enrolls 4,000+ plus students in its 115 degree offerings. MSU consists of five colleges that offer undergraduate and graduate degrees. These include the College of Liberal Arts & Social Sciences, Education, Business, City College, and the College of Health Professions and Science. The campus is some 98 acres, with 16 buildings, and lots of space for its close-knit community. Student-teacher ratios are typically around 14:1. And there are lots of extra-curricular, intermural, and sporting opportunities available to MSU students. Despite its enrollment being lower than the previously mentioned largest schools in Montana, MSU is actually located in the largest city in the State of Montana.
MSU was originally called the "Eastern Montana State Normal School" and was established in 1927. It started as a two-year, co-ed, certification program for teachers. The school catered to only women during WWII but increased its enrollment in the following years. It became the "Eastern Montana College of Education" in 1949, "Eastern Montana College" in 1965, and finally "Montana State University Billings" in 1995. The university went through some organizational changes that allowed for more student resources. In 2012, city college, a two-year campus, also in Billings, was established to include workforce training programs and a technical college for vocational training. Check out their website to learn more.
Billings West High School
2201 St. John's Avenue, Billings, MT 59102
Also located in Billings, Montana, Billings West High School enrolls over 2,000 students. Built in 1959, Billings West High School offers dual credit, AP, and technical courses. This high school functions around the tenants of responsibility, reliability, and respect. There are numerous athletic, counseling, extracurricular, and tutoring opportunities available to the students of West Billings High.
Billings Senior High School
425 Grand Avenue Billings, MT 59101
And for another Billings educational center, Billings Senior High School enrolls around 1,800 students. Along with numerous athletics programs, extracurriculars, and departments, Billings Senior High School offers national honor society memberships as well as the opportunity to participate in student council.
The original Billings High School was started in 1895 and had twelve rooms. The next iteration now called the Lincoln School, was opened in 1921 By a teacher named Mike Gallagher who would go on to be superintendent of the school system from 1937-1965. The old school buildings were torn down in 1935 for a newer building, which is still an education center to this day. Now called the Lincoln Center, the original Billings High School is an adult education and administrative center. Modern-day Billings Senior High has its own updated and beautiful building.
Skyview High School
1775 High Sierra Blvd Billings, MT 59105
Skyview High School in Billings, Montana has some 1,600 students walking its beautiful hallways. With a wide array of educational and extracurricular opportunities, Skyview offers its students a thorough and thoughtful academic and community experience. With the value system to inspire, educate, and empower, Skyview offers 13 academic departments. Teachers at Skyview are passionate and dedicated to their classes, and highly qualified in their field of education. Skyview High School has cross country and football. golf, soccer, tennis, swimming, softball, volleyball, and so many other classic sporting teams. Student clubs include the animation lab, archery club, band, drama, the National Honor Society, the Gay-Straight Alliance, construction club, model UN, and so many more.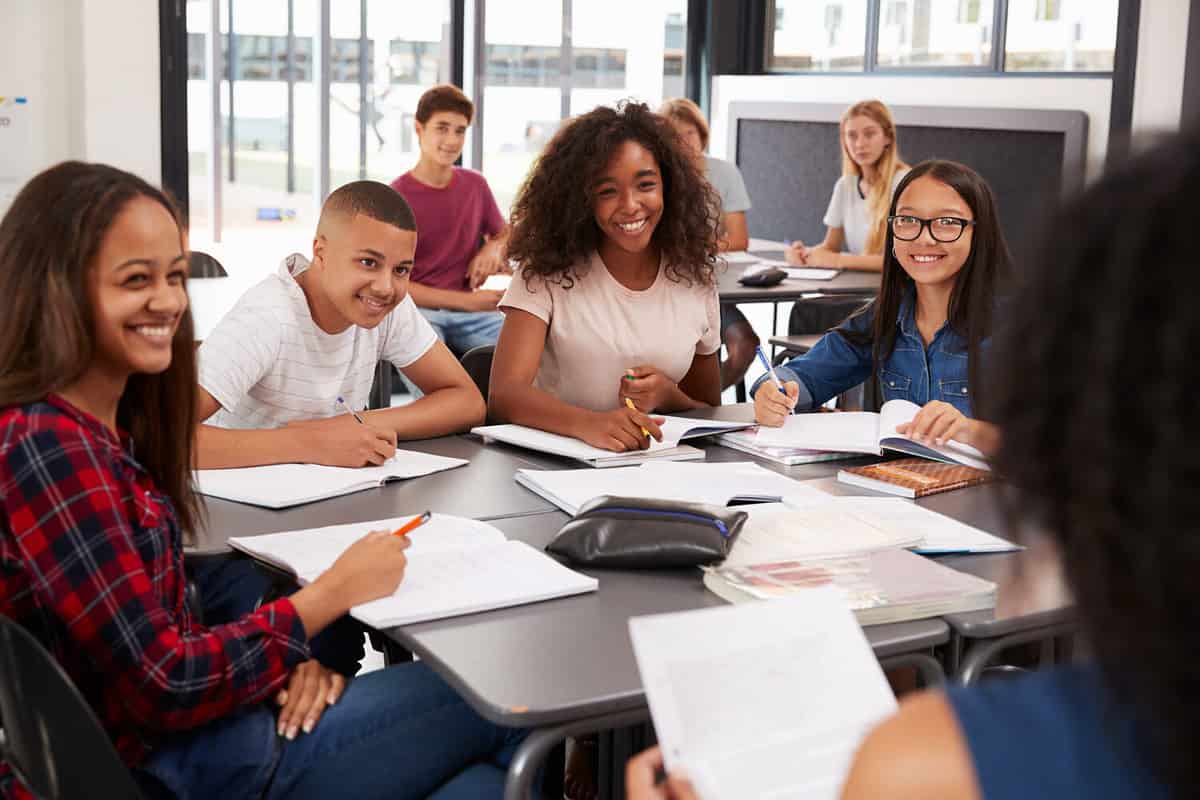 Sentinel High School
901 South Avenue West, Missoula, MT 59801
Sentinel High School has some 1,300 students to its name from grades 9-12. Based on the value system of "forward-thinking, high achieving" Sentinal strives for excellence with a basis of support and fun. With 14 academic departments, including Industrial Technology, Performing Arts, and World Languages, Sentinel High School offers its students a quality education. There are athletics, extracurriculars, and SAT/ACT tutoring available through the district as well. All of these resources are in place to ensure students are getting prepared for their future while enjoying the present.
C.R Anderson Middle School
1200 Knight Street, Helena, Montana, 59601
C.R Anderson Middle School is home to over 1,000 students between grades 6th-8th. Named for Clarence Richard Anderson, a well-known Helena School District educator, this middle school has been serving students with a top-quality and integrative education since the 1950s.
Belgrade Middle School
312 N. Weaver Street, Belgrade, MT, 59714
Belgrade Middle School has an enrollment of 1,000+ students and is located in Belgrade, Montana. They offer their students an environment of safe and fun-filled learning. There are numerous athletics, extracurricular, and community opportunities within the community of Belgrade Middle School. Check out their band, choir, and orchestra offerings, all information is available on their website.
The image featured at the top of this post is ©iStock.com/Jon Farmer.