Columbus, Ohio is a city that encourages a life lived forward. As the fastest-growing metropolitan area in the Midwest, ExperienceColumbus.com invites visitors and residents alike to enjoy the experiences Columbus has to offer. As a city founded in 1812 and named after the explorer, Christopher Columbus, Columbus is now one of the largest cities in Ohio with over 900,000 residents.
Not only is this city known for its unique neighborhoods and a lengthy list of things to do, but it's also home to several highly populated and large schools. Most of the local schools are a part of the Columbus City School District, though there are also many other school districts and private school options throughout the city.
While Columbus may seem significant by the numbers and the land it covers, the schools in the area have immense opportunities they can offer their students. Here's everything you need to know about the largest schools in Columbus, Ohio.
The Ohio State University
281 W Lane Ave, Columbus, OH 43210
While The Ohio State University has over 6 different campuses across the state, the main campus is located in the heart of Columbus. The school offers more than 1,400 student organizations. It's also ranked fourth in online bachelor's programs, making it easier than ever to earn your degree online. Founded in 1870, OSU is ranked first among Ohio public schools, and number forty-nine in National Universities according to U.S. News and World Report. The school also has over 200 majors to choose from and a student-to-faculty ratio of 18:1.
Notable Alumni from Ohio State
Ohio is a midwestern powerhouse in both sports and academics. This reputation has led to several important people claiming Ohio State University as their school. This alumni list is nowhere near exhaustive but here are some highlights.
Brian Basset – Cartoonist and creator of Red and Rover
Sally Boysen – World-renowned chimpanzee researcher
Harry Drackett – Chemist who developed Windex
James Katz – Hollywood producer and film restorer
Jesse Owens – Olympic Gold Medalist, Track and Field
Columbus State Community College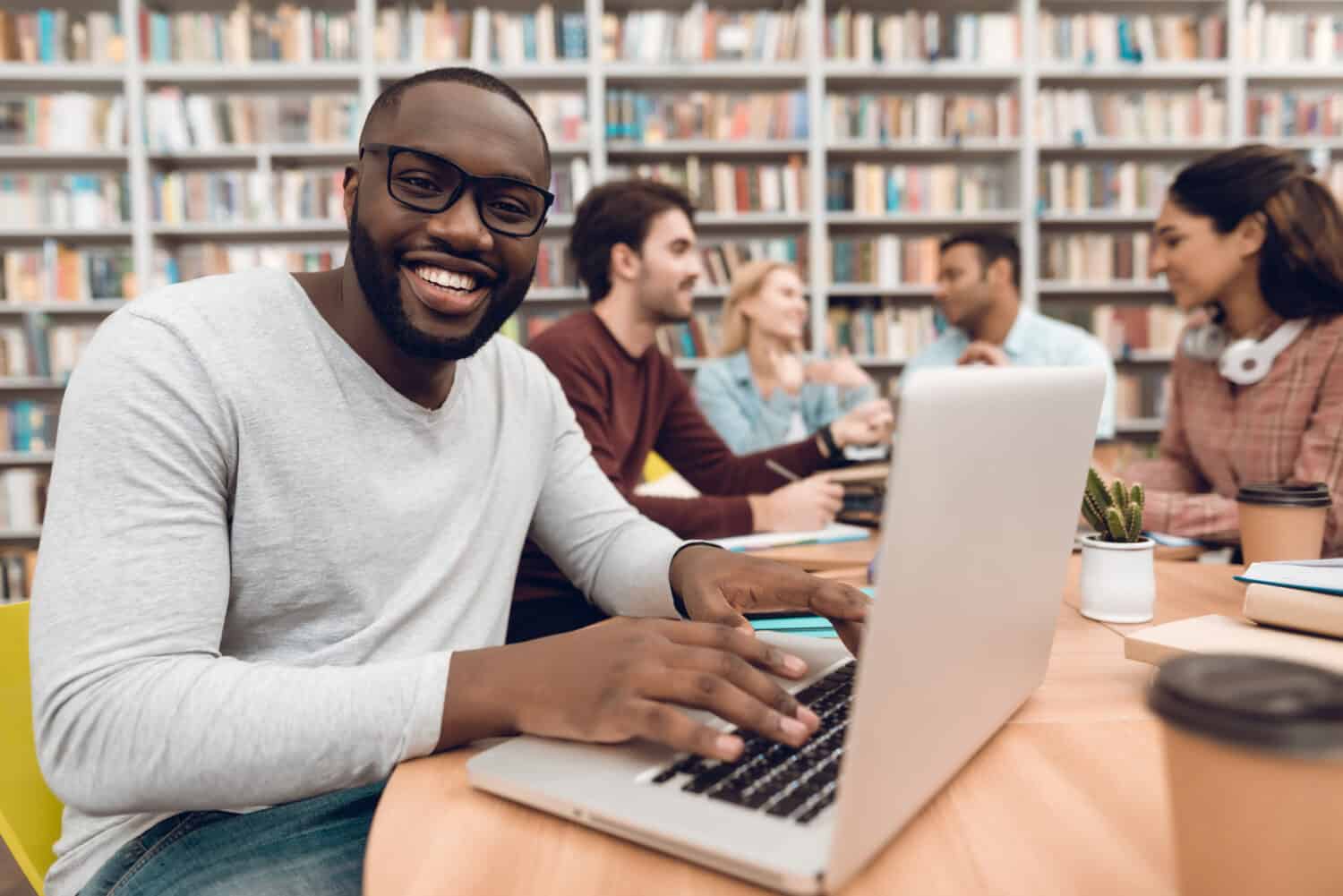 550 East Spring St., Columbus, OH 43215
Columbus State Community College enrolls over 45,000 full and part-time students, but the class size remains small at roughly 20 students per class. The campus is located on more than 80 acres in the Columbus Discovery District. Additionally, Columbus State offers six Regional Learning Centers which make it easier to live and work where you attend classes. The school is also known for being affordable and diverse. 76% of students don't take on any student debt and over 130 separate countries are represented throughout the college.
Kipp Columbus
2900 Inspire Drive, Columbus, OH 43224
Ranked number one for academic growth of any community school in Ohio, KIPP Columbus is a well-known school that continues to grow. While there are KIPP schools all across the country, the Columbus campus has five schools, an environmental center, and an athletics complex. The school enrolls over 2,000 students each year in grades Pre-K through twelfth. Even infants are welcome in their early learning center. KIPP Columbus began in 2008 with just 50 fifth-grade students and continues to have a waiting list as it grows. The school has also been a four-time Ohio Department of Education "Momentum Award" recipient.
Great River Connections Academy
3650 Olentangy River Road, Suite 430, Columbus, OH 43214
Great River Connections Academy is a tuition-free public charter school that offers online-only classes to students in grades kindergarten through twelfth. While the school takes a different approach by being online only, their parent satisfaction surveys show that 93% of parents agree the school's curriculum is high-quality. The school began in 2018 and ensures its teachers are specially trained in online learning. Additionally, Great River Connections Academy helps to prepare students for post-graduation life by offering a Career Pathways program.
Worthington Kilbourne High School
1499 Hard Rd., Columbus, OH 43235-5970
Worthington Kilbourne High School is part of the Worthington School District and enrolls roughly 1,400 students in grades nine through twelve. WKHS first opened its doors in 1991 after the population of school-aged children in the area increased and administrators sought to expand the values and missions of the school district. Worthington Kilbourne now offers 32 sports teams and more than 40 clubs and activities to its students. The school also sits on 55 acres and places a strong focus on academics by being a member of the International Baccalaureate Diploma Programme.
Metro Middle School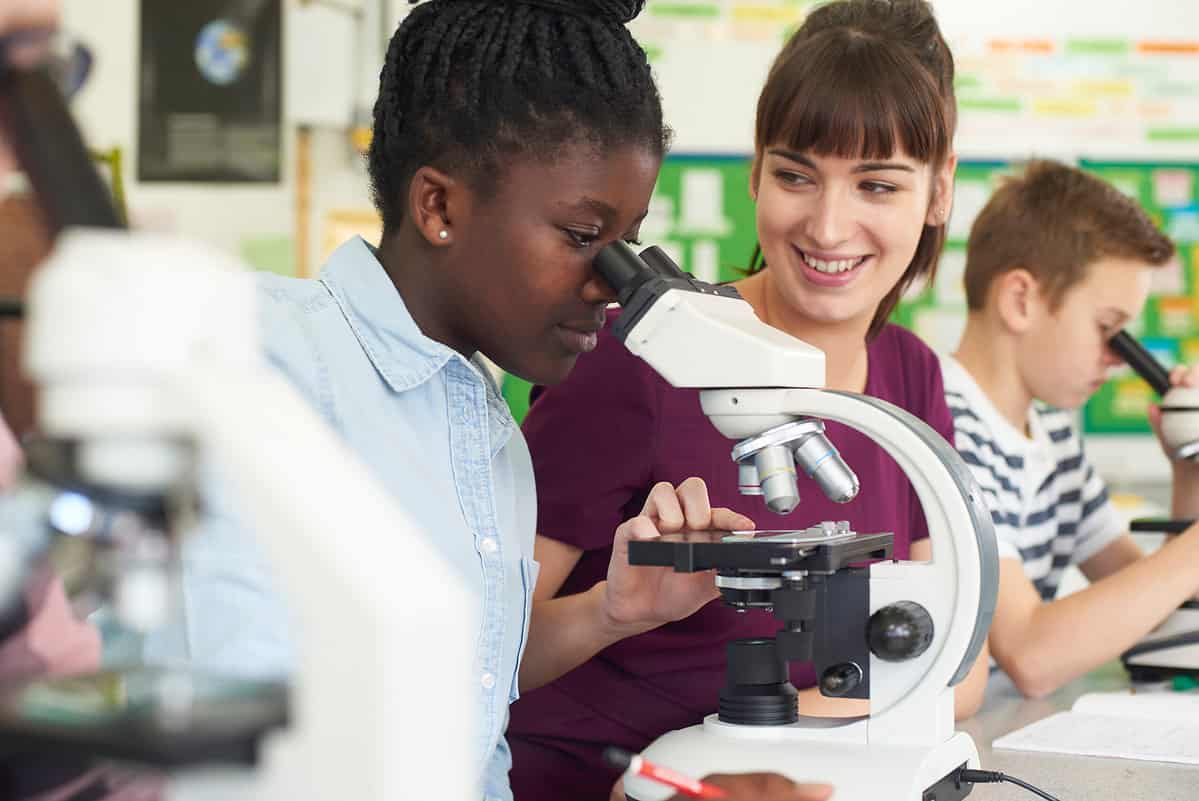 1929 Kenny Road, Columbus OH 43210
One of the larger high schools in Columbus is Metro Early College High School. After seeing a gap in education among students enrolling at the school, the administration decided to begin a middle school program. Metro Middle School was born from this project. Metro Middle School is fairly new, having just opened its doors in 2014 for students in grades 6-8. The Metro School system was designed in 2006 to be part of a small STEM program but has grown to be the platform school for the Ohio STEM Learning Network.
Woodward Park Middle School
5151 Karl Road, Columbus, OH 43229
Woodward Park Middle School is unique in that it's the same school, spread out over two buildings in two different locations. Sixth grade is in a building dubbed "Woodward at Walden," while seventh and eighth grades are on the main campus called "Woodward Park Main." Woodward is part of the Columbus City School District, which is the largest district in the state of Ohio. CCS enrolls over 47,000 students annually across 115 schools. Additionally, the district is known for its language immersion programs as 110 different languages are spoken throughout the school system.
Bishop Watterson High School
99 East Cooke Road, Columbus, OH 43214
Bishop Watterson High School is a private Catholic High School in Columbus. The school opened its doors in 1954 as the first coeducational diocesan high school in Franklin County. It was also named after Bishop John A. Watterson who was proactive in increasing the number of diocesan schools during the late 1800s. BWHS offers numerous athletic and academic programs. In the most recent school year (2022-2023), enrollment was 911 in grades 9-12 with a student-to-teacher ratio of 11:1. The school also sees 98-99% of its graduating seniors go on to college after graduation.
Worthington Christian School
6675 Worthington Galena Rd, Columbus, OH 43085
As the ninth largest private school in Ohio according to PrivateSchoolReview.com, Worthington Christian School enrolls around 900 students each year in grades K-12. The school is known as a co-ed, college preparatory, evangelical Christian school and was founded in 1973. Worthington Christian is also a two-time National Blue Ribbon School of Excellence for Exemplary High Performance. Additionally, the school has high participation rates in extracurricular activities like athletics, drama, musicals, or other fine arts programs. While the enrollment seems high, each classroom is an average size of only 20.
The Wellington School
3650 Reed Road, Columbus, OH 43220
Wellington was founded in 1982 by a group of entrepreneurs who wanted to begin a co-educational, independent school. It was the first of its kind in Columbus at the time. Today, Wellington enrolls just shy of 700 students in grades K-12. Small class sizes are encouraged with an 8:1 student-to-teacher ratio. As an independent private school, Wellington offers numerous clubs and activities. The school also breaks down each of its three academic programs: upper school, middle school, and early childhood and lower school.
Finding the Right School for Your Child
Are you looking to find a school in the growing metropolis of Columbus? From cutting-edge academic programs to a vibrant extracurricular scene, the largest schools in this city focus on growth, learning, and personal development. The Columbus City School District and the numerous other school programs surrounding the city serve a large number of students. The schools listed here merely scratch the surface of the various opportunities that Columbus' educational institutions offer to their students. You're sure to find the best fit for you and your child in the Columbus area!