Georgia is home to a nationally recognized education department with vast accolades. Consequently, the "Empire State of the South" is home to some of the most renowned institutions, from primary to secondary to universities.
The school's here offer enriching learning opportunities in line with and beyond the state and national standards. Thus, they keep attracting students from all over the world. Moreover, with a rich history and a strong emphasis on academic excellence, these institutions significantly contribute to the state's cultural and economic landscape.
But just how massive are the largest schools in Georgia? This comprehensive article will answer you.
Calhoun Elementary School
101 Raymond King Dr, Calhoun, GA 30701
Calhoun Elementary School is among the state's largest public school systems. The school is reputable for offering exciting learning opportunities beyond the regular curriculum. The STEAM Academy is one such program that engages students in interest-based career exploration.
Calhoun Elementary School serves PK-5 to 1,963 scholars and boasts a 50:50 gender distribution. In addition, 51% of the students are from minority groups, and 62% need financial aid. The diverse student population relies on 99 educators and one counselor. Therefore, the teacher-student ratio is 1:20.
Calhoun Elementary School caters to 99 full-time educators and one counselor. This creates an educator-student ratio of 1:20.
Calhoun Elementary School performs above expectations in state examinations and student preparedness for advanced levels of study. As a result, the institution ranks in position 617 in the state. In addition, 51% and 43% of learners passed the proficient levels for math and reading, respectively.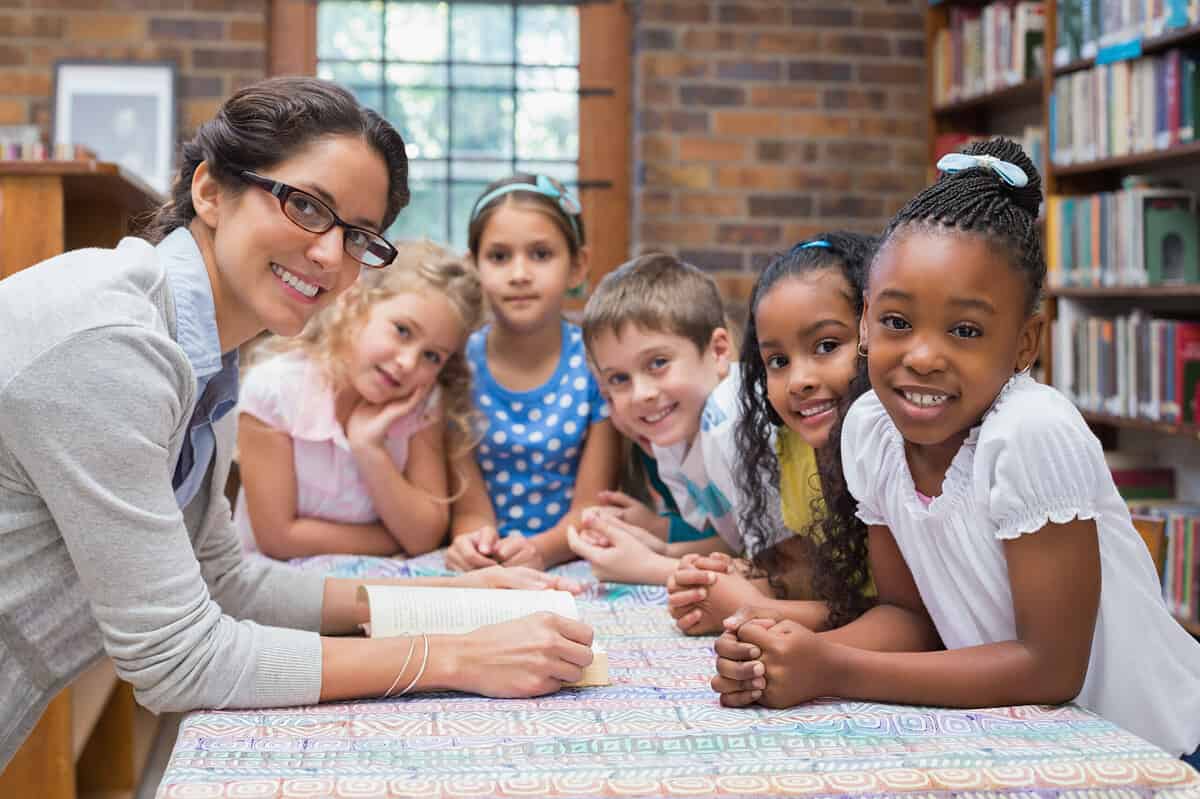 Woodward Academy
1662 Rugby Avenue College Park, GA 30337
Woodward Academy has a distinctive culture that celebrates individuality and incorporates personalized education. As a result, the private school offers the appropriate level of challenge for each student to flourish where they have a strong aptitude and supports them where they need more reinforcement. Besides that, it's also among the largest in the state.
Woodward Academy has 2,505 students, and the school's minority enrollment rate is 74.7%. The institution's staff and faculty members strive to nurture conversations and understanding, valuing each student's innate worth.
The facility boasts a teacher-student ratio of 1:9, one of the lowest in the district and state. This enables tutors to deliver personalized education to maximize each learner's potential. In addition, accredited and experienced educators bring together students from different perspectives, backgrounds, and experiences to create exceptional academic opportunities.
As a result, students become caring and compassionate global citizens who are a microcosm of the world we aspire to create. In addition, the learners are well-prepared for success in college and beyond and have the skills and values they need to make a positive impact.
Georgia Cyber Academy
1745 Phoenix Blvd Ste 100, Atlanta, GA 30349
Georgia Cyber Academy opened its doors in 2007. The public online school offers free tuition and is fully accredited, catering to K-12 students from across the state. Learners gain from its unique learning environment that guides them to their maximum academic potential. Apart from its enviable level of education quality, the school also boasts one of the largest populations in the country.
Georgia Cyber Academy serves 3,593 scholars, a diverse student body comprising 51% schoolgirls and 49% schoolboys. In addition, the school enrolls 42% of financially limited scholars, providing opportunities for households that may not afford quality education in traditional brick-and-mortar schools.
Georgia Cyber Academy hires 431 full-time educators. The faculty team works alongside 22 full-time student counselors, leading to a tutor-learner ratio of 1:27.
Georgia Cyber Academy isn't among the state's top performers, but the facility guarantees exceptional instruction programs. The school ranks 934-1245 in the state and 37 in the charter category. In addition, 24% and 41%of students achieved or exceeded the proficient level for math and reading.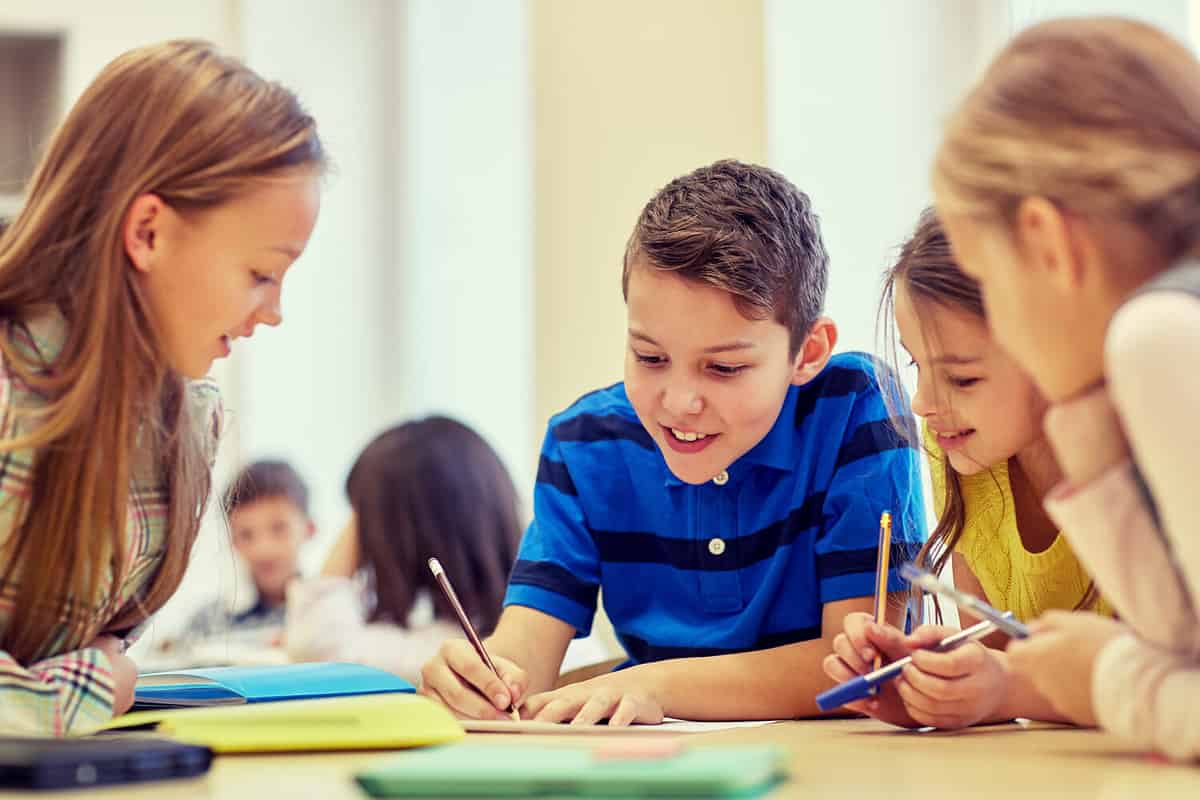 Benedicts Episcopal School
2160 Cooper Lake Rd Se, Smyrna, GA 30080
St. Benedict's Episcopal School prides itself as a center for fostering children's curiosity and imagination. The school aims to plant the seeds for creativity, critical thinking, and a lifelong appreciation of learning. Interestingly, the school has consistently achieved this objective and is known to enrich one of the largest student populations in the country.
St. Benedict's serves 400 students, with 41.3% coming from minority backgrounds. The facility also hires 50 classroom teachers, leading to an impressive teacher-student ratio of 8:1. This arrangement ensures each student receives personalized attention.
St. Benedict's incorporates the Spanish language into the core curriculum from preschool to 8th grade, providing students with a strong foundation in language learning. Additionally, the institution integrates STEAM programs into every classroom, encouraging creativity and critical thinking among students.
Regardless of a child's age, St. Benedict's personalized approach to education guarantees a solid academic foundation. As a result, learners progress to higher education levels with stronger social-emotional skills and an appreciation of their individual needs.
Gwinnett Online Campus
713 Hi Hope Rd, Lawrenceville, GA 30043
The Gwinnett County Online Campus, or GOC, has provided high-quality online education to students since its inception in 1999. Thus, it's the oldest online education program in the state. Located in Lawrenceville, GA, the school offers a unique learning environment comprising the best of online and blended learning.
Gwinnett County Online Campus serves 447 dedicated scholars between the fourth and twelfth grades. The student body is remarkably diverse, with 57% comprising learners from minority communities. In addition, 20% need financial assistance.
Gwinnett County Online Campus prides itself on delivering the highest education quality through rich digital content and responsive teachers experienced in online education. The school has 51 equivalent full-time teachers and one counselor, maintaining a favorable tutor-learner ratio of 1:15, better than the district's average.
Gwinnett Online Campus ranks in the 35th position in the state's middle schools and positions eighth in the district. In addition, 57% and 77% of the learners in this school achieved or scored above the math and reading proficiency levels.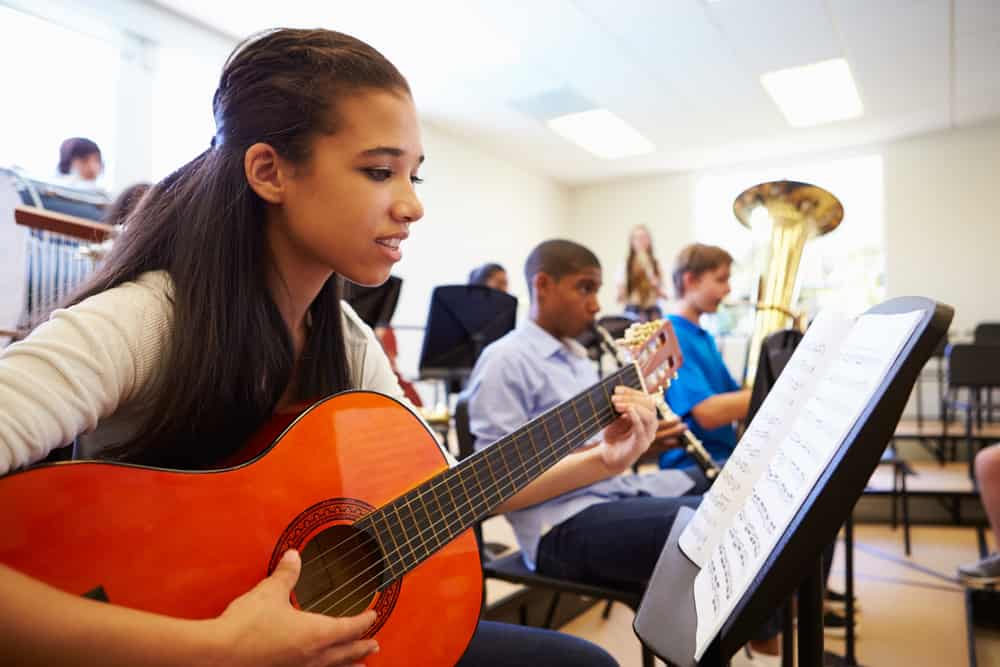 Mcconnell Middle School
550 Ozora Rd, Loganville, GA 30052
McConnell Middle School is the largest public school in Loganville, Georgia. The institution provides a positive, safe, and stimulating learning environment, and faculty members focus on knowledge application and lifelong skill acquisition. The school has maintained this reputation since its opening in 1996.
Mcconnell Middle School serves 2,354 gifted pupils in grades 6-8. This population comprises 49% schoolgirls and 51% schoolboys, with a 77% minority enrollment. Moreover, 43% of learners ace economic hurdles and need financial aid.
McConnell Middle School is home to an accredited and seasoned staff team of 130 full-time teachers and three counselors. About 92% of these professionals are certified, and 91.4% have taught for over three years.
Mcconnell Middle School ranks in position 82 among Georgia's middle schools. The facility is also the 15th best in the district. In addition, 53% and 59% of students in this school attained or scored beyond the proficient levels for math and reading.
Richards Middle School
3555 Sugarloaf Pkwy, Lawrenceville, GA 30044
Lawrenceville's Richards Middle School is among the state's largest middle schools. The massive public school strives to ensure an unmatched learning experience for each of its diverse students. To achieve this, the facility implements a culture and instruction program that challenges and inspires learners toward academic excellence while maximizing their potential for advanced studies, careers, and life.
Richards Middle School has 2,176 scholars in grades 6-8, with a slightly higher male population of 51% and 49% females. The school's minority enrollment is high at 94%, and it enrolls 72% of financially limited students.
Richards Middle School boasts a faculty of 127 educators and five full-time counselors. About 97% of the staff members are board certified, and 93.6% have over three years in education. While the teacher-student ratio is worse than the district's, the dedicated and experienced faculty always deliver a supportive learning environment for all students.
Richards Middle School ranks 189 in statewide rankings and 23 in the district. Moreover, 40% and 39% of scholars in this learning setup achieved or surpassed the proficiency levels for math and reading.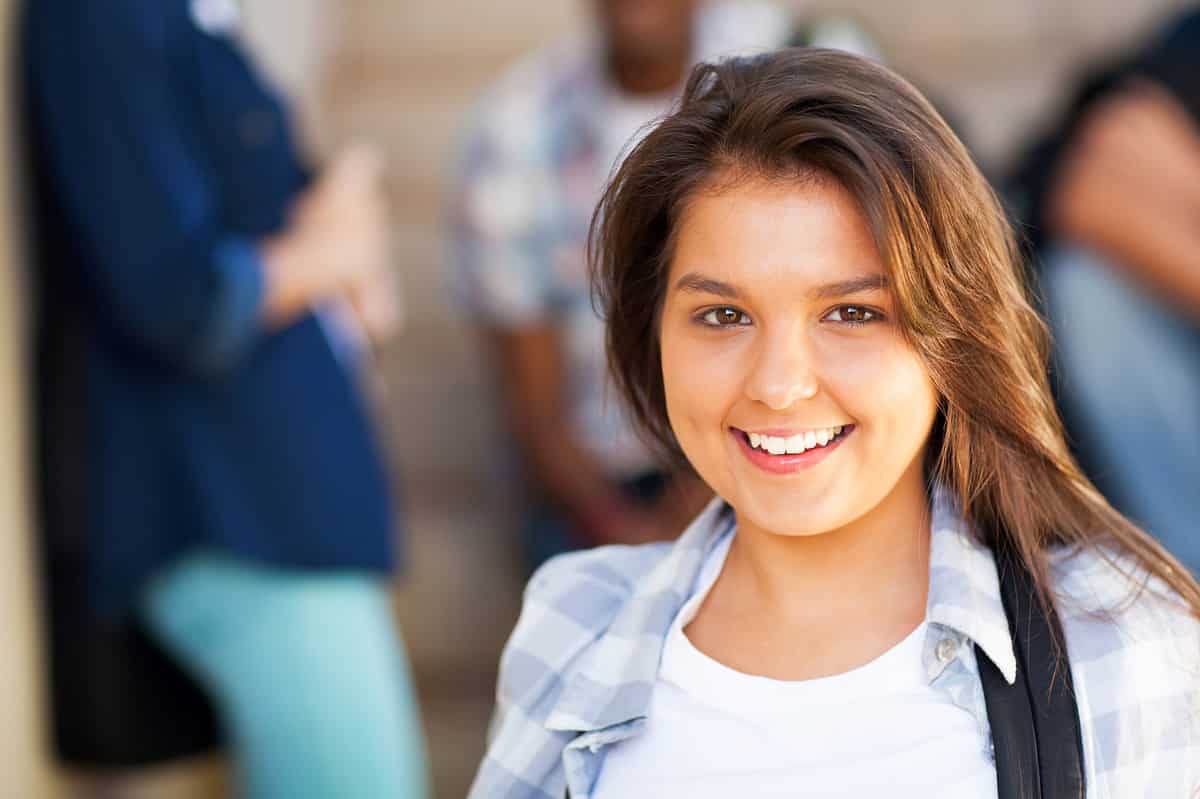 Mill Creek High School
4400 Braselton Hwy, Hoschton, Georgia
Mill Creek High School, led by its first principal Dr. Jim Markham, opened in August 2004. It was established to alleviate overcrowding at Dacula and North Gwinnett high schools. However, it quickly became the largest school in the district.
Mill Creek High School's student body consists of 3,742 students, with a balanced gender distribution of 50% female and 50% male. The school serves a minority population of 50.6% and 20% economically disadvantaged students. The free lunch program enrollment is 16%, while the reduced-price lunch program is 4%. The school has a full-time equivalent of 192 teachers.
Mill Creek High School is a top performer, ranking in positions 1,478 nationally and 36 in Georgia High Schools. In addition, the facility is the 30th best in the Atlanta, Georgia, metro area and the sixth best in the district.
Brookwood High School
1255 Dogwood Rd, Snellville, Georgia
Brookwood High School was established in 1981 as a response to the overcrowding in South Gwinnett, Central Gwinnett, and Parkview. The name was derived from the intersection of Hollybrook Drive and Dogwood Road, where the school was constructed, and the school's motto, "A Tradition of Excellence," reflects the dedication to strive for perfection in all aspects of school life.
Brookwood's mascot, the Bronco, represents a strong-willed and determined spirit. The student leadership committee chose the school colors of maroon and gold. With 3,708 total students in grades 9-12, Brookwood has a minority enrollment of 69.3%, and 29% of students are economically disadvantaged.
Brookwood High School boasts a dedicated staff team comprising 186 board-certified tutors. This equals a teacher-student ratio of 1:20, which is pretty stretched compared to most high schools in the district. However, the facility only hires accredited and seasoned lecturers, ensuring students get the full attention and apt guidance to triumph academically.
Brookwood High School ranks 873 nationally and 27 in Georgia high school rankings. The facility also ranks 22 in the Atlanta metro area and is the third best in the Grinbwett County School District.
Peachtree Ridge High School
1555 Old Peachtree Rd Nw, Suwanee, Georgia
Peachtree Ridge High School is located on 66-acre land in Suwanee, GA. The massive institution aims to be an excellent learning community that equips students to thrive in a rapidly changing world. Thus, staff members, administration assistants, and faculty members create an inclusive and collaborative environment through relevant, engaging, and challenging instruction.
Peachtree Ridge High School enrolls 3,326 students, with a majority of 82.5% belonging to minority communities. The student body is almost equally distributed between genders, with 51% schoolgirls and 49% schoolboys. In addition, the facility has a high percentage of financially limited students, at 30%.
Peachtree Ridge High hires 166 full-time equivalent lecturers to handle the monumental student population. This means the tutor-student ratio is 1:20. The faculty members always strive to ensure learners experience complete learning in a conducive environment. This culture has made the school one of the best-performing in the region.
Peachtree Ridge High ranks at position 1,245 on the national stage and 32 in the state rankings. The facility is also the 27th-best in the Atlanta metro area and fourth-best in the Gwinnett County School District.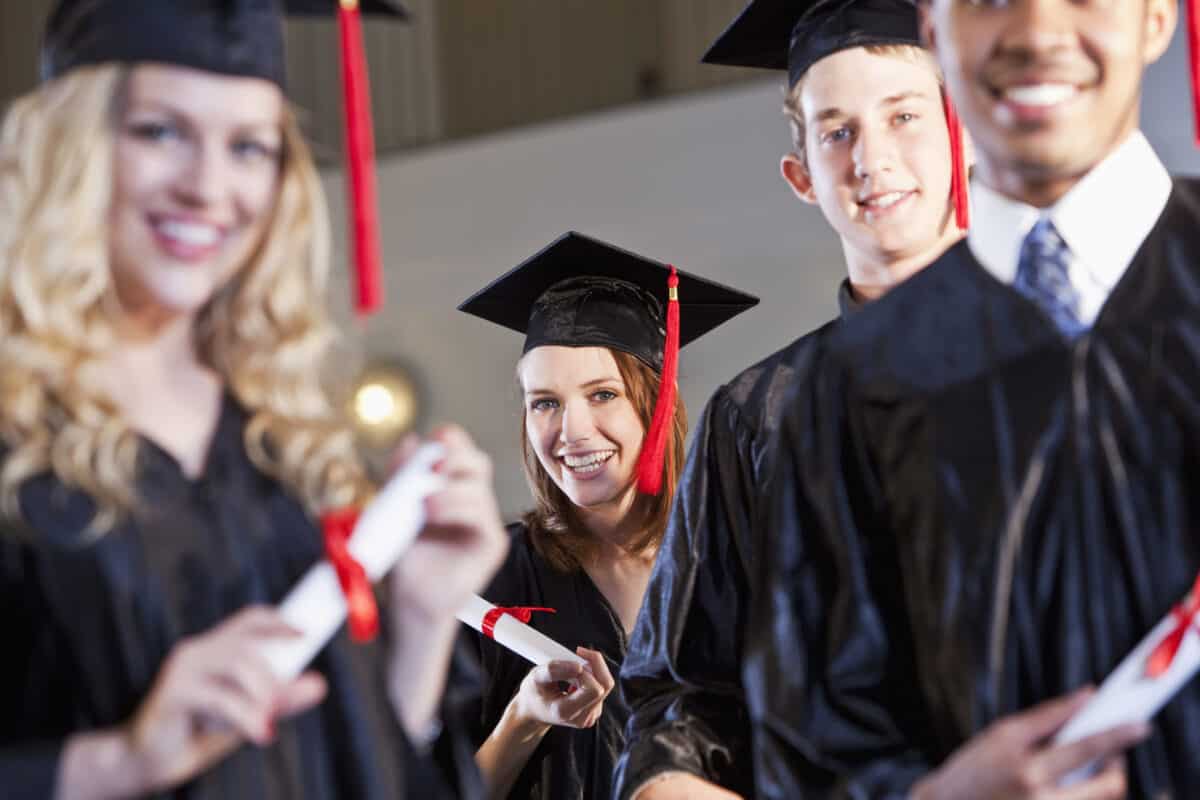 Georgia Institute of Technology-Main Campus
North Avenue Atlanta, GA 30332
In 1888, the Georgia School of Technology opened with just 84 students. This marked a turning point for the Southern economy, as the institution spearheaded the transition from agrarianism to industrialization. Today, the university is a globally celebrated research institution with a reputation for enhancing the human experience through cutting-edge science and technology.
Georgia Tech boasts 43,859 students, including 17,461 undergraduates and 26,398 graduate scholars. This diverse populace is predominantly male, with 68.50% male students and 31.50% female students. In addition, the facility offers both full-time and part-time programs, with 22,586 full-time students and 21,273 part-time students.
Georgia Tech boasts a strong tradition of nurturing innovative graduates who use their knowledge and skills to tackle real-world problems and improve lives worldwide. Since beginning as a technical school, the university has expanded to encompass various fields. At the same time, the institution has remained committed to producing graduates who positively impact society.
Kennesaw State University
1000 Chastain Road, Kennesaw, GA 30144
Kennesaw State University was founded in 1963. The public institution is located on two suburban campuses in Kennesaw and Marietta, northwest of metro Atlanta. Sitting on an expansive 544 acres, the university offers a semester-based academic calendar and is among the state's largest research-driven universities.
The administration, faculty, and staff at Kennesaw State University prioritize transformation, whole growth, and tenacity. Thus, they put the students first, empowering them to discover their path.
The university's population is diverse, with a total enrollment of 42,899 students. This vast populace includes 38,891 studying under the school's undergraduate program and 4,008 graduate students. The gender distribution of students is almost equal, with 48.72% male and 51.28% female students.
In addition, Kennesaw State University provides students with a distance learning opportunity through its online degree program, and 8,760 students have exclusively enrolled in online programs.
University of Georgia
University of Georgia Chapel, Herty Drive, Athens, GA 30602
The University of Georgia, established in 1785, is a historic institution. Not only is the school popular for its commitment to providing endless possibilities to its community, but it's also the third largest in the state.
The University of Georgia has a total enrollment of 40,118 students, comprising 16,480 male and 23,638 female students. In addition, 30,166 students are undergraduates, and 9,952 are graduate students. Moreover, 35,681 study full-time, and 4,437 are in part-time studies.
In addition, UGA offers an online degree program for students seeking distance learning opportunities, with 1,136 students enrolled exclusively in this program. This is part of the institution's dedication to providing comprehensive education and preparing learners to be future leaders.
As the birthplace of America's public higher education, UGA has a long legacy of inspiring the next generation of informed citizens.
Reach Your Goals with an Education from Georgia's Finest Institutions
Georgia State boasts several large and prestigious institutions, from K-12 to college. These massive and great-performing institutions have significantly contributed to the state's education sector.
Each institution has its unique student demographics, mission, and history. But despite the differences, most schools in the state are reputable for their top-notch education and training to students and adequate preparation of students to become global leaders and problem solvers.
So whether you're looking for employment or education opportunities, you have limitless options to explore.