At the heart of the Midwest lies Missouri State, also called the "Show-Me State." This region boasts a diverse culture, rich history, and vast opportunities for residents. The state is also reputed for its thriving job market, low cost of living, and scenic landscapes, hence one of the best U.S. locations to live.
Missouri also has a robust education system comprising numerous schools committed to academic excellence. From elementary to college-level programs, you have numerous options to choose from. Most options offer state-of-the-art facilities, a student-focused curriculum, and a dedicated faculty.
Understandably, personal preference can make a huge difference when looking for a good Missouri school for your young one. But whether you prefer a rural or urban setting, a large or small campus, or private or public education, the state has something tailored to your child's needs, capabilities, and talent.
Best Elementary Schools
St Helena Elementary
21080 Osage St, Helena, MO 64459
St Helena Elementary also stands out among Missouri's top-ranking elementary schools. The faculty's primary objective is to empower leadership, achievement, and success. Furthermore, the institution is reputable for its high expectations for learner achievement and manages impressive rankings in statewide examinations every year.
St Helena Elementary has one of the lowest student populations in the country, serving just 77 learners between kindergarten and grade five. Boys are more than girls in this school, representing 53%, while the female learners trail at 47%. In addition, the school's minority enrolment rate stands at 1%, and 22% of learners are financially disadvantaged.
The school has eight teachers, so the tutor-student ratio is 1:9. This is way better than the district's or state's averages.
Performance-wise, St. Helena Elementary takes up the fourth-best position among its peers in the state. It's also the best elementary school in the Savannah R-LIII and boasts a greatschools.org rating of 10/10 for test scores.
Moreover, students also performed remarkably well in math and reading proficiency. The school ranked #7 and #5 for the two proficiencies. At Helena, 85% of scholars attained or surpassed the proficient level for either subject, making it one of the best performing in the state.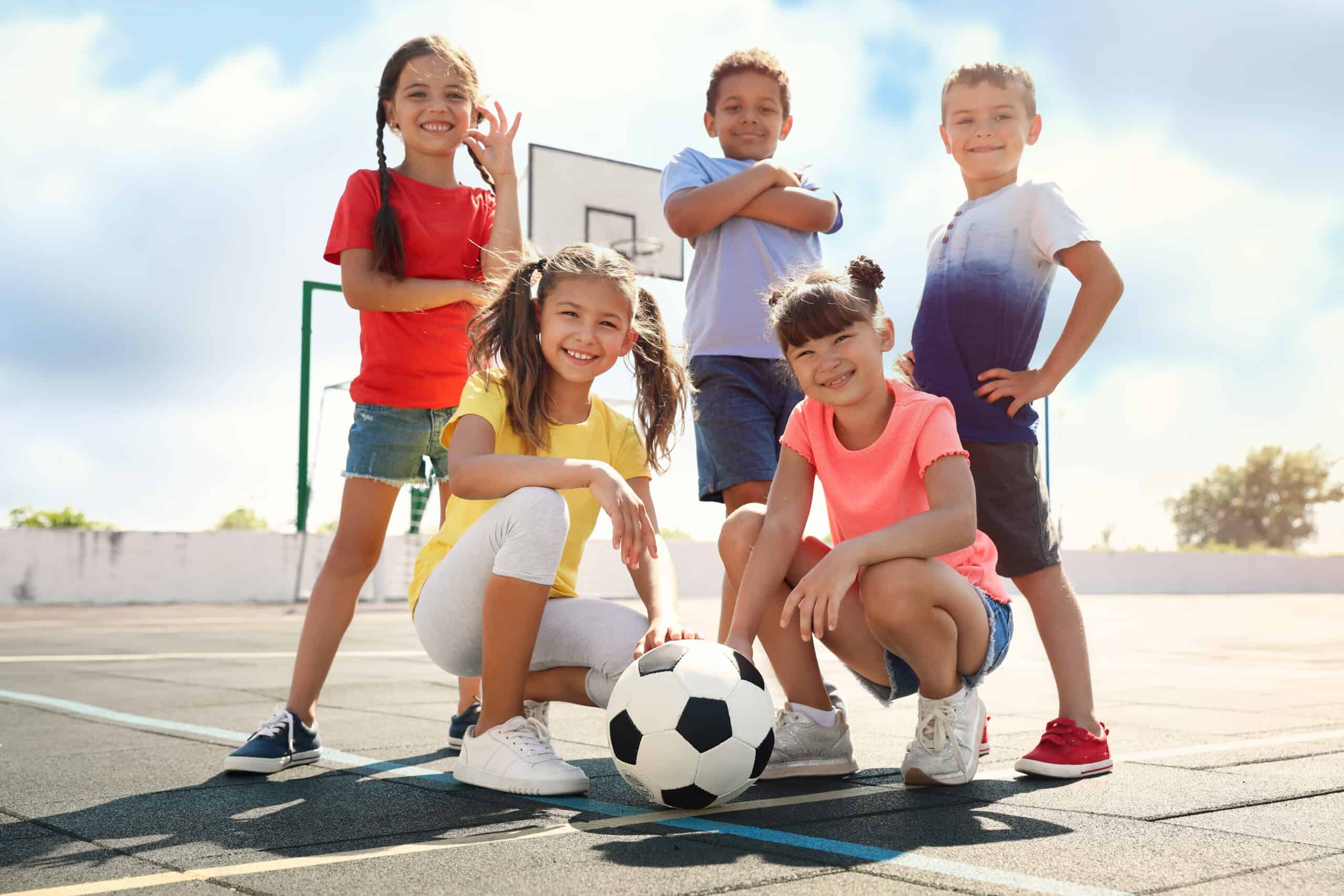 Richland Elementary
24456 State Hwy 114, Essex, MO 63846
Richland Elementary entered the scene in 1962 after a combination of the schools of Grayridge and Essex. The facility aims to provide the right academic environment to nurture productive, responsible, and valuable global citizens. Moreover, the school administration believes in all students' learning abilities and strives to provide maximum opportunities for real growth.
Richland serves 155 learners from the distant rural setting of Essex. The minority student population here is 13%, and 66% of learners come from financially disadvantaged families. Furthermore, female students form 44% of the populace, while 56% are male.
Richland elementary has nine full-time teachers, making the tutor-student ratio 1:17, slightly higher than the district's standard. The tutors prepare learners to become responsible global citizens and provide an educational experience and programs that target respective students' needs. The results have been amazing, considering Richland's current rankings.
Richland ranks as the third best among its peers in Missouri. The facility also takes up #2 and #3 for math and reading proficiencies, respectively. In the latest state-required examinations, 87% of learners attained or went behind the pass marks for the two subjects. Moreover, greatschools.org rates the school at 5/10.
Kennard/Classical Jr. Academy
5031 Potomac, St Louis, MO 63139
Kennard/Classical Jr. Academy is a tuition-free, full-time magnet facility located south of the historic neighborhood with Italian roots called The Hill. It first opened in 1928, but it was until 1930 that the institution was dedicated. Almost a century later, in 2022, the faculty changed its name to honor Betty Wheeler, Metro High School's founder and life-long educator.
Classic Junior serves 258 learners from prekindergarten to fifth grade. The top-ranking elementary school boasts a 41% minority student enrolment, and 99% of learners are from financially limited homes. Girls form 53%, while their male counterpart makes up 4%.
This diverse student population comprises suburban and urban learners from vast ethnic backgrounds, cultures, socio-economic groups, and ethnicities. Moreover, 21 teachers and one counselor work around the clock to provide the ideal setup for learners to succeed in academics and extracurricular activities.
If a school's ranking in state-mandated examinations and graduation is among your top considerations, then Classical Jr. Academy is the place to be. The facility has a 10/10 summary rating on greatschools.org. Furthermore, it ranks second best in the magnet category, St Louis Public Schools District, and state rankings.
Mallinckrodt A.B.I. Elementary
6020 Pernod Ave, St Louis, MO 63139
Mallinckrodt A.B.I. Elementary is among the best magnet elementary schools in the large city setting of St Louis. The faculty considers students the focus of its efforts and strives to create an environment where learners thrive with high expectations.
Mallinckrodt serves 273 students between prekindergarten and fifth grade. Of this populace, female learners form 56%, while their male counterparts represent 44%. Furthermore, learners from minority communities comprise 27%. The school grants each of these learners the opportunity to attain their full academic potential and benefit the community.
The Mallinckrodt Elementary staff team comprises 19 instructors and one counselor. These numbers lead to a tutor-student ratio of 1:15, higher than that of the St. Louis Public Schools District. Still, they work together full-time to provide the highest quality education possible for the young dragons.
This facility ranks the best among Missouri Magnet Elementary schools and is #1 in the district. Statewide, the institution also ranks in the top position among the 1,037 schools in the state.
Learners exceeded expectations in math and reading, with 92% attaining or going beyond the pass marks for the respective units. In addition, the school ranks #1 for both subjects and has a greatschools.org summary rating of 10/10.
Best Middle Schools
Francis Howell Middle
825 O'Fallon Rd, St Charles, MO 63304
Francis Howell middle school is situated in St Charles, Missouri. This institution has a long-standing tradition of providing an exceptional middle school experience. It was recently recognized as a National Blue Ribbon School for outstanding academic achievement.
Francis Howell Middle School is a 6-8 institution serving 859 learners with a minority enrollment of 16%. In addition, 52% of the students are boys, and 48% are female. The school also serves 11% of economically deprived students.
A strong community and a dedicated staff team support the facility's academic excellence. This comprises 55 board-certified teachers and three counselors, translating to a teacher-student ratio of 1:16. This is higher than the district's average ratio.
Francis Howell Middle School ranks as third best among Missouri middle schools and #1 among Francis its Howell R-III peers. The facility is popular for its high performance on state-mandated assessments and its ability to prepare pupils adequately for high school.
The facility also ranked #7 in reading proficiency and #3 in math proficiency. In addition, 73% of students displayed proficiency in math, while approximately 71% passed in reading proficiency. GreatSchools.org rates the facility at 8/10, and the school boasts numerous positive reviews online.
Mckinley Class. Leadership Ac.
2156 Russell Blvd, St Louis, MO 63104
McKinley Classical Leadership Middle School is another great option if you're looking for a suitable middle school with a comprehensive curriculum that aids your child's academic and personal growth. The faculty aims to prepare young learners to be global leaders of academic superiority, cultural awareness, and character.
Mckinley middle school serves 598 learners from sixth through twelfth grades with a 58% minority student enrolment. There are equal populations of boys and girls, and 99% face financial struggles. Moreover, the school has 39 instructors and two counselors, all working full-time.
These tutors leverage research-driven approaches to offer an educational experience customized to the individual learning preferences of gifted and talented students in an urban environment.
The curriculum challenges gifted students in various areas, including critical thinking, emotional intelligence, creativity, social skills, and leadership. In addition, the school builds on the existing foundation of gifted education in SLPS elementary programs to provide a rigorous and engaging learning experience.
Mckinley middle school secured the #2 position in statewide rankings. The facility also boasts a reading and math proficiency rank of #2, with 84% attaining or exceeding the proficient level in reading and 73% achieving the same in math. Moreover, the school boasts a greatschools.org summary rating of 10/10.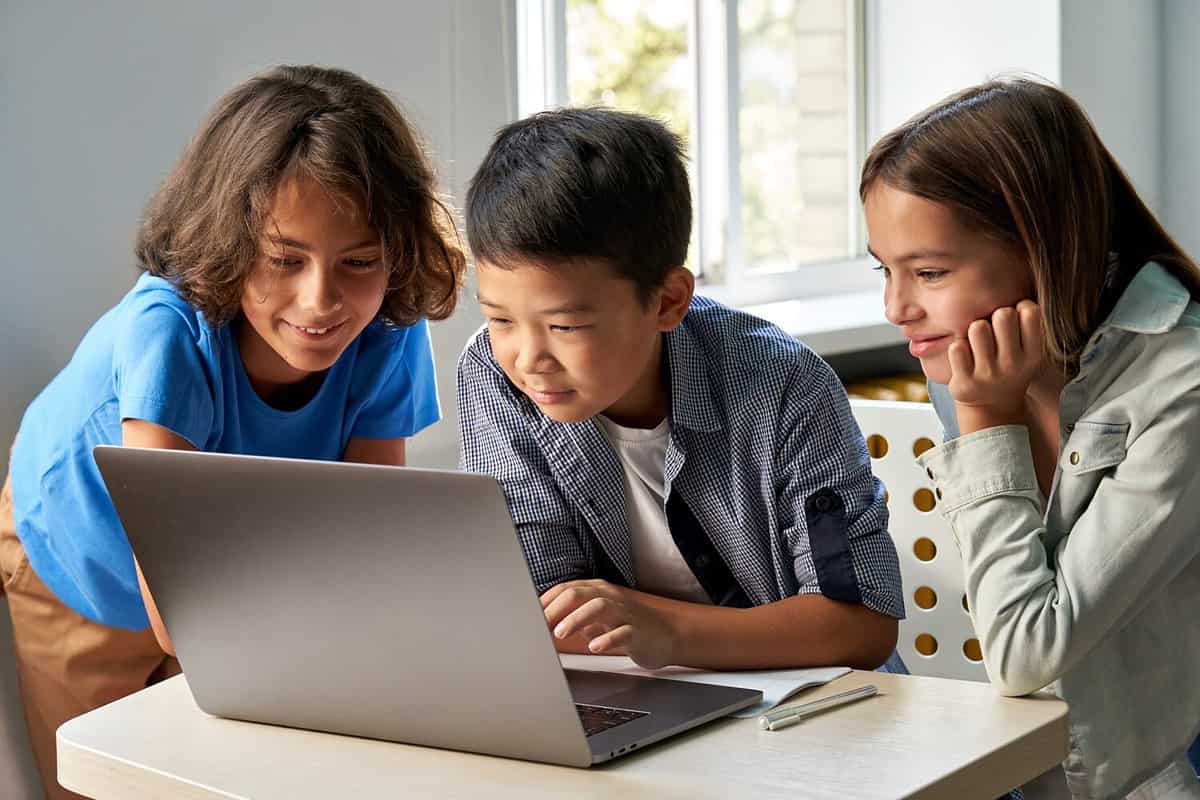 Central High
423 E Central, Springfield, MO 65802
Central High is a renowned magnet middle school serving the mid-sized city of Springfield. The institution strives to attain excellence in teaching and learning by encouraging independent thinking and lifelong learning. Thus every graduate comes out ready to actively participate in the global society.
Central High's vision is to be a premier learning facility providing the best quality education for 1,677 learners. This population comprises 52% female learners and 48% males between the sixth and twelfth grades. Furthermore, the school's current minority enrolment is 31%, and learners from financially struggling backgrounds form 56%.
The facility has 89 full-time tutors and five counselors, making the tutor-student ratio 1:19, worse than the state and district average. Nevertheless, this team is committed to nurturing a learners' community devoted to great citizenship, academic triumph, and celebrating diversity.
Furthermore, learners can share experiences in class and beyond, helping them develop awareness and sensitivity to other people's experiences.
Central High is the highest-ranking middle school in the state, Springfield R-Xii Schools District, and state magnet schools. It also ranks top for math and reading proficiency and has a greatschools.org rating of 6/10.
Best High Schools
Ladue Horton Watkins High School
1201 S Warson Rd, St Louis, Missouri
Ladue Horton Watkins High School is in the St. Louis suburb of Ladue. The institution got its name from Horton Watkins, the former International Shoe Company vice president, who passed away in 1949. The family of Watkins donated the 28-acre tract of land to the school as a memorial after he passed on in 1949.
This four-year public high school serves 1,337 students and 93 full-time equivalent teachers; the school maintains a low teacher-student ratio of 1:14. Only 8% of its students are economically disadvantaged and participate in the free lunch program.
Ladue Horton High School is committed to academic superiority, extracurricular activities, and the arts. The school supports student safety, health, and wellness, and members embrace the values and perspectives that build a robust, inclusive community. In addition, the faculty fosters personal responsibility and the highest possible academic achievement for each student.
You'll find solace in this reputable facility if top performance is among your top priorities. The school ranks 387 in the nation, #3 in the state, and #2 in the St. Louis metro area. Moreover, greatschool.org awards Ladue Horton High an 8/10 summary rating.
The school's commitment to excellence and focus on academic achievement makes it a beacon of hope for students who want to succeed in life.
Lincoln College Prep.
2111 Woodland, Kansas City, Missouri
Lincoln College Prep is in Kansas City's Club Plaza precinct. The faculty strongly emphasizes collaboration and respect for everyone. Thus, it's a unique learning community where scholars, educators, parents, and school administration collaborate to achieve common educational goals.
The facility caters to 974 learners between the ninth and twelfth grades, with all students classified as economically disadvantaged and receiving free lunch.
The school employs 45 board-certified and seasoned teachers, resulting in a teacher-student ratio of 1:21. These tutors guide learners through the school's demanding, rigorous curriculum, and their efforts have yielded outstanding results. Moreover, learners can sign up for International Baccalaureate programs at an 84% I.B. participation rate.
The school has gained recognition as a top performer at local, state, and national levels. Moreover, students' academic, social, and emotional development remains the ultimate proof of its success.
Lincoln College Prep has a greatschools.org summary rating of 10/10. The school ranks #263 nationally, #2 in the state, #2 in the Kansas City Metro Area, #1 in the district, and #59 among Magnet High Schools. The rankings depend on the school's performance in state-mandated assessments, graduation statistics, and the effectiveness of its college preparation programs.
Metro Academic and Classical High School
4015 Mcpherson Ave, St Louis, Missouri
Metro Academic and Classical High School is in the Central West End environs of St. Louis, Missouri. This school has a small population of 363 students in grades 9-12, with a 99% economically disadvantaged student population. In addition, all students are eligible for free lunch.
The facility has 23 teachers with a tutor-student ratio of 1:16. The staff team commits to nurturing accountable, smart, and self-directed personalities, and tutors strive to create a college preparatory environment that fosters a passion for lifelong learning, independence, critical thinking, and global-mindedness.
As an International Baccalaureate (I.B.) school, Metro middle school aims to shape inquiring, knowledgeable, and caring learners who can use their intercultural understanding to create solutions to everyday problems. Students can also take Advanced Placement courses and examinations, as evident in the school's impressive A.P. participation rate of 91%.
Metro Academic and Classical High School is among Missouri's top top-ranking high schools. The school has a GreatSchools.org rating of 10/10. It also ranks 220 nationally, #1 in the state, and #50 among magnet high schools. Furthermore, the school ranks top among the city's public schools and St. Louis metro area high schools.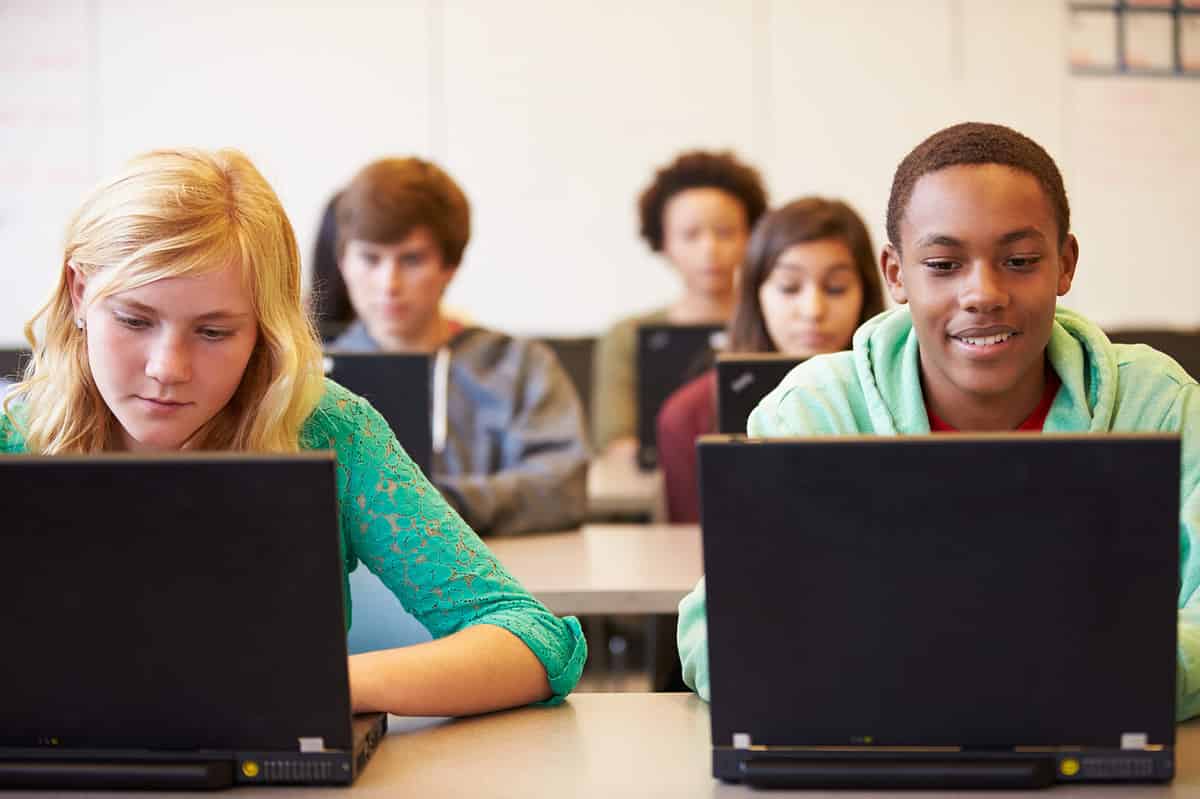 How to Choose the Best School in Missouri
The above schools can sufficiently cater to your child's needs. But how do you make the final decision? Generally, several vital factors will determine your dancing. For instance, you should review the school's curriculum, graduation rates, and scores in standard exams to determine its academic quality.
You must also pay attention to the culture and values you will expose your child to. A rule of thumb is prioritizing facilities that align with your values. Next, determine the faculty's commitment to promoting students' emotional and social development.
Other considerations include the commute distance, available facilities, teachers' qualifications, and the school's extracurricular activities.
The image featured at the top of this post is ©Monkey Business Images/Shutterstock.com.