From the chaste Chicago shores to the implausible Shawnee National Forest, Illinois is where entrepreneurs and professionals nurture and cultivate commercial endeavors. And when you're not preoccupied with business with your sleeves rolling up, the state offers numerous prospects to lace up your boots for a unique adventure.
Business and fun aside, Illinois boasts a robust education system. Home to 853 public school districts, you have vast options when looking for a good school for your student.
Understandably, many factors come into play when determining a good school, including your youngster's needs and capabilities. But this review will inform your decision with valuable insights into the best schools in Illinois. Our rankings consider their GreatSchool.org summary rating, statewide rankings, online reviews, and educational experience.
Best Elementary Schools
Edison Elementary Regional Gifted Center
4929 N Sawyer Avenue, Chicago, Illinois 60625
Edison Elementary was established in 1985 and has grown to be one of the state's top-ranking elementary schools. The school offers an enriched, accelerated curriculum to 316 gifted learners from kindergarten to the eighth grade.
This population comprises 54% boys and 46% girls, with a 53% minority student enrollment. Notably, Edison admissions is a school district function and mostly aligns with the OAE (Office of Access and Enrollment) policies.
At Edison Elementary, students experience lessons; they're not just taught. New skills and ideas spring up from book pages to become unforgettable experiences. Moreover, the 17 veteran tutors and one school counselor enjoy the support of an experienced and encouraging administration, and the parent community is impressively supportive.
Thus, it doesn't come as a surprise that Edison Elementary is among the highest-ranking facilities in the region. The facility boasts a 10/10 GreatSchools.org summary rating. In addition, the school ranks #4 in the state and the district and is the third best among its magnet peers.
The school also ranks #7 for reading and #2 for math. Students performed well above expectations in the two units, with 92% exceeding the math proficiency level and 92% exceeding the reading level.
Decatur Classical Elementary School
7030 N Sacramento Avenue, Chicago, Illinois 60645
Decatur Classical Elementary School considers itself a community of curious students who can persevere in learning exploration and dedicated tutors. The student population here is 287 from kindergarten to sixth grade.
The males dominate the population, representing 55% of all students, while girls are 45%. Moreover, the school registered a minority enrollment of 55%.
The board-certified teachers at Decatur Classic collaborate with the full-time counselor to achieve the respective learner's best interests. The team celebrates young students' incredible understanding ability and strives to deliver an unparalleled learning experience. Moreover, they strive to maintain a positive cognitive, social, and individualized development culture.
All these learners engage in quality accelerated instruction meant to enrich and support their comprehensive development. They also leverage the institution's mathematics program comprising multiple effective strategies and tools to nurture learners into confident mathematicians. Finally, the science curriculum is issue-oriented and inquiry-based, enabling students to see the connections between science, their lives, and their communities.
Dedicated learners, devoted tutors, and a rigorous and all-inclusive curriculum make Decatur Classical one of the best-performing elementary schools in the state. The school has a GreatSchools.org rating of 10/10 and ranks as the third best in state rankings and among its peers in the district. In addition, Decatur is the second-best in the magnet category.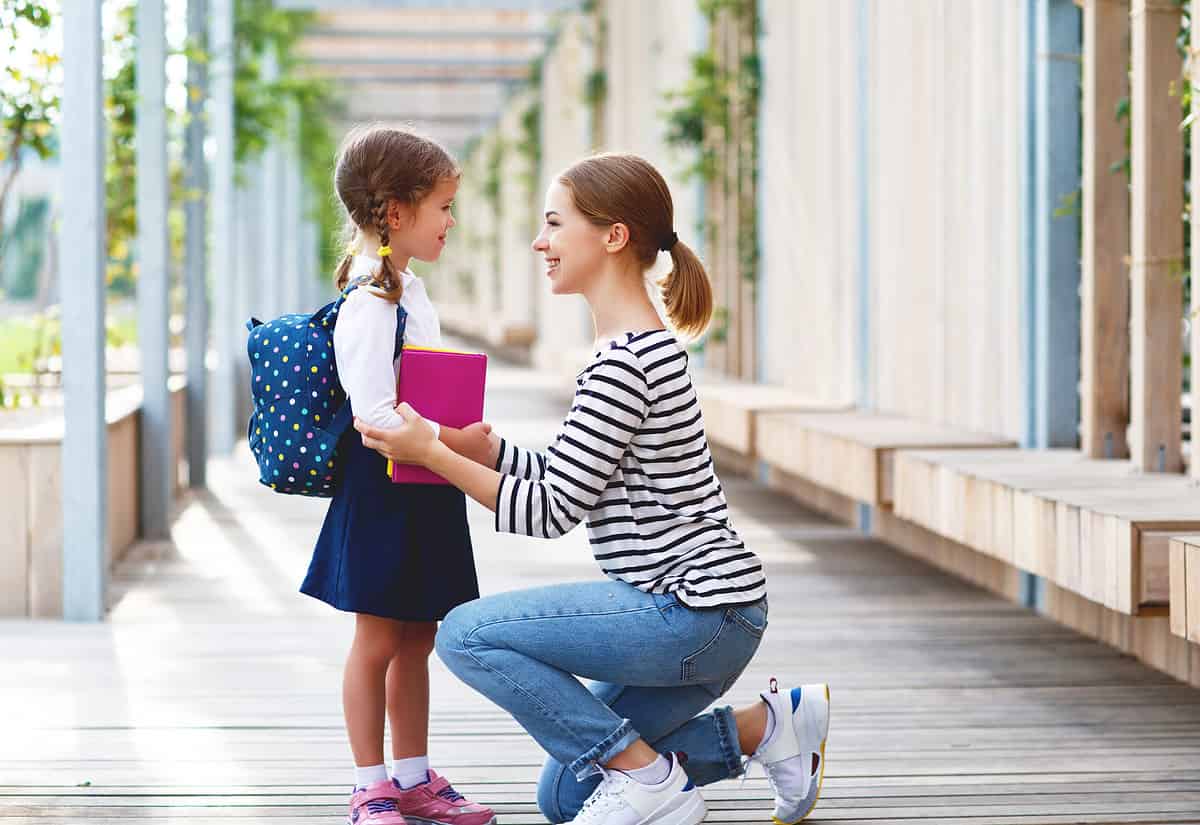 Lenart Elementary Regional Gifted Center
8101 S La Salle Street, Chicago, Illinois 60620
Lenart Elementary is among the best magnet schools in Illinois and nationally. The school is in Chicago's West Chatham community in a facility that used to house Amelia Dunne Hookway School.
Today, Lenart Elementary caters to 276 learners between kindergarten and eighth grade. The male population at the facility is lower than that of females, at 40% and 60%, respectively. In addition, learners from minority communities form the greatest population at 85%. The state's public school's academic enhancement office typically determines the facility's admission selection.
All these students undergo a selective enrolment program targeting gifted learners. Lenart Elementary is among the three fully dedicated RGCs (Regional Gifted Centers). Essentially, tutors under this program provide accelerated instruction about two years beyond the standard grade level.
The curriculum focuses on logical reasoning, critical thinking, and general problem-solving. It also includes philosophy, Latin, and French courses.
Lenart Elementary is among the best-performing elementary schools in Illinois. The facility ranks as second best at the state level and is also the second best in the public school district.
Learners perform above expectations in math and reading proficiency every year. It ranks #2 and #1 for math and reading proficiency, with 87% and 92% of students passing in both proficiencies.
Skinner North Elementary School
640 W Scott Street, Chicago, Illinois 60610
Skinner North was established in September 2009. It's part of the Chicago Public Schools District and serves 510 kindergarten to eighth-grade learners. The school's minority enrollment rate is 67%.
Males form the greatest fraction of the population at 58%. On the other hand, the girls form 42%. The school strives to identify each student's capabilities and maximize them. In addition, Skinner North's personnel work around the clock to provide each learner to adapt to the complex, growth-focused curriculum.
Skinner boasts one of the best classroom setups in the state, comprising two classrooms with around 30 learners. Students also enjoy additional amenities like a 350-seat auditorium, a cooking kitchen, a learning garden, and an expansive and well-equipped library. You'll also find two computer and science labs and a gym with a climbing wall.
Skinner Elementary has a GreatSchools.org summary rating of 9/10. In addition, the facility ranks top among its 2,038 peers in Illinois and the Chicago Public Schools District.
In addition, learners performed remarkably in math and reading proficiency, with 93% scoring above the math proficiency level and 90% passing the same level for reading. This notable performance earned the school a #1 in math and #2 in reading proficiency.
Best Middle Schools
Lane Technical Middle School
2501 W Addison Street, Chicago, Illinois 60618
Lane Tech Middle School is a large, coeducational magnet school in Chicago. The institution opened in 1908 and serves 7-12. It's among the oldest institutions in the country and boasts among the highest student populations in the nation. Moreover, since its inception, the school has always stood out among the most outstanding facilities in Illinois.
Lane Tech caters to 4,369 students, with a minority student enrolment of 61%. Girls are 54% of the population, while male students are 46%. The school also boasts a generous supply of certified tutors and ten full-time counselors.
Lane Tech earned its Blue Ribbon in 2012 and is reputable for its challenging yet meaningful full curriculum. The students here study in a high-tech setup that equips them with relevant tools to attain the best possible future. In addition, the school's learning programs emphasize the technical elements of modern education.
Looking at the latest rankings, Lane Tech stands out among its peers at the state and district levels. The institution boasts a GreatSchools.org rating of 9/10 and ranks #3 among the 1,243 middle schools in the state. Moreover, it's the second best in the district and among Illinois magnet schools and ranks #2 and #10 in math and reading proficiency.
Thurgood Marshall School
4664 N Rockton Avenue, Rockford, Illinois 61103
Thurgood Marshall School takes a student-first approach, delivering a first-class public education for families within the Rockford rural setting. A National Blue Ribbon School (2020) and top middle school in Illinois, Thurgood embodies relevance and rigor while promoting personal responsibility and integrity alongside academic excellence.
The facility serves 492 learners between fifth and eighth grades, with a 34% minority student enrollment. Boys comprise 55% of the population, while female learners constitute 45%. Besides its team of seasoned instructors, the school also has two full-time counselors.
Judging by its recent rankings, online ratings, and Google reviews, Thurgood Marshall should be among your top considerations if you're looking for a middle school for your child. The facility ranks #2 among 1,243 Illinois middle schools based on students' performance in state-required assessments and high school preparation. Moreover, it boasts a 10/10 GreatSchools.org rating and numerous positive reviews.
Learners also demonstrated impressive performance in math and reading, with 90% and 95% of them attaining or exceeding the pass marks for the respective units. In addition, the school takes up the fourth position for math proficiency and leads in reading proficiency. This is among the highest pass rates in the district and state.
Young Magnet High School
211 S Laflin Street, Chicago, Illinois 60607
Young Magnet High School is among the leading middle schools in the state. The administration strives to provide a diverse, positive, challenging, and friendly learning community. Thus, your child can grow to fulfill their academic, physical, socio-emotional, and artistic potential.
The facility serves 2,121 students from different sections of Chicago, with a minority student enrollment of 73%. This population has 45% males, while the females are the majority at 55%. These students rely on the guidance and care of board-licensed tutors and eight counselors. The team provides an environment of diversity, responsibility, and excellence.
The seasoned tutors at Young Magnet acknowledge each student's uniqueness. In this regard, part of their instruction involves preparing learners to succeed in personal endeavors and positively impact society. The school also has a long tradition of a rigorous curriculum, equipping learners with the technological, intellectual, and social skills that are part of their professional development.
Young Magnet has a GreatSchools.org rating of 10/10. The facility ranks in the top position among its peers in the state, the Chicago Public Schools District, and the magnet category. It also ranks #1 for math proficiency and #3 for reading proficiency.
In this school, 93% of learners passed the math proficiency tests, while 91% earned the pass mark for reading.
Best High Schools
Jones College Prep High School
700 S State Street, Chicago, Illinois 60605
Jones College Prep High School will always appear in any review of the best high schools in Illinois, and for many reasons. For one, the school has undergone numerous transformations since its establishment over a century and a half ago. It has grown from a grammar school inside a frame building to one of the most reputable learning institutions in the country.
Jones High took on its college preparatory role in 1998, hence why many people think this was its actual date of establishment. The selective enrollment institution currently serves 1,915 students from the 9th to 12th grades with a 59% minority enrollment.
Students enjoy the best, most innovative opportunities to triumph academically and in extracurricular activities. This explains its consistent top rank among its peers in the district, metropolitan area, state, and nationwide based on different measures of success.
The latest rankings place Jones High School third among its peers in the district, Chicago metro area, and state. The facility also performs well nationally, ranking in position 51 and #197 in the state's STEM high schools. Finally, GreatSchools.org awards Jones College Prep High School a 9/10 summary rating.
Northside College Preparatory High School
5501 N Kedzie Avenue, Chicago, Illinois 60625
Northside College Preparatory is among the unique learning communities you'll encounter. The institution is a diverse community that treasures and respects each member while prioritizing students' educational experiences.
Northside College Preparatory serves 1,041 students from the ninth to twelfth grades. These learners experience a rigorous program capable of delivering great results. In addition, teachers take the learners through progressive and innovative programs that enable learners to gain knowledge via relevant and engaging experiences.
Dedicated and uniquely gifted learners, an expert and progressive faculty, supportive and caring parents, and community partners collaborate to achieve a common goal: To create an environment that continually exemplifies the immeasurable possibilities in public education.
As a result, they perform remarkably well in standardized tests, outshining most of their peers at the national, state, and local levels. A more profound depiction of the school's success is evident in its current rankings.
Northside College Preparatory boasts a 10/10 summary rating and ranks in position 31 among its peers in the national scene. Furthermore, the facility ranks second best in Illinois, the Chicago metro area, and the district.
Academics aside, Northside College Preparatory school is ideal if your child is talented in sports. The facility provides numerous extracurricular activities for learners and continually triumphs in official competitions.
Payton College Preparatory High School
1034 N Wells Street, Chicago, Illinois 60610
Walter Payton College Preparatory is a top-ranking selective enrollment public facility and a global learning and teaching international model. The facility was established in 2000 and has grown to become the archetypal surrounding for student intellectual curiosity, international exploration, and discovery.
Since day one, Walter Payton has maintained a distinguished reputation for its world-class education programs covering fine arts, science, adventure education, and world language.
The facility currently serves 9-12 to 1,191 students. On any given day, you'd find the learners eagerly embracing the rigors of advanced placement and all honors curricula. The AP courses are available for science, math, the humanities, and languages. In addition, the diverse learners collaborate with their peers, instructors, and national authorities to tackle real-world issues.
While the school is reputable for preparing learners for success in advanced academic levels, the administration's deliberate attention to the whole child nurturing makes Walter Payton stand out from the crowd.
Walter Payton performs exceptionally in state-mandated assessments, college preparation, and extracurricular activities. As a result, the school boasts a GreatSchools.org summary rating and ranks #1 in the state, public schools district, and the Chicago metro area. It also ranks #30 in the STEM category and #5 nationally.
It's Time to Choose Right
Illinois has vast learning institutions across the state's cities and rural communities. Finding the right options can be difficult, but the above information regarding the ten best learning facilities can guide you effectively. But how do you finally choose the ideal learning environment from the above options?
Generally, your decision should align with your young student's skills, needs, and talent. However, you must also consider other vital factors like commute distance, school culture, teachers' qualifications, and the type of curriculum the institution offers. Also, pay attention to how the school fares in local, state, and national tests.
Checking these qualifying factors one by one can guide your decision, helping you find an institution that can nurture your child's whole growth into a responsible global citizen valuable to society.
The image featured at the top of this post is ©Ground Picture/Shutterstock.com.