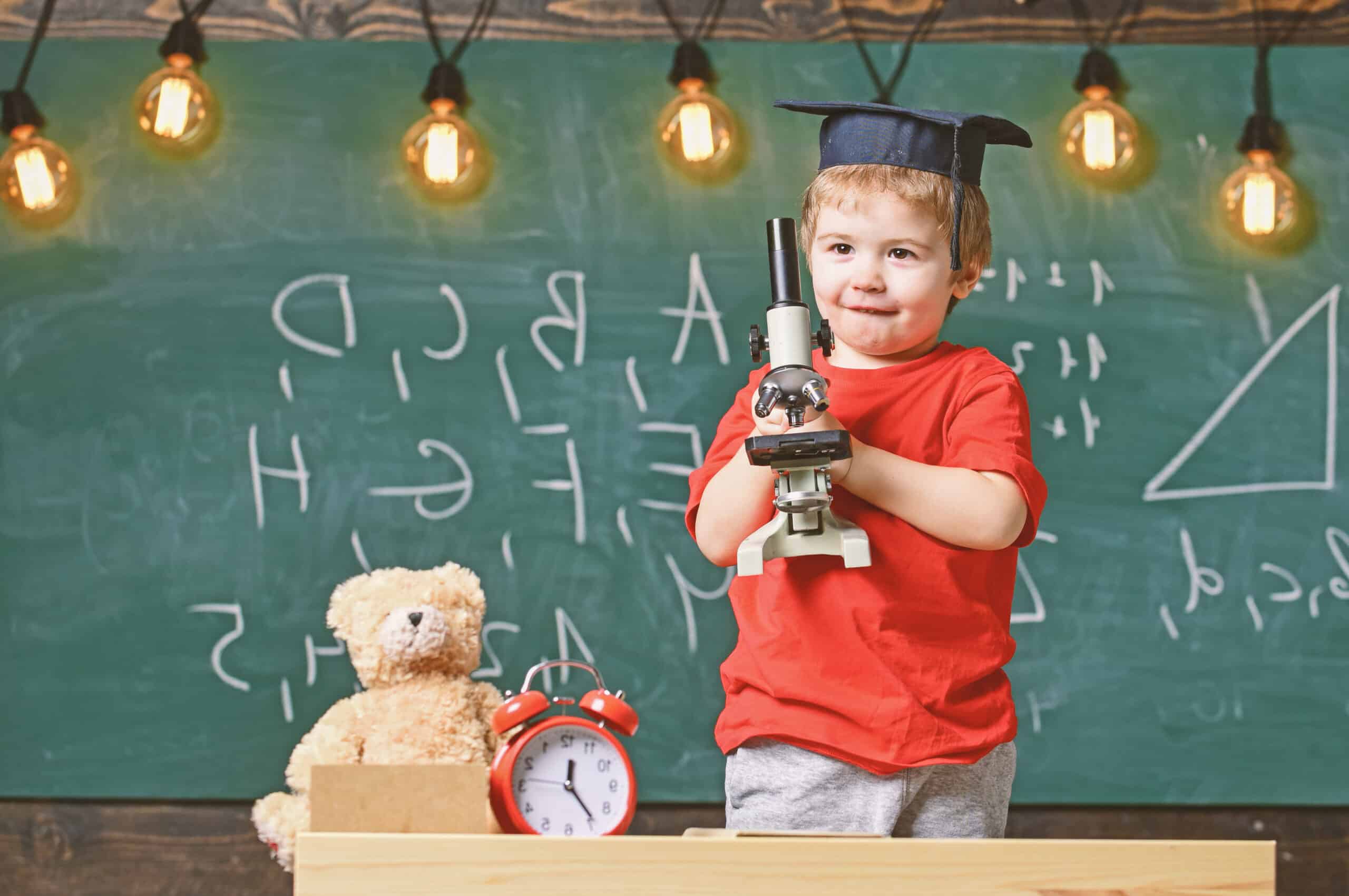 Texas boasts a larger-than-life personality that can quickly make the state a caricature of itself. Yes, everything is bigger in the second-largest state in the country. Yet, its geographical and cultural diversity makes the "Lone Star State" one of the best places to live.
Residents also have access to top-ranking elementary, middle, and high schools. Understandably, a school's "goodness" is an individual, preference-based decision. But you want a serene environment and unique school culture that can propel your young scholar to their full potential.
If this is what you're looking for, you're on the right site. This piece will take you through the ten best schools in Texas based on their rankings in statewide exams, greatschools.org summary ratings, and online reviews.
Best Elementary Schools
Carroll Elementary
1705 W Continental Blvd, Southlake, Texas 76092
Carroll Elementary School has been serving PK-4 since opening its doors in 1986. The facility strives to train learners and help them achieve their full potential as contributing, productive, and responsible members of society. To realize this, the faculty provides a learning environment that values differences, challenges learners, and inspires their success.
The school houses 600 students from the Southlake community. This boys-dominated population has 54% male learners and 46% female, with a 45% minority student enrollment. Moreover, the institution designates 1% of enrolment opportunities for financially disadvantaged scholars. The student body recites the school's Dragon Pride Constitution, where they promise to be the best versions of themselves at all times.
Students benefit from the services of 47 certified tutors and one seasoned counselor. Combined, this leads to a teacher-student ratio of 1:13, which is less taxing than the district's mean ratio.
An inclusive culture, student-focused learning programs, and a conducive learning environment have enabled Carroll Elementary to stand out in state-standard exams.
The facility has a 10/10 summary rating on greatschools.org. It also ranks #2 in the Carroll Independent School District and #4 statewide.
Students performed well in reading and math, with the school ranking #4 and #7 out of the 4,446 facilities in the state. In addition, 94% attained the math proficiency pass mark, while 91% equally triumphed in reading.
Old Union Elementary
1050 S Carroll Ave, Southlake, Texas 76092
The Old Union Elementary community believes that each student's success is a shared responsibility of the community, school, families, and learners. Thus, the institution prioritizes this collaboration throughout every school year to ensure every student graduates with the right skills for the future.
Old Union serves PK-4 to 466 students from the Southlake suburb setting with a 39% minority student enrolment. The male and female populations are on par, representing 50% each, and the facility sets aside 3% enrolment opportunities for financially unstable learners.
When you sign up your child here, they'll be in the safe hands of 38 certified tutors and one counselor. This means the teacher-student ratio is 1:12, one of the most lenient in the district and state. As a result, the environment lightens teachers' workload, allowing them to prioritize the quality of their delivery instead of quantity.
As you'd expect from such a learning environment, students perform exceptionally. According to the latest rankings, the school leads its Carroll Independent School District peers. It's also the third-best in the state.
Old Union Elementary exceeded expectations in reading and math, ranking in positions 3 and 1 for the two proficiencies. In this school, 98% of learners passed the math proficiency level, and 92% made it in reading. Looking at all these rankings, it's clear why greatschools.org rates the facility at 10/10.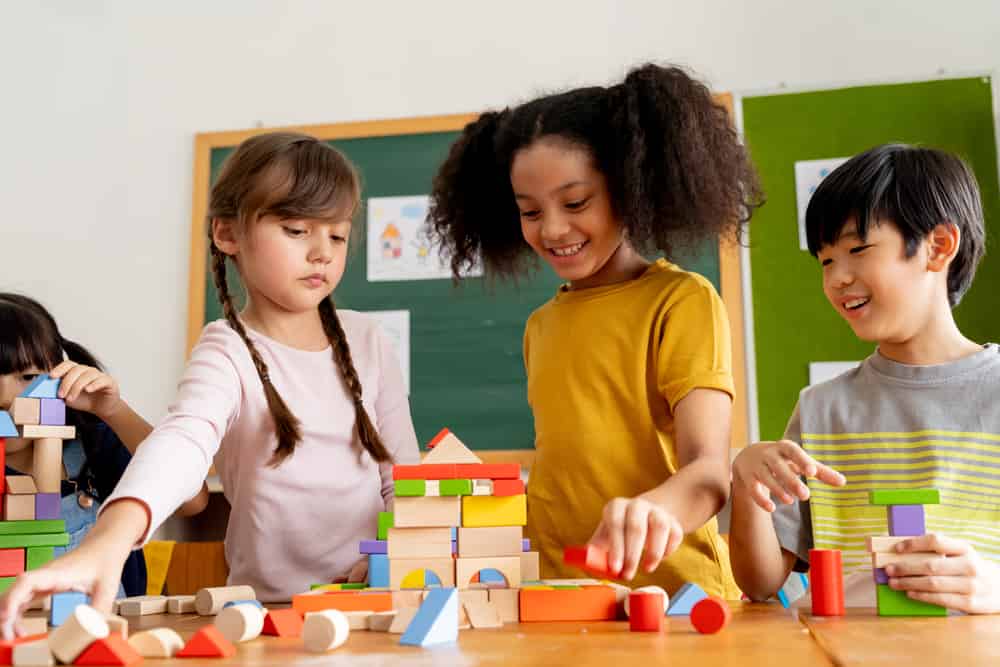 Windsor Park G/T
4525 S Alameda St, Corpus Christi, Texas 78412
Windsor Park Elementary G/T is a talented and gifted IB magnet school serving the Corpus Christi community in Texas. The school offers a wholly gifted curriculum emphasizing inquiry, rigor, trans-disciplinary skills, and global education. Students also find value in the dynamic school environment that celebrates diversity and nurtures productive and confident leaders.
The school caters to 588 learners between the first and fifth grades and has a minority enrolment rate of 71%. This population has more males, with boys contributing 54% and girls forming 46%. In addition, learners from economically disadvantaged communities form 29%. The learners handle collaborative assignments and leverage technology seamlessly.
Windsor Park's staff team comprises 35 certified and seasoned tutors and a dedicated school counselor. Thus, each teacher handles approximately 17 students, higher than the district's average.
Windsor Park's success is a genuine team effort. Working hand in hand with parents, community partners, and seasoned tutors, students excel in statewide examinations, high school preparation, and extracurricular activities.
Windsor Park ranks #1 in the district (a tie with Travis Elementary) and boasts a 10/10 greatsschools.org summary rating. The school also takes up the second position in Texas Elementary Schools.
Students also performed above expectations in reading and math, enabling the school to rank #1 and #2 in the respective subjects. The impressive performance is the effort of 96% of learners who passed the reading proficiency mark and 97% who succeeded in math.
William B. Travis Academy/Vanguard for the Academically Talented and Gifted
3001 Mckinney Ave, Dallas, Texas 75204
William B. Travis Academy is a premium destination for families and children across Dallas. The magnet elementary school prides itself as a hub for enhanced education, excellence, and community spirit.
Travis Elementary serves 504 learners with a 43% minority learner enrolment. The population is predominantly female, with girls forming 56% and boys making up 44%. Also, the facility designates 16% of enrolment opportunities to qualified students from financially disadvantaged homes.
The ethnically diverse student body allows young scholars to grow in a cooperative and enriched environment. Furthermore, the school culture creatively celebrates teamwork and individuality to stimulate active and curious minds.
Travis Elementary staff comprises 33 board-certified tutors and two dedicated counselors working full-time. Thus, the school has a teacher-student ratio of 1:15, which is relatively stretched compared to the Dallas Independent School District average. Still, the facility performs exceptionally in requisite examinations and extracurricular activities.
The latest rankings place Travis Elementary at the top among its peers in the magnet school's category, district, and state. The facility also ranks #1 in math and reading proficiency, with 98% of students passing either subject's proficiency level.
Best Middle Schools
George B. Dealey Montessori Academy
6501 Royal Ln, Dallas, Texas 75230
Dallas Independent School District is also home to George B. Dealey Middle School, one of the best middle schools in the state and nation. The facility provides an exemplary curriculum that nurtures productive global citizens. This program comprises an emphasis on academic and extracurricular success.
George Dealey School serves 614 learners with a 63% minority learner enrolment. There are more girls than boys here, making up 59% of the population, while the males form 41%. Furthermore, the magnet school enrolls 23% of students from financially limited households.
This reputable middle school has 41 licensed teachers and one dedicated counselor. Therefore, the teacher-student ratio is 1:15, slightly worse than the district's percentage. But this is a minor setback since the instructors still deliver on their mandate, as you can tell from the school's latest rankings.
George Dealey School has a gGreatsSchools.org summary rating of 10/10. The school ranks third best in the Dallas Independent School District and among its magnet equals. Furthermore, the facility takes up the fourth position out of the 1942 middle schools in Texas.
Students also performed in math and reading, ranking #3 and #5 in both proficiencies. This is due to 88% of students scoring above the proficient level for reading and 91% passing in math proficiency.
Irma Rangel Young Women's Leadership School
1718 Robert B Cullum Blvd, Dallas, Texas 75210
Irma Lerma Rangel Middle School is part of the Young Women's Preparatory Network. This nonprofit collaborates with public school districts to run the nation's broadest network of all-female learning institutions. The facility takes pride in being the first girls-only public school, and its core values include leadership, wellness, life skills, and college readiness.
The school leverages a STEM curriculum incorporating science, technology, and mathematics in an arduous pPre-aAdvanced placement system.
Irma Lerma Middle School's first lot graduated in 2009. Currently, the facility houses 597 learners between sixth and twelfth grades. The population is all female, with 94% minority student enrollment. Moreover, 70% of learners in this school face financial constraints.
There are 32 certified tutors and one school counselor in Irma Lerma, leading to a 1:19 teacher-student ratio. The instructors train via cCollege bBoard programs, undergo 24-hour advanced tech training, and participate in local and international activities. Thus, they're equipped with the best practices and cutting-edge innovation to arm the ladies with competitive skills.
Irma Lerma Middle School ranks #3 in the Independent School District and the magnet category. The school also ranks third in statewide rankings, #1 in math, and #4 in reading proficiencies. On greatschools.org, the facility boasts a 10/10 summary rating.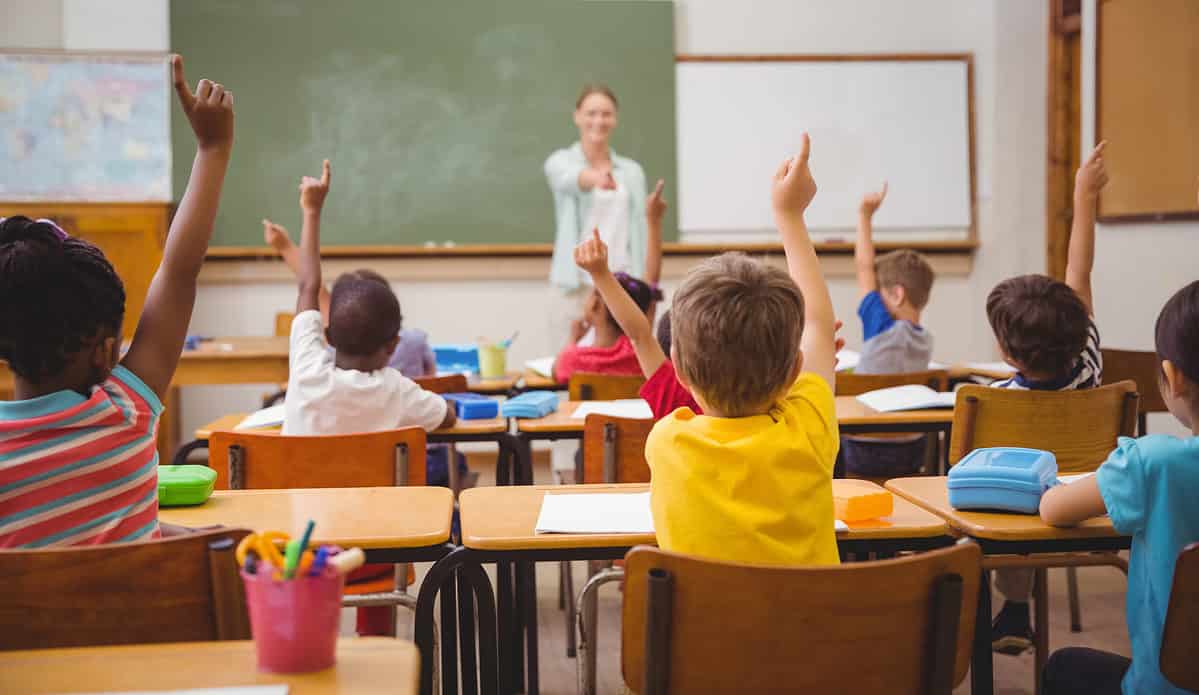 Spring Branch Academic Institute
1000 Piney Point Houston, Texas 77024
Spring Branch Middle School is a reputable public facility serving sixth to eighth-grade students in the Houston area. The institution fosters a commitment to academics, the arts, community, and athletics and trains learners to become productive global citizens and lifelong learners. The school's "bear values" include punctuality, politeness, preparedness, and productivity, which are part of the school culture.
Spring Branch Middle School has 127 learners with a 49% minority student enrollment. The populace is predominantly male, as the boys form 57% while their female counterparts form 43%. Moreover, 3% of students come from financially badly-off households. Besides apt guidance, these learners also get the opportunity to decide independently and live with the consequences of their choices, whether bad or good.
Spring Branch has 31 board-certified instructors working full time, translating to one of the state's (if not the nation's) most convenient teacher-student ratio of 1:4. Thus, you can be sure your child gets the attention they need to thrive inside and outside the classroom.
The facility ranks second best in statewide rankings and #1 among the District middle schools. Performance in math and reading proficiency was above expectations, ranking #6 and #2 in the two subjects. Moreover, 98% of students passed the respective proficiency levels.
The school has a 6/10 greatschool.org summary rating.
Best High Schools
Liberal Arts and Science Academy (LASA)
1012 Arthur Stiles Road, Austin, Texas 78721
Situated in Austin, the Liberal Arts and Science Academy (LASA) considers itself a community built on innovation, ideas, and an independent spirit. Constantly ranking high among its peers in the state and nationwide, LASA promises a rigorous curriculum comprising world-class education and numerous hands-on learning opportunities.
The school is among the most populous in the district, catering to 1,254 learners. 14% comprises financially disadvantaged learners, and those under the Free Lunch and Reduced Free Lunch programs represent 13% and 1%.
LASA has 76 full-time teachers, hence a tutor-student ratio of 1:17. The staff members create a stimulating yet nurturing learning environment to magnify and extend students' understanding. Thus, learners can effectively explore their intellectual and artistic capabilities – from philosophy and fine arts to stem cell research and robotics.
A diverse student body and dedicated, talented professionals have always been crucial to LASA's strengths and successes. As a result, the school excels in the classroom, on AP examinations, and at state or national competitions.
LASA ranks in the top position against its peers in the Austin Metro Area and Independent School District. It's also the fourth-best in the state and ranks #34 nationally. GreatsSchools.oOrg awards the school a 10/10.
Science and Engineering Magnet School
1201 E Eighth St, Dallas, Texas 75203
Dallas' Science and Engineering Magnet School (SEM) opened in 1982 and has become one of the country's most sought-after college preparatory high schools. The facility offers multiple programs and courses that equip learners with the skills that boost their global competitiveness in Engineering and Science.
The school houses 513 students, with 54% of the population coming from economically disadvantaged homes. Those registered under the Free Lunch program form 53% of the populace, while 1% leverage the Reduced-Price Lunch program. These students must participate in wide-ranging pPre-aAdvanced and advanced placement curriculums in statistics, biology, and calculus, among others.
Learners begin their AP programs in their first year and can leverage the multiple dual-enrolment opportunities with local higher learning institutions to earn college credit.
Science and Engineering Magnet School has 26 teachers working full time, leading to a teacher-student ratio of 1:20. The staff team shares a common objective of preparing every learner for the laborious demands of today's science and engineering colleges. Over 75% of the teachers have advanced degrees in their areas of specialization.
SEM performs remarkably well in state-standard examinations, and students exhibit sufficient college preparation. The institution ranks third best in the Dallas Independent School District, Dallas Metro Area, and among Texas high schools.
Moreover, SEM takes up position 10 in magnet schools, #7 in the STEM category, and #22 nationally. GreatsSchools.oOrg awards SEM a 10/10 rating.
The School for the Talented and Gifted (TAG)
1201 E Eighth St, Dallas, Texas 75203
The School for the Talented and Gifted (TAG) is a top consideration for numerous parents and students in Dallas. This facility is reputable for its unique education experience, enabling competent learners to collaborate with their peers in social, academic, aesthetic, and creative endeavors.
TAG caters to 464 students. Of these, 33% are from economically disadvantaged backgrounds, and 32% are in the Free Lunch program. These students train to meet today's challenges and become responsible citizens, life-long learners, and contributors to society.
The staff team at TAG comprises 26 board-certified tutors. Therefore, the school has a teacher-student ratio of 1:18.
These teachers strive to provide a learning environment that recognizes and cultivates each student's dignity, abilities, and unique worth. They also equip learners with the necessary skills and nurture their talents to expose them to their preferred university/college opportunities.
TAG follows Texas' Distinguished Achievement Program, emphasizing advanced placement coursework and examinations. This combination has earned the school immense success in standard examinations and student college preparation.
TAG has a 10/10 greatschools.org rating. In addition, the school takes up position 1 in the district, Dallas metro area, and state rankings. It's also the fourth-best magnet high school, ranks #8 among its STEM High School peers, and takes up position 8 in national rankings.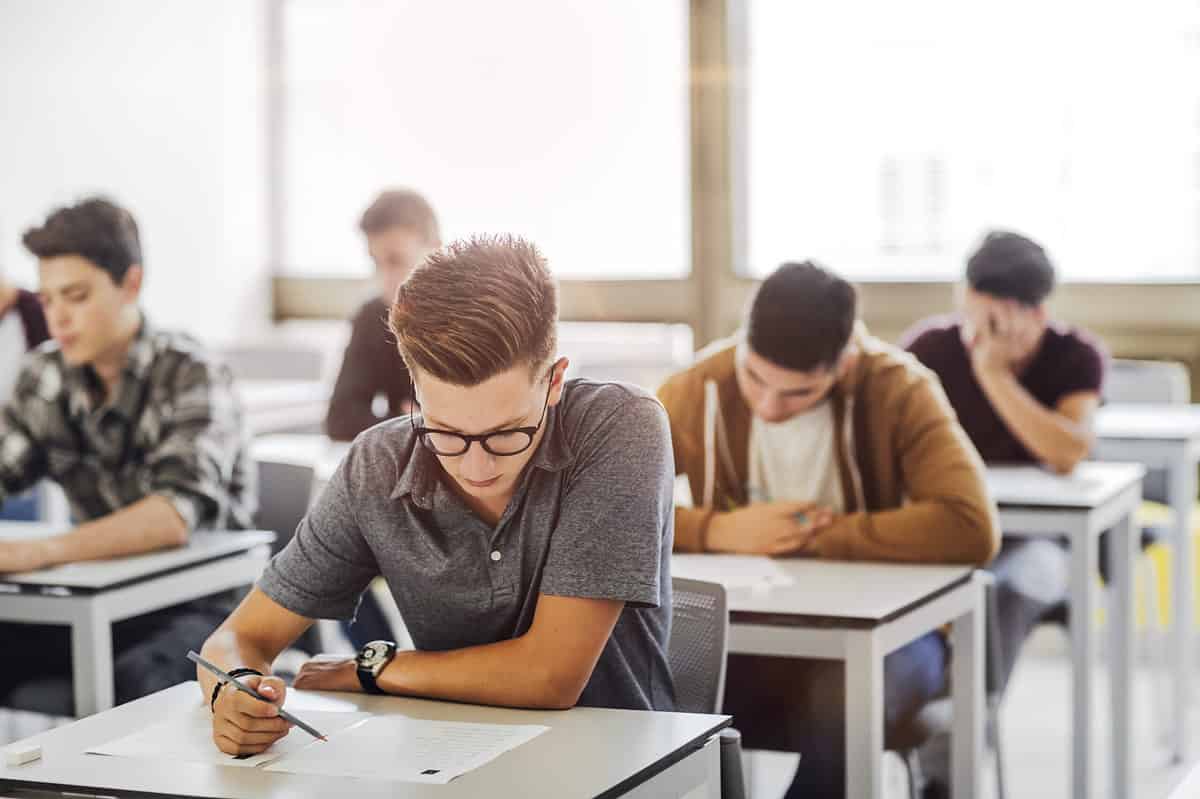 How to Make Your Final Pick
Finding the perfect school for your child takes a lot of research, which can also be futile, considering the decision mostly centers on your needs and the young student's capabilities and talents. But the above insights can simplify your work by narrowing your search.
But how do you finally pick the right school from the few top-ranking options? Well, it's pretty simple. When searching, consider multiple vital factors, including your location, budget, the type of facilities a school offers, tutors' competence, the kind of curriculum, and a facility's overall performance in state-mandated tests.
Paying attention to all these factors can help you make the right choice. All the best in your search!