If you're one of the millions of Americans whose morning routine involves a stop by Starbucks, you may want to hit your local Costco in the coming weeks.
That's because Costco is now selling Starbucks' extremely popular sous vide Bacon & Gruyère Egg Bites! The egg bites have a rabid fan base thanks to being high in protein and light in carbohydrates. Plus, they're delicious.
Let's dive into everything you want to know about this new Costco item including its price, the nutrition content for each egg bite, and our review of how they compare to the version you can buy at Starbucks stores.
When Did Costco Start Selling Sous Vide Egg Bites?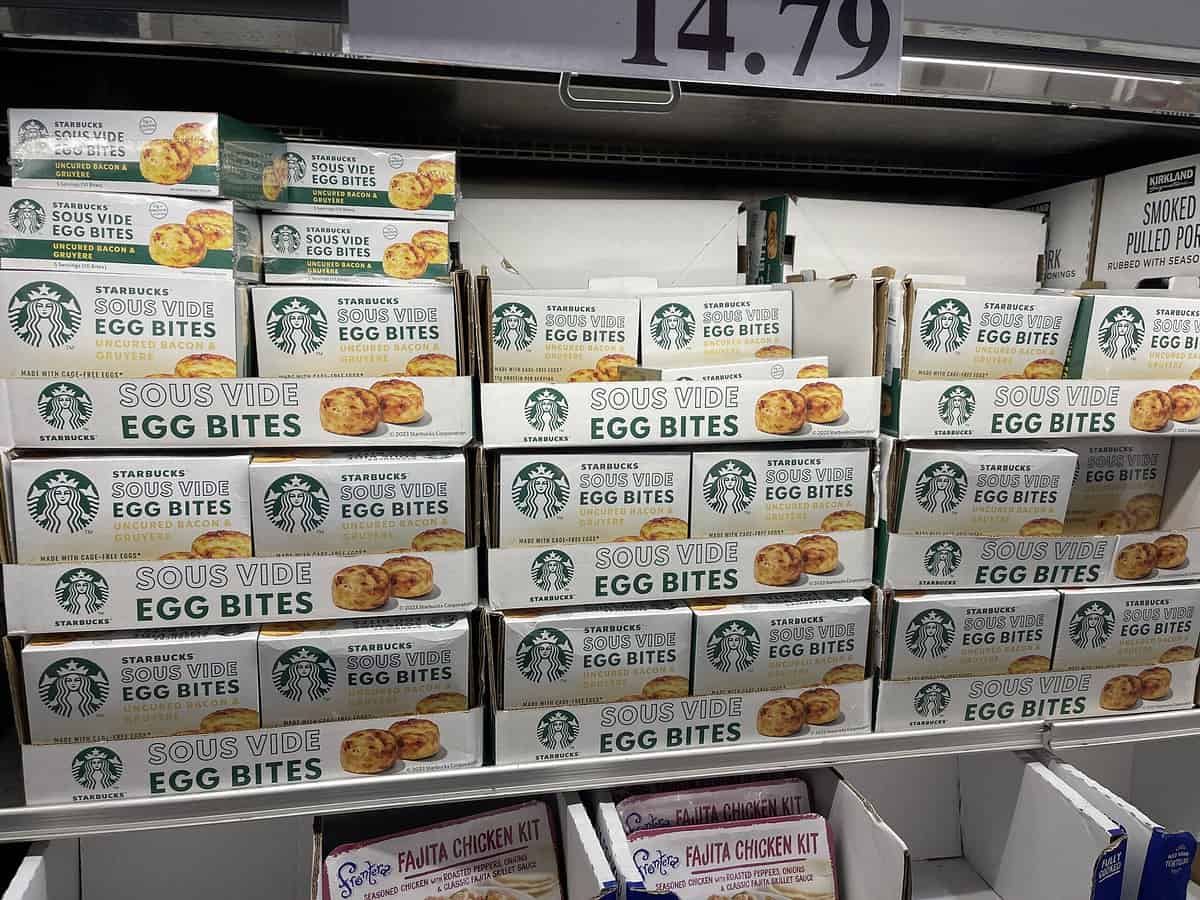 The first reports of "Sous Vide Egg Bites" selling at Costco was in March. However, its common for products like this to roll out over an extended period so you may want to call your nearest Costco to assure they're in stock. In addition, many Costco items are only available regionally. We found these egg bites at a location in the D.C. area.
In the past, Costco has sold a "copycat" version of Starbucks egg bites from Three Bridges. Yet as you'll notice from the picture above, the current offering is anything but a copycat version and is sold in boxes that contain five servings.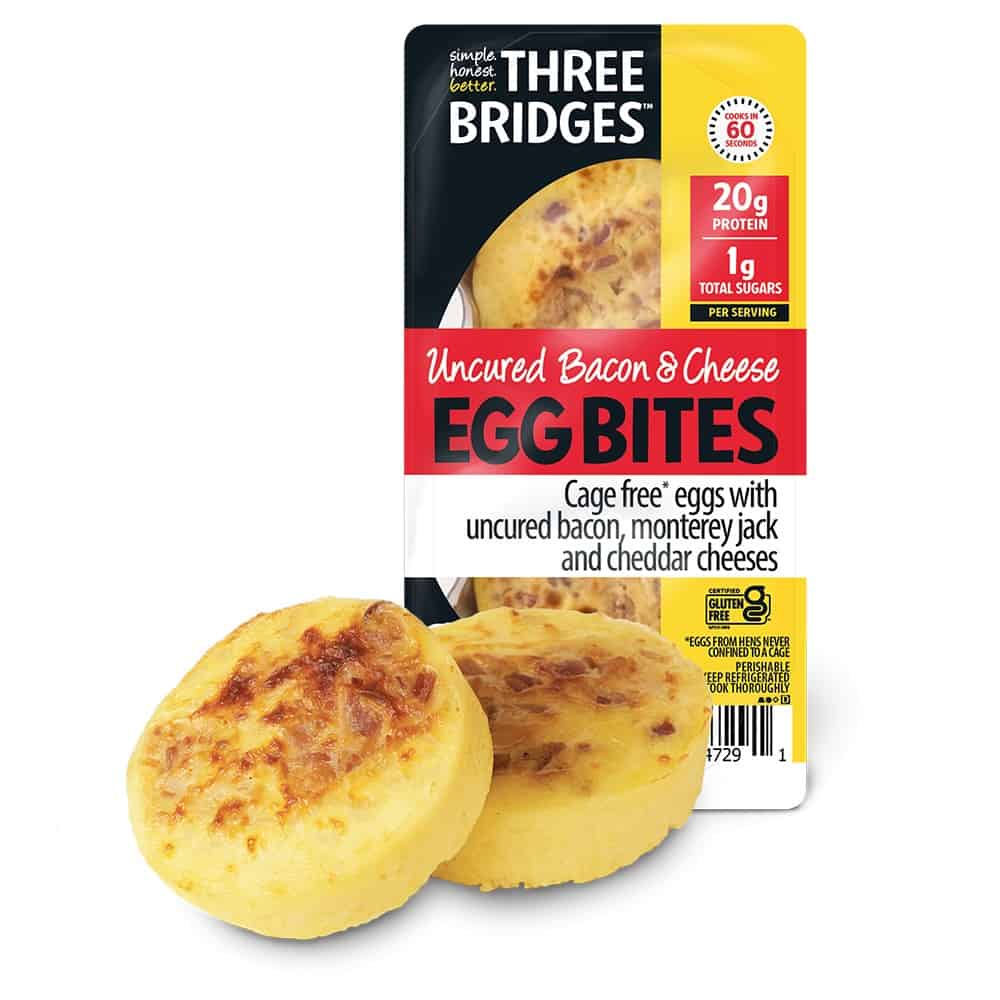 How Much Do Sous Vide Egg Bites Cost at Costco?
Costco's Sous Vide Egg Bites are selling for $14.79 per box. With five containers in each box, that works out to a cost of $2.96 per serving.
That compares favorably to the $4.95 you'll pay at most Starbucks locations for a serving of two egg bites. The egg bites we encountered had a 'best by' date of about 45 days in the future, so you can leave them in the refrigerator for weeks before needing to freeze them.
What are the Egg Bites' Nutrition Facts?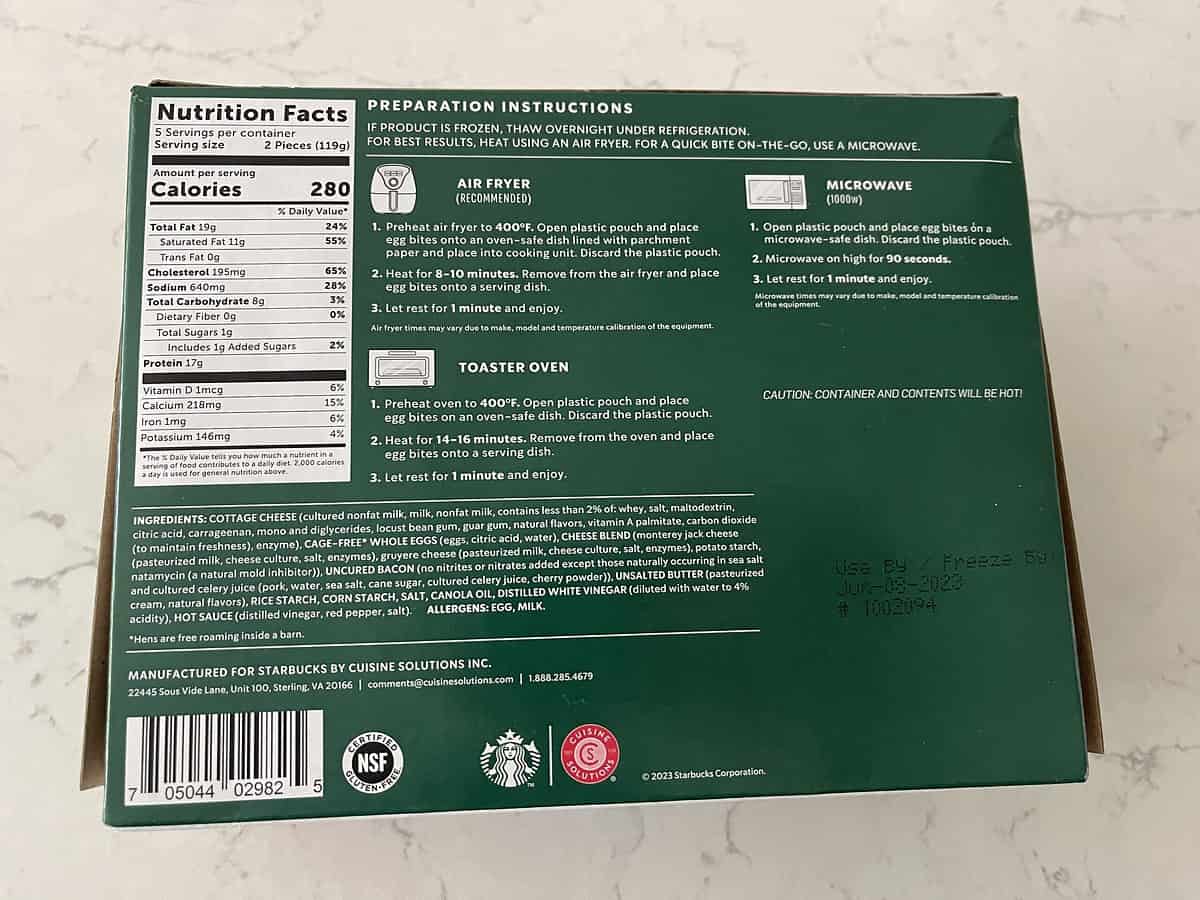 Starbucks' egg bites lineup is extremely popular in part because they're a low carbohydrate option at breakfast. The Costco version of egg bites is very similar to the nutrition facts you'll find for egg bites sold at Starbucks locations.
Calories: 280 per serving
Total Fat: 19 grams
Carbohydrates: 8 grams
Protein: 17 grams
The biggest downside of the Sous Vide Egg Bites is their high cholesterol value (65% of daily value) and high sodium (28%).
How Do They Compare to the Store Version?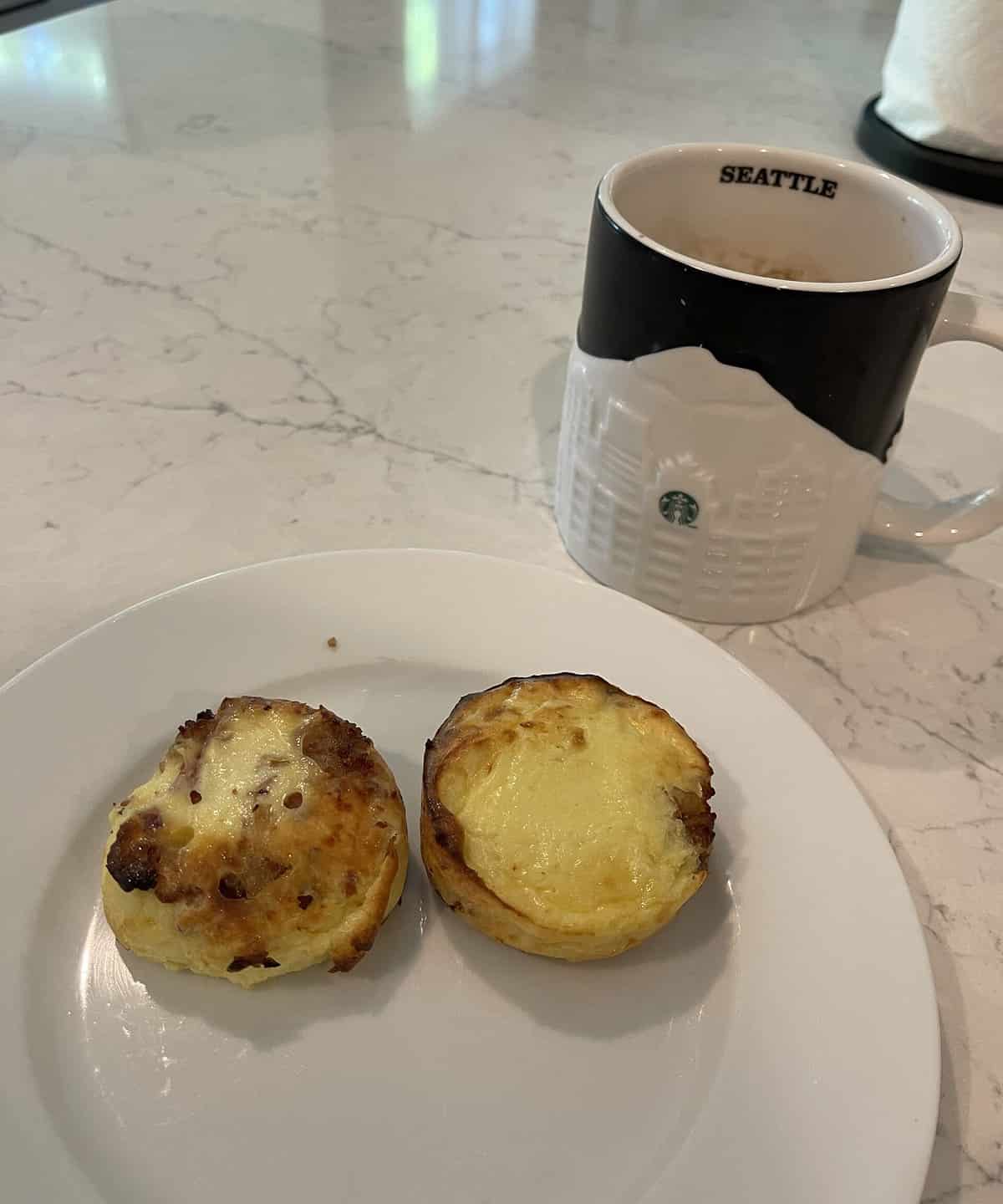 I cooked up a couple of the Costco egg bites and compared them to the version purchased in stores. You have three options for their preparation:
Microwave for 90 seconds
Air fry for 8-10 minutes at 400 degrees (the recommended preparation)
Toaster oven for 14-16 minutes at 400 degrees
I chose to air fry the eggs as that's the recommended way to cook them on the packaging. In short, I thought the Costco egg bites were even better than the egg bites purchased at Starbucks locations.
The air frying created a crisper outside while the egg bites remained moist and fluffy. Simply put, if you like these egg bites at Starbucks stores you need to try the Costco version as well!