California is renowned for its sunny weather, delicious food, and laid-back lifestyle. So it's no surprise that Americans mention it among the best places for a family residence in the United States.
With a vast and varied geography, much of the Golden State's coastal areas bask in warm temperatures year-round. The state also boasts a robust economy, making it a hub for job opportunities.
Finally, families here benefit from a robust educational system comprising over 990 school districts. Thus, you can be sure to find a suitable school in line with your child's needs and strengths.
If you're looking for an institution to take your child's learning experience to the next level, you're home. This guide covers the best schools in California based on statewide examination performance, quality of education, and GreatSchools.org ratings.
So, let's jump in!
Best Elementary Schools
Manchester Gate Elementary
2307 E. Dakota Avenue, Fresno, California 93726
Opening our list of California's best, top-ranking elementary schools is Fresno's Manchester Gate. The school is reputable for cultivating the diverse student community's unique social-emotional and intellectual needs. In addition, it stands out in teachers' proficiency and student performance in state-mandated tests.
Manchester Gate caters to 714 students between the second and sixth grades. This culturally diverse population has 55% schoolboys and 45% schoolgirls, and the school boasts an impressive 74% minority enrolment rate. In addition, 65% of learners identify as facing financial hurdles.
Manchester Gate students maintain a cohesive culture enviable at the state, district, and national levels. The young learners appreciate their cultural diversity and enrich each other to attain the common objective of academic achievement, extracurricular triumph, and character development.
Scholars don't do it alone, but leverage the experience and guidance of the school's 13 board-certified tutors. This translates to a teacher-student ratio of 1:55, more stretched than the district's value. But considering 97% of these instructors have more than three years of experience, you can be sure that your child will get the dedicated attention they need.
Manchester Gate ranks fourth best among the state's 5,534 elementary schools and 1 among the 67 equivalent institutions in the Fresno Unified School District. It's also the second best among California's magnet schools. Finally, the school ranks 3 and 9 for reading and math proficiency and boasts a GreatSchools.org summary rating of 9/10.
North Star Academy
400 Duane Street, Redwood City, California 94062
Redwood City's North Star elementary school offers a top-notch education program emphasizing logical and creative thinking, effective communication, and informed decision-making. The faculty is also reputable for leveraging emerging technologies to enhance learning experiences in all areas of study. So it's no wonder the magnet school has earned the National Blue Ribbon School title.
North Star elementary school serves a student population of 527 in third to eighth grades, with a 51% minority student enrollment. Even though the facility only enrolls 6% of financially underprivileged students, every learner enjoys a welcoming and inclusive environment.
The school prioritizes quality education and service and is home to 19 board-licensed tutors and one counselor, with a teacher-student ratio of 1:28. The dedicated instructors guide students through the school's Accelerated Learning Program, an inspirational and rigorous approach tailored to help high-achieving students develop to their fullest potential.
North Star Academy considers safety a top priority. As a result, learners and staff participate in several drills throughout the academic year to prepare for emergencies. The drills align with the Big Five Protocol guidelines established by the San Mateo County Office of Education.
North Star Academy boasts a 9/10 GreatSchools.org summary rating and ranks top among 5534 elementary schools in the state. It also ranks on top of the ten ranked elementary schools in Redwood and all its California magnet peers. In addition, the facility tops state rankings in reading and math performance, with 96% of students passing in both subjects.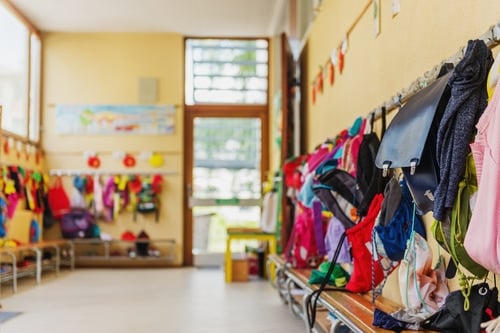 La Jolla Elementary
1111 Marine Street, La Jolla, California 92037
The incredibly special La Jolla Elementary is in the picturesque La Jolla city setting. The faculty prides itself as a home to outstanding students, exemplary tutors, devoted staff members, and a supportive community. Together, this community has maintained the reputation of a cherished institution of excellence.
La Jolla Elementary caters to 483 learners between kindergarten and fifth grade. Males compose 57% of the population, while females constitute 43%. In addition, students from minority communities comprise 39% of the population, while 11% are from economically limited families.
The devoted staff team at La Jolla comprises 24 board-licensed tutors, hence a 1:20 tutor-to-student ratio, better than the average San Diego Unified School District's. As a result, your child will enjoy the dedicated attention of seasoned tutors striving to aid them to their maximum potential.
La Jolla's instruction aligns with and outstrips the Next Generational Science Standards and new Common Core State Standards in math and literacy. As a result, successful students become critical thinkers in subject areas and can communicate their views clearly in writing and orally.
La Jolla Elementary ranks second place out of 5,534 schools statewide. The school holds the top spot among the 118 schools in the district. Furthermore, pupils excelled in reading and math, with a remarkable 97% and 95% passing the two proficient levels. Consequently, the school ranks top in reading and is fifth best in math proficiency.
William Faria Elementary
10155 Barbara Lane, Cupertino, California 95014
Cupertino residents hold William Faria Elementary in high regard. The facility serves K-5 to 692 scholars and boasts 99% minority student enrollment, one of the nation's highest. In addition, only 1% of students come from financially limited households.
One of the leading attractions of William Faria Elementary is its seasoned and dedicated staff team. The top-ranking school boasts 28 board-certified tutors. Of these, 85.2% have three or more years of experience, which is quite impressive. The instructors' combined experience and reliance on advanced teaching methods enable them to personalize instruction to each learner's unique needs and capabilities.
William Faria's educational programs and cultures focus on whole child growth. The serene learning environment addresses each scholar's developmental stages across every growth domain, from social-emotional and academic to physical aptness and general well-being. Thus, students have numerous opportunities to explore their passions, set practical goals, and improve every aspect of their lives.
William Faria Elementary boasts a remarkable third-place ranking among the state's 5,534 elementary schools. The school also clinches the top spot among the district's 20 schools. In addition, GreatSchools.org rates the school at 9/10, demonstrating its education quality.
Students here excelled in math and reading, with 97% and 95% passing the two subjects. This performance earned the facility a 1 for math proficiency rank and a 4 for reading proficiency.
Best Middle Schools
Science Academy Stem Magnet
5525 Vineland Avenue, North Hollywood, California 91601
Looking for a top-ranking middle school offering a rigorous and supportive STEM curriculum? North Hollywood's Science Academy Stem Magnet could be the answer. Here, students gain the inspiration and skills to live as lifelong learners, innovators, and problem solvers, and your child can be part of this success.
Science Academy Stem Magnet serves 386 students from diverse backgrounds and all socio-economic setups. This predominantly male population spreads from sixth to twelfth grade, with boys forming 66% and girls trailing at 34%. Learners from minority communities represent 58% of this populace, while 33% face financial limitations.
The staff team at Science Academy comprises 18 certified lecturers and a school counselor, forming a tutor-student ratio of 1:21.
Dedicated teachers strive to prepare learners for economic prosperity and global competitiveness. In addition, they use their experience and knowledge to nurture each learner's intrinsic motivation for academic development. As a result, successful students are usually ready for roles that'll shape the world's future.
Science Academy Stem Magnet ranks third among 2,319 middle schools in California. The institute leads the 490 ranked facilities in Los Angeles Unified School District and is the second-best among the state's middle schools. In addition, Science Academy ranks 1 for math and reading proficiency, with 100% and 98% of learners passing in both subjects.
Whitney (Gretchen) Middle School
16800 Shoemaker Avenue, Cerritos, California 90703
Not every day, you'll encounter a middle school where students excel both in class and outside. But if you reside within the Cerritos suburb, you should count yourself lucky to have such an institution in Whitney (Gretchen) Middle School.
Besides emphasizing quality education, this institution is also known for its remarkable accolades in the extracurricular world. The facility represents ABC Unified School District's focus on alternative education for top-scoring students.
Whitney Middle School serves 1,019 students from seventh to twelfth grades. It's among the most diverse institutions in the state, boasting a minority student enrollment of 96%. The population comprises 55% of schoolgirls and 45% of schoolboys, and 34% are from monetarily limited households.
These uniquely gifted learners take a creative and purposeful approach to education by taking ownership of their academic growth to become innovative, responsible, and valuable global citizens.
The student body relies on 39 board-certified tutors. Compared to the student population, this translates to a tutor-scholar ratio of 1:26, lower than the district's average. Regardless, the dedicated personnel succeeds in nurturing collaborative and intrinsically motivated apprentices.
Whitney Middle School ranks second best in the state and top in the district. The institution also leads the state in math and reading proficiency, with 98% and 100% of students passing in the respective subjects.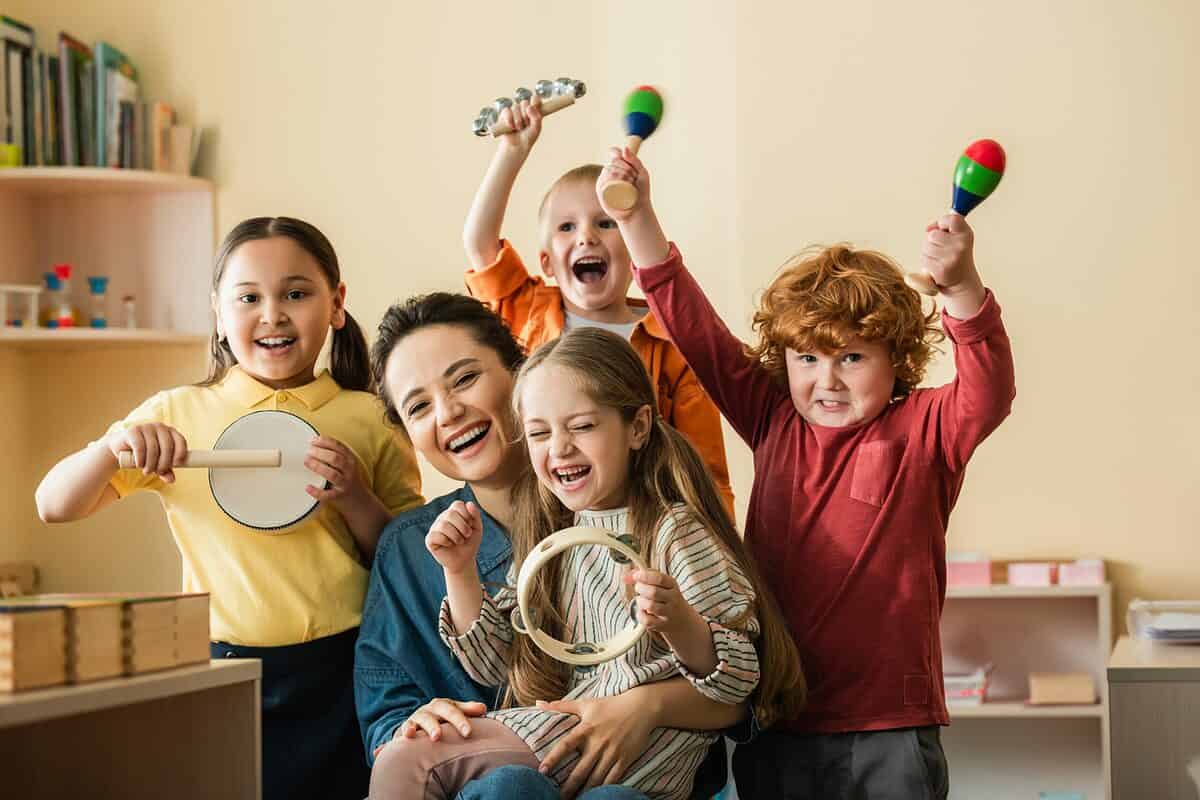 Petaluma Accelerated Charter School
110 Ellis Street, Petaluma, California 94952
Petaluma Accelerated Charter School (PACS) is worth your attention if you're looking for a reliable magnet middle school within the Petaluma community.
The school's founders established the facility to engage diverse junior high scholars in a rigorous, personalized, and dynamic learning experience tailored for the 21st-century learner. Their efforts were worthwhile. Today, the school maintains its reputation for nurturing problem solvers, global citizens, and leaders.
PACS serves 117 students between seventh and eighth grades. Males comprise 56% of the populace, while girls are 44%. In addition, learners from minority communities from 33%, and 23% face financial hardships. The school has four board-certified tutors, hence a teacher-student ratio of 1:27.
These diverse and dedicated PACS scholars experience middle school in their way. The institution's small-school feel, small-sized classrooms, and personal instruction equip learners with the skills and tools they need to thrive in academics, extracurricular activities, and future endeavors.
PACS ranks in position 1 out of 2,319 middle schools in the state. The facility also ranks on top of its peers in the Petaluma Joint Union Schools District and is the best in both the charter and magnet school categories. In addition, it leads the state in math and reading proficiency, with 98% of students passing both subjects.
Best High Schools
Oxford Academy
5172 Orange Avenue, Cypress, California 90630
Cypress residents looking for an outstanding high school education experience for their children can find solace in the reputable Oxford Academy. The public institution opened its doors in 1998 and has overcome all odds to join the league of the nation's top-ranked college preparatory schools. Only a few of its peers can match the well-balanced and academically challenging instruction.
Boasting a California Distinguished School honor, Oxford Academy serves 812 students in grades 7-12. Most learners from culturally diverse faculty come from families that speak English as their second language. The school also enrolls 43% of financially limited students, with 29% and 14% of learners under the free and reduced-price lunch programs.
Oxford Academy doesn't compromise on staff members' qualifications and fitness for the job. The facility is home to 45 certified tutors, a community of innovators with all it takes to inspire curiosity and the desire to learn and foster the holistic growth of talented students. Moreover, the institution cultivates confident and tenacious students with strong moral character.
Performance-wise, Oxford Academy thrives. The school ranks in position 16 nationally and is the third best in state rankings and among its peers in the Los Angeles metro area. In addition, the facility ranks 1 out of the 12 high schools within the Anaheim Union High School District and 149 in the STEM category.
California Academy of Mathematics and Science
1000 E Victoria Street, Carson, California 90747
Among the highlights of a successful high school program is the ability to nurture the talents of motivated learners and turn them into productive and thoughtful members of an increasingly tech-centered and global society. If this is what you're looking for, Carson's California Academy could be the right environment for your child.
This comprehensive four-year public high school is reputable for increasing the country's math and science graduates pool. It serves a diverse group of 669 students between grades 9-12, with a 93% minority enrollment rate. Of this, 44% come from financially limited families, with 35% and 9% of learners relying on the school's free and reduced-price lunch programs.
A certified team of 25 full-time teachers serves the culturally and socio-economically diverse student body, translating to a tutor-scholar ratio of 1:27. The instructors create a conducive environment for learners to succeed in the school's rigorous curriculum comprising career technical education, advanced placement (with 100% AP participation rate), and physical education.
California Academy ranks in position 15 nationally. It's also the second-best school in the state and the Los Angeles metro area. In addition, the institution is ahead of all the 15 high schools forming the Long Beach Unified School District. With these remarkable results, the school deserves its GreatSchools.org 10/10 summary rating.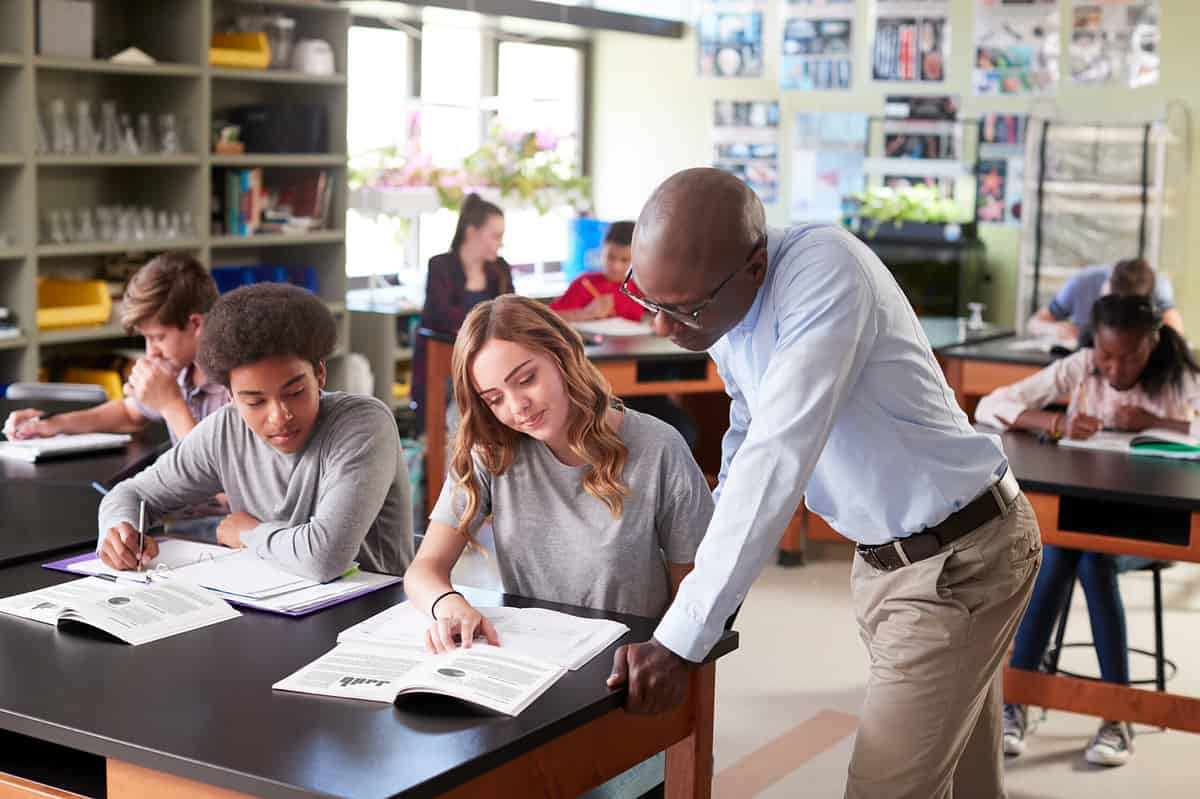 Whitney High School
16800 Shoemaker Avenue, Cerritos, California
Whitney High School is an exceptional educational establishment with a remarkable record of providing challenging academic training that guarantees students triumphs in their future studies. Like its middle school counterpart, the facility also makes it to our review of the best institutions in California today.
Whitney High caters to students in the seventh to twelfth grades and has a student body of 691 individuals. Of this diverse population, 34% come from financially limited backgrounds, with 23% and 11% relying on free and reduced-price lunch programs.
The talented learners at Whitney High depend on 39 tutors, hence a teacher-student ratio of 26:1. This dedicated team guides learners through the school's complex curriculum comprising multiple AP and honors courses, including foreign languages, computer science, and physics. After successful completion, students can enhance their admission index for the University of California.
Scholars also experience the school's early college program that prepares them for a four-year post-secondary program in their preferred university or college. In addition, those who complete this tuition meet IGETC (Intersegmental General Education Transfer Curriculum) and the ABCUSD graduation requirements.
Whitney High is an academic powerhouse that boasts a formidable rank of 14th in the country. However, the school ranks 1 in California and the Los Angeles metropolitan area. In addition, it's ahead of all the six facilities within the ABC Unified School District and ranks 20th in the STEM category.
Making an Informed Decision
California offers vast options to parents looking for the right institution for their children. But while this detailed review offers sufficient insights to streamline your search, it's still difficult to finally choose one of the options in each category. But don't fret; we'll make things even easier for you.
First, you should prioritize schools within your home or work location. This simplifies commute and saves lots of time. You should also evaluate a school's culture and go for student-focused institutions prioritizing students' needs first. Another important consideration is the curriculum, which should comprise rigorous instruction programs tailored to your child's whole growth.
Focusing on these crucial guidelines will help you identify the right learning experience for your child.
The image featured at the top of this post is ©Monkey Business Images/Shutterstock.com.