Utah is a derivation of the Ute tribe, translating to the people of the mountains. The region boasts a rich heritage borne in early exploration that enabled the discovery of the country's most treasured destinations. Moreover, the sun-soaked desert landscape filled with hoodoos, buttes, and mesas, alongside vast winter adventures, make the "Beehive State" one of the best places to live.
The state also boasts a robust education department that caters to some of America's highest-performing elementary, middle, and high schools. Of course, what makes a "good" school will depend on your young learner's capabilities, needs, and talent. But whichever city you reside in, you'll find a learning institution you can trust with your child.
This guide reviews Utah's ten best learning facilities based on their GreatSchools.org test scores, rankings on state examinations, online reviews, and student preparation for academic advancement.
Best Elementary School
Bonneville School
1145 S 1900 E, Salt Lake City, Utah 84108
Bonneville School features in almost every review of the best Utah elementary schools. The public learning facility not only commits to Salt Lake City School District's vision of equity and academic excellence, but also offers a comprehensive curriculum designed to identify students' talents and passions and nurture them into responsible global citizens.
The school serves 419 kindergarten to sixth-grade students with a 19% minority enrollment. This population has 53% male scholars and 47% females, and 6% of the learners identify as economically disadvantaged.
Bonneville School's dedicated staff team keeps up with the school's vision by offering academically rigorous sessions in line with the state's core curriculum. The tutors also hold high expectations for each student, respond to their specific needs, and enable a healthy and safe environment for learning.
The facility's curriculum comprises vast learning options, including but not limited to after-school programs, general music instruction, full-day kindergarten, neighborhood ELP classes, orchestra, dance, theater, and visual arts.
Bonneville Elementary has a 10/10 GreatSchools.org summary rating. It ranks #1 in the district and takes up the fourth position out of the 609 facilities in Utah state rankings. In addition, learners performed exceptionally in math and reading proficiency, with 79% and 80% of students attaining or exceeding the respective subjects' proficiency levels.
Peruvian Park School
1545 E 8425 S, Sandy, Utah 84093
Peruvian Park School is an elementary public facility in the Canyons School District. The board, personnel, and tutors collaborate to foster an environment, culture, and curriculum that empowers scholars to build their success and be accountable.
Peruvian Park serves K-5 to 532 students drawn from different parts of the Sandy suburb setting. Boys form 54% of the scholars, and girls comprise 46%, with a minority population enrolment rate of 30%. In addition, Peruvian designates 18% of its enrolment vacancies to learners with financial limitations.
The school boasts a team of qualified instructors and counselors. They all work together around the clock to equip each student with the necessary strategies and skills to succeed academically and build confidence and character. Moreover, the tutors run 83 DonorsChoose-funded projects.
Looking at the Peruvian Park School's latest performance in state-mandated examinations, the staff team's efforts seem to bear fruit. First, it's worth noting that the school boasts a GreatSchools.org summary rating of 8/10 and ranks as second best in Canyons District Elementary Schools. At the state level, the school takes up position 3.
Particularly, students scored remarkably well in reading and math proficiency, ranking in fourth and third positions. In addition, 82% passed in math proficiency, while 78% attained the pass mark for reading proficiency.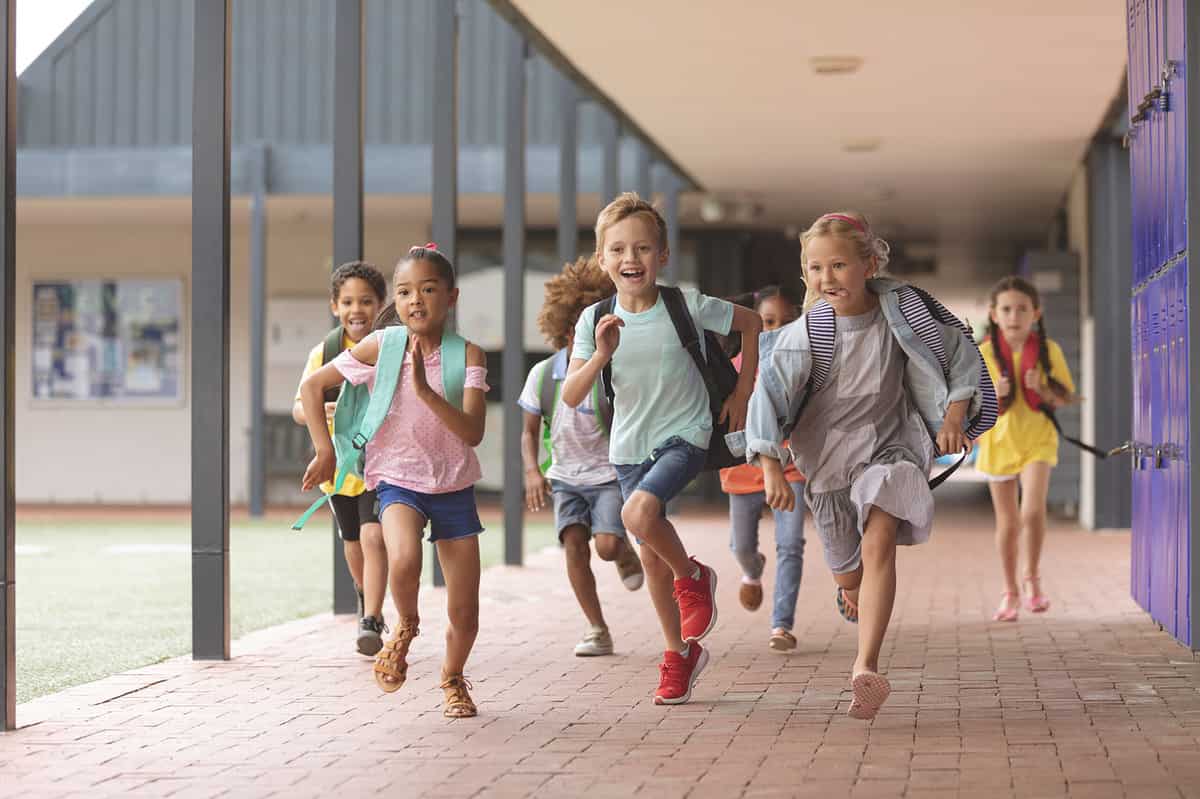 Cottonwood Elementary
5205 Holladay Blvd, Salt Lake City, Utah 84117
Cottonwood Elementary School was established in 1959 and is part of the Granite School District's east-central area. Holliday Boulevard residents have always considered it a beautiful community landmark, and most learners reside within a 1.5-mile radius.
Cottonwood caters to 437 students between kindergarten and sixth grade. Boys comprise 51% of all students, and girls are 49%, with a 5% minority student enrolment. In addition, learners from financially disadvantaged homes form 10% of the population.
Every student here is computer-proficient and regularly uses Chromebook tablet computers to complete projects. Moreover, each class has projectors, document cameras, audio enhancement, and an interactive and engagement-focused SMART board.
The school also boasts a dedicated staff team that delivers differentiated instruction to raise valuable citizens and decision-makers. As a result, most learners who graduate from Cottonwood Elementary School join Olympus Junior and Olympus High School.
Cottonwood Elementary performs exceptionally in standard state examinations and high school preparation, hence a summary rating of 8/10 on GreatShcools.org. In addition, the school ranks in position 1 in the district and #2 in state rankings.
Furthermore, students performed well in math and reading, ranking #8 and #2. 79% passed in math, while 84% passed the reading proficiency mark.
Sunrise School
1542 E 11245 S, Sandy, Utah 84092
Sunrise School has consistently been featured in reviews of the best elementary facilities in Utah. It's situated in the large suburban setting of Sandy and serves K-5. The school culture recognizes students' unique needs, capabilities, and strengths. Thus, the facility strives to provide a conducive learning setup and equip them with the skills to craft their future.
The facility is located in Sandy, Utah, and caters to 669 learners between kindergarten and fifth grade. There are more boys than girls, with the male population representing 56% and females making up 44%. Moreover, the school provides 12% enrolment opportunities to students facing financial difficulties. Learners from minority communities form 23% of the population.
Sunrise School has dedicated tutors who provide learning experiences and instruction tailored to students' needs. This way, learners can succeed in their future academic and personal endeavors. As a result, the facility is among the highest-ranking facilities in state-mandated examinations, and students achieve exceptional ACT college readiness benchmark scores.
Sunrise Elementary boasts a GreatSchools.org summary rating of 9/10 and ranks #1 in the district and state rankings. Learners also perform above expectations in math and reading proficiency. The school ranked in positions 2 and 1 in the two subjects. In addition, 86% passed in math proficiency, and 85% exceeded the level for reading.
Best Middle School
North Star Academy
2920 W 14000 S, Bluffdale, Utah 84065
North Star middle school is a reputable institution serving the Bluffdale suburb. The school believes all learners have unique capabilities, so the staff team focuses on helping each learner identify and maximize their gift. The facility also leverages a school-wide Enrichment Model to help the 530 students recognize their talents.
The student body comprises 50% male learners and 50% females, with an 11% minority enrolment. In addition, learners from financially limited families comprise 7%.
The board-certified teachers at North Star use the Total Talent Portfolio to systematically gather insights about learners' interests, abilities, expressions, and learning styles. Then, they use the data to design enrichment activities and inspire each learner's goals.
Tutors also use curriculum modification techniques to tweak the levels of instruction and learning to challenge each student, enhance their learning experiences, and enrich the regular curriculum.
North Star middle school ranks #3 in Utah rankings and #2 in the state's charter middle schools. Students also performed exceptionally in math and reading proficiency, ranking in positions 5 and 2 in the respective units. In addition, 66% passed in math proficiency, and 65% scored above the same level for reading. GreatSchools.org rates North Star at 8/10.
George Washington Academy
2277 S 3000 E, St George, Utah 84790
George Washington Academy, or GWA, is in Utah's St. George rural setting. The facility serves 1,009 students between kindergarten and seventh grade. Interestingly, the population of male students equals that of their female counterparts, with each gender representing 50%. Furthermore, the facility sets aside 22% of enrolment opportunities for learners from financially limited homes.
GWA considers these students the heart of the institution. As a result, every staff member commits to providing a safe, loving learning environment. The school also has an amazing library with inspiring decorations derived from the stories young learners read throughout the grade levels. In addition, there are numerous books for them to read in school and at home.
George Washington middle school also has a PBIS system that rewards students with P.R.I.D.E cards for exhibiting "Personal Responsibility in Delivering Excellence." The approach creates a positive student culture and ensures individualized behavior supports. This strategy culminates in a remarkable performance in state examinations, high-school preparation, and extracurricular activities.
GWA is the second-best among Utah's 229 ranked middle schools and #1 in the state's charter schools. In addition, the school has a GreatSchools.org rating of 8/10.
Learners show prowess in math and reading proficiency, with 68% and 69% scoring at or exceeding the subjects' proficiency levels. These results have ranked the school second-best for math proficiency and #3 for reading.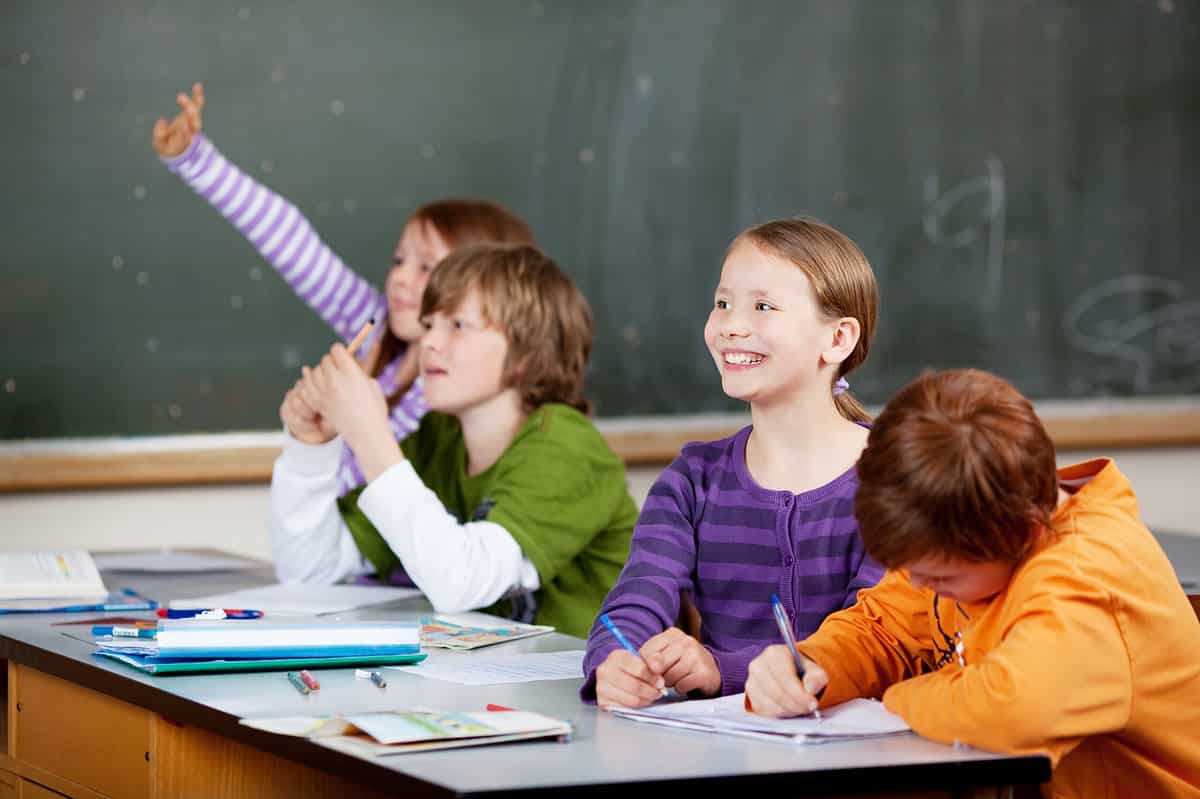 West High
241 N 300 W, Salt Lake City, Utah 84103
Popular as the oldest learning facility in Utah, West High's middle school section is worth considering if you need a facility with a learner-centered culture. The facility opened in 1890 and was initially called Salt Lake High. A century and three decades later, the institution has grown to earn its current status as one of the best-performing in the country.
West High serves an enormous population of 2,729 between the seventh and twelfth grades. Male learners form 52% of this population, while female students are 48%. In addition, the school offers 43% enrolment chances to learners from financially limited families, and those from minority communities form 65%.
Members of staff at West High are board certified and seasoned. Students also have eight full-time counselors, the highest of the middle schools in Salt Lake District. The adequate number of counselors aligns with the institution's vision of prioritizing students' needs.
West High's performance in statewide examinations is impressive, and learners leave the system adequately prepared for academic advancement. The facility ranks #1 in the district and state rankings. The learners also topped in reading and math proficiency, with 44% scoring at or exceeding the pass mark for both subjects.
Best High School
Northern Utah Academy
2750 N University Park Blvd, Layton, UT 84041
The founders of the Northern Utah Academy for Math Engineering and Science (NUAMES) had one primary objective: to provide an educational experience that equips learners with vital personal and academic skills and prepares them for a rapid transition into relevant baccalaureate programs in engineering, science, and math.
Thus, this is the ideal high school for parents who need a rigorous yet reassuring early college experience.
The school serves 740 learners from the Layton community with a 20% minority enrollment. Of this population, 90% classify as economically advantaged, with 2% and 2% of learners registered in the reduced-price and free lunch programs.
NUAMES learners who attend the school for at least a year and meet the eligibility requirements for Weber State admission earn a scholarship to join the university as they still work on their high school diploma. Programs and activities in this school follow the four pillars, including a focus on STEM, teaching excellence, university, and a small school environment.
NUAMES has a GreatSchools.org summary rating of 10/10. The school ranks #1 among its peers in the Ogden Metro Area and is the third best in state rankings. Nationally, the facility ranks #700.
InTech Collegiate High School
1787 N Research Parkway, North Logan, UT 84341
InTech Collegiate High School breathes STEM in all aspects. From the institution's advanced learning resources to the courses students study to the extracurricular activities the facility participates in, InTech High is unique. The school has a student population of 142 at 17% minority enrollment. Furthermore, the institution designates 20% of enrolment from students from economically disadvantaged households.
InTech learners can participate in advanced placement programs and sit for examinations like their peers from other schools in this review. InTech Collegiate High has an AP participation rate of 65%.
The institution has a strategic partnership with Utah State University (USU) that allows qualified high school students to join the higher learning institution before they graduate from their current stage. Interestingly, USU provides these learners with 40% to 50% tuition scholarships. In addition, InTech Collegiate High funds the rest of the tuition fee for one class or more per semester.
Students who combine the three programs earn over 60 college credits, which is as valuable as an associate degree.
InTech Collegiate High School stands out in recent rankings based on student performance in state-mandated tests, math and reading proficiency, and college preparation. The school leads its peers in the Logan Metro Area and is the second-best in state rankings. Moreover, InTech has a 10/10 GreatSchools.org rating and ranks #386 nationally, making it one of the most competitive in Utah.
Beehive Science and Technology Academy (BSTA)
2165 E 9400 S Sandy, UT 84093
Beehive Science & Technology Academy serves 141 students with a 40% minority enrollment. Furthermore, 28% of learners identify as financially unstable, with 203% registered in the free lunch program and 5% leveraging the reduced-price lunch program. The diverse group of students studies in an inclusive and supportive environment.
Being a platinum-level STEM-designated institution, Beehive primarily focuses on STEM programs like computer science, engineering, health sciences, and math. At the same time, tutors also provide the usual Utah core standards. In addition, learners take part in the annual Utah STEM Expo, a free event where middle and high school scholars demonstrate their projects alongside industry experts and universities.
BSTA students can participate in advanced placement courses and tests under the school's 82% AP participation rate.
Beehive high school delivers outstanding yearly performance regarding state-obligatory exams, graduation, and students' preparation for college. In addition, the school boasts a GreatSchools.org summary rating of 8/10. This impressive rating can be attributed to the facility's rankings against its peers.
For instance, Beehive ranks top position in state rankings and tops its peers in the Salt Lake City Metro Area. The school also ranks #77 in the charter category. Nationwide, Beehive high school takes up position 305.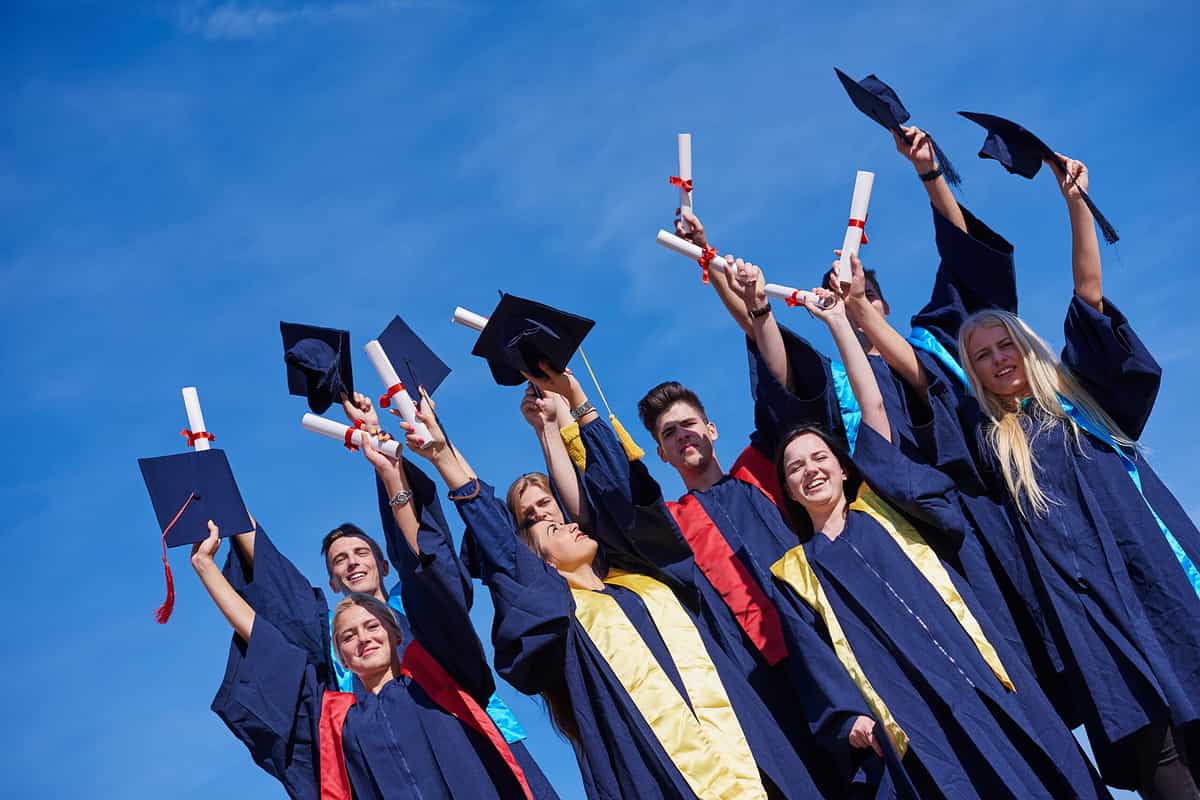 How to Finally Get the Ideal School
Your child's educational experience can have long-term impacts on their life. But with the numerous elementary, middle, and high schools throughout Utah, deciding the ideal learning institution for your child can be overwhelming.
The above list has all you need to know when looking for the best schools in Utah, but to make an informed decision, you must be aware of the primary considerations to focus on.
First, consider schools with competent management teams prioritizing strong academics and a child-centric curriculum. You also want a facility whose activities help students learn academic and life skills. It's also important to prioritize a strong school culture with dedicated instructors and crucial values that can improve your child's mindset.
With all that in mind, you're certain to find a learning facility you can count on.
The image featured at the top of this post is ©Ground Picture/Shutterstock.com.